The choice of channels for Amazon self-shipping is generally based on the characteristics of the products sold (type, value, size, security), the customer's timeliness requirements and location, logistics budget and low and high seasons to make a comprehensive judgment.
What Logistics Are Available For Amazon Self-Shipping
Generally speaking, different logistics have different timeframes and prices, so the method of cost control for Amazon self-shipping will be different for different logistics options. Usually, there are three main logistics categories: postal, express and special line, and their characteristics are: relatively cheap parcels, but the weight is more restricted; express time-sensitive, can quickly arrive, but generally higher prices; special line focus on logistics, generally more secure and efficient, high praise rate.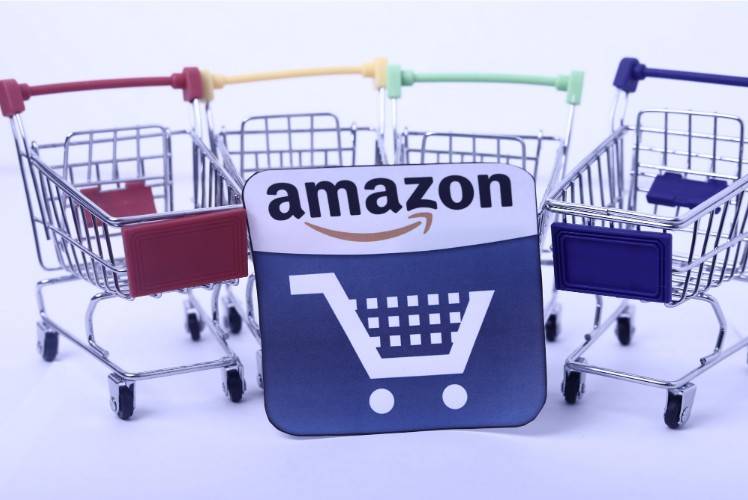 1、Amazon self-shipping - postal parcels.
Postal parcels network channels around the world, wider coverage than other logistics methods, for general cross-border e-commerce platform Amazon small and medium-sized sellers choose Amazon self-shipment, the products below 2 kg can choose postal parcels, more than 2 kg of products with postal parcels, of course, some cases can also consider EMS or E mail package, this article mainly explains to you the postal parcels.
Postal parcel is a logistics method jointly launched with the postal system, shipped in the mode of personal parcel. The familiar ones are China Postal Parcel, Singapore Postal Parcel, Hong Kong Postal Parcel, Deutsche Post, Netherlands Post, Swiss Post, Royal Mail, Belgium Post and so on. It is cheap, convenient for customs clearance, and has little advantage in terms of timeliness, especially when it comes to the peak season burst, your customer service may receive more customer complaints than ever.
Postal parcels generally have corresponding regulations and regional advantages, for example, China parcels do not support the transport of knives, liquid-containing, electrically charged products, the Netherlands parcels do not have similar requirements; then again, for example, the timeliness of German parcels to Germany is more stable than that of Hong Kong parcels.
Parcels are generally divided into two forms, registered and flat mail, registered will provide a traceable tracking number, with the tracking number to be able to check the logistics information on the network, this service requires additional registration fees. If you don't register, you basically can't track the parcel, and when you encounter peak season (such as Black Friday, Christmas, etc.), the mailing process may reach 30-50 days, and even if you are anxious, you can only check the information of Chinese customs clearance, and nothing else.
Postal parcels still occupy a huge market, and postal will still be the main logistics method for small and medium-sized sellers for a long time, but it is not quite suitable for most Amazon China sellers, because the parcels have to go through multiple links of scanning and transit, and the probability of lost packages and breakage is relatively more hair, which may incur bad reviews from Amazon self-shipping buyers. If the seller has a relatively strong after-sales team and wants to save costs, you can consider using this shipping method at the initial stage, depending on the type of product and the country to which it is shipped, as long as it can be properly delivered within the time frame specified by Amazon, cross-border e-commerce platform on Amazon buyers can also accept it OK.
2、Amazon self-shipping - express channels.
Mainly refers to the four giants DHL, TNT, FedEx and UPS, as well as SF, Si Tong Yi Da, etc. The speed and service of the four giants is impeccable, but the price is also on the expensive side, the general merchants can hardly afford. They have built their own global network for localized logistics services around the world, and can ship to most countries and regions around the world, and get real-time logistics tracking information on the official website.
The four giants have their own areas of strength and regions, DHL is the European region, TNT is the Middle East and Eastern Europe, UPS is North America, FedEx is Southeast Asia, the advantage of the region basically 2-4 working days can arrive.
In addition, the express channel has certain requirements and restrictions for Amazon self-shipping products themselves. Products containing electricity, imitation brands, and special categories basically cannot be delivered, and are suitable for goods with high value, customer requirements for timeliness, and goods over 2kg.
3、Amazon self-shipping - dedicated line logistics.
The mode of cross-border special line logistics is usually, focus on large quantities of goods sent to the destination, reduce costs through the scale effect, is for a country or region of the courier company's own channel, such as the Middle East, the United States, Russia, etc.. The price is a little lower than commercial courier, but the timeliness is also slower, currently the more famous YanWuXian flow, Sinotrans AnMaiShi, etc., can track the parcel, according to the specific route to charge, generally 4-7 working days can arrive.
To sum up
For small and medium-sized sellers to choose Amazon self-shipment, the focus of small packages, express and dedicated line is different, different logistics channels in terms of price, stability, timeliness is very different, the specific choice, but also depends on the Chinese Amazon sellers for the customer groups, such as country geography, cargo weight, cargo value, how much, volume size, product profit point will be the main influencing factors.