Transport from China to Turkey

China has become Turkey's second-largest trading partner. With intensified economic and trade exchanges, more and more Chinese are also looking to settle in Turkey, thus capturing its geographical advantage - located at the crossroads of Europe, Asia, the Middle East and Africa, Turkey has been a strategic hub for global trade, logistics and manufacturing.

This page will provide important information about Turkey shipping and a clear guide to exporting from China. The direct team has extensive experience in dealing with Turkey shipping and JIKEship will guide you through each approach so that you can make any decision.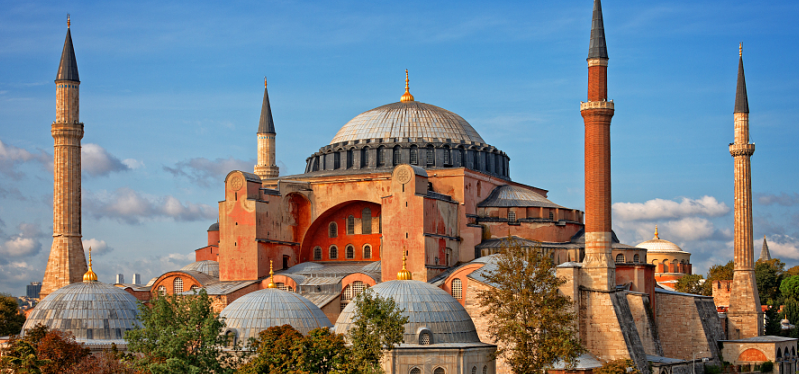 Turkey Customs Clearance Guide
Do you want to be shipping to Turkey from China?
If so - then this is your must-read guide.
This guide will tell you everything you need to consider when importing from China to Turkey.
From Turkish import rules and regulations, prohibited products to shipping methods from China to Turkey.
Whether you want to ship by air, rail, sea, LCL or Ro-Ro, JIKEship is here to help you in this guide.
Part 1.Turkey Customs System
Customs policies must not be ignored
You need to be aware of Turkey's customs policies, otherwise problems can arise with the transport of goods, leading to customs detentions and eventual dumping at low prices. Therefore, it is important to keep up to date with customs policies to avoid unnecessary losses.
Here are a few key points of Turkish customs policy that you should be aware of.
If incoming goods are left in customs for more than four months, customs can treat the goods as unclaimed and have the right to auction them off. It is therefore important to be aware of this timeframe, regardless of any local problems that may occur, and if you do not recognize it, you may lose your money.

According to Turkish Customs regulations, if a problem arises after the arrival of the goods and they need to be pulled back or transshipped, there must be an official "refusal to accept the goods notice" from the consignee, otherwise the pulling back or transshipping of the goods is not allowed.

If the goods are auctioned by customs for any reason, then the original importer is the first entitled to buy them, meaning that it is the first purchaser. (Please note that many unscrupulous businesses in Turkey have seized on this provision and delayed it by various means, resulting in the final customs auction, which was bought by these unscrupulous traders at a very low price).
Turkey customs clearance duties
As of 26 April 2018, the Turkish Council of Ministers decided to reduce the duty-free limit at Turkish customs from €30 to €22. In addition, books and similar printed materials for personal use up to €150 are exempted from official customs clearance procedures.
According to the customs duty-free regulations, the value limits are divided into the following main categories:
The value of the goods is less than €22.
Exempt from taxation, informal customs declaration can be made, but subject to risk management and low-value forecasting controls by local customs and may also require formal customs clearance procedures upon arrival at local customs. Books and similar printed material of a value not exceeding €150 for personal use may be exempt from formal customs clearance.
The value of the goods is between €22 and €1,500.
The local authorities will only accept shipments weighing less than 30kg and where the consignee is a private individual (if the shipment exceeds 30kg or the consignee is not a private individual, customs will refuse to import this shipment). In addition, the consignee must authorize DHL to clear the shipment, during which time the clearance of the express shipment will be delayed.
When an express shipment requiring a formal import declaration is held by Customs, the recipient should note and provide POA authorization for DHL agents or third-party private agents (attorney's certificate) to clear the shipment following the local Customs clearance instructions and local clearance will be arranged the next day after all information requirements have been provided.

Customs duty = (declared value + freight + insurance) X customs duty rate (0-35%)

Customs VAT = (declared value + freight + insurance + customs duty) X 13%
How long does it take to clear customs in Turkey?
Normal fast customs clearance of 1 day is sufficient. Nowadays the goods are pre-cleared before they reach their destination. There are generally two situations.
If it goes smoothly, no special customs clearance is required, and the goods will be released directly when it arrives in the local area.
If the pre-clearance does not pass, the specific clearance time depends on the speed of the recipient's cooperation. Some 1-2 days, some 4-7 days. This is not certain.
Part 2: Sea freight from China to Turkey
One of the ways to deliver goods to Turkey is by sea.
Although considered a slow mode of transport, sea freight is the best when large quantities of goods are involved. It is also the least costly of the Turkey shipping options.
The following will take you through the main seaports in Turkey
Turkey's main seaports
Turkey's largest seaport, the port is about 20km from the airport and is served by regular daily flights to all parts of the world, mainly on the eastern Mediterranean route.
Located on the south-eastern shore of the Gulf of Izmir on the west coast of Turkey, bordering the eastern side of the Aegean Sea, it is the largest port in western Turkey and is mainly served by the northern Mediterranean Sea.
Bordering the northeast side of the Mediterranean Sea, it is the largest port in the south of Turkey and the capital of the province of Ischer. The port is about 75 km from the airport and is served by regular domestic flights, mainly on the eastern route.
The largest port on the Black Sea coast of Turkey, the route mainly takes the eastern route
Sea transport routes from China to Turkey
Traditional maritime transport: Major Chinese ports --- Strait of Malacca --- Indian Ocean, Red Sea, Suez Canal and the Mediterranean Sea --- Transit or direct to Turkish ports
This route is served by most shipping companies, such as Maersk (MSK), COSCO, Evergreen (EMC), Hapag-Lloyd (HPL), CMA, etc. (here we are talking mainly about container cargo transport)
Freight costs to Turkey
Freight costs vary considerably, depending not only on the port chosen and the preferred mode of transport, but also on package size, weight, mode of delivery, etc.
Sea freight is suitable for the transport of large volumes of goods, with a typical pick-up of 21 kg or 1 cubic meter or more and a freight time frame of around 30-40 days. The timescales are slow but generally stable.
All you need to do is choose your preferred mode of transport, calculate your transport costs and let our experts take care of your cargo!
How long does it take to ship from Shenzhen to Turkey?
The voyage from Shenzhen to the port of Istanbul in Turkey by sea takes about 24-27 days.
Shenzhen to the port of Izmir in Turkey, either directly or via Piraeus/Port of Klang, the voyage takes about 28-36 days.
Shenzhen to the Turkish port of Mersin, the sea direct connection for about 35 days. Via transit through Ashdod/Ports of Piraeus/Ports of Klang/Malta, the voyage takes approximately 25-35 days.
Part 3: Air freight from China to Turkey
Sometimes you will want your cargo urgently.
We can't talk about shipping by sea because shipping by sea is extremely slow.
So air freight is your best option, it is the fastest and safest of all Turkey shipping.
The following airports are what you will encounter when choosing air freight.
Major airports in Turkey
Turkey's largest seaport, the port is about 20 km from the airport and there are regular daily flights to all parts of the world, mainly on the eastern Mediterranean route.
Located in Ankara, Turkey's capital city, with the second highest total passenger traffic in Turkey, approximately 23 km from Ankara city center
Located in Izmir, the third largest city in Turkey, it is the third largest airport in Turkey in terms of total passenger traffic.
Air transport routes from China to Turkey
Major international airports in China - direct or transit - Istanbul Airport (IST)
Part 4: Rail freight from China to Turkey
Since the implementation of the "One Belt, One Road" policy, cross-border transport on the overland Silk Road land bridge has become a popular transport route for Sino-European trade. The development of the routes is also becoming more and more diversified, stable and economical.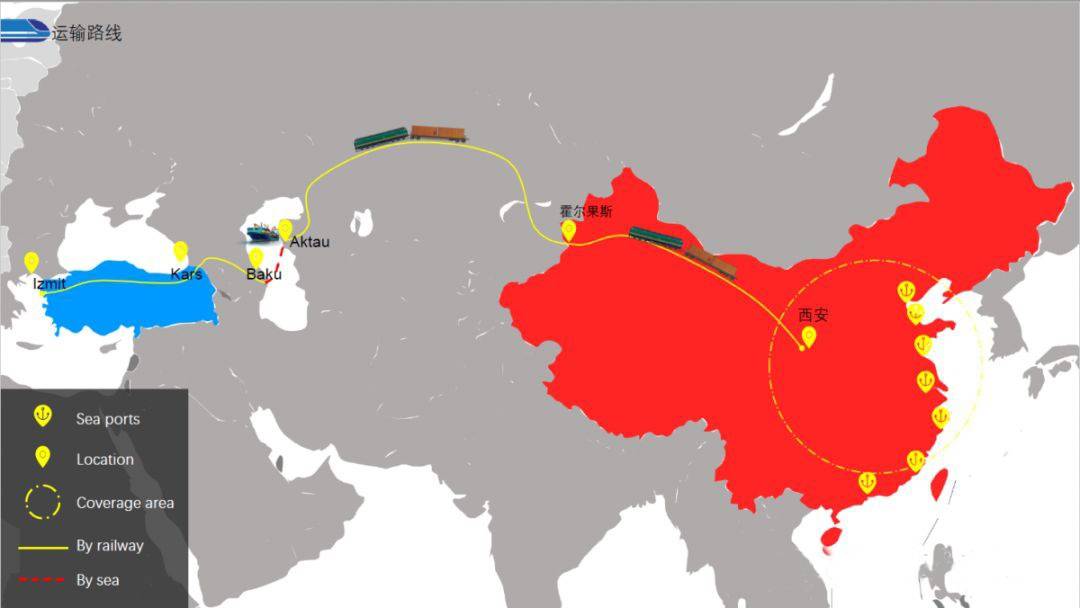 New rail train transport: Xi'an Inland Port - Khorgos - Aktau - Baku - Kars - Izmit.
Of course, from Turkey back to China, the above routes can also be considered in reverse.
JIKE NOTE:The characteristics of rail freight are stability and low prices.
Part 5: Comparison of the advantages and disadvantages of the Turkey shipping
In terms of price, air freight is the most expensive, the railway is in the middle, while sea freight is the cheapest (usually, the level of sea freight during holidays may be the same as rail freight).

In terms of transport cycle, air transport is the fastest, generally around 3-4 days, followed by railway in around 15 days and sea transport in around 35-40 days.

In terms of transport plans and changes, railways are the most stable, with regular schedules, points, lines, pricing and stations, and stable departure times, effectively ensuring transport efficiency.
While air and sea transport are easily affected, such as this new coronavirus pneumonia, many flights and schedules have been canceled
In general, if the goods are in a hurry to ship and they are not very concerned about the price, they can consider air freight. If you want to consider all aspects, you can choose railway transport, which has the advantage of fast time and high-cost performance.
Compared with air transport, the price of railway transport is about 1/3 of that of air transport, which is also suitable for foreign trade enterprises far away from seaports. To a certain extent, it effectively reduces the cost of trailer transportation, especially during special periods and holidays. Rail transport time is also higher than sea transport, and the accuracy of stable arrival time is also high.
Part 6. Express delivery to Turkey
For international express delivery to DHL, FedEx, or UPS-based, the main delivery weight is 1 kg or more, because the first weight and renewal weight are relatively large, and not suitable for small items delivery.
Restricted and prohibited goods in Turkey
When it comes to prohibited goods, you need to consider the rules of the shipping company and the laws of the country through which the goods will pass, especially the port of departure and arrival.
Remember, if you are in doubt as to whether your parcel is safe or legal to transport, always consult our professionals.
● Restrictions on the entry of goods.
No more than 200 cigarettes, no more than 50 cigars, and no more than 200 grams of tobacco; no more than 700 ml of spirits; no more than 5 bottles of perfume; no more than 265.65 euros worth of gifts.
● Restrictions on articles to be taken abroad.
Firearms and other weapons and equipment; medicines; meat and dairy products; radioactive substances.
● Restrictions on items to be brought in.
The raw material of sheep's jade, large quantities of Turkish commemorative coins, fragments of ancient buildings and stones from historical archaeological and tourist sites.
Part 7.FAQ with shipping from China to Turkey
FAQ
Q: How long will it take to ship my goods from China to Turkey?
A:Even if most companies do not give you an exact date for the arrival of your goods, they will provide an approximate date. In most cases these dates are reliable, but again this depends on the method of transport and the frequency of the transport company to your destination.
Q:My supplier does not have export rights. Can you help me export my goods?
A: Yes, we can. We can purchase an export license, make a customs declaration and ship the goods to you.