Shipping to Japan from China
JIKE has been a freight forwarding company for over 10 years and can ship your goods from China to all over the world, so shipping to Japan is also within our scope. Service and competitive prices are our credo, and we welcome your enquiries about Japan transport.

As of 2003, Japan was my number one trading partner for 11 consecutive years, surpassed by the US and EU in 2004, ASEAN in 2011 and Hong Kong in 2012, and is now my fifth largest trading partner. In terms of country ranking, Japan is my second largest trading partner, after South Korea in terms of imports and after the US in terms of exports.
Guide to Shipping in Japan
In this article we will use what we know to help you transport any cargo you wish, different modes of transport, customs policy issues, etc.We hope that this article will be of use to you when shipping to Japan.
This article only contains general information, if you have more insight into Japan transport, please contact us and one of our experts will discuss it with you.
Part 1.Customs system in Japan
The Ministry of Economy, Trade and Industry (METI) is the government department in charge of trade in Japan. Its main responsibility is to manage the various economic and industrial sectors in Japan in an integrated manner and to formulate a series of policies related to trade and commerce.
Goods prohibited from importation into Japan: counterfeit currency, banknotes and securities; books, pictures and engravings that are offensive to public decency; child pornography; and goods that infringe trademark, copyright, copyright and design rights.
Imported goods subject to the quota system in Japan include fishery products and nuclear fuel substances, etc.
Imported goods subject to the tariff quota system must submit a certificate of tariff quota to Japan Customs at the time of import declaration.
Japan has established what are arguably the most stringent inspection and quarantine standards for food products in the world. The system sets out more than 50,000 minimum residue limits for 799 agricultural chemicals in various agricultural products.
Tax policy for imported goods into Japan
Imports are subject to import duties and taxes, all of which are calculated on a CIF basis. Certain imported goods are taxed in measurement units.
Japanese customs duty rates range between 0% and 30%, with an average rate of 4.49%, with books, laptops and other electronic goods exempt from duty Consumption tax = standard consumption tax rate of 10% x (CIF price + customs duty) Excise duty is a tax levied on alcohol, tobacco and petrol.
Japan has a starting point for taxes on imported goods, for example: imported goods with a value (CIF price) of up to 10,000 yen and a total customs duty of up to 100 yen are exempt from customs duty; imported goods with a value (CIF price) of up to 10,000 yen and a total consumption tax of up to 100 yen are exempt from consumption tax.
Composition of major commodities imported from China
Electrical and mechanical products (HS codes 84-85): Japan's imports from China amounted to US$57,546 million (Jan-Sep 2019), accounting for 45.7%.
Textiles and raw materials (HS codes 50-63): Japan's imports from China amounted to USD 15,484 million (Jan-Sep 2019), or 12.3%.
Furniture, toys, miscellaneous products (HS codes 94-96): Japan's imports from China amounted to US$7,516 million (Jan-Sep 2019), or 6.0%.
Notes for export to Japan
Customs clearance documents: bill of lading, packing list, invoice, FORM A certificate of origin, as requested by the customer.
When exporting foodstuffs to Japan, in addition to complying with the commodity, tariff quotas, restrictions or prohibitions on the type of goods to be imported, it should be noted that the food importer must submit instructions to the Minister of Health and Welfare (Minister of Health) seven days before the foodstuffs arrive in Japan, after the goods have arrived at a Japanese port or airport.
Fumigation is required for the export of wood products to Japan. For export goods containing wooden packaging, it is necessary to decontaminate the wooden packaging prior to shipment, and fumigation is one of the ways of decontamination.
Parcels with a value of less than 1,000 yen are exempt from tax.
Part 2.Sea freight from China shipping to Japan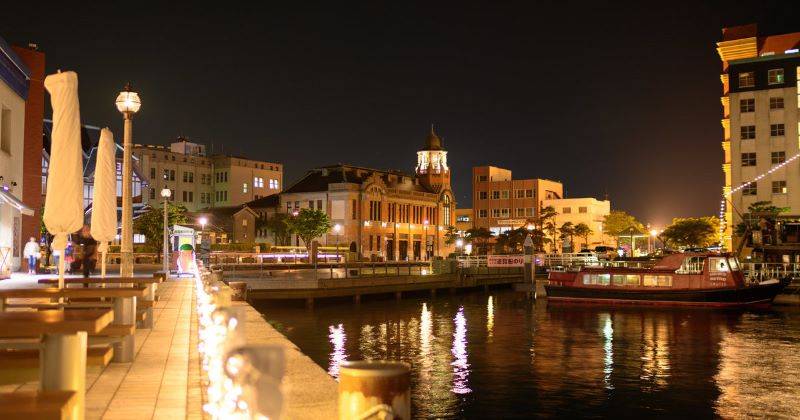 Japan is bordered by the sea on all sides, so there are many domestic ports and shipping is well developed. China and Japan trade frequently and are in close proximity to each other, so choosing sea transport is a very affordable and convenient way.
Yokohama Port
Yokohama Port, Japan Located on the west coast of Tokyo Bay in central Honshu, is the largest harbour in Japan. The shoreline of Yokohama Port is about 40km long, with a water depth of 8-20m. The water is deep and the port is wide and rarely affected by wind and waves. There are a total of 91 berths in the port area, most of which are within 12m of each other. In addition, there is a special wharf with a water depth of 17m, which can berth large bulk carriers of 150,000 tonnes. About 80,000 to 90,000 ships enter and leave the port every year. Exports are mainly manufactured goods and imports include crude oil, iron ore and other industrial raw materials and grain. The annual throughput is 122 million tonnes.
The Port of Kobe
The Port of Kobe, Japan is located in the southwest of Honshu Island, on the north shore of Osaka Bay. It has a 33km long quay line, fan-shaped, with a water depth of 9-12m. 227 berths are available. Kobe Port Island is the first artificial island in Japan, with 28 berths on the east and west sides, 12 of which are container berths, making it the largest container shipping base in Japan. Rokko Island is also an artificial island, with 22 berths of 15,000 tonnes built for containers. Imported goods are mainly ores, fuel, rubber, grain and chemicals; exported goods are mainly machinery, textiles and daily necessities. The annual throughput is 159 million t.
Chiba Port
Chiba Port, Japan Located in the south-eastern part of Honshu, in the north-eastern corner of Tokyo Bay, it is the largest industrial port in Japan. The port has more than 300 berths, of which 93% are dedicated berths and 80% are quays with a water depth of 9m or more. Imported goods are industrial raw materials and fuels, with oil and gas accounting for over 80%, followed by iron ore, coal and timber; exported goods are mainly automobiles, accounting for 50% to 60%, followed by steel and ships. The annual throughput is 168 million tons.
Nagoya Port
Nagoya Port, Japan Located in the middle of Honshu Island, it is the third largest trading port in Japan. The water depth can reach 12m, and together with the floating berth, 310 ships can be docked at the same time. The port of Nagoya imports mainly crude oil, iron ore, coal, grain and logs; the bulk of the output is transport machinery, iron and steel, ceramic products, rubber and chemical products, etc., with automobiles accounting for over 70%. The annual throughput is more than 125 million tons.
The Port of Singapore is located on the southern side of the Malay Peninsula, at the eastern mouth of the Straits of Malacca, and is known as the "Crossroads of the East". The port has six port areas, more than 60 berths, water depth between 8 ~ 11m. Due to its equatorial location, the port has unobstructed access all year round. About 40,000 ships enter and leave the port every year, with a cargo throughput of 188 million tons.
What is the price of shipping from China to Japan by sea?
Sea freight is relatively cheap, all according to the weight volume to calculate the freight cost, a party of goods cost is in 800 yuan, a party of weight is about 300kg, general sea freight is double-clear, do not worry about the customs problems.
The time limit for shipping from China to Japan
The time limit to Japan is about 8-15 working days, which is slow compared to air freight. Generally speaking, the time limit for general cargo will be faster, like some sensitive cargo, the time limit will be a little slower than general cargo.
Paperless customs clearance in Japan
If you are shipping to Japan for the first time you may need to know that since 2013 Japan Customs has started the era of paperless customs clearance. Companies can either submit electronic documents for customs clearance through the NACCS system or submit paper documents directly to Customs. After the customs audit of the electronic customs clearance documents, the electronic documents will be released when it is deemed that there is no need to verify the paper documents. However, if the original document or the quantity is to be verified, the enterprise shall submit or present the original price of the document to the Customs within 3 days after the electronic document is released.
Part 3.Air freight from China shipping to Japan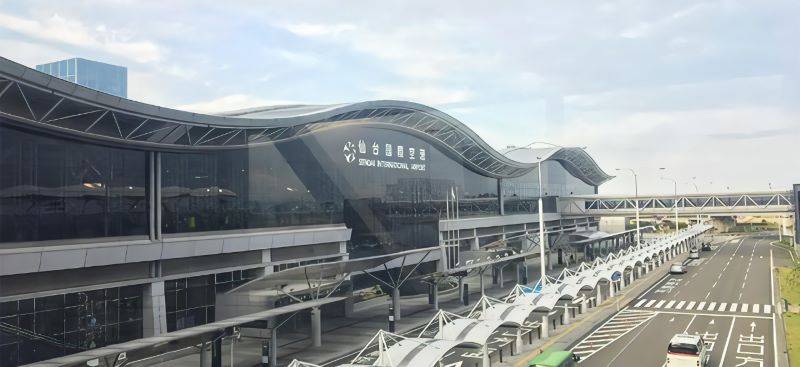 How much time does it take for goods to be flown from China to Japan by air?
China is 10,000 miles away from Japan and the fastest direct flight by air can take up to 10 hours.It is understood that there are more than two thousand airports in Japan, large and small.
Narita International Airport
Narita International Airport: often referred to as Tokyo Narita International Airport in China, is located in Narita, Chiba Prefecture, Japan, 63.5 km west of the centre of Tokyo, and is a 4F class international airport, an international aviation hub and the national central airport of Japan.
Tokyo International Airport
Tokyo International Airport: Haneda Airport, often referred to as Tokyo Haneda International Airport in China, is located on the left bank of the Tama River estuary in Tokyo Bay, Ota-ku, Tokyo, Japan, 17 km northwest from the centre of Tokyo, and is a 4F class airport, an international aviation hub, Japan's national central airport, and the largest airport in Japan.
Kansai International Airport
Kansai International Airport: also known as Kansai International Airport, often referred to as Osaka Kansai Airport in China; located on Kansai Island in Osaka Bay, southwest of Osaka Prefecture, Japan, 35 km from the centre of Osaka and 5 km from the nearest coastline, it is a Class 4F international airport, Japan's national central airport, a 24-hour international aviation hub, and the western gateway airport of Japan.
Fukuoka Airport
Fukuoka Airport: This is an international and domestic airport located in Hakata-ku, Fukuoka City, Fukuoka Prefecture, Japan, and was completed in 1945. It is also known as Itabashi Airport because it was once a base for the United States Air Force. It is the closest airport in Japan to the city centre. It is known as the most convenient airport in Japan and has the fourth highest passenger traffic volume in the country.
New Chitose Airport
New Chitose Airport: Located at the junction of Chitose and Tomakomai cities in Hokkaido, Japan, this airport mainly serves Sapporo city. The airport is located approximately 40 km northwest of downtown Sapporo, 3 km northwest of downtown Chitose, and 17 km southwest of downtown Tomakomai, and is a Class 4E international, civilian and military airport. New Chitose Airport is located at the junction of Chitose and Tomakomai cities in Hokkaido, Japan, approximately 40 km northwest of Sapporo city centre, 3 km northwest of Chitose city centre, and 17 km southwest of Tomakomai city centre.
Note for China Air Freight to Japan
1、Single piece of cargo over 300K will likely incur padded board charges as quoted, the exact number of padded boards to be added will depend on the requirements of the loading board.
2、Security check: international cargo stations and logistics parks have packaging size and weight restrictions on goods. It needs to be confirmed before entering the warehouse.
3、The bill of lading needs to be modified after the delivery or shipment of the goods, the cost is executed according to the airline charges.
4, into the logistics park to take CA/MU/HU/CZ/ZH through the domestic transit of goods out of the country if the need for cargo consolidation (a master list of multiple sets of customs information) or transfer to the Shenzhen airport (secondary transfer) of goods need to confirm with our company in advance (will incur additional costs or temporarily do not accept cargo consolidation and secondary transfer). 5、In the international cargo terminal to arrange CI, B7, UPS, KE, OZ, MI, AK, FD, TR direct flights out of the country can accept transit cargo.
Part 4.Express delivery and shipping costs from China to Japan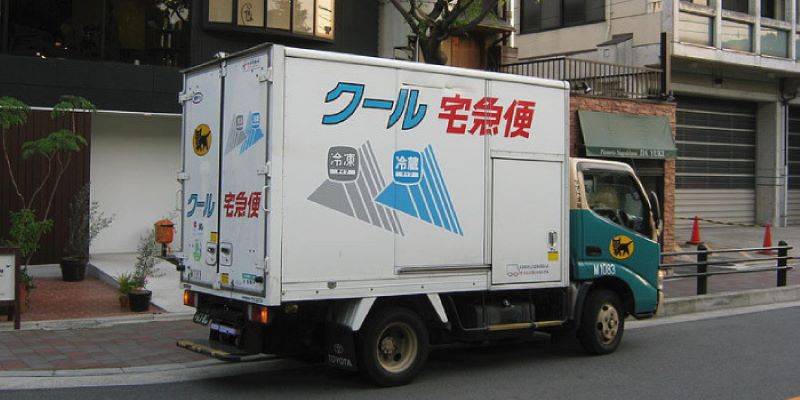 There are many factories and companies in China, and many Japanese brands have their OEM factories located in the coastal or inland areas of China. This business relationship has caused the parcel express logistics business from China to Japan or Japan to China to flourish between the two countries, so how much does it cost if you send an air express from China to Japan?
From China Shenzhen, Guangzhou, Shanghai send express to Japan is about the same cost, mainly depends on whether there is an international express network, if not, you need to send to that network or find an international express agent, which just needs to increase the cost of a nearby domestic courier.
International Express from China to Japan, China Post under the EMS, small goods, in less than 20KG, EMS is calculated in accordance with the first weight of 500 grams, plus 500 grams of renewal weight in turn renewal weight equal amount of freight, in general, the first weight of 500 grams in 109 yuan, renewal weight of 500 grams in 24 yuan 500 grams. EMS, the price is medium, exempt from fuel costs, exempt from throwing weight, will also be exempt from The EMS is also free of surcharges in remote areas, and some of the liquid, powdered, electrically charged food items that cannot be mailed by other channels can be sent by EMS under China Post due to its strong customs clearance capability, but the price quoted is relatively high, second only to DHL, one of the four major couriers.
For shipping from China to Japan, DHL is slightly more expensive than EMS for both the first 500g and the refill 500g, at 128RMB and 30RMB respectively. The advantage is that it is the fastest, arriving in Japan in 2-3 working days. The disadvantage is that it is expensive, not as strong in customs clearance as EMS, and can only be sent for general cargo. Panli emphasises that the newly launched DHL Hong Kong can take most electrically charged products, such as mobile phones, digital and laptop computers, as well as snacks, cosmetics and liquids.
From China to Japan, there is also an air air parcel under China Post, which can only take small parcels under 2kg, and is charged according to the 100g level, the first weight of 100g is 15 yuan, and the renewal weight is 12 yuan for 100g, which is a good deal for small parcels under 500g, such as 100g, only 15 yuan, plus a processing fee of 8 yuan, a total of 23 yuan. It is much more economical than DHL or EMS where the first weight starts at 100 RMB or more.
Prohibited products for cross-border logistics in Japan
However, you should also be aware that there are a number of considerations when sending things to Japan, such as prohibited products, tariffs, etc. If you do not understand clearly, then it may affect the shipment of goods.
● There are various dangerous items such as explosive, flammable, corrosive, toxic and radioactive.
● Toy drones cannot be out
● Radio, remote control class and other products
● Obstruction of public health items, such as corpses (including ashes), animal organs, etc.
● Fresh fish, fresh eggs, fresh fruit, fresh vegetables and other perishable products
● Unnitrated animal skins, etc.
● Reactionary newspapers, books, propaganda and obscene articles.
● Products involving religion
● Domestic massage aspect of the goods involved in drug supervision products
● Woven goods with a wash mark and the words MADE IN CHINA on them
● All kinds of live animals.
● All kinds of currency.
● Products that may endanger personal safety or contaminate or damage other mail or equipment that are not packaged properly.
● It is not easy to ensure the safety of the contents of the packaging, not adapted to the conditions of postal delivery of shock-prone items.
Part 5.FAQ with shipping from China to Japan
FAQ
Q: How long does it take to ship my cargo from China shipping to Japan?
A:Even though most companies do not give you an exact date for the arrival of your cargo, they do provide an approximate date.In most cases these dates are reliable.But yet again it depends on the method of shipment and the frequency of the shipping company to your destination.
Q:My supplier has no right to export. Can you help me export the goods?
A: Yes, we can. We can buy the export license, do the customs declarationand ship the goods out to you.