China is Columbia's second largest trading partner globally. In 2020, both nations celebrated 40 years of diplomatic relations.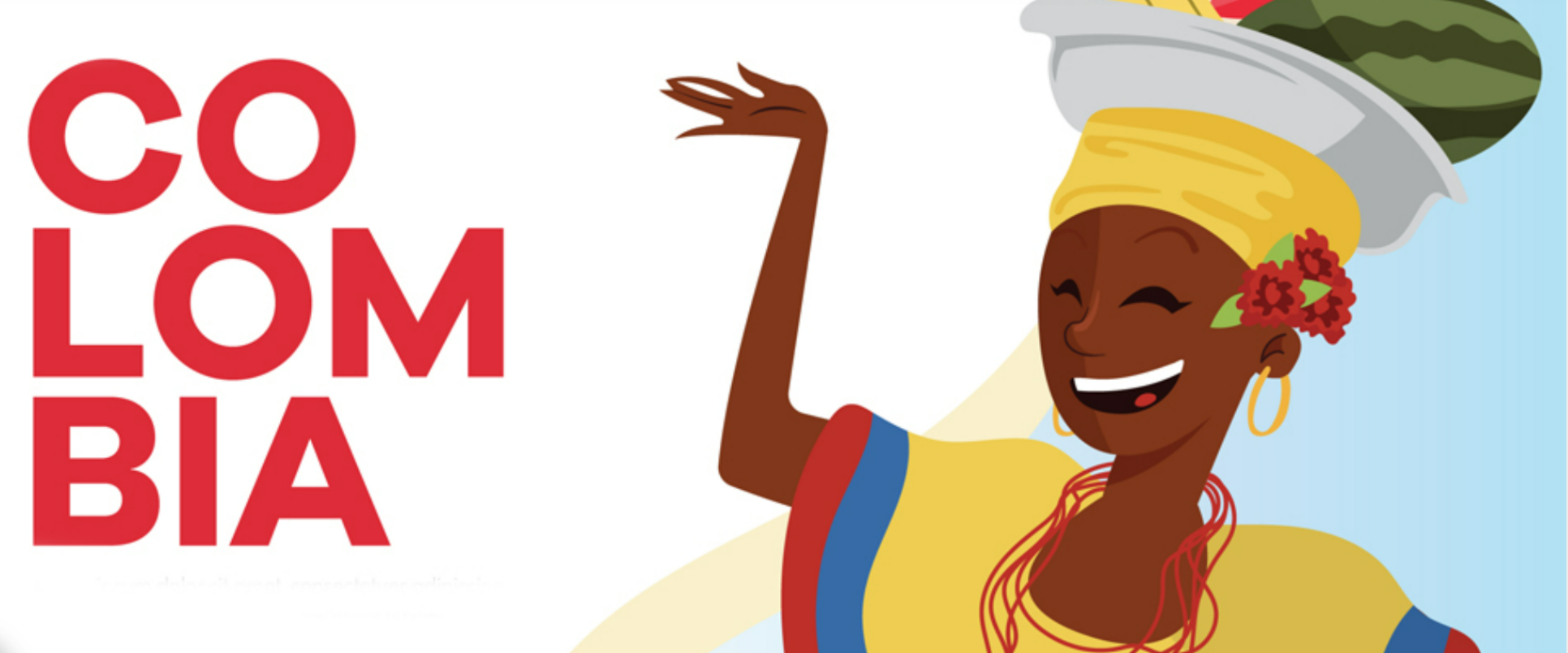 SUMMARY

1. Different Services for shipping from China to Columbia China to Columbia?

2. Airfreight solutions for shipping from China to Columbia

3. Air Cargo Charter from China to Columbia

4. Airports in Columbia for receiving Air freight from China

5. Sea freight from China to Columbia

6. Types of Containers for shipping from China to Columbia

7. FCL and LCL shipping

8. Columbian Ports Receiving Sea freight from China

9. Chinese Ports that can export to Columbia from China

10. Express delivery from China to Columbia

11. Shipping Terms from China to Columbia---EXW/FOB/CIF/DAP

12. Should I choose EXW or FOB when shipping from China to Columbia?

13. Regulations of Columbian Customs

14. What documents do you need?

15. Prohibited & Restricted Items
Different services for shipping to Columbia.
Over the years, the Columbia shipping sector has developed air freight, sea freight, door-to-door services, LCL, and FCL services. Such services allow us to offer the most economical way to ship from China to Columbia and to protect the availability of space when transporting cargo.
Of these, air freight and ocean freight are the two most prominent methods.
We use our expertise to handle your cargo so that you can build more relationships with your Chinese suppliers and customers in Columbia.
1) Airfreight solution for shipping to Columbia
Although most of the cargo is shipped by sea, airfreight is the fastest way of all Columbia shipping to get goods from China to Columbia.
The average transit time for shipping air cargo to Columbia is usually 3 to 7 days, depending on the chosen shipping route. The situation may vary when increased market demand results in a large amount of cargo being transported.
However, please note that speed comes at a price and air freight can be costly too.
Air freight can be an economical option for shipments weighing less than 100 kg and not exceeding 1.5 to 2 cubic meters in volume, or when you just need the product to be delivered quickly. The main benefit of airfreight is exactly that.
Air Cargo Charter from China to Columbia
Air cargo charters are a perfect solution when all other modes of Columbia shipping cannot meet your desired schedule or space capacity needs. Cargo charters can make shipping your goods from anywhere in China to Columbia fast and economical.
Some of the items we ship via charter include.
Regular commercial cargo
High-value commodities
Sensitive cargo, such as dangerous, fresh or perishable products
Time-critical freight
Medical supply & humanitarian relief aid
Heavy load & oversized equipment
Car, Aircraft and ships spare parts
Airports in Columbia
There may be over a hundred airports in Columbia that can accept your import shipments, but we've highlighted some of the most important below and the delivery methods they are suitable for:
Air shipping from China to El Dorado International Airport Columbia. (Air Freight from China)

José María Córdova International Airport Columbia. (Cargo freight from China)

Rafael Núñez International Airport Columbia.

Alfonso Bonilla Aragón International Airport Columbia.(Door to Airport Service)

Ernesto Cortissoz International Airport Columbia. (Airport to Airport service)

Gustavo Rojas Pinilla International Airport Columbia Air Shipping from China.

Simón Bolívar International Airport Columbia Cargo Shipping.

Palonegro International Airport Columbia.

Matecaña International Airport Columbia DDP Service from China.

Enrique Olaya Herrera Airport Columbia. (Express service from China)

Los Garzones Airport Columbia. (Door to door service from China)

Camilo Daza International Airport Columbia. (Air Cargo Service from China)

El Eden Airport Columbia. (Air Freight from China)

Alfonso Lopez Airport Columbia Air Freight from China.

Antonio Narino Airport Columbia. (Cargo freight from China)
2) Sea freight from China to Columbia
When it comes to shipping, ocean shipping is one of the most popular shipping methods in the world. While it is obviously slower than air freight, shipping by sea container ship can be very economical for your business.
The estimated transit time for container delivery to Columbia is 20 to 30 days (from port to port). The number of days will vary based on the required service route and sailing schedule.
Types of containers for Columbia shipping
In terms of size, there are three types of cube containers: 20ft, 40ft and 40ft high.
NOTE: A standard 40-foot container can hold 22 standard pallets, and a 20-foot container can hold 10 pallets.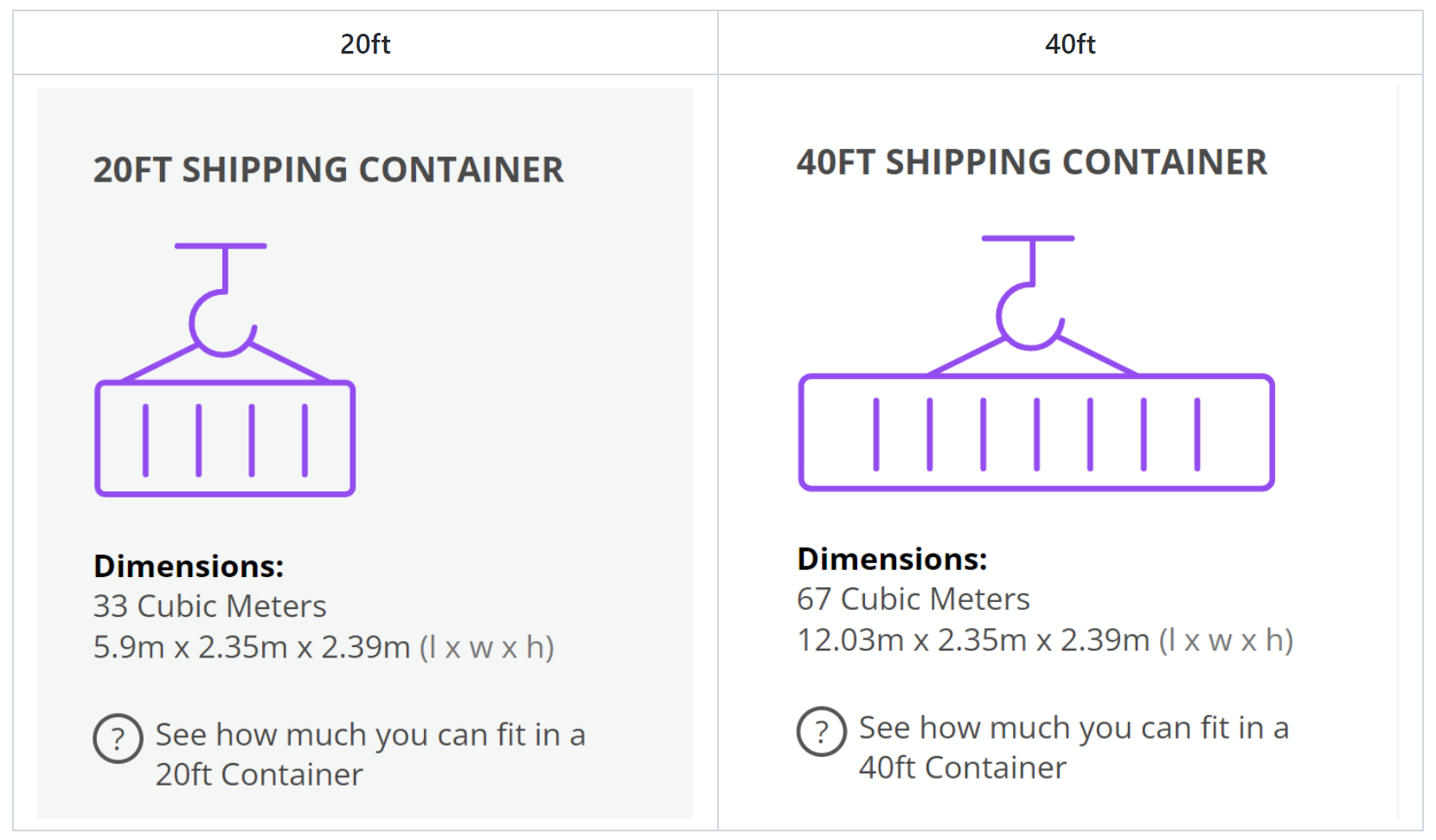 20'GP = 20'DV = 20FT = 20′ = 20 feet ( for general purpose to Columbia).
This is for bulky and large cargo. For example, rocks and minerals or heavy machinery.
40'GP = 40'DV = 40FT = 40′ = 40 feet (for general use from China)
This is for large, but not overweight cargo. So this container is suitable for furniture, tires, consumer goods, and other cargo.
40'HC = 40'HQ = 40 feet high cube for shipping from china to Columbia
For irregular goods that cannot be loaded into the regular container, there are some special options, such as open-top containers, Reefer Containers, Flat-Rack Containers, Tank Containers, etc.
FCL Ocean Freight
An FCL, or Full Container Load, means that your product is filled to the brim with a full container, either 20 feet wide or 40 feet wide. If you are shipping large volumes, FCL shipping will save you time and money.
Another benefit of shipping in full containers is that your items are separated from the rest of the importer's shipment. It is also faster than LCL shipping because there is no need to combine or disassemble your items with other items.
However, FCL charges are made at a flat rate, regardless of whether your container is full or not.
LCL Ocean Freight
LCL (Less than a Container Load) is a service if you do not have enough cargo to fill an entire sea container from China to Columbia.
By sharing a shipping space with other customers who are also shipping to Columbia, you will be able to store money while still having clear control over your shipments from China to Columbia.
This also means that your delivery time may be a little longer because of the packing and unpacking process.
Ports in Columbia
The port have a very dynamic character in the growth of trade transactions in Columbia. More than 90% of the Columbian imports and exports are made through ocean freight from China or other origins.
Columbia has nine seaports, seven of which pass through the Caribbean coast: la Guajira, Santa Marta, Ciénaga, Barranquilla, Cartagena, Golfo de Morrosquillo, Urabá y San Andrés, and two through the Pacific Coast: Buenaventura and Tumaco.
Ports in China
China is a very extensive country with many ports for shipping to Columbia.
Here are some of the main ports in China below:
| Major ports | Content |
| --- | --- |
| Shanghai Port | This port is located in Shanghai Municipality on the East Coast near the tip of the Yangtze River delta. It can increase its reach extra to the interior regions via river ports on the thousands-mile-long waterway. |
| Shenzhen Port | This port is in Guangdong Province, on the South Coast of China and is a gateway to the Pearl River Delta and Hong Kong. The Qianhai-Shekou Free Trade Zone covers the entire West Port area, providing China with more efficient customs clearance and better trade links with overseas markets such as Columbia. |
| Ningbo-Zhoushan Port | This port is on the east coast in Zhejiang Province. Zhejiang is a rich region with a full-blown manufacturing industries and in recent years has been increasing its reach into the Chinese exterior. This also means that the port is taking on a larger volume of cargo. |
| Hong Kong Port | As a transshipment harbor for freight mainly focused on China's exports and imports to Columbia, offers approximately 340 container liner services per week, connecting around 470 destinations globally, like Columbia. |
| Guangzhou Port | Near to the Pearl River Delta, this port is a historically significant port and has been crucial in Chinese history. It is an international shipping center that is part of the new Maritime Silk Road. |
| Qingdao Port | Qingdao is the most influential port in northern China and part of the essential Bohai Bay port cluster that serves this region in China. Due to its location, the port of Qingdao is connected to Central Asia region, which means that it has become a strategic link for countries such as Kazakhstan and Uzbekistan, as well as European countries, to trade to the east. |
| Tianjin Port | Tianjin is one of the most important and busiest ports in China, second only to Qingdao Port in capacity in northern China to export to Columbia. There are plans to improve the port's container handling market to better serve the international clamor for container shipping worldwide. |
3) Express delivery from China to Columbia
With express shipping, your goods can reach their destination within 3-5 business days.
These services are offered by various well-known carriers such as UPS, TNT, FedEx, and EMS. They all have an excellent reputation for reliability, so you can rest assured knowing that your items are arriving at their destination quickly.
Considerations For DHL
The weight of a single piece of cargoes cannot exceed 70KG, and the length of one side cannot exceed 120100160CM.
Columbia Shipping Terms
Incoterms play an important role in international shipping. If you have never shipped anything internationally before, you may not be familiar with the term "Incoterm".
They're industry-standard, so they're important to be familiar with. Knowing the right incoterm to use will help you save a lot of money when importing from China to Columbia. Please ensure you are familiar with these before shipping and determine your shipping Incoterms.
you need to know that here the seller is responsible for making the cargoes available at the seller's premises.
It is worth noting that the buyer bears the full risk from there to destination.
The seller is responsible for delivery of cargoes loaded on board the ship.
The risk is transferred as soon as cargoes have been set down inside the ship.
The seller covers the cost of insurance and freight charges (unpaid duties) to the named port of destination.
Once the goods have been set down inside the ship, the risk is transferred.
The seller is responsible for bringing cargoes to the destination, paying any duty and making the cargoes available to the buyer.
The risk transfers as soon as the buyer has access to cargoes ready for unloading at agreed destination.
Should I choose EXW or FOB for shipping to Columbia?
If you are shipping small-weight cargoes, then EXW may be your best and most economical choice in this case.
If you lack experience or you're dealing with certain types of cargoes that could have trouble clearing customs (for instance wooden furniture), then FOB might be a better option for you.
The difference between EXW/FOB is that the retailer manages the internal trucking to the Chinese port, prepares the customs documentation, and pays the appropriate local fees to send to Columbia.
The best practice:
Shipping from China to Columbia if the goods are just samples or small items (under 150kgs, 1cbm), select EXW.
Import from China to Columbia If the goods are shipped to an Amazon FBA warehouse, choose EXW.
In other cases of shipping from China to Columbia, please ask the seller to quote based on FOB and list the FOB cost, then we can judge if it is too much or reasonable.
If you have any questions about the best options for Columbia shipping terms, please do not hesitate to contact us.
Regulations of Columbian Customs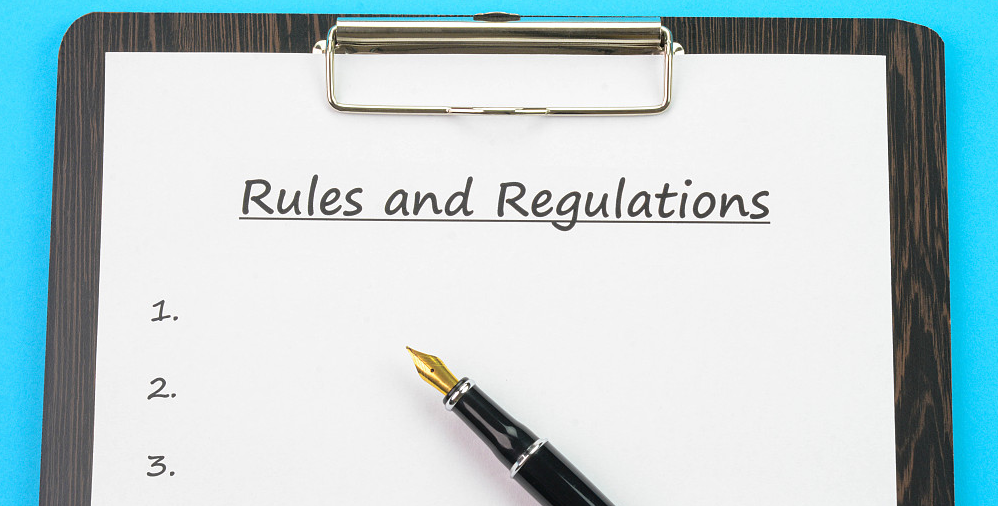 When exporting from China to Columbia, please make agreements with the Columbian customs agency to receive the goods and clear them through Columbian customs.
This process has a few steps:
Complete the "Andean Custom Value Declaration" when the value of imports from China to Columbia equals or exceeds USD 5,000.00 FOB.
Complete the Import Declaration from China to Columbia. When the import value is similar to or exceeds USD 1,000.00, the customs broker in Columbia should do all the paperwork and clear the goods through customs in Columbia.
Your customs broker in Columbia is responsible for ensuring that all paperwork is in order and that the goods are cleared through Columbian customs. You will then be required to pay the correct import duties, surcharges, VAT, and any other charges required for the goods.
The importer to Columbia from China must retain import documents for no less than five years.
What documents do you need?
Customs clearance of goods is the process of getting goods through customs at the time of import or export.
There are many things to consider, such as the type of goods being imported, their value, and whether an import license is required. The process can be complicated by delays at the port or problems with documentation.
Proper documentation arrangements will protect your goods from a lot of time and hassle at customs agents. There are four basic import documents that you need to clear customs quickly and easily when importing goods from China to Columbia.
This documentation must be accompanied by a commercial invoice, a bill of lading, a packing list, and a certificate of origin.
JIKEship NOTE
1)The commercial invoice must list the value of the cargoes, the HS tariff classification of the cargoes, and the country of origin of the cargoes.
2)The packing list must list the quantity and type of each item, the HS tariff classification of the cargoes, and the gross and net weights of the shipment.
3) The bill of lading must list the name and address of the shipper and consignee, the port of loading and the port of discharge, the description and quantity of the goods, and the date of shipment.
4) The certificate of origin must be issued by the Chamber of Commerce of the exporting country and must list the HS tariff classification of the goods, the country of origin of the goods, and the date of export.
Prohibited & Restricted Items
All countries in the world have some restrictions on the import of goods, and this is also the case in Columbia.
Here we point out some of the items that are not allowed to be sent from China to Columbia.
Alcoholic beverages --- Animal products --- Animal skins Antiques
Batteries, Haz --- Bearer Documents --- Bio Products, Haz
Chemicals, Haz and Non-Hazardous
Drugs, Prescription and Non-Prescription
Foodstuffs
Grain samples
Ice, Wet
Liquids, Haz
Medicines, food and products for personal care (deodorant, shampoo, etc.) from Venezuela
Parts, machine & electronic --- Perfume, Haz --- Perishables --- Personal effects --- Plants and Plant Products --- Poisons
Seeds --- Soil samples
Textile articles
Used Clothing (except for unaccompanied baggage)
NOTE: Imports of the following products have been specifically prohibited: dieldrin, aldrin, chlordane, endosulfan, heptachlor, lindane, and any preparations containing these products, gasoline that contains lead tetraethylene, and weapon-type toys.
If you have any questions, please contact us and we'll be able to assess whether your proposed shipment is viable or not.