ABOUT NICARAGUA

Nicaragua is the largest country in Central America, with over 80,000 square kilometers of incredible biodiversity, bordered by Honduras to the north and Costa Rica to the south.

Known as the "Land of Volcanoes and Lakes", Nicaragua is home to the second largest rainforest in the Americas. It is also home to 6 million people and is a mixture of European and native origins.

It is primarily an agricultural economy, with more than 60 percent of its exports being coffee, bananas, cassava, cotton and tobacco crops. Most of these exports are due to the country's strong trade partnership with Venezuela, and in recent years Nicaragua has sought to diversify its products by introducing new crops such as peanuts, sesame, onions and melons.

Mining is also an important industrial sector, although it accounts for less than 1% of GDP. Timber is also a valuable industry, although new restrictions are being implemented to help offset the environmental impact of logging companies in the rainforest.
What are the most common transportation services from China to Nicaragua?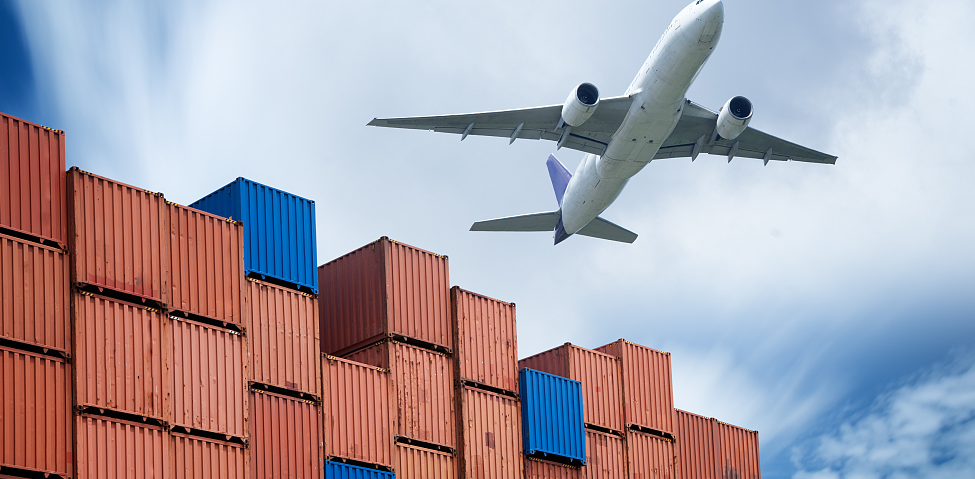 If you want to ship cargoes from China to Nicaragua, there are many ways to do so.
Almost all common transportation service providers can ship from China to Nicaragua.
There are two main ways to ship from China to Nicaragua, one is by sea and the other is by air.
There is also express shipping. DHL, UPS, FedEx, USPS, China Post all of these freight forwarders can help you ship any cargo from China to Nicaragua while taking into account all the necessary steps.
These will be discussed further later.
FCL or LCL for your ocean freight to Nicaragua
When you ship to Nicaragua, you may want to use a container exclusively (FCL - Full Container Load) or share a container - an arrangement known as Less than Container Load (LCL).
What is the volume of your shipment?
If you are shipping six or more standard pallets, you will need one full container (FCL). A 20-foot container will require a maximum of 10 standard pallets, while a 40-foot container will hold 22 standard pallets.
If you are concerned that your cargo may be damaged by contact with other exporters' cargoes, then you will also need to select a full container.
If this is not an issue and you are interested in saving on shipping costs, then shared container loading (LCL) - is for you. Sharing means paying only for the space used by your shipment.
Pros and cons of using sea freight from China to Nicaragua
Pros:
Shipping costs from China to Nicaragua are cheaper than air freight.

If you ship your cargoes by sea, there are no such restrictions on size and weight compared to air freight.
Cons:
Shipping cargo from China to Nicaragua by sea requires more paperwork.

If you ship by sea, it takes a lot of time to get the goods to their destination, about 4 to 6 weeks.

Although it is cheaper to ship products by sea from China to Nicaragua, it requires additional brokerage costs such as different fees, duties, taxes, etc.
Ports In Nicaragua
Most of Nicaragua's imports and exports pass through the port of Corinto, the country's largest Pacific port. It is also the best protected port in Central America, with a large terminal equipped to handle a wide range of cargoes, both bulk and liquid.
Inland transportation to the inland city of Managua can be arranged in full containers and in less than one container.
What does our ocean freight rate to Nicaragua include?
If you would like more information about rates, please contact us. No matter what your cargo is, we have the answer.
Pros and cons of using air freight from China to Nicaragua
Pros:
Air shipments from China to Nicaragua take an average of 3 to 7 days to reach their destination.

Urgent products can be easily flown from China to Nicaragua.

Air freight is more reliable.

It can be easily tracked.

When you use air freight, the risk of shipping to Nicaragua is low.
Cons:
Air freight from China to Nicaragua is costly.

Air freight is very weather dependent and can sometimes be problematic.

There are size and weight restrictions when shipping to Nicaragua by air.
Nicaragua International Airport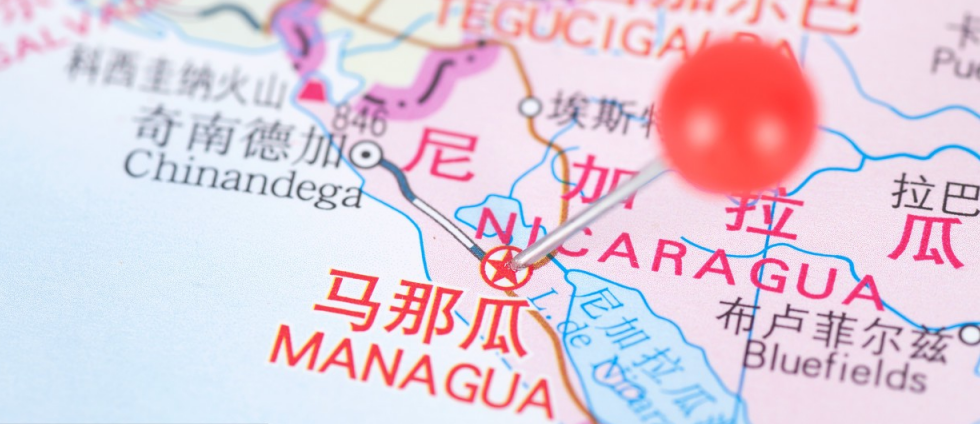 The airport located in the capital city of Managua is the largest and the only one that handles international destinations and cargo traffic.
Augusto C. Sandino International Airport, also known as Managua International Airport, handles three cargo routes with four international destinations, including Miami, Panama, Bogota, and San Salvador.
Nicaragua customs duties
If you are new to trading with Nicaraguan merchants, customs duties will be a key consideration for you.
Most other Nicaraguan products (95%) have external tariffs of 15% or less.
While tariff duties are usually straightforward on paper, you need to be aware that bureaucratic delays in clearing cargoes and the arbitrary use of taxes, fees and fines can complicate the process and create unexpected obstacles to trade.
What documents are required for shipping to Nicaragua?
Documentation requirements vary depending on the type of cargoes being shipped and can become very extensive.
They usually include: commercial invoice, bill of lading/airway bill of lading, packing list, insurance certificate, certificate of origin (if required).
NOTE: To avoid delays or hassles when shipping to Nicaragua, your packing list must be as detailed as possible. Vague wording such as "miscellaneous" will attract negative attention and further inspections.
What are the regulations and limitations when shipping to Nicaragua?
Strict regulations may be imposed on certain categories of cargoes imported into Nicaragua. For example, certain items, such as agricultural products, processed foods, pharmaceuticals, cosmetics or antiques, may require prior approval or special permission.
Prohibited cargoes include certain used cars, used clothing and accessories, used tires, certain used machinery and all types of toxic waste or hazardous residues.
If you are interested in shipping from China to Nicaragua, please contact us.

The professional skills and knowledge of our team make us the most reliable partner for your shipments to Nicaragua.