Shipping to airports in Algeria
As a slight aside, the JIKE team is experienced enough to handle your shipments from China to Algeria, and with a wealth of knowledge to answer your questions about airport in Algeria, ports in Algeria, etc.

As China's fifth largest trading partner in Africa, Algeria has frequent economic and trade exchanges, and trade between Algeria and China is growing every year. With the joint efforts of both sides, the economic and trade cooperation relationship between China and Algeria will continue to develop with a bright future!
Guide to Shipping in Algeria
You want to import from China to Algeria and I want to make this journey a little easier for you, so I have written this guide to shipping from China to Algeria for you. You will learn about customs regulations, modes of transport, ports in Algeria, airport in Algeria and much more. This guide may not be complete, but the content is guaranteed to be of great benefit to you.
Part 1. Algeria Customs Policy
1.The rule that the importer shall defer payment for the import of final products (Produits destines à la vente en l'etat) until 45 days after the shipment of the goods.
2.The importer shall be registered with a bank in that country prior to payment, transfer or customs clearance and shall complete the registration procedure at least 30 days before the exporter's shipment and shall keep in the account a balance of at least 1.2 times the total amount of the imported goods.
3.Maintain that the maximum deposit that a foreign exporter may request is 15% of the invoice amount.
4.Maintain that the maximum payment period that can be requested by local importers is 360 days after shipment.
5.In view of the official Algerian requirement that import and export insurance premiums be paid in the country, it is recommended that FOB trading terms be used for trade with Algeria and that invoices clearly distinguish between freight and cost of goods if other trading terms are used.
Since 2018, Algeria has legislated a DAPS on imports, authorising the Ministry of Commerce to impose additional duties ranging from 30% to 200% per year on imports, with the aim of reducing imports and encouraging domestic production.
From 4 October 2021, a temporary additional defence duty (DAPS) will be imposed on 992 imported products already produced in Algeria at rates ranging from 30% to 120%, which may be extended to 2,608 imported products in the future.
Algeria has legislated since 2018 a 1% solidarity tax on imported consumer goods to support pension payments and this year the new law increases the solidarity tax (contribution de solidarite) applicable to imported consumer goods from 1% to 2%.
1.Importers are required to comply with the new deadline for the return of empty containers effective 30 August 2021, failing which they will be penalised.
2.Importers of end-products will be required to select specialised items for import and will be prohibited from importing unspecified goods.
3.The importation of items already manufactured in the country, such as stone, marble, engines, generators, etc., will be banned unless the importer is using them for his own use.
The new requirement for food and peripheral product packaging to be accompanied by a product information barcode.
Usually customs clearance is within one working day. In the event that Customs has doubts about the goods, it will take longer to clear the goods if the consignee needs to assist Customs.
Goods with incomplete formalities are held up for customs clearance. For example, if an individual imports, Customs requires import and export rights and seeks clearance from an agent of a company with import and export rights. If relevant certification procedures are required, provide them to Customs if they can be provided. If they cannot be provided, then the consignment cannot be cleared and retrieved.
Part 2.Sea freight from China shipping to Algeria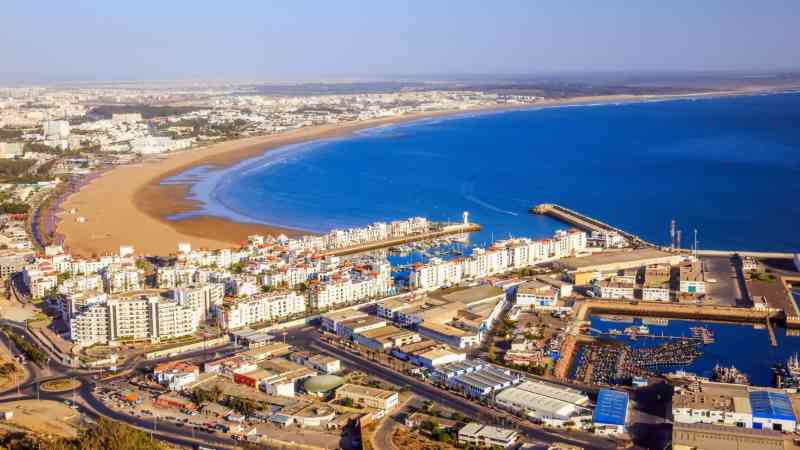 The African country of Algeria is the largest country in Africa in terms of area. The capital is Algiers. The country is the second largest exporter of natural gas in the world and its main imports are machinery and equipment, industrial goods, daily necessities and foodstuffs. The main importing countries are France, Italy and China.
Shipping from Shenzhen to Algeria can be done to Algiers, Bejaia, Oran and other ports in the country.
Port of Algiers
The port code DZALG, due to its geostrategic location, the port of Algiers can cover the central, central-eastern and central-western parts of the country. The rest of the country, including the south, can be considered as part of the hinterland of the port of Algiers, taking into account the flow of goods generated by the activities of oil companies. The port of Algiers has a special geographical position in the Mediterranean region, which at the national level also makes it the first commercial port of Algeria.
Port of Bejaia
Port code DZBJA, Bejaia is located 200 km east of Algiers. Overview: The port consists of 3 basins, of which 24 berths are protected by breakwaters. Nearby are factories for vegetable oil production and refining, wood processing, textile mills and public works plants. All types of cargo can be handled, including containers and petroleum products. Road and rail links to other Algerian towns.
Port of Oran
Port code DZORN , Oran is located 400 km west of Algiers. Overview: The port consists of seven basins with a water area of 120 hectares protected by a breakwater. Oran is a major commercial port with extensive facilities to handle most types of cargo, including general cargo, liquid petroleum products, coal and grain, containers and ro-ro/passenger traffic.
Sea freight is now one of the main ways of cross-border logistics, and there are two types of transport methods: LCL and full container. If your cargo volume is relatively small, then it is more advantageous to choose LCL; for a full container, it is mainly one box, one exporter, one destination port and one consignee.
Relatively speaking, the process of consolidation is more complicated than the whole container process.
Shipping Process
As long as there is a problem with the documents of the goods in the container, then the export customs will not release the goods, which will affect the overall transportation of goods.
The whole container, is in line with the export and import of the country's customs inspection, customs clearance, release of the smallest unit, then you can release, more secure and safer, and more efficient.
Overall cost
In general, LCL is more expensive than FCL.
The cost of a full container is mainly freight, transport surcharge and port miscellaneous charges, which are fixed; while in the case of LCL, there is also the cost of consolidation at the port of shipment and unconsolidation at the port of destination, which may include consolidation, unconsolidation and storage charges. And if the goods cannot be stored and transported in time, there will be loss of space charges.
However, it does not mean that a full container is better than a LCL, it depends on your cargo. If the cargo is more than 18 square choose full container is cost-effective, otherwise LCL is more advantageous. Of course, we should also consider the cost of fees, but also to consider the invisible risk, and then to make a choice.
Part 3.Air freight from China shipping to Algeria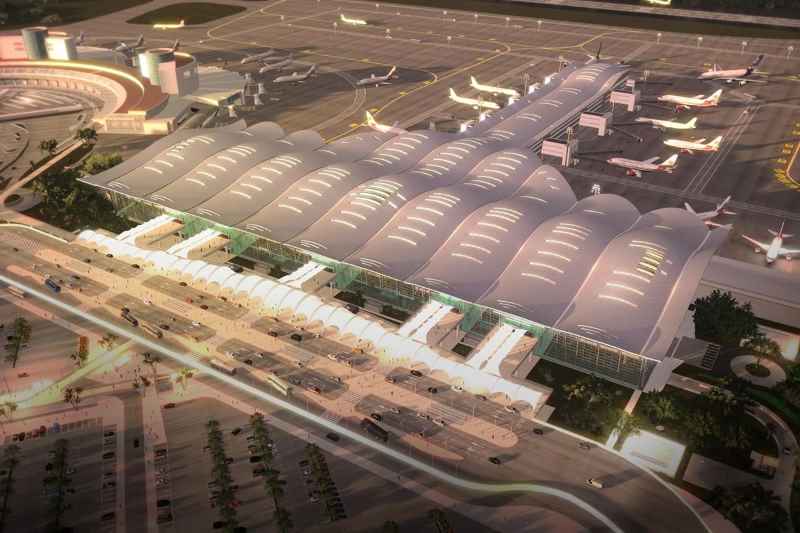 Algiers Huari Boumedin
Airport code in three characters: ALG
Algiers Houari Boumedin Airport is located in the south-east of the Algerian capital, Algiers, 9.1 nautical miles from the city centre and serves the city of Algiers by air. It is among the busiest airports in Algeria, with an annual capacity of over 7 million passengers. The airport serves airlines across Europe, North Africa and the Middle East, and is the hub for Air Algerie and TAXI.
Airfreight routes from China to Algiers
Shenzhen - Algiers (ALG), Shenzhen to Algiers airfreight from Hong Kong airport or Shanghai airport, Turkish Airlines, Qatar Airways, EgyptAir, Saudi Arabian Airlines, Royal Jordanian Airlines, Alitalia all have regular direct flights. The time limit for the air shipment process is about 4 days.
**How much does air freight cost? **
The size and weight of your cargo determines the cost of shipping your goods by air. The air freight carrier will check the actual weight or volumetric weight of your cargo before charging you.
Usually, if they decide to use it, they will consider the more expensive weight. The cost of air freight is usually very expensive compared to other forms of cargo transportation.
Part 4. Express service from China to Algeria
Mail from China to Algeria: DHL, UPS, TNT, Fedex four major international express
Worldwide delivery Average 2-7 working days for delivery.
Full online tracking until delivery.
Globalization and the ability to connect to built-in and complementary electricity.
Immediate transfer orders; API docking available.
The longest side of a single piece should not exceed 1.2 meters, and the single piece should not exceed 70KG. Please consult our customer service staff before delivery for single parcels with extra length and weight.
The calculation of the extra-long and extra-heavy surcharge is as follows
a) 1 single number (i.e. one shipment), no matter how many pieces there are, as long as one or more pieces on one side exceeds 120CM in length or 70KG in weight, HKDHL will charge a surcharge of 810*(1+fuel for the month) RMB/ticket.
b) For 1 single number (i.e. one shipment), no matter how many pieces there are, if one or more pieces have a length of more than 120CM on one side and the weight of another piece exceeds 70KG, HKDHL will also only charge a surcharge of 810*(1+fuel of the month)RMB/ticket, i.e.: 1 single number (i.e. one shipment) will only be charged a surcharge of 810*(1+fuel of the month)RMB/ticket at most once.
1.Dangerous goods, liquids, powders, etc. prohibited by air. Goods expressly prohibited for export by the state, such as antiques, currency and other infringing products.
2.Items requiring additional information
When sending batteries and items containing batteries, MSDS certificates and battery letters (original copies are required) are required (please contact customer service if required)
Mailing of brand name products requires a formal purchase invoice or authorisation letter.
3.You cannot send products such as motors and engines.
Restricted and contraband in Algeria
●Wildlife products
●Counterfeit currency
●All types of pornographic material
●White phosphorous matches
●Drugs, narcotic drugs
●Animals, plants and their products, biological agents such as bacteria, blood and human tissues Animals, plants and wildlife products biological agents such as bacteria, blood and human tissue
●Products containing mercury (e.g. mercury thermometers) Mercury products such as mercury thermometers
Part 5.FAQ with shipping from China to Algeria
FAQ
Q: How long does it take to ship my cargo from China shipping to Algeria?
A:Usually most companies will provide an approximate date when they do not know the exact date of arrival of your goods. In most cases, these dates are reliable. However, this in turn depends on the mode of transport and the efficiency of the shipping company in reaching the destination.
Q:My supplier has no right to export. Can you help me export the goods?
A: Yes, we will purchase the export licence and clear customs on your behalf and then send the goods to you.