Once the seat of the Mayan Empire, Guatemala is located in a key position between northern and western Mexico and the rest of Central America to the south.

It is the largest economy in Central America, with a population of over 17 million people.

Guatemala is also a key supply chain spot for export companies working in Central and South America.

When shipping to Guatemala, JIKEship is your best logistics partner. We will guide you through the successful import and export of cargoes in China-Guatemala.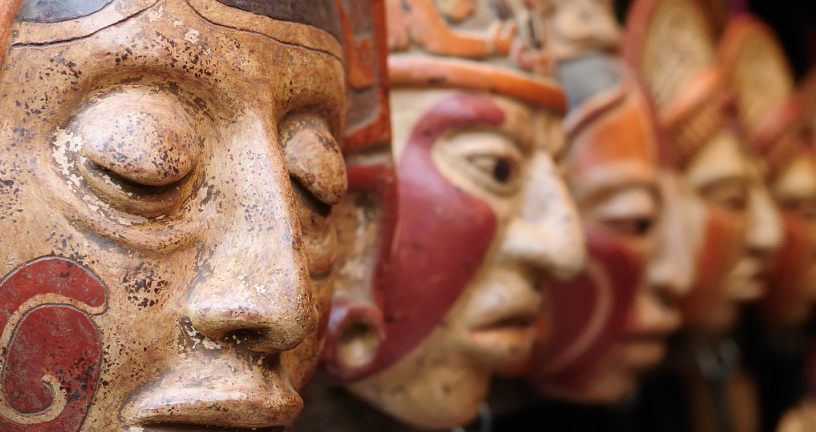 Different Services for shipping from China to Guatemala.
During the years, the Shipping from China to Guatemala division has developed Airfreight, Sea freight, door-to-door service, LCL, and FCL services. This service permits us to give the most affordable way to ship from China to Guatemala and protected space availability when conveying your cargo.
Among them, air and sea freight are the two dominant methods.
We use our expertise to handle your shipment so that you may generate more substantial relationships with your Chinese suppliers and customer in Guatemala.
1)Ocean freight shipping to Guatemala
Shipping to Guatemala is a very interesting export option as the country is in the process of opening up and continuing economic development.
More than 90% of the world's total cargo is transported by sea every year, mainly thanks to its affordable transportation costs. Compared to other forms of shipping services, ocean freight is superior, especially when transporting bulk cargo or large-sized goods, over a long distance.
Another advantage of sea freight is, it accepts almost all types of cargo.
The transit time to ship a container to Guatemala is estimated between 28 to 40 days from port to port. The number of days will vary depending on the required service route and the sailing schedule.
When choosing the best conditions for shipping to Guatemala by sea, the first question is about using a Full Container Load (FCL) or a Less than a Container Load (LCL).
FCL Ocean Freight
FCL means that your products fill a whole crate, either 20 feet or 40 feet wide. If you are shipping large quantities, shipping a full container will save you time and money.
The other advantage of FCL is that your items are kept separate from other importers. It is also faster than LCL shipping as there is no need to consolidate or deconsolidate your items from others. FCL is more cost-effective.
However, FCL charges are applied at a flat rate, regardless of whether your container is full or not.
LCL Ocean Freight
LCL is the service used if you don't have enough cargo to fill a complete sea freight container from China to Guatemala.
By sharing space with other consumers who also ship to the same destination as Guatemala, you will be able to store funds while still having clarity and control over your cargo from China to Guatemala.
This also means that your deliveries may take a little bit longer, because of both the packing and unpacking process. LCL is a good option for small businesses to start with.
Besides regular FCL and LCL shipments, if you are shipping large, heavy cargo from China to Guatemala, we'd recommend flat rack or open top container solution. And for temperature-sensitive shipments, we can provide reefer containers.
Major ports in Guatemala
Puerto Quetzal is the largest Pacific Ocean port in Guatemala. It is important for both freight traffic and as a stop-off point for cruise liners. It is the largest facility on the west coast of Central America, and between the port of Lazaro Cardenas in Mexico and the Panama Canal.
San Jose (Puerto de San Jose)
The Port of San Jose used to be Guatemala's principal industrial and trade port, but the role has been completely taken over by Puerto Quetzal.
Puerto Barrios is a seaport and the capital of the Izabal department on Guatemala's Caribbean coast. It is also the commercial center of the region, as it has two ports: Puerto Barrios and Santo Tomas de Castilla.
Santo Tomas de Castilla (Santo Tomás de Castilla)
Santo Tomas de Castilla, also known as Matías de Gálvez, is a port city in the department of Izabal, Guatemala. It lies at Amatique Bay off the Gulf of Honduras and is administratively part of Puerto Barrios.
Major ports in China
China is a very spread Country which has many ports for shipping via ocean from China to Guatemala.
These cities include Shanghai, Shenzhen, Ningbo, Qingdao, Guangzhou, Tianjin, Dalian, Xiamen, and Hong Kong. We offer door-to-door, door-to-port, and port-to-port transportation services from China to Guatemala, according to your specific needs.
Container and Ro/Ro routes services
Asia to Guatemala. Some of these routes may include (road, rail, and sea combined transportation)
Ro-Ro and Container Shipping Service:
From Asia to Puerto Quetzal, Puerto Barrios, San Tomas de Castilla, Guatemala.

From Shanghai, China to Puerto Quetzal, Puerto Barrios, San Tomas de Castilla, Guatemala.

From Busan, Korea to Puerto Quetzal, Puerto Barrios, San Tomas de Castilla, Guatemala.

From Kaohsiung, Keelung, Taiwan to Puerto Quetzal, Puerto Barrios, San Tomas de Castilla, Guatemala.
2) Air freight shipping to Guatemala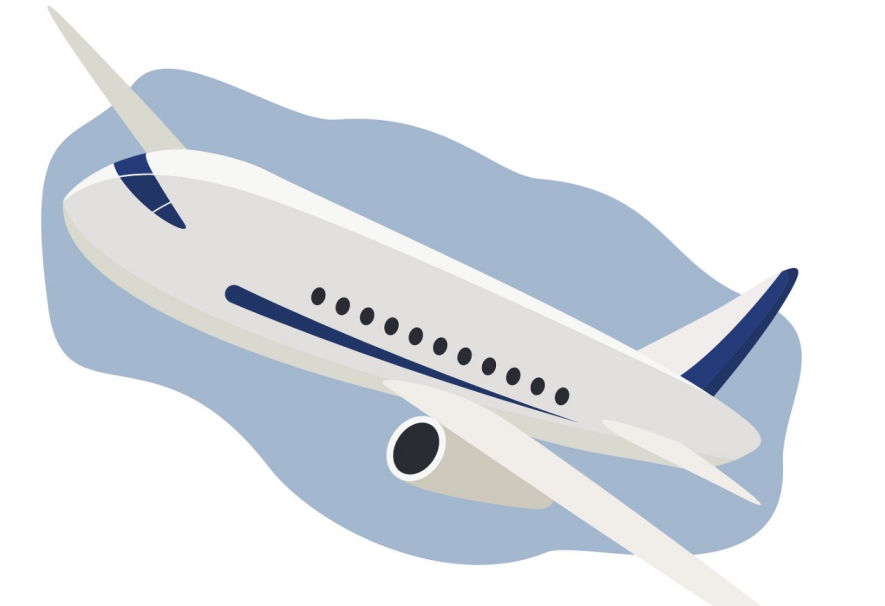 While most cargo is shipped by sea, air freight is the fastest way to get your cargo shipped to Guatemala out of all your shipping options.
The average transit time for air cargo from China to Guatemala is usually 3 to 7 days, depending on the chosen shipping route. This is because there is no direct flight service connecting Chinese cities with Guatemalan cities. Due to the long distances, all passenger and cargo flights will transfer to the United States or Europe before flying to Guatemala.
However, please note that speed comes with a price and air freight can be costly too.
Airfreight can be a cost-effective option for shipments weighing less than 100 kgs, and with a volume that does not exceed 1.5 to 2 cubic meters – or, when you just need the products to be delivered quickly. The main benefit of airfreight is exactly that.
We made a special article about the freight from China, and if you are interested, you can learn more about it here: AIR FREIGHT SHIPPING FROM CHINA
Guatemala City Airport
La Aurora International Guatemala Airport (IATA: GUA, ICAO: MGGT)
The airport serves the capital of Guatemala and the whole country. The airport is located at an altitude of 1,509 meters above sea level.
It is currently being expanded and modernized. It handles domestic and international flights to North America, Central America, Colombia, and Spain. It is not only a civilian airport but is also used for military and general aviation purposes.
The best way to shipping to Guatemala
When shipping to Guatemala, everyone wants to ship their cargoes quickly and safely at the lowest possible cost.
Every client is different, and has various requirements under different circumstances, plus the fast-changing shipping market.
The best way to ship your cargo from China to Guatemala is to rely on the knowledge and insight of a reputable and experienced freight forwarder.
Be sure to send the following points to your freight forwarder who will tailor the best shipping solution to your needs.
The type of goods and its value

How quickly you need your goods

The load of your goods (size, weight, quantity) or simply share the packing list

Supplier address (origin seaport/airport), delivery address(destination seaport/airport)

Your budget

Goods ready time
Guatemala - Import Tariffs
Guatemala applies the common external tariff schedule of the Central American Common Market (CACM), which ranges from zero to 15% for most agricultural and industrial cargoes, though there are exceptions of up to 40% for alcoholic beverages and up to 20% for cigarettes with tobacco content, various types of vehicles, and firearms. The average applied rate on all products is approximately 2.4%.
What documents are needed to ship from China to Guatemala?
To obtain an import license, all imported foods of animal or plant origin, whether fresh or processed, must meet the following requirements.
Certificate of Origin for Sanitary Purposes:
Plant health certificate (phytosanitary certificate) issued by APHIS --- if it is a fresh plant food product.

Sanitary certificate issued by the Food Safety Inspection Service (FSIS) of the U.S. Department of Agriculture (USDA) --- if it is meat product, either fresh or processed

Agricultural Marketing Service (AMS) Export Certificate for table eggs, processed products with low egg content (such as omelets), and milk and dairy products.

National Oceanographic and Atmospheric Agency (NOAA) export certificates for seafood and fisheries.
State-issued free sale certificate or Food and Drug Administration (FDA) export certificate if it is a processed food product, either primary or end, which is not a meat product.

Commercial invoice.

Bill of lading

Certification of Origin for customs and tariff purposes. The CAFTA-DR proposed certificate of origin that the Government of Guatemala meets customs requirements so that preferential tariffs can be applied.

Re-Export Certificate if the product is re-exported from the country, but please be aware that it still requires the original sanitary or phytosanitary certificate.
The free sales certificate can include a list of products to be registered if all the products on the list are registered simultaneously.
For example, if twenty products are to be registered at the same time, Food Control allows one original certificate and nineteen copies to be provided with the rest of the products since one complete file is kept per registered product.
For more information, please contact us.
Prohibited & Restricted Imports
All the countries around the world have some restrictions to imports some goods which Guatemala is the same.
Here we point to some items which are not allowed to be shipped to Guatemala:
Arms and Ammunition

Pharmaceuticals
Pseudoephedrine and any products containing pseudoephedrine are prohibited from importation or sale within Guatemala as of April 2009.
The Technical Directorate of Plant Health of MAGA, (Plant Health), regulates pesticides. Plant Health maintains a list of pesticides that are not allowed in Guatemala. This list is based on standards established by the Environmental Protection Agency (EPA), Codex Alimentarius, and the United Nations Food and Agriculture Organization (FAO), among others. All pesticides must be registered with Plant Health.
How to ship from China to Guatemala?
Step 1: Contact a freight forwarder.
Step 2: Get a shipping quote from China
Step 3: Connect freight forwarder with supplier, the forwarder will work on the shipment and keep you updated
Step 4: Get cargo insurance (optional)
Step 5: Arrange customs clearance
Contact us if you are interested in shipping from China to Guatemala. Whatever your cargo, we have the answer. Get a tailored shipping solution and quote from China to Guatemala.