Shipping to airports in South Africa
JIKE is your freight forwarder, so you can be confident that your cargo is in good hands with us. We guarantee that your goods will be delivered safely and securely to the Port in South Africa or to the airport in South Africa.

In recent years, China's economic and trade relations with African countries have developed rapidly. As the number one trading partner in Africa, China's economic and trade relations with South Africa have also maintained a rapid development, and both sides have maintained good cooperation in trade, investment and other aspects.
Guide to Shipping in South Arica
If you are a beginner in shipping, then our article will be useful for you, if you are a veteran in shipping you can also ask questions or consolidate your knowledge, this article will start from the main issues related to ports in South Africa, airports in South Africa, if you want to know more, please contact us and our experts will discuss with you.
Part 1.Customs system in South Africa
Businesses engaged in importing and exporting are required to register with the South African Revenue Service and obtain a customs number. Foreigners must appoint a local registered agent to carry out import and export activities on their behalf.
All imports need to be declared with a Uniform Administrative Document (UAD) and some other documents to be provided to Customs. Electronic customs clearance is available at most customs offices. Electronic customs clearance data needs to meet Customs classification requirements and be accompanied by a hard copy of the document. Importers are required to retain the relevant customs clearance documents for at least five years. In order to speed up clearance, Customs, in cooperation with ports, has also implemented electronic clearance for containerised goods in some areas.
In terms of inspection and quarantine of imported and exported goods, the South African Bureau of Standards is responsible for setting relevant safety, health and technical standards, certifying and testing relevant products.
South Africa encourages foreign investment by attracting foreign investment in areas such as mining and mineral processing, renewable energy and energy, automotive, infrastructure, oil and gas, ICT, transport hub projects such as airports/ports, transport infrastructure projects such as railways/roads, and agro-processing.
Customs clearance documents: bill of lading, bill of lading, invoice and certificate of origin CO, according to the customer's requirements.
Goods arriving in South Africa may only enter the country through a government-approved place of import.
Import declarations should be made by the importer or his agent within 7 days of the arrival of the goods (14 days for bulk goods in sea, air or rail transport and 28 days for goods in container stacks). Goods not declared or not declared within the specified period may be moved to a state warehouse for seizure.
The import of goods into South Africa is subject to import duties and taxes. Import duties and taxes are all calculated on the value of the goods, FOB (free on board).
South African duty rates basically range from 0% to 45%. Laptops, electric guitars and other electronic goods are exempt from duty.
South Africa's VAT rate is 15%.
South Africa's VAT rate is 15% South Africa does not have a starting point for customs duties, VAT and other taxes.
Part 2.Sea freight from China shipping to South Africa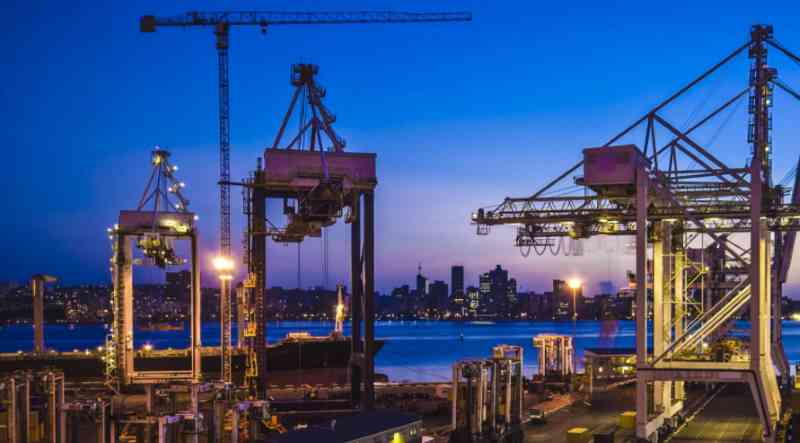 The basic ports for shipping in South Africa are: Durban, Cape Town and the Port of East London. Common inland points: Johannesburg, Gaborone, Harare, Lusaka.
Port of Durban, South Africa
Location: Eastern Indian Ocean coast of South Africa
Status: South Africa's largest commercial port
The Port of Durban is the largest commercial port in South Africa. The port is located in a natural harbour to the south-west of the city, with a mouth of just over 300 metres and a depth of 12.8 metres. The bay is divided into two large dikes, north and south, which divide the harbour into two parts. The export of minerals and agricultural products is dominant.
Port of Cape Town
Location: One of the oldest commercial ports in South Africa
Nature of Port: Bay Neck, Basic Port
The Port of Cape Town was founded in 1652 and is one of the oldest seaports in South Africa. The city of Cape Town is the legislative capital of South Africa and has the second largest population in the country. The city is the financial, commercial and trading centre of South Africa. It has a wide range of light and heavy industry sectors.
Port of East London
Location: One of the major South African ports
Nature of Port: Harbour
The Port of East London was founded in 1867 and is an important fishing centre in South Africa. The area in which the port is located is rich in diamonds. South Africa has the second largest diamond stockpile in the world and the port has direct rail access to the mines.
Port to port 45 days to about 50 days China to South Africa sea freight logistics freight, double clear to the door under normal circumstances need 55 working days. As for the freight costs completely depends on China to South Africa shipping logistics freight you out of China to South Africa shipping logistics freight is what items, personal items sensitive goods trade general cargo prices are different. The most favorable price of trade general cargo is about 3000-3400 yuan per cubic meter, and the price of international sea freight is always changing because of the frequent changes in oil prices.
Whenever you start any business and need to import a product, it is important to keep in mind the money and value of the product.
Cost means not only the value of the product, but also all the costs of delivering the goods to their market destination.
Part 3.Air freight from China shipping to South Africa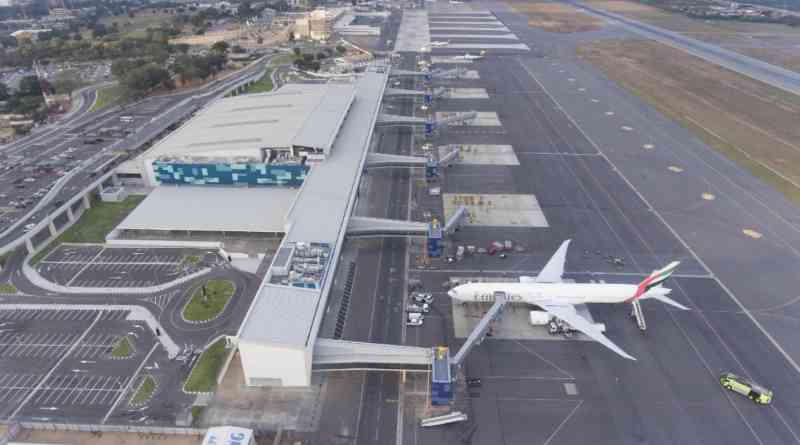 There are approximately 27 civil airports in South Africa, 11 of which are international airports. There is direct air access to a number of countries in Africa, Europe and Asia. The main international airports are as follows:
Johannesburg International Airport, South Africa
Full name: Johannesburg Oliver Reginald Tambo International Airport
City served: Johannesburg
Airport code: JNB
Location: The largest and busiest airport in Africa and one of the busiest airports in the world. Johannesburg is the capital of the Gauteng Province of the Republic of South Africa, the famous "City of Gold" and the economic, cultural and tourist centre of the Republic of South Africa.
Cape Town International Airport, South Africa
City served: Cape Town
Airport Code: CPT
Location: South Africa's second busiest airport Africa's top three airports
Cape Town International Airport is a civilian airport located in the city of Cape Town, South Africa, about 20 km from the city centre. It is the second busiest airport in South Africa and the third busiest airport in Africa, making it the main gateway airport in Africa. The airport operates domestic, regional and international passenger and cargo routes and serves over 20 airlines. It is the only airport in the Cape Town metropolitan area that offers scheduled passenger air services and it is also a hub base for South African airlines.
Prices for air freight from China to South Africa
airfreight freight (charged by the airline)
2、Fuel surcharge
3、Security check fee
4、Airport operation fee
5、Terminal charges
6、Air master bill fee (which is the fee for issuing bill of lading)
Transport logistics there are two kinds of air and sea freight, large goods can choose sea freight, the cost is also the cheapest, but the overall time limit takes about 25-35 days; air freight is also cheaper than the cost of international express, the time limit is about 8-12 days, is also relatively fast.
Part 4.China Express to South Africa
Packaging materials
The most common packing materials include Bubble Wrap, Wrapping Film and Packing tape, which China Express will provide for you if you don't have them around. Be sure to wrap each item in bubble wrap to prevent them from bumping into each other during transit. It is also important to fill in the remaining space around the box to prevent it from being shaken by bumps on the road. Particular care should be taken when packing all glass bottles, so that each bottle is wrapped in as much bubble wrap as possible.
Contact China Express and place an order
The price difference between South African courier companies is still very large, the most important thing to understand before placing an order is the price, South Africa to China this line, we use the most or South Africa China Express courier company, because the price will be much cheaper than the four major international courier companies. Take DHL, if it is to DHL to send express, sent to China minimum 0.5kg parcel is R653, while China Express sent to China's express 0.5kg as long as R360 (except during the epidemic), if it is a company or individual need to send long-term, China Express will provide a more favorable agreement price.
There is one more detail to note when placing your order: write the recipient's address and contact details accurately on the waybill, and make sure to include the name, quantity and price of the item(s) to be sent. The name of the item must be consistent with the actual item, because international parcels customs take the form of random checks, if the items filled in the customs declaration do not match the actual items, it is likely to return the parcel to the place of shipment or be subject to other more serious penalties. For example, in order to avoid tax, many people write luxury bags as milk powder, snacks and so on, and the result is very serious consequences after being detected by customs!
Express delivery time to South Africa
International Express: 3-5 working days
International Small Packet Surface Mail: 15-20 working days
EMS: 5-7 working days
Items prohibited or restricted for import by South African Customs (including but not limited to)
● Abortion drugs, equipment, etc.
● Used clothing to be resold
● Fly fishing paper
● Used shoes for resale
● Fruit
● Honey, royal jelly, components to save plus honey
● Lottery tickets and advertising
● Prison made goods
Part 5.FAQ with shipping from China to South African
FAQ
Q: How long does it take to ship my cargo from China shipping to South African?
A:Even though most companies do not give you an exact date for the arrival of your cargo, they do provide an approximate date.In most cases these dates are reliable. But again, this depends on the mode of shipment and the frequency with which the shipping company reaches its destination.
Q:My supplier has no right to export. Can you help me export the goods?
A: Yes, We can purchase an export licence, process the customs declaration and send the goods to you.