Relations between China and Uruguay
Relations were first established between the People's Republic of China and the Eastern Republic of Uruguay in 1988. The Chinese government defined the relationship as "friendship and cooperation" and upgraded the bilateral relationship to a strategic partnership in 2016.

China has an embassy in Montevideo. Uruguay has an embassy in Beijing and consulates general in Chongqing, Guangzhou and Shanghai.
Uruguay Customs Clearance Guide
Uruguay's tariff structure includes 19 rates, ranging from 0% to 35%. The World Trade Organization reports that Uruguay defines tariff rates, allowing 1,674 goods to enter at a 0% tariff rate and applying an average tariff of 11% to the remaining goods.
The products with tariff rates higher than 20% are as follows:
Sunflower oil, cardamom oil, soybean oil, margarine and other fixed vegetable fats and oils

mozzarella cheese, milk, cream, sugar cane or beet sugar

Fruits and nuts

Rubber-soled shoes and vehicles are used to transport passengers and cargo.
Most of these goods are on Uruguay's national CET exception list or are goods for which the CET has been temporarily modified.
What documents are required to transport from China to Uruguay?
The basic import document for Uruguay is the customs declaration for customs clearance.
The document has to be accompanied by a commercial invoice, a bill of lading, a packing slip and a certificate of origin. There are also guarantee documents proving the payment of additional duties on undervalued items (if applicable) and documents proving compliance with Uruguayan safety and performance regulations for the product (see Trade Standards section).
JIKEship NOTE
1) The commercial invoice must list the value of the goods, the HS tariff classification of the goods, and the country of origin of the goods.
2) The packing list must list the quantity and type of each item, the HS tariff classification of the goods, and the gross and net weight of the goods.
3) The bill of lading must list the name and address of the shipper and consignee, the port of loading and unloading, the description and quantity of the goods, and the date of shipment.
4) The certificate of origin must be issued by the chamber of commerce of the exporting country and must list the HS tariff classification of the goods, the country of origin of the goods, and the date of export.
What is prohibited in Uruguay?
The Uruguayan government prohibits the import of certain foods and pet foods that contain prohibited ingredients or come from areas that are banned by the World Health Organization.
Certain products such as paints containing excessive amounts of lead, organochlorine pesticides, potassium bromate for food, used cars, asbestos or products containing asbestos, certain pesticides-herbicides, etc. are completely banned.
In addition, non-automatic import licenses apply to certain products, such as motor vehicles, sugar, acetic acid, textiles, shoes, and structural steel. Importers should apply for a license before the product arrives in Uruguay to avoid demurrage charges at the point of entry. Import licenses are valid for 60 days after approval (90 days for motor vehicles).
How do ship goods from China to Uruguay?
For many years, the shipping industry from China to Uruguay has developed air, sea and express services. These services allow us to offer the most affordable shipping methods and protected space availability when shipping to Uruguay.
We use our expertise to handle your cargo so that you can build more substantial relationships with your Chinese suppliers and customers in Uruguay.
What are the advantages of shipping to Uruguay by air freight?
Air freight from China to Uruguay is beneficial in many ways.
First of all, it is the fastest way for shipping to Uruguay compared to road, rail or sea transport. Air freight maintains a tight schedule and even if your product misses a flight, it does not take long to arrive.
Second, air freight usually requires less packaging weight than other shipping methods. Therefore, you can save some money on additional packaging, storage and insurance costs.
Finally, airfreight reduces the need for local warehousing, so insurance costs are lower for airfreight.
Uruguay Airport
Carrasco International Airport
The airport is the main international airport of Uruguay and the largest in the country, located in the Carrasco district of Montevideo. It is considered to be one of the most efficient and traveler-friendly airports in Latin America.
How long does it take to ship by air from China to Uruguay?
Air freight usually takes 7 to 10 days to transport cargoes from China to Uruguay. Shipping dates may vary depending on the company and cost. In addition, it is advisable to spend extra time on customs and other formalities when shipping to Uruguay.
What is the cost of shipping to Uruguay by air freight?
The price may vary for different reasons.
First of all, the price depends on the number of products you want to ship. The higher the weight, the lower the price.
Secondly, the price also varies depending on the shipping time and insurance policy. For example, the charges of DHL, UPL, FedEx, TNT, etc. are different.
Sea freight to Uruguay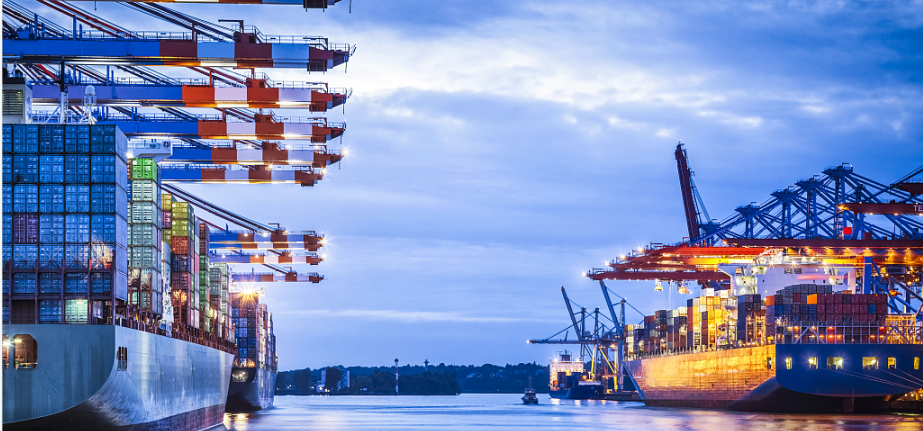 Shipping to Uruguay is a very interesting export option.
Every year, more than 90% of the world's cargo is shipped by sea, thanks in large part to its affordable transportation costs. Compared to other forms of shipping services, ocean freight is superior, especially when it comes to transporting bulk or large cargoes over long distances.
Another advantage of sea freight is that it accepts almost all types of cargo.
How long does it take to ship cargoes from China to Uruguay?
Using cargo ships, your goods will be shipping to Uruguay in 15 to 40 days.
The delivery time may vary between different companies. For example, some companies promise to deliver your goods in 15 days, while others promise to ship your goods from China to Uruguay in 30-40 days.
Main ports in Uruguay
Port name:Montevideo
Port code:UYMVD
IATA code:MVD
Country:Uruguay (UY)
Express delivery from China to Uruguay
This is the fastest option for shipping cargo to Uruguay. With express shipping, your cargo can reach its destination within 3-5 working days.
Various well-known carriers offer these services, such as UPS, TNT, FedEx and EMS. they all have an excellent reputation for reliability, so you can rest assured knowing that your items are arriving at their destination quickly.
What is the cheapest way to ship from China to Uruguay?
The cheapest way to ship from China to Uruguay is by sea. Sea freight may take longer than air freight, but it can carry a large amount of cargo, thus reducing shipping costs.
If you are satisfied with long-term delivery, sea freight is the best option for you to ship your goods from China to Uruguay. Delivery time depends on where you want to pick up your goods, and it usually takes 30-40 days to ship goods from China to Uruguay. However, transit times are decreasing, as ocean freight is also starting to deliver goods faster than before.
JIKEship NOTE
Courier service is expensive, but you will receive your goods in a short time. The courier service is best suited to ship goods weighing between 0.5 kg and 200 kg.
If the weight is higher (100kg to 1000kg), air service is preferable.
For bulk products, sea freight is the best way. It will cost less but take more time.
If there are any questions, please contact us and we will be able to assess the feasibility of your proposed cargo.