According to the GDP report, the Chilean economy is the fifth in importance in South America, in which dynamics and strength must be emphasized.

Chile has signed a large number of trade agreements with third countries, which makes it's economy one of the most open to free trade.

If you are planning to be shipping to Chile, we will provide you with the best logistics services from China to Chile.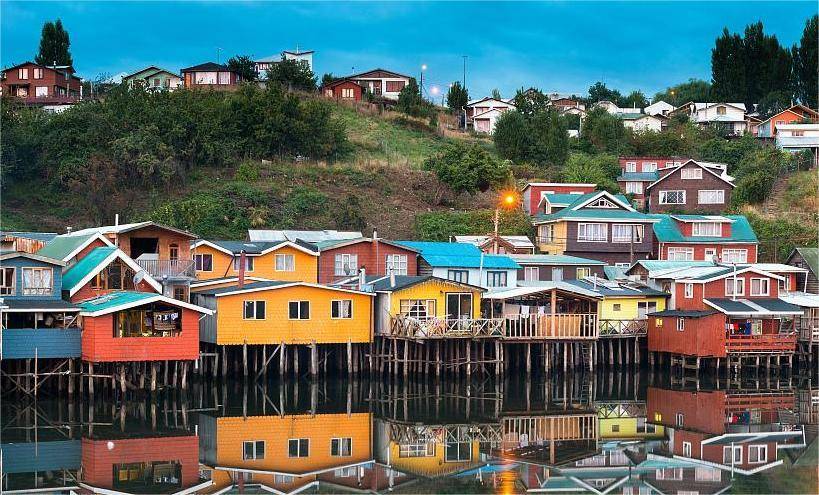 Airfreight solutions for shipping to Chile
The biggest advantage of air freight is its speed, with cargo arriving in Chile in about 3-7 days. This is ideal for high-value items, as they take less time in transit.
Please note that speed comes at a price and air freight can be costly.
For shipments weighing less than 100 kg and not exceeding 1.5 to 2 cubic meters in volume - or, when you just need to deliver your goods quickly, air freight is a cost-effective option, and the main benefit of air freight is exactly that.
As a Chile freight forwarder in China, JIKEship has built a large network of carriers specializing in air cargo transportation, offering daily and weekly flights from major airports in China to Chile.
Our transportation solutions include airport to airport, door to door, airport to door, and door to airport services, and more.
This may vary in times when there is a high volume of goods moving due to higher demand in the market. JIKEship can bring expertise to your logistical needs in this respect.
Freight Rates from China to Chile
The weight charged for airfreight is also calculated by actual weight or volume, similar to express delivery. However, air freight has its formula to calculate its dimensional weight,
which is: Length (cm) x Width (cm) x Height (cm)/6000.
Shipping to Chile by sea and container
Sea freight is the most common way of shipping to Chile, mainly due to its versatility and reliability. All things can be shipped by sea, including very large and heavy items (e.g. cars).
The estimated transit time for shipping to Chile with containers from port to port is 20 to 30 days. The number of days will vary depending on the required service route and sailing schedule.
JIKEship sea freight service can transport your cargo to Chile. Thanks to our large network, we are able to ship from various ports of departure in China.
These ports include Shanghai, Shenzhen, Ningbo, Qingdao, Guangzhou, Tianjin, Dalian, Xiamen, and Hong Kong.
Types of containers for shipping to Chile
When shipping by sea, importers have two types of options, FCL or LCL.
In terms of size, there are three types of cubic containers: 20-foot, 40-foot, and 40-foot high.
Please note that a standard 40-foot container can hold 22 standard pallets and a 20-foot container can hold 10 pallets.
JIKEship NOTE
20'GP = 20'DV = 20FT = 20′ = 20 feet ( for general purpose to Chile). This is for bulky, large goods. For instance, rocks and minerals or heavy machinery.
40'GP = 40'DV = 40FT = 40′ = 40 feet (for general purpose from China). This is suitable for large volume types rather than ultra-heavy cargo. Therefore, the container is suitable for furniture, tires, consumer goods, and other goods.
40'HC = 40'HQ = 40 feet high cube for shipping from china to Chile
For the irregular goods that won't fit into regular containers, there are some special options available such as Open Top Containers, Reefer Containers, Flat-Rack Containers, Tank Containers, etc.
FCL Ocean Freight
An FCL, or a full load of containers, means that your cargo is fill a whole crate, either 20 feet wide or 40 feet wide. If you're transporting a large volume, FCL shipping will save you both time and money.
The other advantage of a Full container load is that your shipments are kept separate from other importers. It's also faster than LCL shipping because there is no need to consolidate or deconsolidate your goods from others.
But what you need to know is that FCL charges are done at a flat rate, whether your container is full or not.
LCL Ocean Freight
LCL (Less than a Container Load) is the service use if you do not have adequate cargo to fill a complete sea freight container from China to Chile.
By sharing space with other consumers that are also shipping to the same destination as Chile, you will be able to store money while still having clarity and control over your cargo from China to Chile.
This also means that your delivery time may be a little longer due to the packing and unpacking process.
Ocean freight ports in Chile
Seaports have a very active role in the development of Chile's trade business. Up to 88% of the Chilean exports are made through seaports.
In the north of Chile, the seaports are mainly used for the transport of minerals; In the central region for the transport of agricultural products and containers; In the Southern area for wood-based goods, while in the Austral area are mainly used for transport.
Here are some of the major port in Chile below:
The Port of San Antonio is the main seaport of Chile, surpassing Valparaiso, and one of the most important ports in the South Pacific area. The main goods transported through this port are corn, wheat, wine, apples, copper, and grapes, among others.
The Port of Valparaiso is the main container and passenger port of Chile and one of the most active ports on the Pacific coast of South America. The main cargoes transported at the port are fruits, cooperatives, foodstuffs, agricultural and industrial products, chemical and mining products, vehicles, cellulose and paper.
The port of Antofagasta is located in the north of Chile, 1361 km from Santiago, and is connected to Argentina by road and train. Since it is located in the main mining area of Chile, its main function is to transport all products related to the mining industry.
Other ports towards you can make your maritime shipping to Chile are Arica, Iquique, Punta Arenas, or Mejillones.
Express delivery from China to Chile
With express shipping, your items can arrive at their destination within 3-5 business days.
Various well-known carriers offer these services, like UPS, TNT, FedEx, and EMS. They all have a good reputation for reliability, so you can rest easy knowing that your items are quickly making their way to their destination.
Considerations For DHL---Shipping footwear
1)The original commercial invoice should be attached with the cargoes, and all product information should be declared truthfully and the value should be correctly declared.
It is recommended to provide a certificate of value with the cargoes to rule out the suspicion of low declaration, so that the local customs can review, estimate the price and then customs clearance.
Note that in the case of counterfeit cargoes, false declarations and under-reporting, the shipment will not be cleared and will be seized by customs, in addition, fines and long-term confiscation may be incurred.
Shoe / Sneaker samples must be shipped for one foot only and the shoe sample must be perforated.
Freight Storage And Warehousing
We offer warehousing services in China, which means that if you consolidate many packages at once, we will be able to use our warehouse facilities to help store and consolidate them in a timeframe that makes sense for you.
Import Customs Procedures In Chile
Chile is a very open market. All natural persons or legal entities are authorised to carry out import transactions.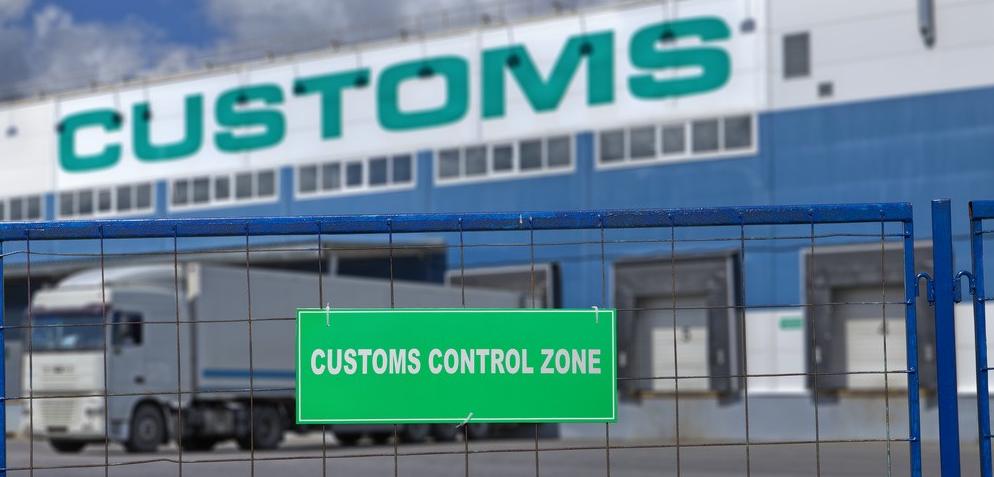 Customs Duties and Taxes on Imports
Customs threshold (from which tariffs are required) is duty and VAT on products valued up to USD 30.
Customs duties are calculated ad valorem on the CIF value. Since the 1st January of 2003, the general tariff rate has been 6% on most products, one of the lowest in Latin America.
However, Chilean customs reserve the right to apply some minimum prices for the valuation of imports (it can be the case concerning certain agricultural products such as wheat, edible oils, and sugar, for instance).
Alcoholic beverages, certain non-alcoholic beverages (with high levels of sugar, hypertonic beverages), tobacco, and certain luxury goods (such as jewels, certain cars, etc.) are subject to an additional sales tax ranging from 10% to 50%.
such as:

Cigarettes (61%)

Cigars (51%)

Processed tobacco (57.9%).
Imports are also subject to VAT at a rate of 19%.
What documents are needed to ship from China to Chile?
The commercial forms used by local importers and exporters are a commercial invoice, a certificate of origin, a bill of lading, a packing list and freight insurance.
Most agricultural products require special permits, certificates and approval documents, such as sanitary and phytosanitary certificates, and in exceptional cases, industrial products.
NOTE: Depending on the nature of the product, these certificates can be obtained at the USDA Food Safety Inspection Service (FSIS), USDA Animal and Plant Health Inspection Service (APHIS), USDA Agricultural Marketing Service (AMS), and the National Oceanic and Atmospheric Administration (NOAA).
JIKEship NOTE
1)The commercial invoice must list the value of the cargoes, the HS tariff classification of the cargoes, and the country of origin of the cargoes.
2)The packing list must list the quantity and type of each item, the HS tariff classification of the cargoes, and the gross and net weights of the shipment.
3)The bill of lading must list the name and address of the shipper and consignee, the port of loading and discharge, the description and quantity of the cargoes, and the date of the shipment.
4)The certificate of origin must be issued by the chamber of commerce of the exporting country and must list the HS tariff classification of the goods, the country of origin of the goods and the date of export.
5)Certificate of insurance --- Number of required copies will be stipulated insurance.
Labeling/Marking Requirements
| | Energy:Kcal/100 ml | Sodium : mg/100 ml | Total sugar: q/100 ml | Saturated fat: q/ 100 ml |
| --- | --- | --- | --- | --- |
| Limits on solid foods. Values greater than or equal to: | 275 | 400 | 10 | 4 |
| Limits on liquid foods. Values greater than or equal to: | 70 | 100 | 5 | 3 |
1)Food products that exceed the defined limits are required to be labelled with black stop signs with the words "High in salt, sugar, energy or saturated fat," according to its nutritional composition.
One stop sign must be used for each critical nutrient that exceeds the specified limit. Therefore, in some products, as many as four stop signs may be required for a single product.
2)Hay and straw may be used only for packing bottles, glassware, crystal, china, porcelain and earthenware. If used, it must be disinfected and covered by a phytosanitary certificate issued by the consulate.

3)Goods packed in sacks or bags must not exceed 80 kilograms in weight.

4)Packaged goods must be marked to show the quality, purity or mixture, and the net weight or measurement of the contents.

5)All items ordinarily used or consumed by the public must show the country of origin.

6)A commercial invoice and a bill of lading. Any discrepancy exceeding 0.5% will be subject to a penalty. The outer container must be stenciled in Spanish and in black lettering not less than 50 mm in height. The markings must show the destination, the total weight in kilograms, the markings, and the numbers.
Remember, if you have doubts about whether your package is safe or legal to ship, then be sure to consult our expert staff.