El Salvador is a small nation in Central America and is the smallest and most densely populated country in Central America. It is known for its Pacific Ocean beaches, surf breaks, and mountain landscapes.
If you happen to need to ship goods to El Salvador, read on for our comprehensive guide to shipping to Salvador, which you will find useful. The following covers shipping methods, transit times, customs clearance, and the best shipping methods that can help you with your China-El Salvador shipping.
Now, before you prepare to export your goods from China to El Salvador, it is important to consider the following factors.

Customs regulations of both countries
Each country's import and export policies and restrictions
Shipping documents
The appropriate mode of transport for the goods being shipped
Appropriate transport routes to be used for the chosen mode of transport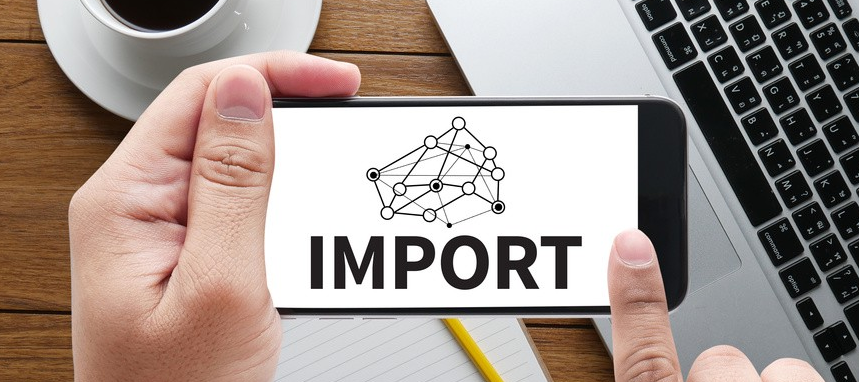 Step 1: Check El Salvador Customs Regulations
It is safe to assume that you may encounter problems when your goods arrive at the Salvadoran border before being shipped from China to El Salvador.
Make sure you understand the current regulations and restrictions on shipping to Salvador. You do need experts to help you with customs declaration documentation, clarify case-by-case requirements and provide critical visibility into the trade process to avoid costly delays. This is also a prerequisite to understanding what documents you need to have ready for your cargo to pass smoothly through customs.
Customs Duties and Taxes on Imports
In recent years, El Salvador has been positioning itself as a new and attractive destination for foreign investors to trade. Determined not to be left behind, this small Central American country has been quietly opening its doors to foreign trade. This has made a significant contribution to its emerging economy.
The import of goods and services in El Salvador is subject to the payment of various taxes, the first of which is the import duty (DAI in Spanish). The amount required varies depending on the goods imported (from 0% to 40%.) The breakdown of the DAI and the corresponding products is as follows.
Live animals (purebred breeders), grains or seeds for cultivation, fuel, some gases, some metals, vitamins, medicines, vaccines, dyes, inks, reagents, wood pulp, paper, wires, some tools, metalwork, motors, machinery, and industrial equipment, tractors, and boats.
Live animals (non-purebred), meats, fruits, vegetables, cereals, raw fats, oils, extracts and juices, vegetables, cement, lime (calcium oxide), ice cream, perfumes, cosmetics, candles, wax, adhesives, films for development, liquids for use in vehicles, plastic articles, rubber, tires, leather, wood, brushes, paper, accounting books, albums, calendars, and cards
Milk cream, beers, fermented beverages, tricycles, and quads.
Used and new vehicles, according to the type and characteristics of the engine.
Vehicles with engines over 2000 CC, cigarettes, alcohol, gin, boneless meat, dairy paste, snow vehicles, firearms, compressed air weapons, ammunition, and swords.
Rice, denatured alcohol, cheese, sugar, yogurt, and hams.
In addition to DAI, you should also consider some other taxes. A Value Added Tax (VAT) of 13% is added, in addition to a Free on Board (FOB) tax that totals 1.25% for cargoes from the Central American region and 1.5% if the cargoes are from outside the region.
How to calculate import duties and taxes?
Tariffs, duties, and taxes are something that all importers are familiar with. These government expenses are calculated using specific and regulated methods.
Step 1: Determine the tariff percentage rate for the goods you are shipping.
This rate varies by destination country/region. Rates can be found using HS codes or product descriptions.
Step 2: Calculate the tariff for the shipment.
Once you have obtained the rate, you can calculate the amount of duty for your shipment. Add up the value of the shipment, freight costs, insurance, and any additional costs, and multiply the total amount by the duty rate. The result is the amount of duty you will have to pay to customs on the shipment.
Total Duty Amount = (Value of Goods + Freight Cost + Cost of Insurance + Additional Costs) * Duty Rate
Want to know more? More information you can find in "How-are-import-duties-and-taxes-calculated".
What documents are required for shipments to El Salvador?
In most cases, El Salvador Customs does not require an import license and requires only a commercial invoice and a bill of lading.
The General Customs Administration has added a section to its website entitled "Tariff Online Query," where companies can find out about import tariffs, whether import permits are required if there are import restrictions for a product, and which specific government agency is responsible for permit issuance.
Please note that the following items require a license.
All imported fresh food, agricultural products, and live animals must have a health certificate from the Ministry of Agriculture and the Ministry of Public Health.

Grain must have an import license from the Ministry of Agriculture, while dairy products require an import license from the Ministry of Public Health.

Drugs, medical devices, medical equipment, natural, nutritional supplements, dental, cosmetics, and hygiene products require registration with the State Drug Administration.
Prohibited & Restricted Imports
Different companies have different rules, and of course different countries too have contraband.
Please make sure you check these contents before placing your order, as it is safer than sorry.
Some of the prohibited goods are weapons, acids, or other goods that could damage other packages.
Items such as controlled substances or tobacco are also restricted.
Remember, if you have questions about whether your package is safe or legal to ship, be sure to consult with one of our professionals.
Step 2: Choose a shipping method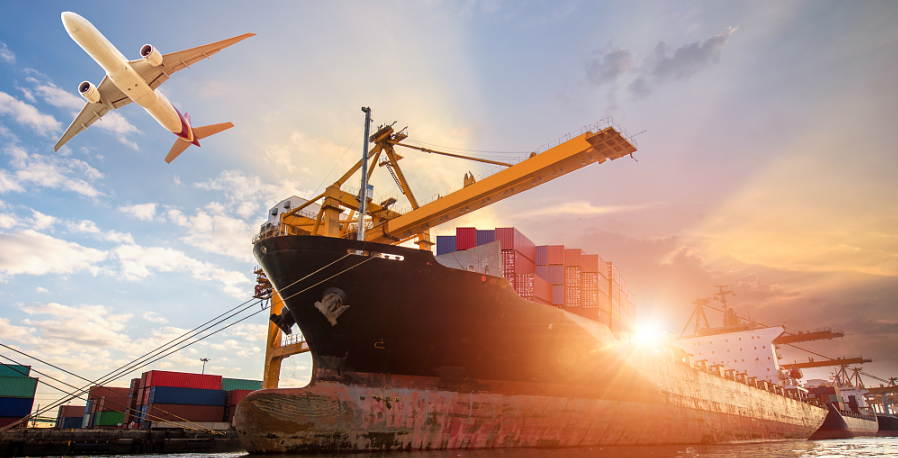 Our freight services from China to El Salvador
With our years of working as a freight forwarder from China to El Salvador, we not only have expertise in the best routes and methods of transporting cargo, but it also provides us with key relationships with carriers. This allows us to offer the cheapest way of shipping to Salvador and to ensure that space is available when transporting your cargo.
1)Container shipping to Salvador
Sea freight is the most common way of transportation, mainly because of its versatility and reliability. Everything can be shipped by sea, including very large and heavy goods (e.g. cars).
Our ocean shipping service to El Salvador covers all major Chinese ports: Shanghai, Shenzhen, Ningbo, Qingdao, Guangzhou, Tianjin, Dalian, Xiamen, Hong Kong, and Macau. We offer door-to-door, door-to-port, and port-to-port transportation services from China to El Salvador according to your specific needs.
You can choose between FCL (Full Container Load) or LCL (Less than Container Load) depending on your shipment requirements to El Salvador.
Full Container Load (FCL) shipping from China to El Salvador
FCL will be ideally suited for volumes exceeding six standard pallets. In this case, you can choose between a 20-foot or 40-foot container, depending on what the total volume of your cargo is.
If you are transporting a large amount of cargo and can fill the container, it makes sense to choose FCL (Full Container Load). Another advantage of full container loading is that your items are stored separately from other importers.
Less than a Container Load (LCL) shipping from China to El Salvador
If your goods are not fragile and need less space, you can send your products in a shared container (LCL), paying only the price of the necessary space. This means combining your goods with other shipments destined for the same destination. Your delivery may take longer due to the packing and unpacking process.
Ocean Freight Ports in El Salvador
Acajutla is the main port of El Salvador. The deep-water port of Acajutla handles El Salvador's large exports of coffee, sugar and balsam.
2) Air shipping to Salvador
Although most cargo is shipped by sea, air freight is the fastest way to ship cargo to El Salvador among all your shipping options.
The average transit time for air cargo from China to El Salvador is usually 3 to 7 days, depending on the chosen shipping route. This may vary when increased market demand results in large volumes of cargo being shipped.
However, be aware that speed comes with a price and air freight can be costly too.
For shipments weighing less than 100 kg and not exceeding 1.5 to 2 cubic meters in volume, air freight can be a cost-effective option - or when you just need to deliver a product quickly. The main benefit of airfreight is exactly that.
Air Cargo Charter from China to Salvador
Air cargo charters are the perfect solution when all other air cargo alternatives do not meet your desired schedule or space capacity needs. Cargo charters allow you to transport your goods from any point in China to El Salvador quickly and cost-effectively.
Some of the commodities we ship via charter include:
Regular commercial cargo
High-value commodities
Sensitive cargo, such as dangerous goods, fresh cargo or perishable cargo
Time-critical freight
Medical supply & humanitarian relief aid
Heavy load & oversized equipment
Car, Aircraft and ships spare parts
Salvador Airport
Formerly known as Dois de Julho International Airport, known by the trade name Salvador Bahia Airport, it is the airport serving Salvador, Brazil.
Best way to ship from China to Salvador
When shipping to Salvador, everyone wants to move their cargo quickly and safely at the lowest possible cost.
Every customer is different and has various requirements under different circumstances, plus the fast-changing freight market.
The best way to move your goods from China to El Salvador is to rely on the knowledge and insight of a reputable and experienced freight forwarder.
Be sure to send the following points to your freight forwarder and they will tailor the best shipping solution to your needs.
The type of cargoes and its value

How quickly you need your cargoes

Your cargo load (size, weight, quantity) or simply share the packing list

Supplier address (origin seaport/airport), delivery address(destination seaport/airport)

Your budget

Goods ready time
If you want to start your business journey, but aren't sure what to do next, then please send up a message.

We are happy to help you and teach you the fundamentals and the details when it comes to importing, as our success is directly related to yours.