Shipping To Argentina
Argentina is a large country in the southern half of South America
China is currently Argentina's second largest trading partner and one of the main destinations for Argentina's exports.
Argentina-China relations are bilateral relations between the Argentine Republic and the People's Republic of China.
Therefore, below we will point out some necessary information about shipping to Argentina.
1. Air Cargo Process from China to Argentina
In the last decades, the air transport industry has developed regularly and is considered a professional and fast way to transport products. The process of freight forwarding requires freight forwarding and air transportation to take many necessary steps.
Among them, no air freight from China to Argentina is done without these 4. Therefore, it is important to read these 4 steps before handing over your cargo to others, or you will probably choose the wrong company.
To assemble the goods for the customer, it is necessary to adjust the packing materials and the packing list, and the materials in the package must be an array. Once the goods are assembled, we can move on to the next step.
After the packing step, your cargo will be transported to the trucking area for transfer to the airport. Don't worry, your freight forwarder will choose the best truck for air freight to Argentina and do their best to deliver your goods safely. Just remember to get your shipping insurance.
This part is so necessary and important. The documents are prepared for you by the freight forwarder. These documents contain information about the shipment, payment, transit time, and other information that you should always keep. Remember, these documents serve as evidence for you. If there is a problem with the shipment, you can follow up on the received documents and review your cargo. Therefore, always ask for the documents after the shipment is delivered to the freight forwarder.
Your goods will be transported by air, and once they arrive at the destination airport, they will be delivered to a special warehouse. After going through some steps and checks, you will be able to pick up the cargo from the warehouse.
Argentina Airport
Your freight forwarder or sourcing agent in China will choose the best airport for you to reduce costs. But if you want to do these things yourself, you should know the airports in China.
Beijing – Chengdu – Guangzhou – Hong Kong – Shenzhen – Shanghai – Hangzhou – Xian – Xiamen – Ningbo
Among them, shanghai, Shenzhen and Beijing are the most used ports for air shipping from China to Aargentina.
However, you must also consider the airports in Argentina.
Buenos Aires – Cordoba – Buenos Aires – Mendoza – Comodoro Rivadavia – Zarate
The best airports to transport cargo from China to Argentina are Sarlat and Buenos Aires.
Air freight transit times
Compared to sea freight, air freight is very fast, and generally, it takes between three to five days for cargo to deliver from China to Argentina.
Depending on the chosen mode of transport and the final destination of the cargo in Argentina, it takes about four to seven days for the cargo to reach the port, and between 6 to 13 days for door-to-door service.
It should be noted that the season, location, and size of cargo play an important role in transportation time. Not only the time of transportation but also the price of transportation for several events like Chinese New Year and Golden Week increases dramatically.
Please see below a few samples of air shipping times:
Guangzhou to Buenos Aires — 7 ~ 9 days
Shenzhen to Cordoba — 5 ~ 7 days
Freight Rates from China to Argentina
The billing weight of air freight is also calculated by actual weight or volume, similar to express delivery. However, air freight has its formula to calculate its dimensional weight.
which is: Length (cm) x Width (cm) x Height (cm)/6000.
Airfreight can be a cost-effective option for shipments weighing less than 100 kgs, and not exceeding 1.5 to 2 cubic meters in volume – or, when you just need the products to be delivered quickly. The main benefit of airfreight is exactly that.
2. Sea freight from China to Argentina
It is the most popular mode of transportation when speeds are not the primary consideration and/or the volume of goods to be transported is too large to make air freight economical.
When using ocean freight, importers have two options available to them, FCL or LCL.
| 20 ft container | 40 ft container |
| --- | --- |
| | |
Ocean/Sea Freight FCL - Full Container
An FCL, or Full Load of Container, means that your shipment is filled to the brim with a full container, either 20 feet wide or 40 feet wide. If you are shipping large volumes, FCL shipping will save you time and money. FCL charges are made at a flat rate, whether your container is full or not.
Note: A standard 40-foot container can hold 22 standard pallets, and a 20-foot container can hold 10 pallets.
Ocean/Sea Freight LCL
LCL, or lower than a holder load, means that your product does not fill the entire compartment and will be dispatched alongside different boxes.
This option is more cost effective for lower volume products. Since only a portion of the container is used to transport your goods, you will end up paying only for the space you need. This solution allows you to rationalize your transport costs significantly.
How to choose FCL vs LCL ocean freight?
Your choice of FCL or LCL will depend on the volume you are shipping. You can choose FCL or LCL as you wish, but there is a basic rule you should follow.
If your cargo size is 1~8cbm, choose LCL
If 8~15cbm, choose FCL or LCL based on the practical situation
If over 15cbm, choose FCL without any hesitation
Freight Chinese ports
If you're picking your port, key aspects to consider include region, price and travel time.
Guangzhou – Shenzhen – Xiamen – Shanghai – Ningbo – Qingdao – Tianjin
Freight ports in Argentina
Buenos Aires – Zarate – Villa Constitucion – Ushuaia – Santa Cruz
Here are the best ports for shipping to Argentina.
Port Name: Zarate

Port code: ARZAE
Port Name: Buenos Aires

Port code: ARBUE
Freight Rates from China to Argentina
General ocean freight rates include basic rates and surcharges, but do not include customs clearance and port charges for both parties, duties, and taxes that may occur, and other miscellaneous charges.
Please note that all international cargoes are subject to destination charges:
Destination country customs related fee (i.e. Duty/Tax) Destination port/terminal handling fee (i.e. THC) Destination agent service fee (i.e. D/O)
3. Express delivery from China to Argentina
The advantages of the international express are obvious - fast delivery and very fast logistics timeliness. DHL, FedEx, and UPS can basically sign for arrival within 5 days, air freight takes more than 10 days, and sea freight takes more than a month.
Considerations For DHL
No abandonment cargoes service in Argentina.
If the weight of your goods exceeds 50 kg, you need to declare the import officially. Please note that if the declared value is more than 1000usd, you should officially declare the tax number of the import and provide the original invoice
Considerations For FEDEX
When FEDEX ships a shipment to Argentina, the recipient needs to find an agent for customs clearance.
The local customs duty is calculated based on the total amount of freight and customs declaration, which will generate high tariffs and cause the recipient to be unable to clear the customs. It should be noted that the local will return the shipment to Hong Kong after three months and the return freight and local customs duties and miscellaneous customs fees may be paid by the consignee.
Goods (except documents) sent to Argentina require to indicate the tax number (CUIT/CUIL number) on the invoice. If there is no tax number, the cargoes will be cleared by the recipient after import, but the individual who needs to provide and indicate the self-clearing person Information, such as: (name, contact number...) and other information. Please note that if none of the above information is specified, FEDEX will reject the shipment for export.
4. Customs clearance(Rules & Regulations)
The rules and regulations for transport to Argentina are as follows.
All shipments must be declared to Argentine Customs upon arrival in the country. The declaration must include a detailed description of the contents of the goods, as well as the value of the goods. All shipments must be accompanied by an invoice and must be sent through an authorized shipping company.
Argentine Customs may inspect all shipments upon arrival. Note that all shipments must be cleared within 30 days of arrival. Argentine Customs may impose duties and taxes on the goods, which must be paid by the importer prior to the release of the goods.
What documents are required to ship from China to Argentina?
Customs clearance of goods is the process of passing goods through customs when importing or exporting. This can be a complicated process, especially when shipping to Argentina.
There are many things to consider, such as the type of goods to be imported, their value, and whether they require an import license. This process can be further complicated by delays at the port or problems with documentation.
In Argentina, documents for customs clearance must include a commercial invoice, a packing list, a bill of lading, and a certificate of origin. When transporting between countries that are not part of a trade-free zone, a customs declaration should also be attached.
JIKEship NOTE
1)The commercial invoice must list the value of the cargoes, the HS tariff classification of the cargoes, and the country of origin of the cargoes.
2)The packing list must list the quantity and type of each item, the HS tariff classification of the cargoes, and the gross and net weights of the shipment.
3)The bill of lading the name and address of the shipper and consignee, the port of loading and discharge, the description and quantity of the goods, and the date of shipment.
4)The certificate of origin must be issued by the chamber of commerce of the exporting country and must list the HS tariff classification of the goods, the country of origin of the goods, and the date of export.
Documents required for shipping by sea
The following documents are required for all ocean shipments, regardless of value:
Commercial invoice (original and three copies)
Bill of lading (at least one copy for customs purposes)
Packing list (generally not required for bulk items or articles that are identical in type, characteristics, composition, weight, etc.)
Insurance certificate (if insurance is taken out by the exporter)
Documents required for air transport
These documents are always required for air cargo shipments, regardless of value:
Commercial invoice (original and three copies)
Air waybill (depending on the requirements of the importer and the airline used)
Packing list
Note: Freight forwarder or agent costs cannot be shown on the air waybill, these costs must be paid in advance.
Labeling/Marking Requirements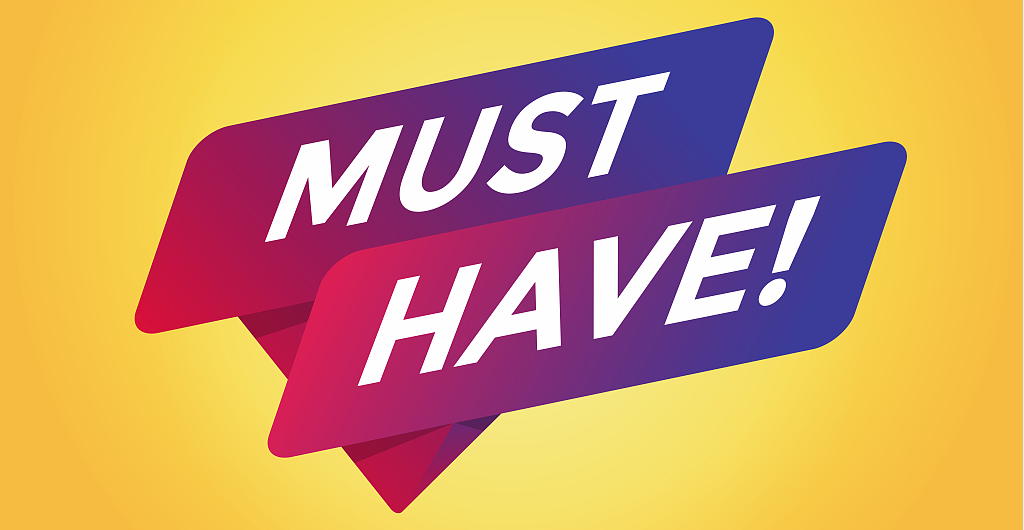 Outlines different labeling and marking requirements, including any restrictive advertising or labeling practices.
Labeling requirements include safety information (also includes child safety information), voltage, and fire safety.
NOTE: Labeling RequirementsIn accordance with Argentine law, products prohibited for a certain public must mention this ban (not to be sold to minors, etc.). Such as, the bottle of alcohol must be marked: sale prohibited to minors.
Labeling requirements for canned and bottled foods include all ingredients and their quantities, manufacturer/importer identification, and manufacturing/shelf life.
Pharmaceutical products must be labeled with the name of the responsible technical director of the pharmaceutical laboratory and the ingredients by weight/volume.
Country of origin marking - "Made In", which is mandatory and controlled by customs. The country of origin is considered to be the country where the product started from.
Prohibited & Restricted Items
In Argentina, there are a variety of items that are prohibited from being imported into the country. These items include weapons and ammunition, drugs, toxic and dangerous materials, pornography, and endangered animals. The importation of these items is strictly prohibited and may result in heavy fines and imprisonment.
The Argentine government has banned the importation of the following products:
Medical products containing nimesulide as an active ingredient.
Incandescent light bulbs for residential use under HS code 8539.22.00, except for power equal to or less than 25 watts and voltage equal to or less than 50 volts.
Certainly used machinery, equipment, instruments, devices, and parts thereof.
Pharmaceuticals and food products containing Olaquindox.
Paints, varnishes, and varnishes contain more than 0.06 grams of lead per 100 grams of non-volatile substances.
Used automobiles.
Used motorcycles and velocipedes.
Toys and childcare products that contain a high concentration of phthalates.
Used clothing and accessories.
Telephone terminals that operate in a band between 1880 Mghz-1900 Mghz.
Used and recapped tires.
Raw cotton, not carded or combed, harsh or rough.
All types of dangerous residues.
Certain dangerous substances.
How Import Duties and Tariffs are Calculated?
Tariffs, duties, and taxes are something that all importers are familiar with. These government fees are calculated using a specific and regulated methodology.
When importing from China to Argentina, you will be required to pay customs duties and GST before your product is posted to that country. These fees can be significant. Investigating your costs early can prevent you from being caught by surprise.
Step 1: Determine the percentage duty rate for the items you are transporting.
This rate varies depending on the destination country. To find the duty rate, visit the Argentine Customs and Border Protection website's trade tariff page. Duty rates can be found by using an HS code or product description.
Step 2: Calculate the duty on your goods.
Once you have the duty rate, you can calculate the amount of duty on your goods. Add together the value of the goods, shipping costs, insurance, and any additional costs, and multiply the total by the duty rate. The result is the amount of duty you will need to pay to customs for your goods.
Total Duty Amount = (Value of Goods + Freight Cost + Cost of Insurance + Additional Costs) * Duty Rate
Want to learn more? More information can be found in "How are import duties and taxes calculated?".
5. Freight FAQs between China and Argentina
How long does it take to ship a container to Argentina?
It depends on the form of transport you use. Delivery by express may take less than 1-4 days - but express may be the most expensive option and is not reasonable for bulk shipments. Air cargo transportation may take about 6-12 days. Sea freight loading takes 22-26 days, but if you can wait, this is the most accessible.
What is the cheapest solution for shipping from China?
Shipping FCL containers by sea is by far the cheapest way to ship products from China. The more you ship, the less you pay, which means importers buying bulk goods from their suppliers can enjoy much better freight rates than their smaller competitors - who are often torn between consolidation shipping and air freight.
Should I get insurance for shipping to Argentina from China?
When weighing the cost of shipping, don't forget to insure yourself against damage or loss of product. This can usually be accomplished through your shipper or third-party insurance agent, and insurance costs between 0.3% and 0.5% of your commercial invoice price, which is the amount you pay for the shipment.