The China-Pakistan Economic Corridor (CPEC), initiated in 2013 by Chinese President Xi Jinping, has become a vital component of the "Belt and Road Initiative," fostering economic cooperation and regional connectivity between China and Pakistan. China and Pakistan jointly decided to build the China-Pakistan Economic Corridor to further strengthen bilateral ties and promote regional economic development.
This article aims to delve into the important subject of importing from China to Pakistan. The focus will be on transportation methods, costs, timelines, major routes, and customs procedures for goods imported from China to Pakistan. A new trade route is emerging on the map of Asia – the trade corridor for transporting goods from China to Pakistan, which is becoming a significant bridge connecting East and West trade.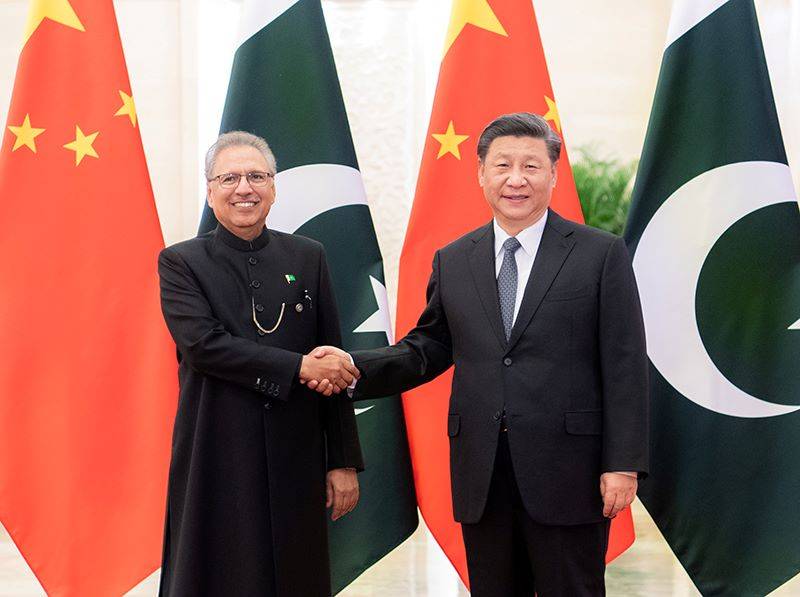 Shipping Agent China to Pakistan
With over 10 years of transportation experience, JIKE Logistics is a reliable shipping agent China to Pakistan.
Pakistan, situated in South Asia, is a multi-ethnic Islamic nation with certain restrictions. JIKE Logistics is the freight agent for importing from China to Pakistan, providing land transport, air transport, sea freight, and express delivery to Pakistan. Our advantage lies in handling customs clearance in Pakistan, even if you don't have an import license. You can receive the goods at home without any hassle or the need to provide documents. Additionally, there are no hidden extra costs between China and Pakistan.
Click to get shipping rates from China to Pakistan
Importing from China to Pakistan
Currently, there are four main methods for importing goods from China to Pakistan: land transport, air transport, sea freight, and express delivery, with land transport being the primary choice. Regardless of your chosen logistics method, JIKE Logistics will provide all-in-one services, including customs clearance, DDP (Delivery Duty Paid), tail delivery and other cargo service to Pakistan.
Land Transport from China to Pakistan
The Karakoram Highway is the primary land route through which goods are transported from China to Pakistan, mainly reaching Islamabad and other regions.
How to Transport by Land from China to Pakistan?
The Karakoram Highway serves as the main land transport hub connecting China and Pakistan. From Khunjerab, the border entry point, it is 130 kilometers to Tashkurgan County, 420 kilometers to Kashgar, and 1890 kilometers to Urumqi. On the Pakistani side, after exiting Khunjerab, it is 125 kilometers to Sost, 270 kilometers to the capital of the northern region, Gilgit, and approximately 870 kilometers to the capital Islamabad.
Air Transport from China to Pakistan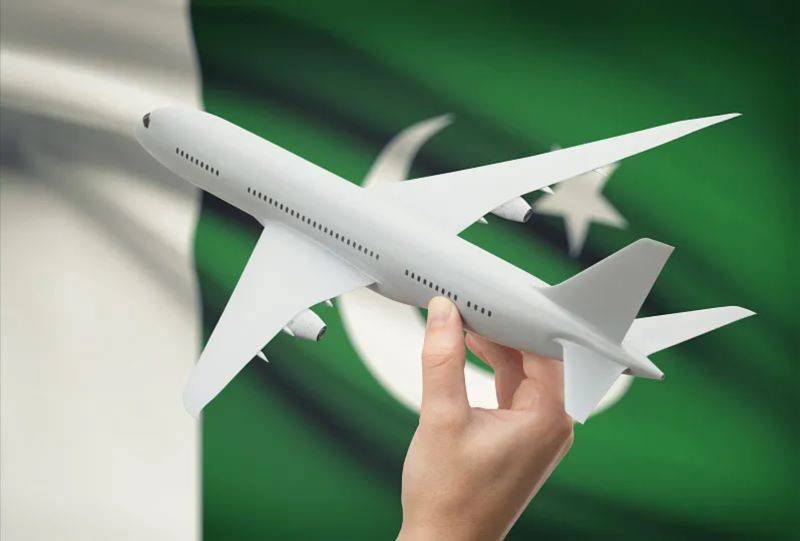 Air transport is the fastest but most expensive way to import goods from China to Pakistan. If you need to deliver goods to Pakistan quickly and speed is more important than cost, air freight is the ideal choice.
Air transport mainly relies on Pakistan's Allama Iqbal International Airport in Lahore. After arriving, customs clearance and sorting are conducted before delivery. The lead time is relatively quick, but the cost is higher.
Speed is the most significant advantage of air travel. Your goods can reach their destination within 1-2 days. This is an excellent solution for perishable items like food and natural cosmetics. It is also suitable for valuable items such as equipment or jewelry.
Freight Airports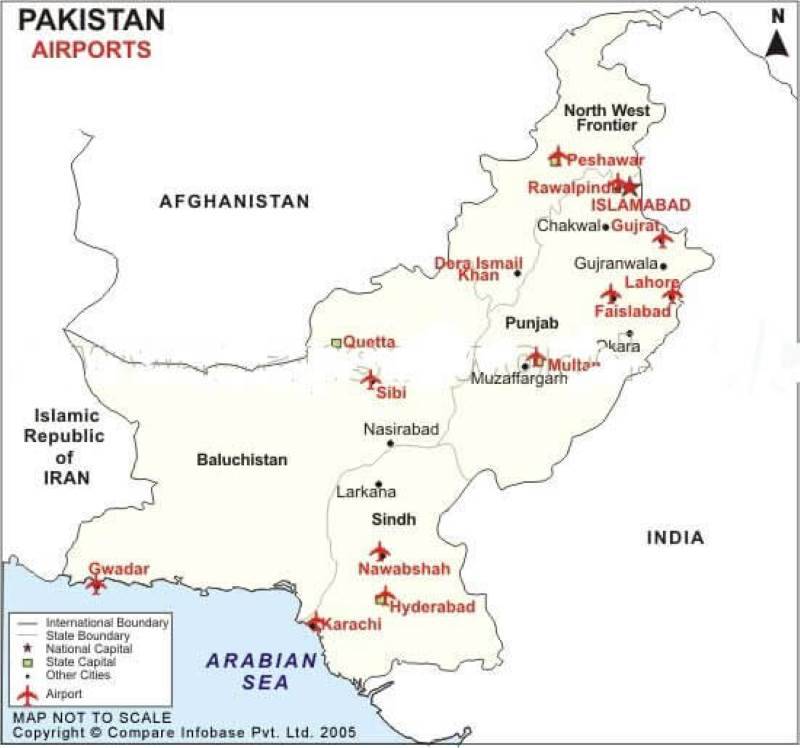 Islamabad International Airport
Karachi Jinnah International Airport
Lahore Allama Iqbal International Airport
Peshawar Bacha Khan International Airport
Rawalpindi Benazir Bhutto International Airport
Shipping from China to Pakistan by Sea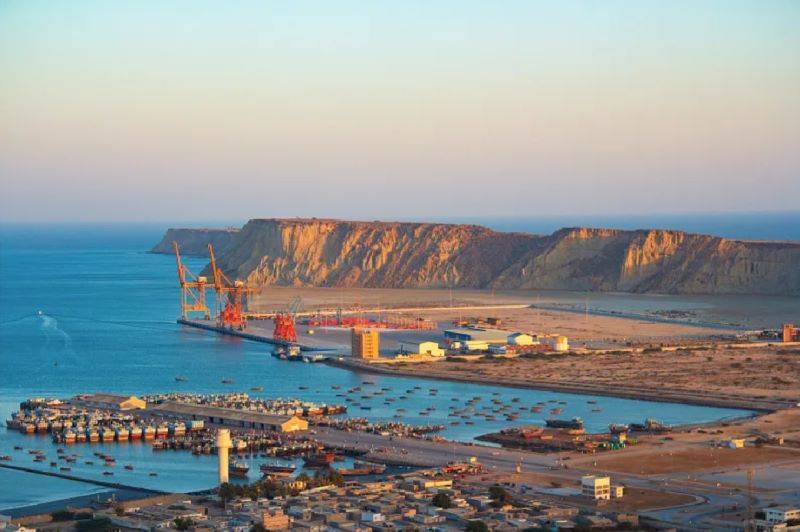 There is a high demand for sea freight, especially when importing from China to Pakistan, and the reason is simple: it is the most cost-effective solution, although slower. Sea freight is your option if you have a large quantity of relatively inexpensive goods. It comes with lower costs but takes longer to complete. When using sea freight container shipping, the freight charges are calculated based on the size of the container and the weight of the goods.
One of the main advantages of sea freight is its low cost. It is a straightforward and economical option for entrepreneurs looking to save money. Sea freight has fewer restrictions on weight and size, making it suitable for transporting large volumes of goods.
Payment can be made for a full container load, or you can pay only for the space your goods occupy. The first option is convenient for shipping bulk goods, while the second option is more suitable for small businesses.
Pakistan has two major ports, Karachi and Port Qasim, where most sea freight shipments are directly transported after domestic shipment and go through customs clearance before delivery. This method is suitable for large and heavy goods.
Sea Freight Timelines
The time for sea freight depends on several factors, including the sailing date, shipping time, and arrival time at the port, which may affect the overall transportation time.
Sailing Date After the shipping company receives the goods from the seller, they must wait for the scheduled departure date. The shipping schedules are typically divided into multiple slots, such as three-fourths open or seven-one open. For example, if the goods are delivered before Wednesday, the ship will depart on the following Thursday. It is recommended to provide all the required customs clearance documents before the cut-off date to ensure timely customs clearance and shipping.

Shipping Time Generally, sea transit times are relatively stable, taking about 15-20 days. However, adverse weather conditions can affect the shipping time. Choosing a faster vessel will reduce the sea transit time.

Arrival Time at the Port After sea transit, the goods will arrive at the corresponding port in Pakistan (major ports include Karachi Port, Port Qasim, and Gwadar Port). The arrival time at the port needs to be fixed. For instance, if the shipment has local cooperation and someone handles the goods, customs clearance and port arrival can be completed within 1-2 days, resulting in faster delivery.

Using an agent for customs clearance may slow down the process and affect the shipping time. Customs inspections, such as X-ray inspections (lasting about two days) or inspections at designated locations, can also impact the time it takes for customs clearance.

Last-Mile Delivery For sea freight, last-mile delivery can be done by truck or courier. Courier delivery is faster, taking 1-2 days to complete, while truck delivery is cheaper but takes longer.

In summary, the sea freight time to Pakistan is approximately 20-40 days. Although sea freight to Pakistan offers the lowest cost, it has the longest delivery time. Consider the nature of your goods and choose a suitable shipping method to maximize cost advantages. You can consult our online customer service for specific sea freight costs from China to Pakistan.
Ports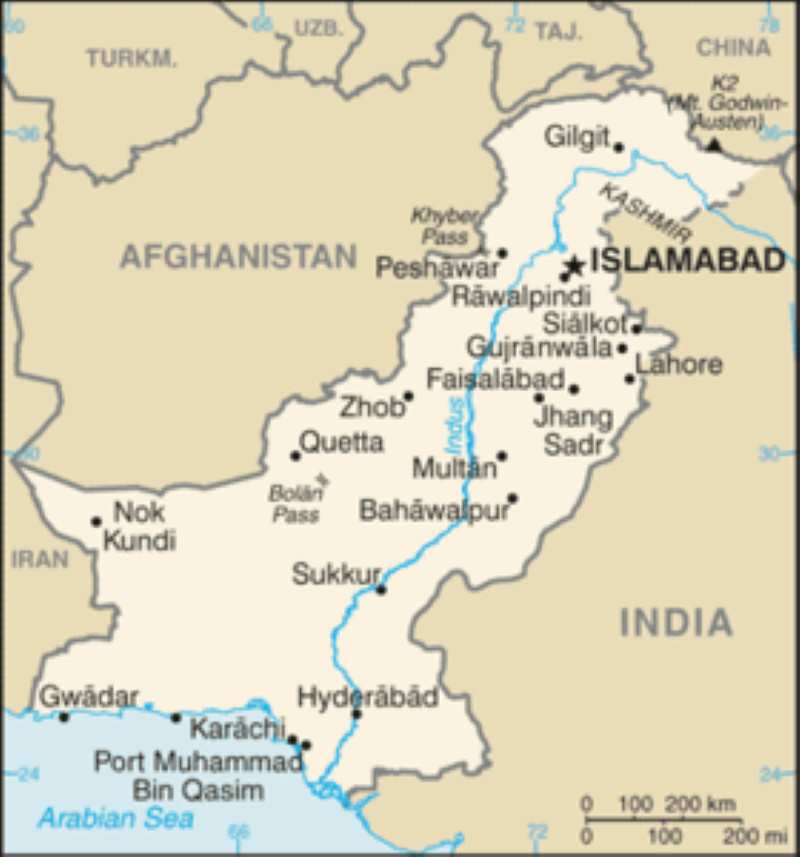 Karachi Port (Port of Karachi)
Port Qasim (Port of Bin Qasim)
Port of Gwadar (Gwadar Port)
Port of Bundal (Bundal Port)
Port of Muhammad bin Qasim (Gwadar Port)
Express Delivery from China to Pakistan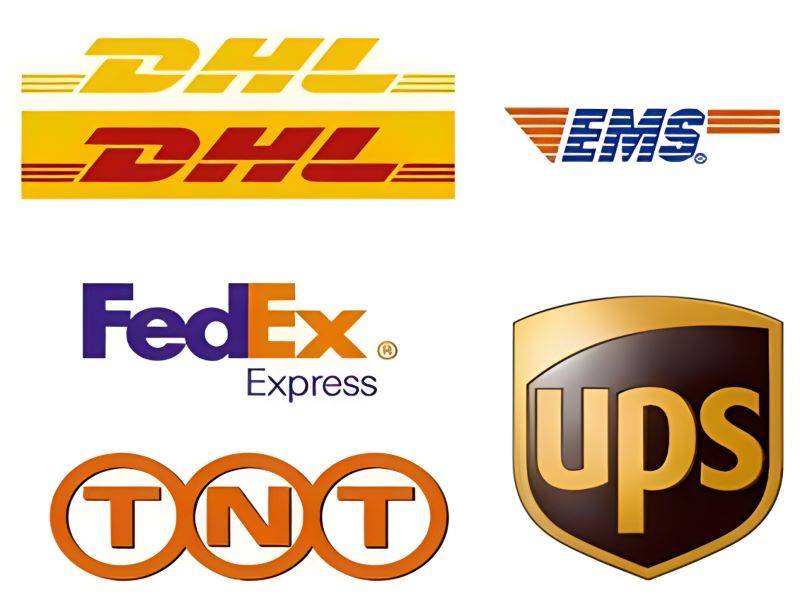 JIKE Logistics specializes in providing express to Pakistan international courier services, with a variety of high-quality transportation from China Express to Pakistan, with the industry's ultra-cheap service price, it can provide all kinds of customers with thoughtful and satisfactory cargo service to Pakistan. Mainly applicable to enterprises, individuals, cross-border e-commerce and so on.
Express Types
International Express: DHL, EMS, UPS, FedEx
International Mail: China Post Small Parcel, Hong Kong Post Small Parcel
Express Delivery Time to Pakistan
International Express: 3-5 working days for delivery
International Mail: 7-20 working days for delivery
Express Delivery Prices to Pakistan
| Shipping Method | Reference Cost | Reference Time |
| --- | --- | --- |
| DHL Small Parcel | $ 35.61 | 3-5 days |
| UPS Small Parcel | $ 34.72 | 3-5 days |
| FedEx Small Parcel | $ 25.64 | 2-5 days |
Note: International express delivery is faster but slightly more expensive, while international mail is cheaper but takes a little longer for delivery. (The prices provided by JIKE Logistics are 30%-60% off the official published prices of DHL, UPS, EMS, and FedEx).
How Many Days Does it Take to Export from China to the Philippines?
Air Freight: 3-5 days.
Sea Freight: 22-24 days.
Land Transport: 11-13 days.
Express Delivery: 5-14 days.

How to Import from China to Pakistan?
Importing goods to Pakistan involves following a series of procedures and regulations. Below are the general steps for importing from China to Pakistan:
Registration: First, you must register a company or become a legal business entity in Pakistan. This will allow you to engage in import and export activities in Pakistan.
Obtain an Import License: You may need specific import licenses depending on the type of goods. You can consult relevant government departments in Pakistan to confirm if any specific licenses are required.
Determine HS Code: Know the accurate customs code, known as the HS code, for the goods you wish to import. This is an international standard code used for classifying and identifying goods.
Find Suppliers: Contact suppliers in China and reach agreements to purchase the goods you want to import.
Sign Contracts: Sign purchase and sales contracts with the suppliers, ensuring they include detailed information about the goods, prices, quantities, payment terms, quality requirements, and delivery methods.
Arrange Transportation: Decide on the transportation method (sea freight, air freight, or land transport) for delivering your goods to Pakistan and collaborate with a logistics company to arrange the shipment.
Pay Customs Duties and Taxes: Ensure you understand the applicable customs duties and other taxes for imported goods in Pakistan and make the necessary payments during the import process.
Customs Declaration: Upon arrival at the Pakistan customs, you must submit the necessary documents and declarations to complete the import process.
Pay Customs Fees: You must pay various customs fees, including customs duties, value-added tax, and other applicable fees.
Receive the Goods: After completing the customs procedures, you can receive your goods and transport them from the port or airport to the destination.
Products Imported from China to Pakistan
The main products imported from China to Pakistan include crude oil and petroleum, machinery and transportation equipment, chemicals (plastics, pharmaceuticals, etc.), food, sports equipment, clothing, toys, and furniture.
Prohibited Products in Pakistan
Products violating Islamic laws.
Highly flammable and explosive products.
Products related to obscenity.
Products banned for export from the country.
Customs Clearance in Pakistan
When bringing goods into Pakistan from other countries, you must go through customs clearance to avoid legal and financial issues.
Submit Import Declaration: This document informs Pakistan customs authorities of the goods you bring in, where they are from, and their value.
Pay Customs Duties: Once you submit the import declaration, you must pay the customs duties. The amount you pay depends on the value and origin of the goods.
Goods Inspection: Customs authorities will physically inspect the goods to ensure they match the description in the import declaration and assess their value.
Issuance of Goods Declaration (GD): If everything is in order, customs authorities will issue a document called the Goods Declaration (GD), confirming that the goods can be released to you.
Goods Release: Once you have the Goods Declaration, you can take possession of your goods.
Post-Clearance Audit: Customs authorities may audit after the goods are released to ensure accurate import declarations and proper payment of duties.
Understanding these details will help you avoid problems and delays. Our experts will assist you in preparing and executing all necessary documents so you can handle any misunderstandings or difficulties.
Import Taxes and Duties in Pakistan
You are subject to customs duties or other taxes when importing products from China or any other country.
Customs Duty Rate
Average Duty Rate
Goods and Services Tax (GST)
0% to 100% Customs Duty
20.67%
ST=17%
Value Added Tax=ST*(CIF+Customs Duty+Other Taxes)
Some electronics are exempt
20.67%
ST=17%
Value Added Tax=ST*(CIF+Customs Duty+Other Taxes)
There are no import thresholds in Pakistan. The most critical thing you need to consider is the consumption tax. Consumption tax applies to specific types of products, such as alcohol and tobacco.
What is the Cheapest Shipping from China to Pakistan?
When looking for the cheapest shipping from China to Pakistan, consider sea freight, an economical and stable option. Sea freight is suitable for non-urgent shipments. If you need a faster delivery and have smaller shipments, consider air freight, although the cost might be higher. Land transport generally suits shorter distances between China and Pakistan, but consider factors like customs procedures. The final choice depends on the nature of your goods, urgency, and budget considerations. We recommended contacting JIKE Logistics for freight service solutions and quotes to Pakistan.
Required Documents for Importing from China to Pakistan
Packing List
Commercial Invoice
Bill of Lading
Import License
Certificate of Origin
Customs Import Declaration
Letter of Credit
Product Certificates
Product Registration
Insurance Certificate
Shipper's Import and Export Declaration
Conclusion
China-Pakistan economic and trade cooperation provides vast opportunities for importing from China to Pakistan. As a shipping agent China to Pakistan, we will do our best to provide air, sea, land and express cargo services to Pakistan to promote unimpeded trade between China and Pakistan. In the face of challenges, we are willing to cooperate with companies from both sides, promoting China-Pakistan economic and trade cooperation and mutual development. The future of economic cooperation between China and Pakistan holds great promise, and we will continue to work tirelessly to support this cause.
FAQs
FAQs
Q: Can you help me pick up goods from a factory in China?
A: Yes, please provide us with the accurate address and contact information.
Q: My supplier does not have export rights. Can you help me export the goods?
A: Yes. We can purchase an export license, handle customs clearance, and ship the goods to you. Alternatively, you can choose our DDP shipping service, and we will take care of everything while you wait for the package at home.