International Packing Service - Professional Crating Service
Packaging is not only the key and indispensable step of any transportation but also the guarantee of product quality. In order to select the best transportation conditions and for the safety of your goods, professional packing services are strongly recommended
Part 1.Packing material
Carton box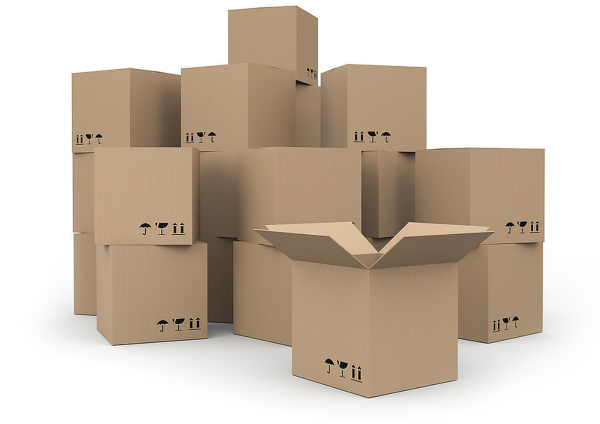 Carton box is the most basic and the most used packing material worldwide. The packing service we provide uses only the highest quality cartons to pack your goods and we have them in all different dimensions to suit all your objects.
Palletization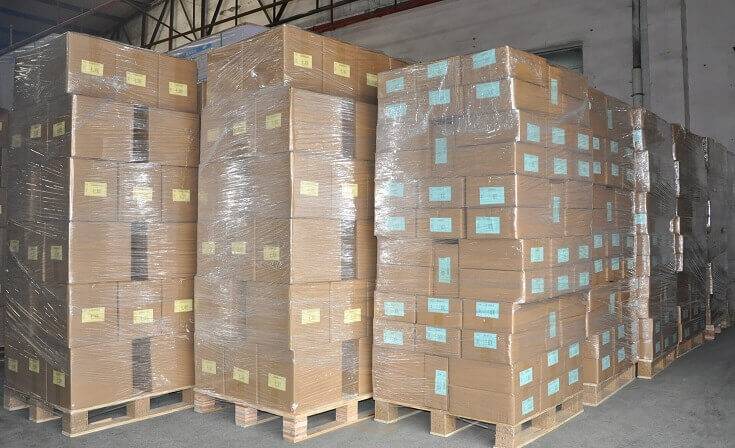 It is necessary to put the cartons on pallets, in order to protect them and ease their handling. If your supplier can't ensure this procedure, we can also do it. We have all types of pallets adapted to all kinds, sizes and weights of goods. Our moving teams are skilled in using pallet trucks, ensuring a smooth flow of your goods.
Wooden boxes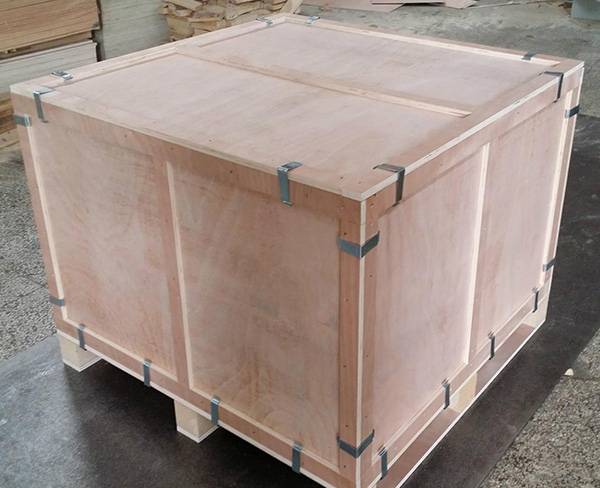 These materials are generally used for large furniture, machinery and other fragile items. Two techniques are exist, the wooden crate and the wooden case. When your object can be manipulated no matter where it is facing, wooden crate packaging is often chosen. Because wooden boxes are used for goods that require the direction of use.
Our team provides crating services, using only high-quality wooden crates, fulfilled with great polystyrene to protect your goods during transit.
Others: bubble wrap, tape, wrapping paper…
We are fully capable of providing tailor-made packaging for your shipments, no matter how large, fragile or heavy. You can trust us that this is a very important step in the import or export process.
Part 2.Value of packing service
① Appropriate packaging design is convenient to protect the product from damage and shortage.
No matter how the material quality of the product is, in its product and sales process, it may be damaged because of handling and storage and other intense activities, including deformation, cracking, pollution and other damage. Well-packaged products can make good use of the packaging to protect the product, stay intact, and have smooth circulation in the market.
② Packaging can beautify products and promote sales
The main purpose of a product is to satisfy consumers for sales. Some beautiful and novel designs and packaging on the appearance of the product can increase the visual effect of the product, attract consumers' eyes and arouse their strong desire to buy the product, so as to achieve the purpose of secondary sales.
③ The packaging design can convey product information The packaging of many products will print some words and pictures on the wrapping paper so that consumers can learn about the products simply. In this way, consumers can increase their trust and purchase the products more confidently when they understand the basic information.
*JIKEship can provide clients with custom packing service[packing service,crating services]
Part 3.Special packing requirements for some commodity/packing
① Heavy or valuable articles Such as piano, ceramics and arts and crafts should be packed in wooden cases.
② Wood-related packages
1)The United States, Canada, Australia, New Zealand and other countries have strict regulations on unprocessed logs or log packaging, which must be fumigated in the original exporting country and show the recognized fumigation inspection certificate before the importing country can accept the import of goods. Otherwise, the goods will be returned to the country of origin or fined.
2)According to the European regulations on the wooden packing of pine trees, the goods must be imported with the certificate by the quarantine bureau of the exporting country.
3)Processed wooden furniture does not need to do fumigation.
③Liquid cargo There must be a 5-10% gap inside the container, and the sealing must be flat tight; No leakage.
④ Powdery goods Ensure that the powder does not leak.
⑤ Delicate, brittle and fragile goods The gross weight of each piece better does not exceed 25kg. Multi-level packing, hanging packing, inverted packing and glassware packing can be adopted.
⑥ Articles commonly used in daily life Such as books, and all kinds of appliances, can be packed in strong cartons, and the moisture-proof treatment.
*JIKEship's packaging service is professional, and JIKEship's packers are professional, for special items will take special packaging treatment[packing service,crating services]
Part 4.Packing tips
① In a packing box, light and heavy items should be placed in a reasonable combination for easy handling.
② Gaps in the box should be enriched with filler, such as PE foam paper, pearl cotton, small clothes, etc., to prevent the items in the box in the process of handling and moving over each other, collision and damage.
③ It would be better to add a layer of waterproof protection (such as plastic bags, films, etc.)
Jike tips
As JIKEship's client, your shipment will be handled by trained professionals who will take special care of your goods and transport them safely from one place to another.
For your convenience, we have different available packaging materials and options for you to choose from. Packing is done in such a way as to prevent leakage and breakage. What's more, we would take factors like air pressure, temperature, altitude, and mode of transport into consideration, to avoid any complications. After your cargoes arrive at the JIKE warehouse, we can especially reinforce packing for you, so as to meet the international logistics and transportation standards.
In a nutshell, you can rest assured!
We will offer the best packing service and cater to all your needs.