Shipping To Paraguay
Relations between China and Paraguay
Paraguay-Taiwan relations also referred to as Sino-European relations, are diplomatic relations between the Republic of Paraguay and the Republic of China (Taiwan). The two national governments established diplomatic relations on July 8, 1957.
Paraguay pursues a one-China policy and is one of the countries in the world, and the only one in South America, that recognizes the Republic of China as the only legitimate government of "China". Paraguay has had an embassy in Chinese Taipei since 1999. Taiwan, China has an embassy in Asuncion and a consulate general in Ciudad del Este.
The two are opposed to each other. The Republic of China is also the second country in Asia (after Japan) to establish diplomatic relations with Paraguay. In the public media, the relationship between the two countries is described as a historic friendship.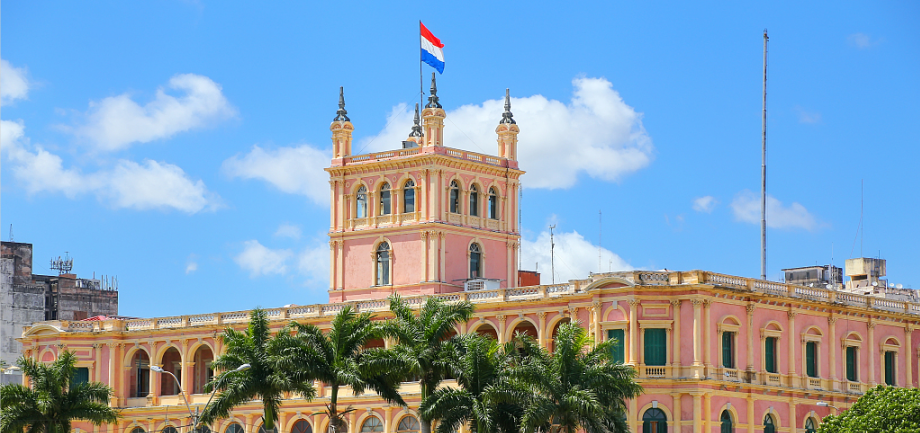 Paraguay Customs Clearance Guide
When shipping to Paraguay, you will need to pay the appropriate duties and taxes. As a founding member of Mercosur, Paraguay applies the Mercosur Common External Tariff (CET) at rates ranging from 1% to 35%, depending on the type of cargo. Only a few countries are subject to exceptions under this type of regime. Please consult our logistics experts to find out if this applies to transporting your goods.
According to Mercosur procedures, all shipments imported to Paraguay are subject to CET by the customs authorities. import duties and taxes are calculated based on the full value of the goods, including cost, insurance, and freight (CIF).
What documents do I need to prepare when shipping to Paraguay?
When importing goods into Paraguay, it is important to pay close attention to the documentation requirements and ensure that all necessary documents are filled out carefully to avoid delays or large fines when clearing the goods through customs.
This document must be accompanied by a commercial invoice, a bill of lading, a packing list and a certificate of origin. In addition, there is documentation that guarantees the payment of additional duties for undervalued cargo (if applicable), as well as documentation that proves compliance with Paraguayan product safety and performance regulations (see Trading Standards section).
JIKEship NOTE
1) The commercial invoice must list the value of the goods, the HS tariff classification of the shipment, and the country of origin of the goods.
2) The packing list must list the quantity and type of each item, the HS tariff classification of the cargo, and the gross and net weight of the cargo.
3) The bill of lading must list the name and address of the shipper and consignee, the port of loading and unloading, the description and quantity of the goods and the date of shipment.
4) The certificate of origin must be issued by the chamber of commerce of the exporting country and must list the HS tariff classification of the goods, the country of origin of the goods, and the date of export.
What is prohibited in Paraguay?
Before importing certain cargoes into Paraguay, you must determine if they are subject to domestic controls because it is safer than sorry.
Some of the prohibited shipments are items such as shipments of firearms, pharmaceuticals, and toys that resemble weapons or protected species. Also prohibited are old motor vehicles older than 10 years and soaps/detergents containing sodium tripolyphosphate.
Please don't try to break the rules. Remember, if you have questions about whether a package is safe or legal to ship, be sure to consult our professionals.
Shipping from China to Paraguay
Sea freight is the most common way of transporting goods to Paraguay, mainly because of its versatility and reliability. Any cargo can be transported by sea, including very large and heavy items (like cars).
As a third party logistics company, our sea freight service from China to Paraguay covers all major ports: Shanghai, Shenzhen, Ningbo, Qingdao, Guangzhou, Tianjin, Dalian, Xiamen, Hong Kong, and Macau. We offer door-to-door, door-to-port, and port-to-port shipping services from China to Paraguay for your specific needs.
You can choose Full Container Load (FCL) or Less than Container Load (LCL) according to the needs of your cargo to Paraguay.
FCL - Full Container Freight from China to Paraguay
FCL will be very applicable for volumes higher than six standard pallets. In this case, you can choose either a 20-foot or 40-foot container, depending on the total volume of the goods.
If you are transporting a large amount of cargo and can fill the container, then it makes sense to choose FCL (Full Container Load). another advantage of FCL is that your items are stored separately from other importers.
LCL - LCL freight from China to Paraguay
If your cargo is not fragile and needs less space, you can put your shipment in a shared container (LCL) and pay only the price of the necessary space. This means combining your goods with other shipments to the same destination. Due to the packing and unpacking process, your delivery time may be longer.
How long does it take to transport cargo to Paraguay?
Using cargo ships, you will transport your cargo from China to Paraguay in 15 to 40 days.
Delivery time may vary from each company. Some companies promise to deliver your cargo in 15 days, while others promise to ship your cargo from China to Paraguay in 30-40 days.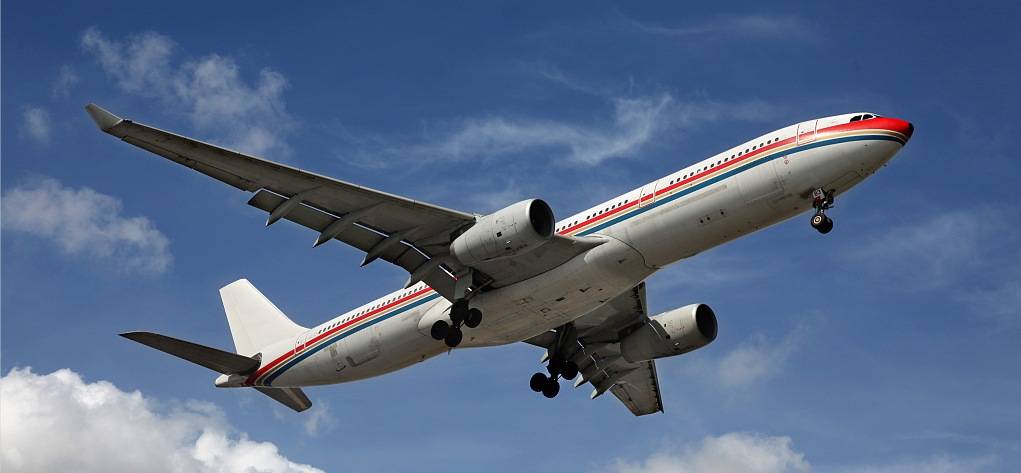 What are the benefits of airfreight from China to Paraguay?
Air cargo from China to Paraguay is advantageous in many ways.
First of all, air freight is the fastest way of shipping to Paraguay compared to road, rail, or sea freight, with typical transit times ranging from 3-10 days.
Secondly, airfreight maintains a tight schedule and even if your cargo misses a flight, it doesn't take long to be delivered.
Finally, airfreight typically requires less packaging weight than other modes of transportation, and also reduces the need for local warehousing. As a result, you can save some money on additional packaging, storage and insurance costs.
What is the cost of air freight from China to Paraguay?
Prices may vary for different reasons.
First of all, the price depends on the number of products you want to ship. The higher the weight, the lower the price.
Secondly, the cost also varies depending on the shipping time and insurance policy. For instance, the cost of DHL, UPL, FedEx, TNT, etc. is different.
Here are some points to note when shipping to Paraguay by air
If you are confirming an air shipment from China to Paraguay, you will need to provide your shipment details, shipment weight and shipment dimensions.

Air cargo must comply with all regulations from quality control to packaging. This packaging may vary depending on the contents and type of cargo you are moving.

For fragile items, be sure the outer packaging is labeled with a fragile label. Try not to carry any extraneous markings on the outside of the shipment other than the address label.
How long does it take to ship to Paraguay using express shipping?
The time also depends on the shipping forwarder you choose, how urgent you are and what your budget can afford.
However, the average times are as follows (for reference only):
DHL Express can expect to deliver your goods within 3 to 6 days.
UPS Express can expect to deliver your goods in 8 to 12 days and 3 to 5 days, depending on your urgency.
FedEx Express can expect to deliver your goods in 5 to 8 days.
China Post Express can expect to deliver your goods within 16 to 30 days.
The best way to ship from China to Paraguay
When shipping from China to Paraguay, everyone wants to ship their cargo quickly and safely at the lowest possible cost.
Every customer is different and has different requirements in a variety of situations, in addition to the ever-changing nature of the shipping market.
The best way with shipping to Paraguay is to rely on the knowledge and insight of a reputable and experienced shipping forwarder.
Be sure to send the following points to your freight forwarder and they will tailor the best shipping solution to your needs.
The type of cargo and its value

The speed at which you need the cargo

Cargo load size (dimensions, weight, quantity) or shared packing list only

Address of supplier (origin seaport/airport), delivery address (destination seaport/airport)

Your budget

Time of cargo readiness
If you are interested in shipping from China to Paraguay, please contact us. No matter what your shipment is, we have the answer. Get customized shipping solutions and quotes from China to Paraguay.