Shipping to Spain from China
The growing likelihood of imports from China to Spain via land and rail services. Most companies that trade between the two countries still prefer to ship goods from China shipping to Spain or air.

For this reason, the JIKE team has written this guide to answer all the questions you may have, whether it is about Spanin customs, shipping to Spain by different modes of transport, or shipping times, etc., you will find the answers in this guide to your satisfaction.
Spain Customs Guide
You may be a busy businessman, but you need to provide the best way to transport your goods, which will help improve your efficiency.
You must try to import from China shipping to Spain.
Today, I will simplify your tedious process.
Part 1.Spain Customs Policy
For Spain's tariffs, it is also a matter of concern to many people, and understanding Spain's tariff threshold can better avoid being taxed. For example, how much time it takes to collect customs declarations sent to Spain, how much time it takes to clear customs information, etc., are all issues that everyone cares about.
Import taxes are payable regardless of whether an individual or a commercial entity is engaged in the import of goods in Spain
①Spain's trade management function belongs to the Ministry of Industry, Trade and Tourism, which is subordinate to the National Trade Secretariat. The Spanish Foreign Trade and Investment Promotion Agency (ICEX) and chambers of commerce at all levels are responsible for the specific organization and coordination of trade promotion efforts
②Spain applies uniform customs rules and tax rates established by the European Union for goods imported from third countries outside the European Union. In the EU Single Market, companies in Spain can import goods from other EU countries duty-free
③Foreign economic and trade policy consists of two parts: EU policy and domestic policy. Its national policy is formulated within the framework of EU regulations. It mainly includes: preferential government loans, export credit insurance, participation in multilateral financial institutions, EU common import quota management and EU rules of origin
Tax policy on imported goods from Spain
①Import Duties: Any individual or business entity importing goods from countries outside the EU in Spain is subject to the calculation and payment of import taxes on the value of the goods (i.e. cif prices (CIF)) and the EU tariff rates are uniformly enforced. The tariff rate is basically between 0% and 17%. Some goods will be exempted from customs duties, while some goods may be subject to surcharges (such as anti-dumping duties).
②VAT: The standard VAT rate is 21%, with special rates of 10% and 4% applicable to certain goods and services.
③Threshold: The value of imported goods (FOB) does not exceed 150 euros, exempt from customs duties; The value of imported goods (FOB) does not exceed 22 euros and is exempt from VAT.
④Threshold: Tevallo Ben Impotguz (Forbe) dos Notite Exed 150 Yuros, Exxon Putfrom Kastroms Dutis; Tevallo Ben Impot guz (Forbe) dos Notte Exeid 22 Yuros Andes Exxenpot Fromvat.
What is the threshold for Spanish tariffs?
Imports worth less than €150 are exempt from customs duties, i.e. the threshold is €150; Values below €22 are exempt from VAT.
Tariffs in Spain range from 0-17%, while VAT is 21%. Spain VAT = VAT rate of 21% × (CIF price + import duties), some products can be exempted from VAT.
What information is required for customs clearance in Spain?
All persons are required to provide the following information:
①3 compliant commercial invoices;
②A trade contract;
③Shipping documents;
④Customs declaration for export goods;
⑤Inspection certificates, goods lists, certificates of analysi;
⑥Chemical products, footwear, textiles, clothing and other products judged to be dumped must hold the certificate of origin issued by the Spanish government;
⑦For example, Huodi animals, livestock products, feeds, seeds, plants or plant products must have a health quarantine certificate and be certified by the consul;
Please remember when declaring your goods that complete customs clearance information will enable your goods to be cleared faster.
How long does it take to clear Spain customs
Usually it can be done in 5 days if it is fast, and it can be completed in 12 days at the latest. If your goods are still being cleared after 12 days, your goods may be detained. At this time, you need to communicate with the freight forwarder about how to solve the problem. Therefore, it is also important for everyone to find a freight forwarding company with strong customs clearance ability when shipping.
Part 2. Oceanic freight from China shipping to Spain
Spain has 53 major ports, the number of sea freight is the fourth largest in the EUROPEAN Union, and the ports of Algeciras and Valencia are among the top 10 ports in the EUROPEAN Union and the top 50 ports in the world. 60 per cent of West's exports and 85 per cent of its imports are done through ports, accounting for 53 per cent of total trade with EU countries and 96 per cent of trade with other countries outside the EU.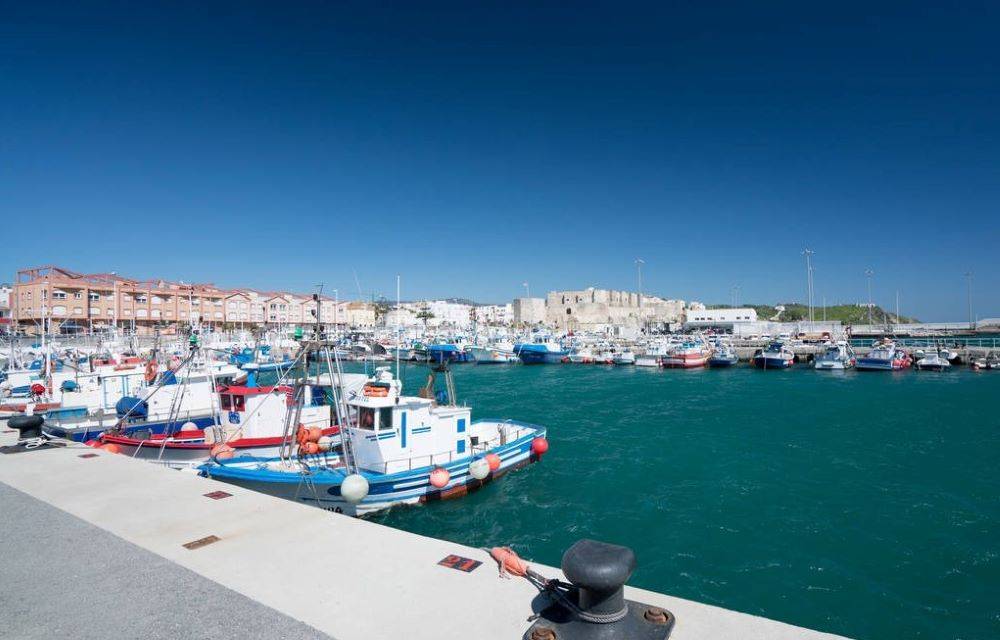 Port of Algeciras
Located in the south of Spain, it is the largest container port and crude oil import port in Spain
Port of Barcelona
The largest seaport in Spain, the largest cruise ship terminal on the Mediterranean coast and one of the busiest ports in Europe
Port of Valencia
Located in southeastern Spain, it is the second largest seaport in Spain
Port of Bilbao
The port is the third largest in the country, after Barcelona and Valencia.
Port of Cartagena
Located on the southeast coast of Spain, it is mainly imported crude oil
Tarragona
Located on the northeast coast of Spain
Timeliness of ports in Spain
1, Ship to Valencia Port, Spain by sea, and ship directly through APL, HMM, OOCL, COSCO and other shipping departments, which take about 22 days at the earliest. The shipping departments are OOCL and COSCO, the slowest is the modern merchant ship takes 33 days. The statute of limitations for one LCL by sea is 30 days.
2, Sea freight to the port of Barcelona in Spain, many shipping divisions directly, the fastest voyage of modern merchant ships is about 22 days, the slowest is about 31 days. Other shipping divisions take about 24 days. The sea freight LCL time is 25 days, and NYK, KLINE, EMC direct.
3, It takes about 20 days to ship directly to the port of Algeciras in Spain through CMA, MSC, HMM and other shipping departments. The sea freight LCL time is 30 days.
4, To Madrid, Spain by sea, the fastest voyage is about 22 days. The sea freight LCL time is 30 days.
5, The sea transportation to Bilbao, Spain, requires transit. The slow voyage takes about 40 days, while the fastest voyage takes about 31 days. The sea freight LCL time is 30 days.
(The above is all about shenzhen port as an example, and other ports are similar)
Container freight from China to Spain
Different containers from China to Spain have different shipping costs.
This means that you will pay different rates when shipping containers of different sizes.
Let's take a look at the different container shipping rates.
You can use three types of shipping containers to ship goods from China to Spain.
They include 20-foot containers, 40-foot containers, and 40 HC containers.
The 20 ft container measures 20 ft long x 8 ft wide x 8 1/2 ft high exterior (approximately 6.1 m x 2.4 m x 2.6 m).
On the other hand, the dimensions of a 40-foot container are 40 feet long x 8 feet wide x 8 1/2 feet high (about 12.2 meters x 2.4 meters x 2.6 meters).
The delay in freight charges depends on the type of container you use and your shipment from the port.
Freight for 20ft full container to Spain
Ningbo port will cost around 2000.00 $ Qingdao port will cost around 2000.00 $ Shanghai port will cost about 2000.00 $ Port of Xiamen will cost about 2000.00 $ port of yantian will cost 2000.00 $
Shipping rate of a 40- foot FCL to Spain
Ningbo port costs 2100.00 $ Qingdao port costs 2100.00$ Shanghai port costs 2100.00 $ Shekou port costs 2100.00$ Xiamen port costs 2100.00 $
Freight of 40hc container to Spain
Ningbo will cost around 2000.00$ Qingdao port costs around 2000.00 $ Shanghai port costs around 2000.00 $ Shekou port costs around 2000.00 $ Xiamen port costs 2000.00 $
Part 3. Air freight from China shipping to Spain
If you choose air transportation, it will be helpful to know which major airports your goods take off from or some professional pronouns.
For example, some of the most important Chinese airports and their IATA codes are: Shenzhen (SZX), Guangzhou (CAN), Beijing Capital (PEK), Chengdu (CTU), Shanghai Pudong (PVG), etc.
Other airports that may provide indirect transportation to Spain include Qingdao, Wuhan, Xiamen, Beijing, Zhengzhou and Shanghai Hongqiao.
Airports of Arrival in Spain
The main airports receiving goods in Spain are Barcelona (BCN), Bilbao (BIO) and Madrid (MAD).
Part 4. Railway transportation from China to Spain
If you choose railway transportation, here will introduce the route your goods may use.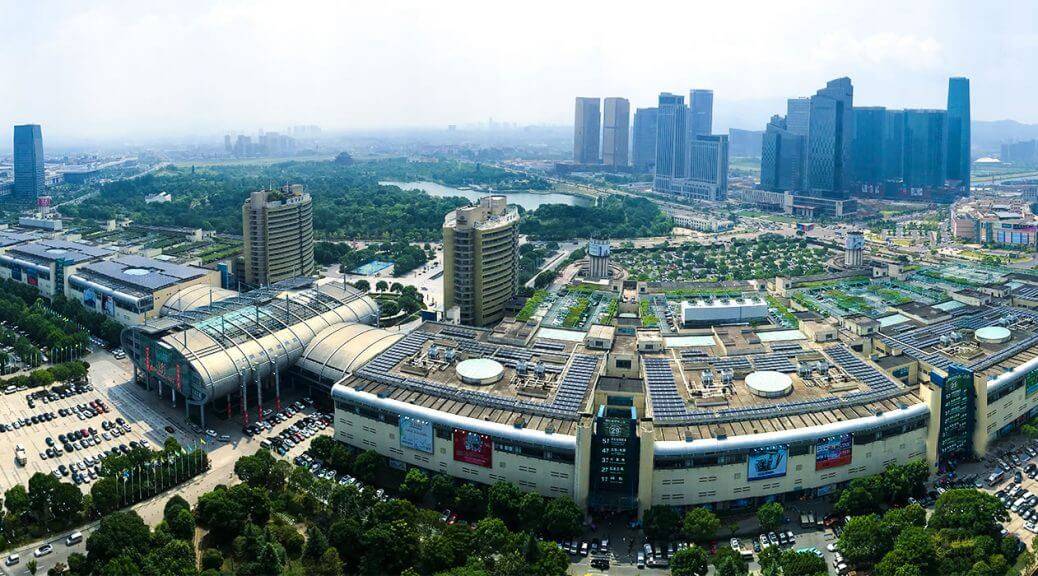 Yiwu–Madrid railway line
Through this route, your goods will be transported from Yiwu, China to Madrid, the capital of Spain.
If this route is selected, its voyage is 13000 kilometers, and it will take 21 days to reach Spain.
Your cargo will pass through Kazakhstan, Russia, Belarus, Poland, Germany,and France before arriving in Madrid.
Part 5.International express delivery from China shipping to Spain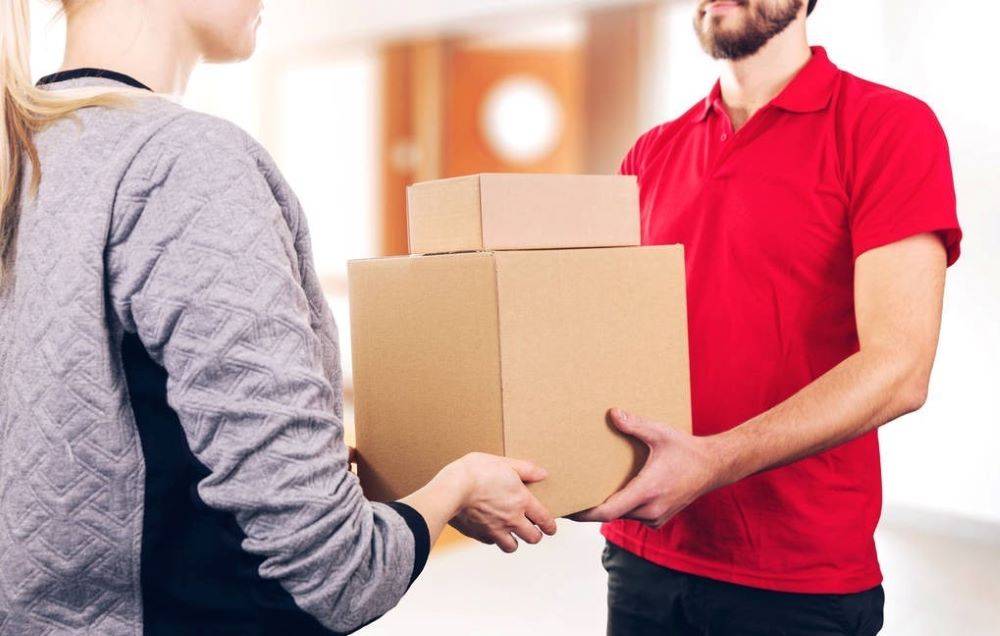 1.) Advantages and disadvantages of express delivery
Advantages: fast delivery time, generally only takes 2-4 working days. The advantage is fast, especially in Europe, Canada and the United States. You can also view the status of the goods.
Disadvantages: Increased cost of sales. Dimensions and weights are calculated at 5000 (if the dimensions and weights are larger, they will be charged by size and weight). There are also many restrictions on liquids, batteries, powders and other products
If your product weighs less than 21 kg, you can only choose to express it to Spain. The minimum weight requirement for air and sea freight is 21 kg or more.
2.) How to choose the right international courier?
You can choose from numerous courier companies to ship your goods from China to Spain all over the world. The issues we need to consider are customs clearance and tariffs. For example, goods destined for the United States, worth less than $800, do not need to pay customs duties and customs clearance fees.
The EU imposes tariffs on products of very small value. For example, if it is shipped to the UK, it will be taxed if it is worth more than £15. For EU countries, goods worth more than €20 are subject to customs duties.
Let's start with these three international courier companies: FedEX, UPS, and DHL. FedEX and UPS are both American companies, while DHL is a German company. If your product is shipped to the United States, I recommend using FedEX and UPS, as these two companies are more efficient at customs clearance in the United States. If you are a product sent to Europe, I suggest you use DHL, because it is easier to use DHL for customs clearance in Europe. Finally, most of our customers will choose DHL to ship to all over the world because the shipping rate will be cheaper than FedEX and UPS.
We ship our products to Spain, Spain customs clearance and shipping times are very fast. DHL should be our best choice.
3.) How is the weight calculated?
First, let's take a look at how to calculate the weight of a product. Express has two ways to weigh it.
Actual weight Volume and weight
Basically, when you ship a product by courier, the courier will charge you based on the volume or actual weight of the product. For example, there are many special products. Although they are very large, their actual weight is very light. Courier companies charge a lot of fees based on volume and weight.
Here is the formula for calculating the volumetric weight: Dimensional weight = length (cm) * width (cm) x height (cm) / 5000
4.)Ships by courier from China to Spain
Express delivery depends on many aspects, such as weight, seasonality, and whether the product has a battery. And many more. Usually the price of DHL is $6 to $7 per kilogram. We can use this number to roughly calculate the cost of delivery from China to Spain.
If your product weighs less than 21 kilograms, the courier company will calculate the shipping cost per 0.5 kilograms, and the fee will be higher. If your product weighs more than 21 kg, the courier will calculate the shipping cost for every 1 kg. So I recommend buying a product that weighs no more than 21 kg.
Part 6.Some important matters for shipping to Spain from China
If you want to ship from China to Spain, you must be familiar with some important things such as FCL and LCL, in short, in FCL, a container belongs to one customer. But in LCL, the cargo only accounts for a portion of the container, and the rest is occupied by other customers' goods. Obviously, a full box is safer than a LCL because it belongs to a person and it opens at the destination.
Another problem to be considered for goods transported from China to Spain is the size of containers. There are different types of containers, but 20 feet and 40 feet are the most important.
20 foot container: The 20 foot container measures 2.5 ×6 meters and has a height of 2.60 meters. It is used to store and move goods. 40 foot container: The size of the 40 foot container is 12×2.5 and the height is 2.60 meters. Compared to other types, this type of container is most widely used in the transportation industry.
Restricted and contraband in Spain
To avoid Spain customs problems, you need to know about prohibited and restricted goods in Spain.
Here is a list of restricted goods you need to know when importing from China to Spain.
● Animals and animal products
● Drugs and medicines
● Jewelry and precious objects
● Pharmaceutical products
● Plants and parts of plants.
● Kangaroo skins
● Crocodile skins
● Emu oil
● Fish oil
● Bunker oil
● Coal
● Petroleum-based products
● Tobacco and tobacco products
● Any alcohol drink including beer and spirits all volumes.
On the other hand, some of the goods you cannot import to Spain include the following:
● Cottonseed
● Foodstuffs containing saccharine
●Lottery tickets
● Mushrooms and microbes, cultures of
● Playing cards
● Religious relics and objects, such as rosaries
● Tobacco
● Any weapon including a firearm.
Part 7.FAQ with shipping from China to Spain
FAQ
Q: How long does it take to ship my cargo from China shipping to Spain?
A:Even though most companies do not give you an exact date for the arrival of your cargo, they do provide an approximate date.In most cases these dates are reliable.But yet again it depends on the method of shipment and the frequency of the shipping company to your destination.
Q:My supplier has no right to export. Can you help me export the goods?
A: Yes, we can. We can buy the export license, do the customs declarationand ship the goods out to you.