Honduras has a population of over 8 million and has seen a high rise in economic growth over the years in comparison to neighboring countries. Honduras is rich in natural resources, fruits, coffee and several minerals, among others. They also have an expanding textile industry and an export economy that is growing at 0.5% per year.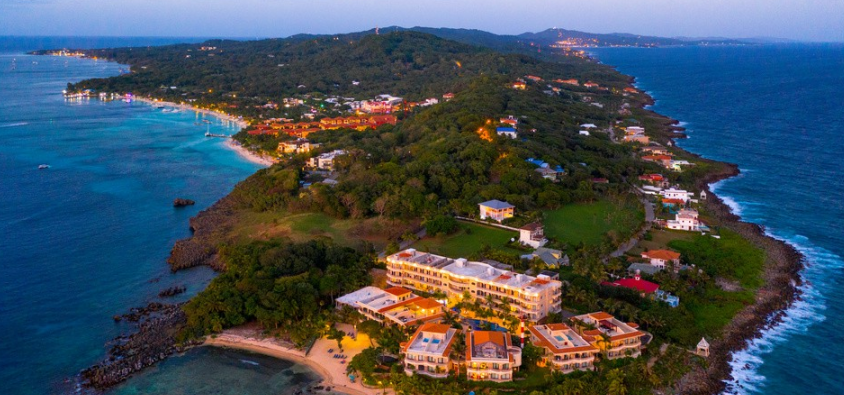 Honduras Customs Clearance Guide
Honduran tariffs on most items range from 0% to 15%.
Honduras is a member of the Central American Economic Integration System (SIECA), which consists of Guatemala, El Salvador, Honduras, Nicaragua, Costa Rica and Panama. Honduran tariffs on most goods outside of SIECA range from 0% to 15%.
The Harmonized System (HS) classification number determines whether a specific product can enter the CAFTA-DR area duty-free. This number is used to check country/region and product-specific tariff elimination plans.
Please note that Honduran Customs is very strict when evaluating certificates of origin. Even small errors can result in fines and non-CAFTA import duties.
What documents are needed to ship from China to Honduras?
As Honduras is in the process of restructuring and modernizing its customs procedures, exporters must pay close attention to the documentation requirements and ensure that all required documents are filled out carefully to avoid delays or large fines when clearing cargoes through customs.
In order to obtain an import license, all importers of food, additives, pesticides and inputs used in food processing must submit the following documents to SENASA:
Phyto- or Zoo-Sanitary Certificate
Certificate of Origin
Photocopy of Pro-Form Commercial Invoice
The documents listed above, and the import request must be clear and provide consistent information about the importer and exporter, quantity, product description, origin and shipping point. SENASA requires the certificate to be fully completed with the name, date and signature of the official issuing the certificate.
In addition, general documents required by Customs include the original import permit application, commercial invoice, bill of lading, packing slip, certificate of origin, Phyto or Zoo-sanitary certificates, and photocopy of import license for dairy products. The Phyto or Zoo-sanitary certificate must be provided by the U.S. federal or state authorities.
Labeling/Marking Requirements
Cargoes are required to provide the following label information in Spanish:
Product name (official name as stated on the U.S. Certificate of Free Sale)
List of ingredients and additives and the total percentage of each ingredient and additive
Name and address of the manufacturer and/or distributor of the product
Country of origin
Lot number
Name, address and phone number of distributor/representative in Honduras
Sanitary Registration Number (SRN)
Date of manufacture and expiration date
Applicable health warnings
JIKEship NOTE
The label should not indicate that the product has therapeutic, healing or any other properties not normally associated with the product.
The declared net content must be expressed in International System (SI) units; additional net content claims in other units are optional. Minor variations in net content are allowed, but not excessive. Honduras does not require a specific container size for any product.
Pharmaceutical labels must include a list of active ingredients and a sell-by date. Alcoholic beverages and cigarettes must contain warning labels that meet the labeling requirements of the Honduran Institute for the Prevention of Alcoholism, Drug Addiction and Drug Dependence (IHADFA).
Prohibited & Restricted Imports
All countries in the world have some restrictions to imports some cargos which Guatemala is the same.
Here we point out some items that are not allowed to be sent from China to Guatemala.
Import of motor vehicles over 10 years old, except for classic collector cars and passenger buses over 13 years old.

Import of reconditioned and right-hand drive vehicles

Firearms, toxic waste, ammunition, chemicals, pornographic materials and narcotics.
If you have any questions, please contact us and we will be able to assess whether your proposed shipping is feasible.
Shipping to Honduras by sea freight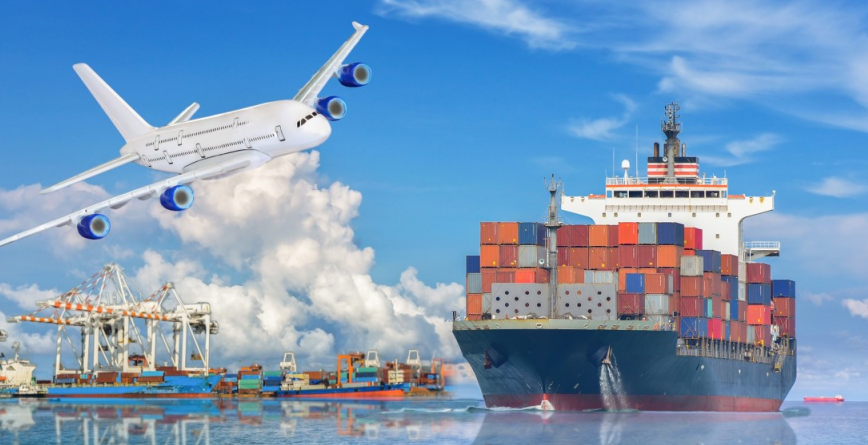 Sea freight is the most common way to shipping to Honduras for its versatility and reliability. Everything can be shipped by sea, including very large and heavy goods (e.g. cars)
Our ocean freight service from China to Honduras covers all major ports: Shanghai, Shenzhen, Ningbo, Qingdao, Guangzhou, Tianjin, Dalian, Xiamen, Hong Kong and Macau. We offer door-to-door, door-to-port and port-to-port transportation services from China to Honduras according to your specific needs.
You can choose between Full Container Load (FCL) or Less than Container Load (LCL), depending on the demands of your shipment to Honduras.
FCL - Full Container Load (FCL) shipments from China to Honduras
The FCL will be ideally suited for volumes exceeding six standard pallets. In this case, you can choose either a 20ft or 40ft container, depending on the total volume of the shipment.
If you are shipping a large amount of cargo and can fill the container, then it makes sense to choose FCL (Full Container Load). Another advantage of FCL is that your goods are stored separately from other importers.
Less than Container Load - LCL shipping from China to Honduras
If your cargo is not fragile and your goods require less space, you can place your products in shared containers (LCL) and pay only the price of the necessary space. This means combining your goods with other shipments destined for the same destination. Your delivery may need to take longer due to the packing and unpacking process.
Main ports in Honduras
Honduras has commercial cities, known as the capital Tegucigalpa and San Pedro Sula. Both are industrial and commercial centers that drive the country's economy. But the country's ports are perhaps the biggest reason for the country's economic development. These ports have opened up trade routes for Honduras from the Pacific and the Caribbean.
Puerto Cortés is the only deep-water port in all of Central America. It is also one of the most well-equipped and largest ports in the region. It is located in the Caribbean waters in the north of the country, as it has a natural bay that can handle large ships with a capacity of 10 vessels at a time.
This port, also located on the northern coast of the Caribbean, became an influential commercial point in 1914 when it officially became the headquarters of the Tela Railroad Company. It was a subsidiary of the United Fruit Company, which would transport bananas from the interior of Honduras to the port for export.
The port of Castilla is actually a small fishing village, but the port facilities are among the best in the entire country. It will be the main port of call for the exportation of the oil
The port is also served by roads and the Aguan river valley railroad that leads to the country's forestry project, which produces timber for which Honduras famously exports as well.
The port of La Ceiba also is located in the waters of the Caribbean Sea, but at the southern end of the coastline. It borders the Gulf of Honduras, and the city is the third largest city in the country. The port developed into a modern port throughout the 19th century, as it became an important shipping port for banana port exports. As an agricultural port, it also handles most products such as citrus fruits, pineapples, coconuts, fish, coffee, meat and wood.
What is the estimated transit time for shipping the container to Honduras?
Shipping to Honduras containers can take anywhere from 5 days to 36 days. You may already be aware that the estimated transit time for shipping containers to Honduras will vary depending on the route you choose.
Air Cargo Charter from China to Honduras
Air cargo charters are the perfect solution when all other air cargo alternatives do not meet your desired schedule or space capacity needs. Cargo charters allow you to move your cargo from any location in China to Honduras quickly and cost-effectively.
Some of the cargoes we ship via charter include:
Regular commercial cargo
High-value commodities
Sensitive cargo such as hazardous, fresh, or perishable goods
Time-critical freight
Medical supply & humanitarian relief aid
Heavy load & oversized equipment
Car, Aircraft and ships spare parts
Honduras International Airport
Tegucigalpa Airport(Toncontín Airport)
Located six miles south of Tegucigalpa, the capital city of Honduras, the international airport in Tocontin was notorious for its dangerous runways approach. However, improvements to the facility have improved safety, and the airport is the second busiest in Honduras, served by nine domestic and international airlines.
Goloson is located on the west side of La Ceiba, the third largest city in Honduras, and is served by four Honduran domestic airlines and one international carrier, Cayman Airways.
Juan Manuel Galvez Airport
Coxen Hole International Airport is located on Roatan Island, about 30 miles off the cost of Honduras, and is served by three Honduran domestic airlines and 11 international carriers.
Ramon Villeda Morales Airport
Ramon Villeda Morales International Airport, also known as La Mesa International Airport, is located seven miles south of San Pedro Sula and is the largest and busiest airport in Honduras. It handles over 150 international and domestic airlines.
Best way to ship from China to Honduras
When shipping to Honduras, everyone wants to ship their cargo quickly and safely at the lowest possible cost.
Every customer is different, and has different requirements under different circumstances, coupled with the ever-changing shipping market.
The best way to ship your cargo from China to Honduras is to rely on the knowledge and insight of a reputable and experienced freight forwarder.
Please be sure to send the following points to your freight forwarder, who will tailor the best shipping solution to your needs and realities.
The type of cargoes and its value

How quickly do you need your cargoes

The load of your cargoes (size, weight, quantity) or simply share the packing list

Supplier address (origin seaport/airport), delivery address(destination seaport/airport)

Your budget

Goods ready time
If you are interested in shipping from China to Honduras, please contact us. No matter what your shipment is, we have the answer. Get customized transport solutions and quotes from China to Honduras.