Ports in Indonesia
As a freight forwarder for over ten years, JIKE highly recommends our ocean freight service and we are confident that with our experience we will be able to arrange your shipment in a safe and secure manner. Whether you have questions about ports in Indonesia, customs clearance in Dumai port, transport costs, etc., we can answer your questions and in the meantime, feel free to contact us and have an expert at your disposal 24 hours a day.

In recent years, China is Indonesia's largest trading partner, and economic and trade has become the focus of cooperation between China and Indonesia, as well as the main channel of cooperation between the two countries, laying a solid foundation for the development of political cooperation and comprehensive strategic partnership between the two countries.
Guide to Shipping in Indonesia
Shipping from China is not just about shipping products from China to their destination, there are many issues involved, such as the port in Indonesia, Dumai port, customs clearance, shipping methods and so on. You need to understand and know these things before we can proceed. So this guide contains some of the knowledge covered in shipping from China to Indonesia, which will hopefully enlighten you.
Part 1.Customs system in Indonesia
In the international shipping industry, Indonesia (hereinafter referred to as "Indonesia") has always been famous for its strict customs clearance, and even has the title of the most difficult country in South East Asia to clear customs, but don't be afraid, as long as you meet their strict standards, you can still get through.
I. What is the Red Light Period
Generally speaking, the red light period for import clearance into Indonesia is from December to March each year. If a certain type of export goods is red-lighted by Indonesian customs, the customs will pay more attention to protecting the local companies that produce that type of goods. Then exporters will encounter stricter customs measures when exporting goods to Indonesia.
The recent policy came out in May and tightened up again ......
The work is so meticulous that the chains need to be counted one by one, which makes toothpick sellers feel ashamed.
Each box is opened and counted to make sure the quantity matches the declaration.
● Each board is unpacked and counted to see if the quantity matches the goods, and to see if the applicant and the payer match
Then, if you encounter the following situations ......
● the import PO has not been completed first and the import permit cannot be issued, then the shipment will be returned or fined.
● the quantity and specification of the goods are not accurate to the 'number of pieces' or are inconsistent, then a fine.
Under-declared goods? Direct detention with a fine.
Import permit not submitted prior to arrival? Fine.
In short, fines at the drop of a hat!
II. Responses to the red light period
So, how to deal with the red light period of Indonesia customs clearance?
1、Before the transaction and shipment, please make sure to communicate with the local Indonesian merchant how the latest local customs policy is and whether this type of products will encounter customs clearance obstacles. If necessary, also combine the loading requirements of a competent destination port agent and customs relations for packing.
2、Confirm with the destination port whether there is import and export rights, regardless of sea, express, air must be confirmed, in the absence of the premise do not ship (such as the destination port does not have import rights, certainly can not clear customs, need to find an agent to do as the consignee to help clear customs). If the Indonesian customer does not have the appropriate import rights, or has import rights but has shallow qualifications, it is generally easier to be inspected. Therefore, the DDP operation can be used, i.e. using some better qualified importing head agent to complete customs clearance.
3, whether DDP or DDU operation, it is recommended and required to apply to the shipping company for 14 days free time of detention when booking, so that even if the time required for customs clearance is longer than usual, the container rent may not be generated or reduced.
4, such as out of mechanical products, please make sure the actual report, must be new, in order not to generate additional costs, such as old, must do SGS, such as in the absence of SGS under the premise of export, then by the customs inspection to, either withholding cabinets, or returned, of course, there are relations with money is certainly able to get out, the fine is quite a lot, so shipments to this country must be careful and careful.
5, the export of textiles, must pay attention to February for the import of textiles more stringent, need to confirm with the recipient as early as possible customs clearance regulations and capacity.
6, Indonesia since January 2013 for many products are quite strict, such as LED lights, machinery (old need), machinery (old need), textiles, etc. need to do SGS pre-load inspection, after applying for a good send SGS NO. by SHIPPER this side of the appointment to do pre-load inspection, thereby reducing the chances of card customs.
7, the export of goods and the actual packing list must be consistent, such as the destination port to check the container found that the goods and the actual box invoice, bill of lading _COPY inconsistent, then deducted customs, a fine. In short, when writing can not use abbreviations, can have more detailed to have more detailed.
Documents required for customs clearance in Indonesia
To export to Indonesia, exporters must prepare the following documents, including: original bill of lading, invoice, packing list, and other supporting documents such as inspection and quarantine certificate, FORM-E (ASEAN Certificate of Origin), specification documents required for specific goods according to HS code, etc.
Guide to Customs Clearance at Ports
Indonesian customs duties on imported goods are levied in the following four categories
1.Category a goods. Imported goods that are essential for domestic use, including rice, flour, certain steel products, certain chemical fibre products, cotton, medicinal herbs agricultural machinery and equipment, etc. The import tariff rate for most of these goods is between 5 and 25%.
2.Category b commodities. Import tariff rates range from 5 to 35% for parts and materials necessary for industrial products.
3.Category c goods. Commodities for which there is little domestic market demand or for which domestic related enterprises need import protection. The import tariffs for these goods are higher than those for goods in categories a and b.
4.goods in category d. These are luxury goods, certain consumer goods, and goods that can be produced domestically and should be imported for protection. The highest tariffs are levied on imports in this category. Import controls (import licences) are generally not required, some goods require special licences from the Ministry of Commerce, certain goods are prohibited from being imported and certain goods can only be imported by authorised exclusive agents. For many goods there are also import monopolies and quotas.
Part 2.Sea freight from China shipping to Indonesia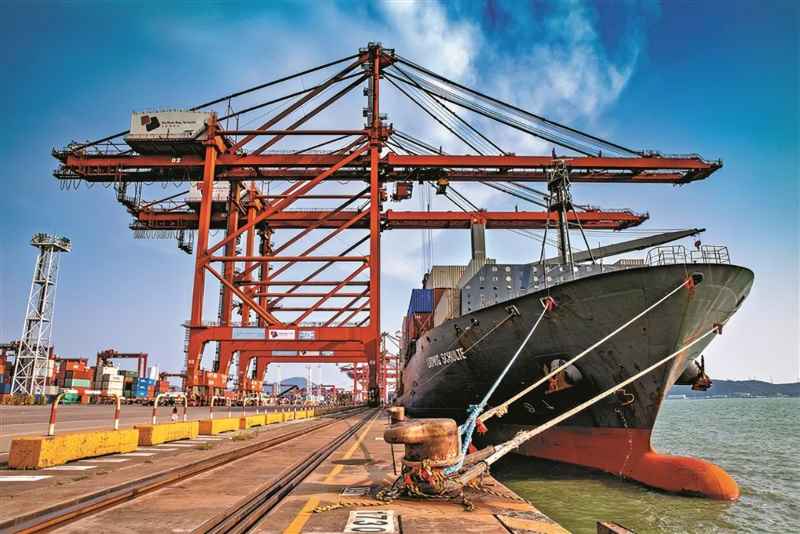 What are the ports in Indonesia?
Indonesia has around 670 ports of various types, of which 25 are major ports. The Port of Tanjung Priok in Jakarta is the country's largest international port with an annual capacity of around 2.5 million TEUs, while the Port of Tanjung Perak in Surabaya is the second largest port with an annual capacity of 2.04 million TEUs.
The large archipelago nation already has 141 open international trade ports, including 89 fully operational international seaports and 52 dedicated terminals.
Indonesia's waterways are relatively well developed and the water transport system includes inter-island transport, conventional transport, ocean shipping and special shipping. There are 21,579 km of waterways throughout Indonesia, including 5,471 km in Sumatra, 820 km in Madura, Java and 10,460 km in Kalimantan.
Beira Bay port
Located at the mouth of the Nunang River on the north-east coast of Sumatra Island in north-western Indonesia, bordering the north-western side of the Malacca Strait, it is one of Sumatra's main ports.
Inleven port
Port in the eastern part of the Indonesian province of West Java. Coastal Java Sea. Population 223,000 (1980). Produces sugar cane and rice in the vicinity and has factories for food processing, textiles, tobacco, chemicals and fertilizers. Exports sugar, coffee and fertiliser. Meeting point for railways and roads.
Tanjung Priok port
Tanjung Priok, also known as Tanjung Priok, the outer port of Jakarta, the capital of Indonesia, and the largest cargo port in the country.
Surabaya port
The port of Surabaya is located on the southwest side of the Surabaya Strait on the northeast coast of the Indonesian island of Java, across the isthmus from the island of Madura, and is the second largest seaport in Indonesia.
About Dumai Port
Dumai Port is one of the Indonesian ports, Dumai Port Code IDDMI, Dumai Port is a non-major port on the South East Asia Line sea route, located midway along the northeast coast of Sumatra Island, on the southern shore of the Rupa Strait, the port is the largest oil exporting port in Indonesia, the Minas oil field in the south is also the largest oil storage area in Indonesia.
Most commercial cargo will be shipped in standard containers from China to Indonesia on cargo ships. These containers are either 20ft or 40ft long and open at one end. The shorter containers can hold 10 to 11 standard pallets and the 40ft version* can hold up to 21.
If your cargo requires a different type of container, such as half height, open top or flat rack, your freight forwarder will advise you.
Your sea freight can be shipped from a Chinese port to an Indonesian destination in full containers or in LCL. These ocean freight methods are explained in detail below. Whichever one you choose and which port you decide to ship from, your freight forwarder will be able to help you calculate exactly what you need.
Considerations for LCL shipments
LCL sea freight is usually the best option for shipments that
occupy no more than six standard pallets.

are not urgently required in Indonesia.

are safe to transport in shared containers.
It should also be noted that LCL shipping requires additional logistical processes called consolidation and uncrating. Both have the potential to add extra time to your container shipment from China to Indonesia.
With this in mind, it may be worth avoiding LCL shipments if
You have inflexible delivery deadlines.

your shipment is at risk of damage if it is transported too frequently

your shipment is large, or for some other reason unsuitable for sharing containers.

the quality of your cargo may deteriorate on a long voyage due to its fragile or perishable nature.
Part 3.Air freight from China shipping to Indonesia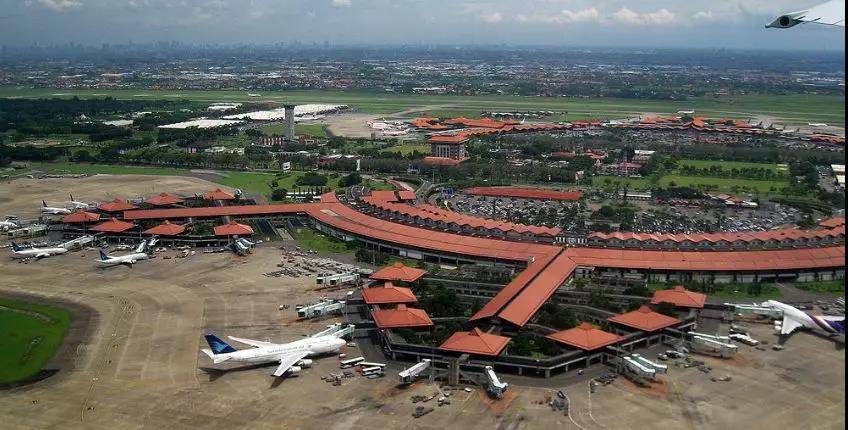 The fastest way to transport goods from China to Indonesia is by air. Usually, air freight is also much more expensive than sea freight.
Major airports in Indonesia
Jakarta
Airport Information
Abbreviation SHIA (it stands for Soekarno-Hatta International Airport)
20 km northwest of Jakarta
IATA code: CGK.
Surabaya
Airport Information
Only 12 km from Surabaya, East Java
Indonesia's third busiest air cargo hub
Single runway facility handling 120,000 tonnes of cargo per year
IATA code: SUB.
Denpasar, Bali
Airport Information
It is also known as Ngurah Rai International Airport
Located in one of the world's top tourist destinations
It is the second busiest airport in Indonesia - only Jakarta is busier
It is close to Kuta and Jimbaran
IATA code: DPS.
How long does it take to ship by air from China to Indonesia?
While flights between the two countries take a few hours, the logistics of importing from China to Indonesia using airfreight takes additional time. Therefore, you should expect your air freight to take between 4 and 9 days, as shown in the table below.
● Beijing to Jakarta - 4 days
● Qingdao or Xiamen to Jakarta - 5 days
● Beijing or Qingdao to Surabaya - 5 days
● Shenzhen or Guangzhou to Jakarta - 8 days
● Guangzhou to Surabaya - 9 days
● Chengdu to Denpasar, Bali - 8 days
● Shanghai to Denpasar, Bali - 4 days
● Shanghai to Jakarta or Surabaya - 6 days
● Shenzhen to Denpasar, Bali - 9 days
● Shenzhen to Surabaya - 8 days
How long does it take to ship goods from China to Indonesia?
When you are exporting from China to Indonesia, delivery deadlines may affect your choice of air or sea freight. Air freight is the fastest, taking only four days to ship, but can be costly.
For businesses with limited budgets, less tight delivery deadlines or goods that are too large to ship, sea freight is the answer. You should allow between 9 and 31 days for your goods to be transported by container ship.
Part 4.Postal delivery from China to Indonesia
Depends on courier price and number of days.
FEDEX channel, 4-7 working days, FedEx South East Asia has the advantage.
Channel comments: cost effective, fast, good customs clearance
Delivery instructions.
1.Sensitive goods such as chemicals (cosmetics), tobacco, food, drugs, health products, liquids (>20ml), powders, CDs, pure batteries, large built-in batteries, gold, silver, jewellery, etc. cannot be mailed.
2.Built-in batteries, miniature magnetic items, liquids (<20ml) and national brands are available. Tip: Calculate the weight capacity, i.e. when the weight capacity is greater than the actual weight, the weight capacity (kg) = length cm x width cm x height cm charge will be calculated. You can also mail DHL, FedEx, Speedpost, Parcel Post and other options.
Restricted and contraband in Korea
Special regulations exist in every country, such as restrictions on the import and export of certain items, and it is both an obligation and for yourself to respect the systems of other countries.
Items prohibited or restricted for import by Indonesian Customs (including but not limited to)
● Animal
● Animal or vegetable fats and oils
● Cereals
● Electronic games
● Crafts indicating counterfeit origin
● Mechanical devices with fractions or marks
● Printed material of an offensive nature, books, articles
● Postcards and letterheads, unused
● Sugar and sugar confectionery
● Toys
● Vegetable products
Part 5.FAQ with shipping from China to Indonesia
FAQ
Q: How long does it take to ship my cargo from China shipping to Indonesia?
A:Even though most companies do not give you an exact date for the arrival of your cargo, they do provide an approximate date.In most cases these dates are reliable.But yet again it depends on the method of shipment and the frequency of the shipping company to your destination.
Q:My supplier has no right to export. Can you help me export the goods?
A: Yes, we can. We can buy the export license, do the customs declarationand ship the goods out to you.