Why Choose JIKE Logistics

---------------------------------------------------------------------------------------------
Malaysia, located in Southeast Asia, is quite a distance from China. It is situated along the Straits of Malacca and the South China Sea, bordered by the Philippines to the east, Singapore to the south, and Thailand to the west. As a vital trade and logistics hub, Malaysia attracts significant international trade and cargo transportation activities.
Shipping from China to Malaysia involves overcoming the challenges of long distances and maritime transportation. However, this process has become more convenient and efficient due to the cooperation between the two countries and the development of logistics networks.
Air Freight to Malaysia
If you need to transport goods from China to Malaysia quickly, air freight is the best option. When faced with urgent transactions, we often require rapid delivery. While air freight to Malaysia can be more costly than sea freight, it ensures fast delivery. It becomes an emergency solution when we cannot plan thoroughly. Typically, air freight to Malaysia is suitable for goods with high time-sensitive requirements, such as perishables, emergency supplies, or items with strict deadlines. Sometimes, people also choose air freight to transport high-value equipment or luxury items.
However, not all goods are suitable for air freight due to certain restrictions, such as oversized cargo or dangerous goods. It is advisable to consult with JIKE Logistics, and we will provide professional advice for your shipment shipping from China to Malaysia via air freight.
Sea Freight to Malaysia
Sea freight is the most cost-effective option when transporting goods from China to Malaysia. Many customers choose sea freight because it offers the lowest cost option. Due to the relatively short distance between China and Malaysia, sea freight to Malaysia times are also reasonable. Sea freight to Malaysia is not only cost-effective but also offers other advantages; it can handle almost all types of cargo and provides large-scale transport capacity. Over 90% of goods globally are transported by sea, and China-Malaysia cargo shipping is no exception.
The most common methods in sea freight to Malaysia include Full Container Load (FCL) and Less Than Container Load (LCL).
Full Container Load (FCL): This method is suitable for filling a container exclusively for one customer's shipment. It offers cost-effective advantages.
Less Than Container Load (LCL): This method allows multiple customers to share a container destined for the exact location. However, due to the additional work involved in LCL, such as storage, consolidation, deconsolidation, and document handling, the final cost per item may be slightly higher, and transit times may be longer.
Additionally, for large and heavy cargo projects, we offer chartering services for bulk carriers and roll-on/roll-off (Ro-Ro) vessels to meet the transportation needs of vehicles and other wheeled cargo.
As a top-tier Chinese freight forwarding company, our services cover all major Chinese ports, including Shanghai, Ningbo, Shenzhen, Guangzhou, Xiamen, Qingdao, Tianjin, Dalian, and more. We are committed to providing comprehensive services to meet your China-Malaysia cargo shipping needs.
Door-to-Door Delivery Malaysia
We offer door-to-door freight services from China to Malaysia, providing a convenient one-stop solution. We can meet your needs whether you choose sea freight or air freight. We aim to make door-to-door freight from China to Malaysia simple and worry-free.
We can provide comprehensive freight agency services if you're not interested in handling shipping procedures or dealing with documents, especially for small-batch shipments. You only need to receive the goods upon arrival; we care for everything else. We are committed to providing customers with a seamless freight experience, ensuring your goods' safe and timely delivery to their destination.
Regardless of the size of your cargo, we can provide you with customized door-to-door freight solutions. Our team has extensive experience and expertise to provide you with accurate logistics planning and transportation arrangements. You can trust us to ensure your goods are handled properly during transportation between China and Malaysia.
Choosing our door-to-door delivery service to Malaysia frees you from the hassle of logistics affairs, allowing you to focus on your core business. We are committed to providing you with simple, efficient, and reliable freight solutions, ensuring the safe arrival of your goods at their destination. Please contact us to learn more about our services and how to get started.
DDP Air Freight to Malaysia
Transportation Type: Consolidated Shipping Transit Time: 2-7 working days Export Customs Clearance: Your factory is not responsible for export customs clearance. Destination: We can deliver to your business or private address.
DDP Sea Freight to Malaysia
Transportation Type: Consolidated Shipping Transit Time: 13-25 days Export Customs Clearance: Your factory is not responsible for export customs clearance. Destination: We can deliver to your business or private address.
Alibaba Shipping from China to Malaysia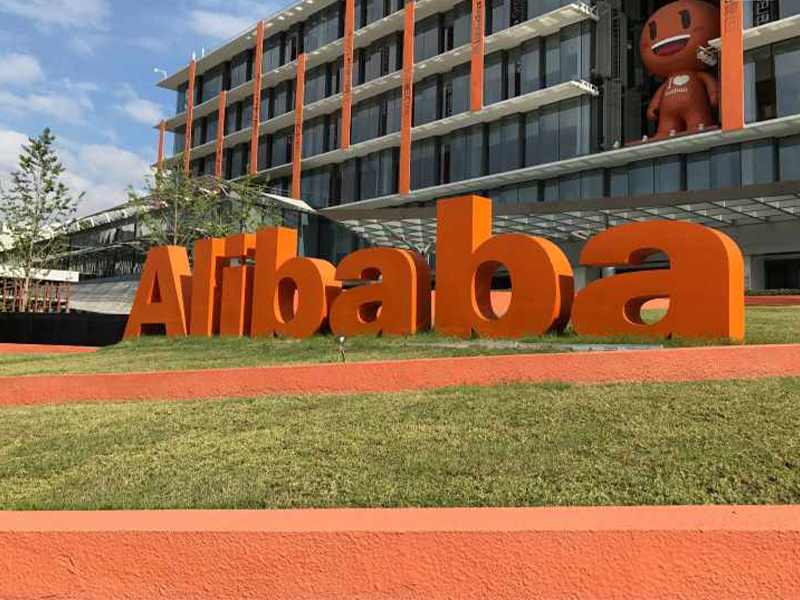 We are a professional freight forwarding company with extensive experience and expertise to help you safely and efficiently transport goods purchased from Alibaba to Malaysia. Our team is familiar with Alibaba's transaction processes and shipping requirements, and we can provide customized logistics solutions.
Whether you're purchasing small or large quantities of goods, we can choose the appropriate mode of transportation based on your needs. In addition to freight services, we offer various value-added services, such as customs clearance, document processing, and cargo tracking. We will ensure that your goods are handled properly during transportation and provide timely transportation updates and support.
By choosing us as your freight partner, you can rest assured that goods purchased from Alibaba in China will be shipped safely and on time to Malaysia. We will provide professional service to ensure your good's safe and timely arrival at their destination. Please contact us to learn more about our services and how to get started.
How long shipping from China to Malaysia?
Air freight from China to Malaysia takes 2-5 days, sea freight takes 5-15 days, and express delivery takes 2-5 working days. However, transit times depend on the distance between the origin port in China and the destination in Malaysia.
How much is the shipping cost from China to Malaysia?
In 2023, air freight from China to Malaysia typically ranges from $1.5 to $3 per kilogram, with more extensive packages being cheaper. Express shipping costs around $6 to $10 per kilogram, depending on the weight of the shipped product. Depending on the port-to-port transportation, container price Malaysia port-to-port costs approximately $150 to $500 by sea freight. JIKE Logistics offers various shipping options from China to Malaysia, depending on your budget and required delivery time.
Do I need to pay import taxes when shipping from China to Malaysia?
Goods imported from other countries will be subject to regular import tax rates unless there are ongoing free trade agreements. Goods imported into Malaysia are subject to a 10% Sales and Service Tax (SST), which can apply to any goods, from food to electronic products.
Customs Tariffs in Malaysia
Understanding the customs clearance process you need to follow is crucial when shipping products from China to Malaysia.
Malaysia's customs can be strict, but you can navigate the entire process smoothly if you adhere to the rules and have our assistance.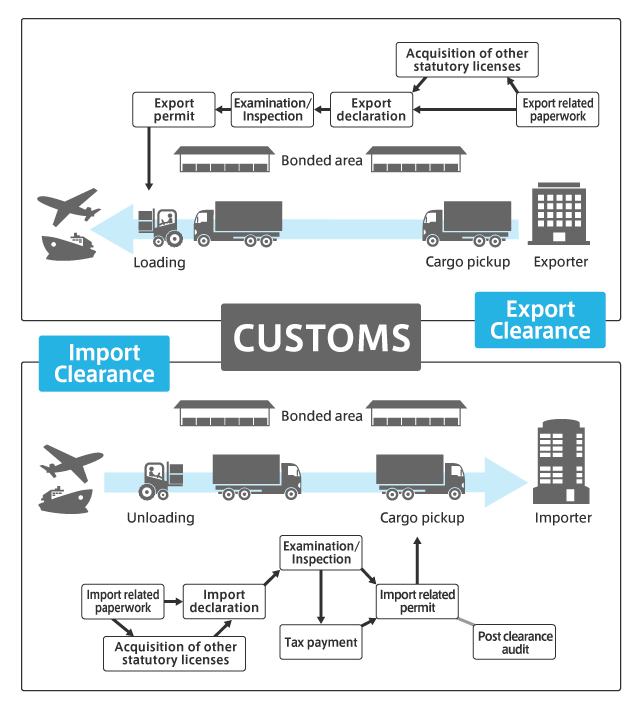 Import Taxes
For most imported goods in Malaysia, import taxes are a reality. These taxes come in two categories: ad valorem rates and specific rates. Notably, Malaysia has been making progressive changes in its import tax policies. In recent years, it has eliminated import taxes on various essential items, including raw materials, machinery, and components. This shift has undoubtedly contributed to a more favorable environment for international trade.
Moreover, Malaysia's commitment to the ASEAN community has led to preferential tariffs with ASEAN member countries. Import tax rates for industrial products, for example, now range from 0% to 5%. The country has also established bilateral free trade agreements with Japan, resulting in specific import tax rates. Furthermore, Malaysia actively participates in regional free trade agreements with China and South Korea, resulting in import tax rates determined by the China-ASEAN Free Trade Area and the South Korea-ASEAN Free Trade Area.
A noteworthy mention is Malaysia's free trade agreement with Australia, which is particularly beneficial. Under this agreement, Malaysia exempts over 97% of tariffs on imports from Australia, offering a significant advantage to businesses engaged in trade between the two countries.
Export Taxes
While Malaysia welcomes international trade, it also imposes export taxes on certain resource-based products. This includes items like crude oil, timber, sawn wood, and crude palm oil. Export tax rates for ad valorem-based taxes in this category range from 0% to 20%.
Sales and Service Taxes
Understanding the Malaysian sales and service tax system is vital for businesses operating within the country. The taxable threshold starts at an annual turnover of MYR 500,000, with a higher threshold of MYR 1.5 million for food and beverage suppliers.
Sales tax rates are categorized into three groups: 0%, 5%, and 10%. The 0% rate primarily applies to essential items like agricultural products, books, medical supplies, and environmentally friendly recycled products. The 5% rate is relevant to processed foods and imported semi-finished goods, while the 10% rate mainly pertains to industrial products and imported finished goods.
On the other hand, the service tax rate is fixed at 6%. This rate applies to all commercial services, including those in tourism, transportation, finance, dining, cross-border digital economy services, and various other activities conducted within Malaysia.
At Jike Logistics, we are committed to assisting you in navigating the complexities of customs tariffs. If you have any questions or need further guidance on customs tariffs in Malaysia, please don't hesitate to contact us. You can also visit Malaysia Government for more information
Restricted Items
Textiles with Quranic verses
Spring knives and daggers
Piranhas
Alcoholic beverages with more than 3.46 milligrams of alcohol per liter
Counterfeit currency
Pornographic and indecent materials in any medium
Pencils and pens
Syringe-like products
Toxic chemicals
Lightning arresters containing radioactive substances
Turtle eggs
Sodium arsenate
Certain fruits from Indonesia or the Philippines
Effective Strategies for Cost-Effective Shipping from China to Malaysia
At Jike Logistics, we understand the significance of cost-efficient shipping solutions when it comes to transporting your goods from China to Malaysia. Here are some valuable tips to help you reduce shipping costs while ensuring a smooth and reliable delivery process:
1. Partner with a Trusted Shipping Agent in Malaysia or China:
One of your initial steps should be to collaborate with a reputable shipping agent. Professional freight forwarder services often offer regular discounts on shipping rates, helping you secure competitive pricing. A trusted service provider like Jike Logistics not only offers cost savings but also provides a wide range of effective international shipping solutions, simplifying complex logistics processes.
2. Import in Larger Quantities for Better Rates:
Consider ordering larger quantities of goods to enjoy more favorable shipping rates. While it's true that shipping charges increase with higher cargo volumes, the cost per unit decreases significantly. By importing larger volumes of products, you can ship from China to Malaysia at a more economical rate per unit, ultimately reducing your overall shipping expenses.
3. Accurate Weight and Measurements are Crucial:
To obtain accurate quotes from various freight forwarder companies, it's essential to provide precise weight and measurements of your product packages. With this information in hand, you can compare shipping costs from multiple providers and select the most cost-effective option for shipping from China to Malaysia. This straightforward approach can lead to substantial savings.
4. Choose the Right Shipping Method:
Selecting the appropriate shipping method is crucial, especially when cost considerations are paramount. Depending on your business's specific needs, you can choose from air, sea, or express courier services.
Express courier: Opt for express shipping if you require urgent delivery for small quantity cargoes. Air Freight: Utilize air freight for sensitive goods or when speed is a critical factor for your business. Sea Freight: For the most cost-efficient option, consider sea freight, which is ideal for large-quantity cargo shipments.
As you may know, sea freight is often the most economical choice for shipping from China to Malaysia when dealing with substantial quantities of cargo.
Jike Logistics is here to support your shipping needs with tailored solutions designed to optimize costs and streamline your logistics operations. Our commitment is to provide you with cost-effective, reliable, and efficient shipping services for your business.
FAQs
How long does it take to ship from overseas in Hong Kong to Malaysia?
At JIKE Logistics, we can ship from Hong Kong to Malaysia by sea. Sea freight is the most cost-effective option, ideal for sending multiple boxes, and it takes approximately 4-14 days to reach Malaysia. All shipping times are counted when we receive full payment and complete your online documents.
What is CBM?
CBM stands for cubic meters (m³). You can calculate CBM by measuring a package's length x width x height in meters (m).
For example, if the package's dimensions are 100 cm in length, 200 cm in width, and 100 cm in height:
100 cm x 200 cm x 100 cm = 2,000,000 cubic centimeters
2,000,000 cubic centimeters divided by 1,000,000 cubic meters = 2 CBM
Note: If the package is less than 0.3 CBM, the price is based on the current market (for less than 0.3 CBM, we recommend using CIEF LITE).
Do you handle shipping from Malaysia to China
Yes! Jike Logistics also handles shipping from Malaysia to China. We are a China-based freight forwarder in Malaysia.
Do I Need to Pay Customs Charges When Importing Goods from China to Malaysia?
If the total value of your shipment falls below the De Minimis Rate, which is MYR 500, you are exempt from paying customs charges. However, if your shipment's value exceeds MYR 500, you may be subject to the following charges: SST (Sales and Service Tax): 5-10% Import Duties: 0-25%. For a hassle-free experience without the need to handle customs clearance and taxes, you can opt for our Jike's DDP service, which provides all-inclusive shipping solutions.
What Are the Advantages of Air Freight from China to Malaysia?
The primary advantage of choosing Air Cargo for importing goods is the speed of delivery. If you're dealing with sensitive items, Air Cargo is the preferred method as Sea Freight is not suitable for such goods due to longer transit times, which may result in damage. Express Shipping, on the other hand, is best for urgent documents or small shipments. For cost-effectiveness, consider importing over 300 kg via Air Cargo. The higher your shipment's weight, the better your chances of securing a lower rate. Key Benefits of Air Cargo: 1. Delivery in 3-7 days. 2.Suitable for sensitive goods. 3. Becomes cost-effective with larger shipments compared to Express shipping.
What is the Most Cost-Effective Way to Ship from China to Malaysia?
For bulk cargo, sea Freight Malaysia is the most cost-effective shipping method from China. You can choose between FCL (Full Container Load) or LCL (Less than Container Load) depending on your shipment's volume. If your goods weigh less than 45 kg, Express Shipping to Malaysia from China is a viable option.
What is the Average Cost for International Express Shipping from China to Malaysia?
Leading global couriers such as FedEx, UPS, and DHL offer Express Shipping services from China to Malaysia, ensuring swift delivery. Here are approximate rates based on weight:For shipments under 10 kg: The cost ranges from US $6.7 to US $10 per kilogram.For shipments between 100 kg and 500 kg: Expect rates between US $2.9 and US $6.15 per kilogram. If you have any more questions or require further assistance, please don't hesitate to contact us at Jike Logistics. Your reliable partner in international shipping from China to Malaysia.
Are There Height Restrictions for Air Freight when Shipping from China to Malaysia?
Yes, height restrictions apply, and they vary depending on the type of aircraft used for shipping. Width and length restrictions are also considered. Accurate measurements are crucial for calculating shipping costs and determining the appropriate aircraft. Here are the maximum height parameters:
118.1 inches / 300 cm for 747 cargo aircraft.
96.1 inches / 244 cm for 777 cargo aircraft.
94.5 inches / 240 cm for 737 cargo aircraft.
94.5 inches / 240 cm for 33X cargo aircraft.
For standard Air Freight, the maximum acceptable width and length are 2.44 x 3.15 meters (96 x 125 inches). Special packaging may allow for the shipment of wider or longer cargo. Our services can assist you in estimating costs and determining the correct dimensions. Please contact us for more information.

Are you looking for safe and reliable international shipping and moving services?
We've got you covered!