Shipping To Bahamas
JIKEship offers reliable and efficient shipping services from China to the Bahamas for a wide range of markets and suppliers looking to do business within and outside the Bahamas. If you are shipping from China to the Bahamas for the first time, be sure to check out our in-depth country guide, covering essential information from common shipping methods, times and costs, designed to ensure the smooth movement of your goods from China to the Bahamas.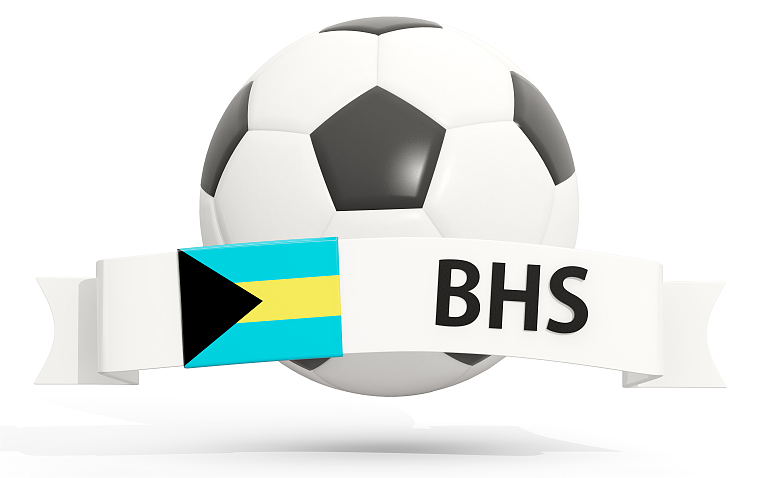 Step 1: Check Bahamas customs regulations
It is certain that you may encounter problems when your goods reach the Bahamian border prior to entering the Bahamas.
To ensure you understand the regulations and restrictions on shipping to Bahamas, you really need experts to help you with customs documentation, clarification of case requirements, and critical visibility into the trade process to avoid costly delays. This is also the time to understand what documentation you need to prepare in order to get your goods through customs.
Import Licenses:
What you need to know is that a license is required to import certain items and applications for a license should be made to the ministry indicated below:
Poultry, vegetables, meat, fruit, live plants and animals --- Ministry of Agriculture, Marine Resources and Family Islands Affairs

Medicines and Pharmaceuticals (dangerous drugs) --- Ministry of Health and Wellness

Trailers, slot machines, and recreational vehicles (temporary use only) --- Ministry of Finance

Firearms, fireworks, and underwater firearms, except Hawaiian sling harpooning devices: Commissioner of Police

Precursors and essential chemicals: Customs and Excise Department

Motor vehicles with non-rebuildable titles, used primarily for the transportation of goods and persons: Ministry of Finance

Motor vehicles or motorbikes ten years or older: Ministry of Finance

Liquid or liquefied petroleum gas: Ministry of the Environment and Natural Resources (*No import license is required, but a certificate is required to prove that the product can be safely transported and stored.
Import Requirements and Documentation
Bahamas Customs requires an entry form for goods shipped by sea, air, or mail, and the original invoice is required for processing.
Bahamas Customs has recently introduced an electronic single window called Click2Clear to facilitate the import and export of goods.  To access the Click2Clear system, one must first register online. Copies of current import regulations are available from the Bahamas Customs and Excise Department.
Prohibited and Restricted Imports
The prohibited imports include:
Any food articles intended for but unfit for human consumption.

Indecent or obscene prints, photographs, paintings, cards, books, lithographs or other engravings, or any other indecent or obscene article.

An underwater gun, other than a Hawaiian sling gun, can discharge a projectile underwater.

Any article bearing a design imitating any currency or banknote or coin in current use in The Bahamas or elsewhere.

Copies of works for which the owner has given notice to the Comptroller under section 22 of the Copyright Act.
Items restricted from importation include:
Firecrackers and impact flash facilities save those, which in the opinion of the Comptroller, are not dangerous.

Fireworks, firearms, unless specifically authorized by the Commissioner of Police.

Trailers are trailer caravans for use as living quarters, offices, workshops, or similar purposes unless specifically authorized by the Minister.

Mechanical games and devices are set in operation wholly and partly by the insertion.

Motor vehicles with a non-rebuildable title, designed primarily for the transport of goods and persons.

Motor vehicles or motorbikes are ten years old or older.

Liquid or liquefied petroleum gas (no import license is required, but a certificate is required to prove that the product can be safely transported and stored).
For additional information on prohibited and restricted goods, please contact us.
Step 2: Choose a delivery method
If you want to ship goods from China to the Bahamas, there are many ways to do so.
Almost all typical transport service providers can deliver to the Bahamas.
With our experience in freight forwarding from China to the Bahamas, we not only have expertise in the best freight routes and modes of transport but also provide us with key relationships with carriers. This allows us to offer the cheapest means of transport from China to the Bahamas and ensure space availability when transporting your goods.
Sea freight to the Bahamas
Every year, over 90% of the world's cargo is shipped by sea, mainly thanks to its affordable transportation costs. Sea freight compares favorably with other forms of shipping services, especially when it comes to transporting bulk or large-size cargoes over long distances.
Another advantage of sea freight is that it can accept almost all types of cargo.
When using sea freight, importers have two options, FCL or LCL.
In terms of size, there are three types of cube containers: 20ft, 40ft, and 40ft high.
The pros and cons of shipping to Bahamas by sea
Pros:
Shipping to Bahamas is cheaper than air freight.
If you move goods by sea, there are no such restrictions on size and weight compared to air freight.
Cons:
Shipping goods from China to the Bahamas by sea requires more paperwork.
If you ship by sea, it takes a lot of time for the goods to reach their destination, about 4 to 6 weeks.
Although sea freight to the Bahamas is less expensive, it requires additional brokerage costs such as different fees, taxes, duties, etc.
How long does it take to ship from China to the Bahamas?
In general, shipping to Bahamas by sea takes approximately 15 to 30 days.
This may take more or less.
Therefore, shipping services can even deliver your goods in 7 to 10 days.
However, you must double-check every detail of the freight forwarder you entrust to get the best type of service.
Air freight to the Bahamas
Air freight is very fast compared to sea freight. Generally, it takes three to five days to deliver goods from China to the Bahamas.
Depending on the mode of transport chosen and the final destination of the goods within the Bahamas, it can take between 4 to 7 days for the goods to arrive at the port and 6 to 13 days for door-to-door service.
It should be noted that season, location, and cargo size play an important role in transit time. Obviously, not only the transit time for transport but also the price of transport for several events such as Chinese New Year and Golden Week increases significantly.
For shipments weighing less than 100 kg and not exceeding 1.5 to 2 cubic meters in volume, or when you just need to deliver a product quickly, air freight may be an economical option. The main benefit of air freight is precisely this.
How do I calculate the cost of shipping to Bahamas by air?
Typically, air freight charges are estimated based on the chargeable weight of the shipment.
The chargeable weight applicable to the shipment is the actual weight or the volumetric weight, whichever is greater.
Firstly, we must measure the actual volume of the shipment, i.e. length x height x width, and then multiply the result by 167.
Secondly, if the volumetric weight is greater than the actual weight, an airfreight charge will be levied.
Therefore, we can calculate the cost of air freight from China to the Bahamas.
The best way to ship from China to the Bahamas
When shipping to Bahamas, everyone wants the same thing: fast and safe delivery of goods at the lowest possible cost.
Every customer is different and has different requirements in different situations, coupled with the ever-changing nature of the shipping market.
The best way to get your goods from China to the Bahamas is to rely on a reputable and experienced freight forwarder.
Before shipping your goods provide your freight forwarder with the following information.
The type of goods and their value
How fast do you need the shipment
How the cargo is loaded (size, weight, quantity) or simply share the packing list
Supplier's address (origin seaport/airport), delivery address (destination seaport/airport)
Your budget
Time for cargo preparation
If you want to start your business journey but are unsure of what to do next, get in touch with us.

JIKEship will be happy to help you and teach you the basics and details of importing and exporting, as our success is directly linked to yours.