Do you have cargo shipped to or from Puerto Rico?

If you happen to import goods from China, read on for this comprehensive guide in China to Puerto Rico transport, you will surely find it useful. The following includes shipping methods, transit times, costs, customs clearance, and the best shipping methods that can help you with your China - Puerto Rico transport.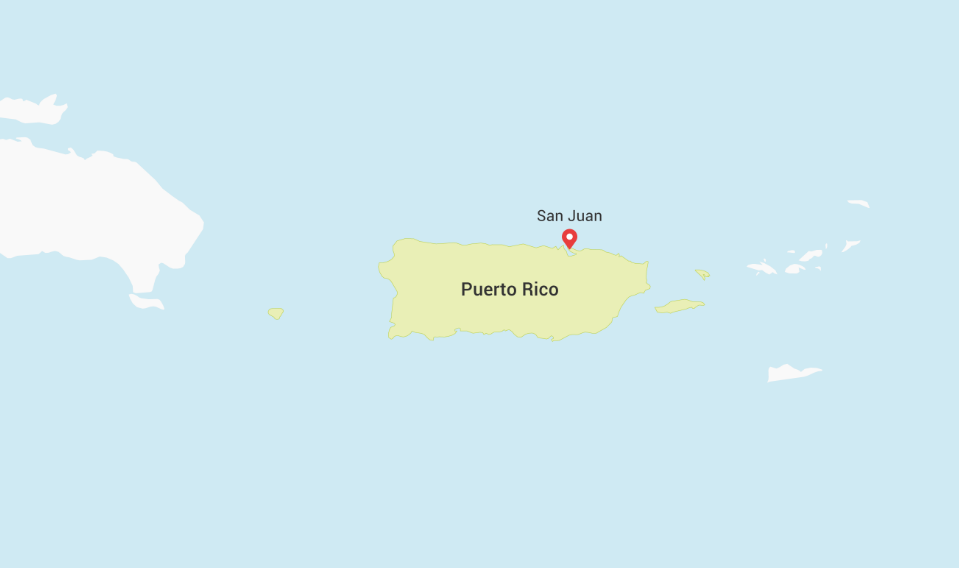 1. Procedures
Please make sure to read the procedures before handing over the goods to someone else.
Inquiry. You send us the details of the goods and your requirements.
Quotation. Based on the requirements of the shipment, we offer tailor-made shipping advice, including time, schedule, price, and recommendations.
Booking. You agree and confirm our proposal, instructing us on how to contact your supplier. We contact them and then coordinate local export operations and make the booking.
Shipping. We clear customs for you, prepare the bill of lading, and arrange the shipment.
Payment: We send you the freight invoice, and you pay us accordingly.
Tracking. We release the goods and send you tracking information about the status of the goods.
After-sales service. We keep a close eye on the shipment and follow up on arrival notifications, customs clearance, and delivery.
2: Define your incoterms
Before you place an order with your supplier, it is most important to confirm the trade terms with your supplier, it makes sense for you to know what you need to pay for the shipment.
Incoterms play an important role in international transport. If you've never shipped anything before, you may not be familiar with the term "Incoterms".
They are the industry standard, so it's important to be familiar with them. Knowing the right Incoterms to use when importing from China to Puerto Rico will help you save a lot of money. Make sure you are familiar with these and determine the Incoterms for your shipments before you move forward.
You need to know that here, the seller is responsible for making the goods available at the seller's premises.
It is worth noting that the buyer bears the entire risk from there to the destination.
The seller is responsible for the delivery of the goods loaded on board the ship.
The risk is transferred as soon as the goods have been set down inside the ship.
CIF (Cost, Insurance and Freight)
The seller bears the insurance and freight charges (unpaid duties) to the named port of destination.
The risk is transferred as soon as the cargoes have been set down inside the ship.
DDP (Delivered Duty Paid)
The seller is responsible for transporting the goods to their destination, paying any duties and making the goods available to the buyer.
The risk passes once the buyer has access to the goods ready to be unloaded at the agreed destination.
3: Choose your Puerto Rico transport method
Over the years, the Puerto Rico transport sector has developed air freight, sea freight, door-to-door services, LCL and FCL services, and Puerto Rico car transport services. This service allows us to offer the most affordable way of transporting goods from China to Puerto Rico and to protect the availability of space when conveying your cargo.
Among them, Air freight and ocean shipping are the two dominant methods.
Our freight forwarding to Puerto Rico uses its expertise to handle your cargo so that you may generate more substantial relationships with your Chinese suppliers and customer in Puerto Rico.
1) Sea Freight & Container Shipping From China To Puerto-Rico
Sea freight is the most common way to ship items from China to Puerto Rico, mainly because of its versatility and reliability. Anything can be shipped by sea, including very large and heavy items (such as cars).
The estimated transit time from port to port for shipping containers from China to Puerto Rico is 20 to 30 days. The number of days will vary depending on the required service route and sailing schedule.
JIKEship sea shipping service can transport your cargoes From China to Puerto-Rico. Owing to our vast network we are able to ship from various ports of departure across China.
These include Shanghai, Shenzhen, Ningbo, Qingdao, Guangzhou, Tianjin, Dalian, Xiamen and Hong-Kong.
Types of Containers for shipping from China to Puerto-Rico
When using sea freight, importers have two options available to them, FCL or LCL.
In terms of size, there are three types of cube containers: 20ft, 40ft and 40ft high.
NOTE: A standard 40-foot container can accommodate 22 standard pallets, with a 20-foot container holding 10 pallets.
JIKEship NOTE
20'GP = 20'DV = 20FT = 20′ = 20 feet ( for general purpose to Chile). This is for bulky, large goods. For instance, rocks and minerals or heavy machinery.
40'GP = 40'DV = 40FT = 40′ = 40 feet (for general purpose from China). This is for large, but not ultra-heavy cargo. So this container is suitable for goods such as furniture, tires, consumer goods, etc.
40'HC = 40'HQ = 40 feet high cube for shipping from china to Chile
For irregular cargo that won't fit into regular containers, there are some special options available such as Open Top Containers, Reefer Containers, Flat-Rack Containers, Tank Containers, and so on.
FCL (Full container load)
FCL (Full Container Load) means that your product is filled to the brim with a full box, 20 feet or 40 feet wide. If you are shipping large quantities, shipping a full container will save you time and money.
Another advantage of a full container load is that your items are stored separately from other importers. It is also faster than shipping in consolidated containers because there is no need to consolidate or unconsolidated your items from others.
However, full container charges are made at a flat rate, whether your container is full or not.
LCL (Less than container load)
LCL (Less Than Container Load) is the service used if you do not have enough cargo to fill a full shipping container from China to Puerto Rico.
By sharing storage space with other consumers who are also shipping to the same destination in Puerto Rico, you will be able to store money while still having clarity and control over your shipments to Puerto Rico.
This also means that your delivery may take longer due to the packing and unpacking process.
In addition to regular FCL and LCL shipments, if you are shipping large, heavy cargo from China to Puerto Rico, we recommend using a flat rack or open-top container solutions. For temperature-sensitive cargo, we can provide refrigerated containers.
2) Air Freight From China To Puerto-Rico
The biggest advantage of air freight is its speed, as goods leaving China can arrive in Puerto Rico within 5-7 days. This is the best shipping option for high-value shipments as they take less time in transit.
Keep in mind that shipping by air usually only involves delivery to the airport in Puerto Rico, not the final destination of the inventory. In addition, additional transport facilities must be provided to get your goods to their final destination.
JIKEship has established an extensive network of airlines specializing in air freight, offering daily and weekly flights from major airports in China to any air destination worldwide.
Our transportation options include Airport-to-Airport, Door-to-Door, Airport-to-Door, and Door-to-Airport services.
This may vary in times of high volume of goods due to increased market demand. JIKEship's freight forwarding to Puerto Rico can provide expertise in this area for your logistics needs.
Charter service
The charter Services give you peace of mind when handling your freight exports from China to Puerto-Rico. The types of cargoes shipped by this service are:
Consumer goods
High-value cargoes
Time-critical freight
Heavy load & oversized equipment
Car, Aircraft and ships spare parts
Medical supply & humanitarian relief aid
Sensitive cargo such as hazardous, fresh, or perishable goods
NOTE:Our part charter and full charter options range from 10.000 lbs (5.000 kgs) to 45.000 lbs (22.000 kgs), loadable in pallets, skids, crates or simply bulk.
Shipping Time from China to Puerto-Rico :
Unforeseen conditions such as port congestion, customs delays and weather conditions may increase the time it takes to ship goods from China to Puerto Rico.
Please see an example of transit time to Puerto Rico.
Express: 3-5 Days
Air Freight: 5-7 Days
Sea Freight: 18-30 Days
4: Check the customs regulations for shipments from China to Puerto Rico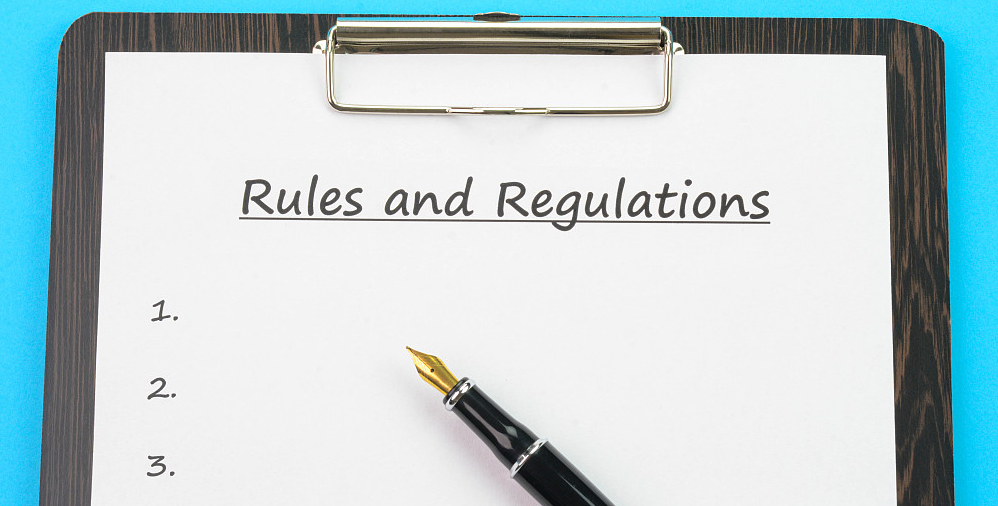 It is safe to assume that you may encounter problems when your shipment is approaching the Puerto Rican border before entering or leaving the country.
Make sure you are aware of the current regulations and restrictions on shipping from China to Puerto Rico. You really need an expert to help you with customs brokerage documentation, clarify case-by-case requirements and provide critical visibility into the trade process to avoid costly delays. This is also the time to understand what documents you need to prepare in order to get your goods through customs.
International Shipments Arriving to Puerto Rico:
Goods arriving in Puerto Rico directly from an international destination must first pass through US customs.

They will then be subject to excise tax and cleared by Hacienda. (For many goods, the tax rate is 11.5%, but varies depending on your shipment).
How Import Duties and Tariffs are Calculated?
Tariffs, duties and taxes are something that all importers need to be familiar with. These government expenses are calculated using specific and standardized methods.
Step 1: Determine the tax rate of the goods you are delivering.
This duty rate varies by destination country/region. To find out the tax rate, please visit the Trade Tariffs page on the US Customs and Border Protection website. Tariff rates can be found by HS code or product description.
Step 2: Calculate the customs duties for the shipment.
Once you have obtained the tax rate, you can then calculate the amount of tax on your goods. Add together the value of the goods, shipping costs, insurance, and any additional costs and multiply the total by the duty rate. The result is the amount of duty you will have to pay to customs on your goods.
Total Duty Amount = (Value of Goods + Freight Cost + Cost of Insurance + Additional Costs) * Duty Rate
Want to learn more? More information can be found in "How are import duties and taxes calculated?".
What documents are necessary to ship to Puerto Rico?
The basic import document for Puerto Rico is the customs declaration form used for customs clearance.
This document must be accompanied by a commercial invoice, a bill of lading, a packing list and a certificate of origin. In addition, if applicable, a document certifying the guarantee of payment of additional duties for undervalued goods, and a document certifying compliance with Puerto Rico's product safety and performance regulations (see Trade Standards section).
JIKEship NOTE
1)The commercial invoice must list the value of the cargoes, the HS tariff classification of the cargoes, and the country of origin of the cargoes.
2)The packing list must list the quantity and type of each item, the HS tariff classification of the cargoes, and the gross and net weights of the shipment.
3)The bill of lading must list the name and address of the shipper and consignee, the port of loading and discharge, the description and quantity of the cargoes, and the date of the shipment.
4)The certificate of origin must be issued by the Chamber of Commerce in the country of export and must list the HS tariff classification of the cargoes, the country of origin of the cargoes, and the date of export.
Prohibited and restricted items
Different companies have different rules, and different countries have prohibited items.
Please make sure you check these before placing your order, as it is safer than sorry.
Some of the prohibited goods are: weapons, acid or other goods that could damage other packages.
Restrictions are also in place for items such as controlled substances or tobacco.
Remember, if you are in doubt about whether a shipment is safe or legal to transport, be sure to consult with one of our professionals.
If you want to start your business journey but are not sure what to do next, then please send a message.

We are happy to help you and teach you the fundamentals and the details when it comes to importing, because our success is directly linked to your success.