Shipping To Barbados
Shipping to Barbados from China has never been easier, check out our shipping solutions for your shipments to Barbados.

JIKEship offers the most reliable shipping service at the cheapest rates.
Barbados Customs Clearance Guide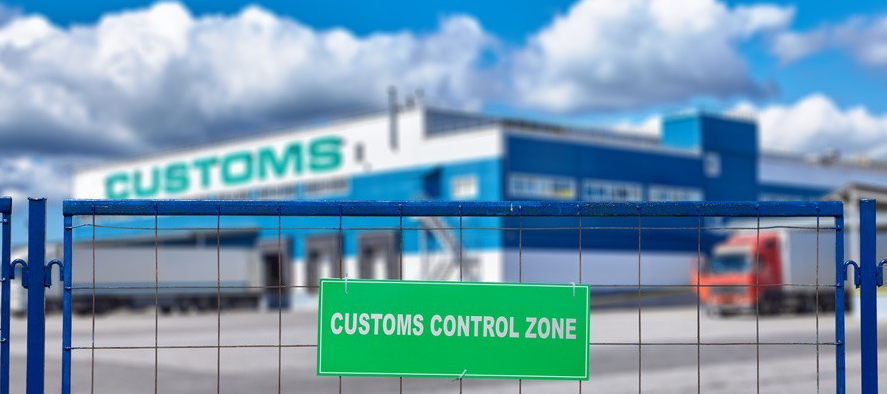 Barbados is a full member of the Caribbean Community (CARICOM) and has implemented the CARICOM Common External Tariff for goods, with import duties ranging from 0% to 20%. Secondly, excise duties ranging from 5% to 60% are levied on four categories of goods: alcoholic beverages, tobacco products, motor vehicles and petroleum products.
However, some items are subject to higher import duty rates.
Fruit and vegetables (40%)
Jewellery (60%)
Watches (50%)
Automobiles (45 per cent)
T-shirts (115%)
There is also an additional 1% environmental tax
On new motor vehicles ($750 (B$1,500) per vehicle)
Used motor vehicles ($1,000 (B$2,000))
Refrigerators ($7.50 per unit ($15 Barbados))
Television sets ($5.00 per set ($10 Barbados))
All goods imported in containers not made of plastic, glass, metal or cardboard are subject to an environmental tax of 0.75% on the cost, insurance and freight (CIF) value.
What documents are required for shipping to Barbados?
Below are some of the documents that must be submitted to Barbados Customs upon the arrival of the goods.
Air waybill or bill of lading, depending on the mode of importation.
CARICOM document invoice (a commercial invoice is acceptable if all required information is available).
Supplier's invoice documenting all items in the shipment.
Form C-63 - Description includes information on items shipped, weight, shipper, and tariff code.
For exports, Form C-63 is also used. The commercial invoice and the relevant CBC form must also be submitted to Barbados Customs.
If an import permit is required, it must be obtained prior to importation. It is advisable to use a registered customs broker when preparing export/import documents.
What is banned in Barbados?
Items prohibited from being imported into Barbados include
Counterfeit coins
Foodstuffs unfit for human consumption
Indecent or obscene articles
Infected cattle
Prepared opium
Fictitious postage stamps
Toy guns
Fresh fruit and vegetables are grown in or shipped from Florida, unless accompanied by a phytosanitary certificate
Ozone-depleting substances (HS Ex 29.03)
Goods prohibited by any other law of Barbados
The following goods are restricted from being imported:
Arms and ammunition
Cannabis sativa
Spirits and wines not in bottles or in containers of less than 9 gallons
Tobacco, cigars, cigarettes, and cigarillos, unless in full packs
Tobacco extracts and essences
Goods bearing the Royal Coat of Arms of Great Britain
Goods imported as supplies for ships or aircraft, except for the consumption of passengers and crew
Ozone-depleting substances (HS Ex 29.03)
Refrigerant mixtures (HS Ex 38.24)
Goods are subject to any other law of Barbados.
For more information, please contact JIKEship's Barbados Customs Department.
How to ship goods from China to Barbados?
JIKEship offers air, sea, and express services for all types of shipments to Barbados, allowing us to offer the most affordable shipping methods and protected space availability when delivering to Barbados. In addition, our freight experts will guide you and monitor your shipment until it arrives safely in Barbados.
What are the benefits of shipping to Barbados by air?
There is no doubt that air freight from China to Barbados is beneficial in a number of ways.
Firstly, it is the fastest way for shipping to Barbados compared to road, rail or sea transport. Air freight maintains a tight schedule and even if your product misses a flight, it won't take long to arrive.
Secondly, air freight usually requires less packaging weight. You can save some money on additional packaging, storage and insurance costs.
Finally, air freight reduces the need for local warehousing and insurance costs are lower for air freight.
Barbados International Airport
Grantley Adams International Airport
Grantley Adams International Airport (GAIA) (IATA: BGI, ICAO: TBPB) is the international airport of Barbados, located in Seawell, Christ Church.
It is the only designated port of entry for persons arriving and departing by air in Barbados and serves as one of the main gateways to the Eastern Caribbean region. The airport has direct services to destinations in the United States, Canada, Central America, and Europe.
How long is the delivery of goods from China to Barbados?
Air freight usually takes between 7 and 10 days to transport goods from China to Barbados. Shipping dates may vary depending on the company and cost. It is also advisable to spend more time on Barbados customs and other formalities when shipping to Barbados.
Using sea freight, your goods will arrive in Barbados within 15 to 40 days. It is important to note that delivery times may vary between different companies. For example, some companies promise to deliver your goods within 15 days, while others promise to ship your goods from China to Barbados within 30-40 days.
What is the cost of shipping to Barbados?
Prices may vary for different reasons.
Firstly, the price depends on the amount of product you are shipping. The higher the weight, the lower the price.
Secondly, prices also vary depending on transit times and insurance policies. For example, DHL, UPL, FedEx, TNT, etc. charge different rates.
What is the cheapest way to transport from China to Barbados?
The cheapest way to transport from China to Barbados is by sea. Sea freight may take longer than air freight, but it can carry large volumes of goods, thus reducing transport costs. If you are satisfied with long-term delivery, sea freight is your best option for shipping goods from China to Barbados.
If you are interested in shipping from China to Barbados, please contact us.

JIKEship experts get tailor-made transport solutions and quotations for your shipments from China to Barbados.