Shipping to India from China
JIKE has a wealth of logistics resources and unique service advantages. If you are struggling with shipping to India, with years of experience we may be able to provide you with a unique insight into your own cargo services to India.
Trade between India and China is growing rapidly. bilateral trade in 2007 was US$38.65 billion, up 55.5% year-on-year. Currently, China is India's second largest trading partner and India is China's tenth largest trading partner.
Guide to Shipping in India
Now, if you are thinking of shipping to India, then this guide is for you.
You can find most of the information on shipping to India here.
These will include customs regulations, shipping methods, shipping costs between shipments and much more.
Part 1.Customs system in India
India has a registration system for foreign trade operations. The Government of India classifies import and export products into: prohibited, restricted, exclusive and general categories. All foreign trade enterprises are allowed to operate in the general category. The operation of restricted products is subject to licensing. A few products, such as petroleum, rice, wheat, fertilizer, cotton and high-grade iron ore, are subject to exclusive management by state-owned foreign trade enterprises.
The quality inspection system for imported products in India includes a mandatory inspection system and a voluntary inspection system. Foreign manufacturers or Indian importers must apply for product quality certification from the Bureau of Indian Standards in advance and obtain a certificate of certification, which is used by Customs to release imported products.
The quality inspection system for export products includes a batch inspection system (CWI), an in-process quality control system (IPQC), a self-certification system and a food safety management system.
Enterprises whose products are all exported, domestic and foreign enterprises in export processing zones and free trade zones are exempted from income tax for five years; enterprises are exempted from customs duties on the import of machinery and equipment parts and raw materials used in the production of export goods; and joint ventures in backward regions are subject to a 25% reduction in income tax for 10 years.
Taxation policy for imported goods into India
Indian import duties and taxes are calculated on the value of the shipment, i.e. the CIF value (CIF).
India levies basic customs duty, additional customs duty and education cess on imported goods.
Indian tariffs can be levied on an ad valorem basis or on a quantitative basis. Tariff rates basically range between 0% and 150%. Laptops and other electronic goods are exempt from customs duties.
India does not have a starting point for all duties and taxes.
Notes for export to India
Customs clearance documents: bill of lading, packing list, invoice and certificate of origin CO or FORM B, according to the customer's requirements Upon arrival, the goods can be stored in the customs warehouse for 30 days. After 30 days, customs will issue a notice of collection to the importer. If for some reason the goods cannot be picked up on time, an application for an extension can be made to Customs. If the importer does not make an extension request, the exporter's goods will be auctioned after 30 days of storage at Customs.
After unloading (within 3 days), the importer or his agent will need to complete an import declaration in four copies. The first and second copies are retained by Customs, the third by the importer and the fourth by the bank where the importer pays the tax. Expiry of the deadline is subject to high demurrage charges to the port authority or airport authorities. If the declaration is made through the Electronic Data Interchange (EDI) system, there is no need to complete a paper import declaration, but the details required by Customs to process the application for clearance of the goods are entered and the import declaration is automatically generated by the EDI system.
The bill of lading must show the importer's GSTN number, IEC number, email address and telephone number.
Indian customs regulations stipulate that the importer with the IEC number on the bill of lading has control of the goods once they arrive in port and that exports to India are paid for in advance if possible.
Part 2.Sea freight from China shipping to India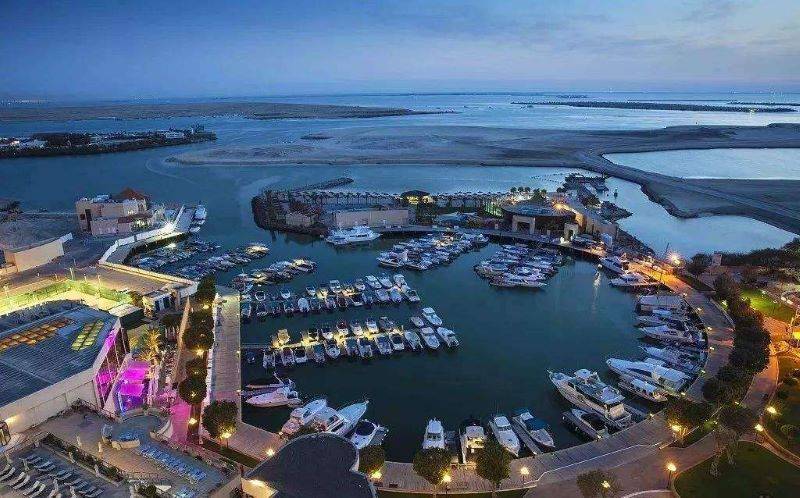 India is the largest country on the South Asian subcontinent and has a large number of domestic ports. India has 12 major ports, including Mumbai, Kolkata, Chennai (formerly known as Madras), Cochin and Goa, which are responsible for three-quarters of the cargo traffic. Of these, the port of Mumbai is the largest port in India, ranking 18th in the world in terms of throughput.
China Shenzhen sea freight export to Mumbai, India can be taken by sea freight direct, the voyage is about 12-14 days. Shipping companies include APL, CMA, COSCO, HMM, HPL, KMTC, OOCL, RCL, SKR, WHL, ZIM.
The voyage from China to the Indian port of Kolkata takes about 14-21 days with transshipment from other ports. Transshipment ports include Colombo/Vishakhapatnam/Krishnapatnam/Port Klang/Singapore etc.
For import and export by sea to India, the following documentary information is involved.
(1) Signed invoice
(2) Packing list
(3) Sea waybill or bill of lading/air waybill
(4) A completed GATT declaration
(5) Declaration from the importer or his customs agent
(6) Approval document (to be provided if required)
(7) Letter of credit/bank draft (if required)
(8) Insurance documents
(9) Import licence
(10) Trade licence (to be provided if required)
(11) Laboratory report (to be provided if the goods are chemicals)
(12) Provisional Duty Exemption Order
(13) Original Duty Exemption Entitlement Certificate (DEEC)/Duty Drawback Exemption Entitlement Certificate (DEPB)
(14) Catalogues, detailed technical specifications, relevant documentation (in case the goods are machinery and equipment, machinery and equipment parts or chemicals)
(15) Individual prices of machinery and equipment parts
(16) Certificate of origin (provided when preferential tariff rates apply)
(17) No commission statement
Indian Customs Return Regulations
The Indian customs regulations stipulate that the exporter has to pay the port storage charges, agency fees and other reasonable charges to the shipping agent for the return of the goods on the basis of the certificate of abandonment provided by the original importer, the relevant lading documents and the letter from the exporter requesting the return of the goods.
If the importer is unwilling to give the exporter a certificate of not wanting the goods, the exporter may, on the basis of a letter or telegram from the importer refusing to pay or pick up the goods or a letter or telegram from the bank or ship's agent stating that the importer will not pay for the bill of exchange, the relevant proof of lading and a letter or telegram from the seller requesting the return of the goods, entrust the ship's agent to submit the request for return directly to the customs office at the relevant port in India and to go through the relevant formalities.
Part 3.Air freight from China shipping to India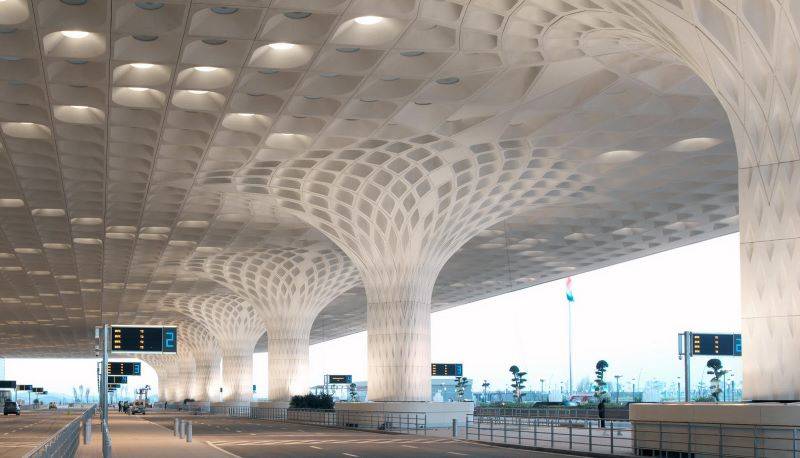 China to India airfreight is the branded international airfreight route of the airfreight department of JIKE Logistics, which has been cooperating with many domestic airfreight and international airfreight airlines such as CZ, CA, MF, AK and EK for a long time, and is the domestic airfreight and international airfreight practitioner with a wide range of cooperation in the domestic airfreight and international airfreight industry in China.
JIKE Logistics' international airfreight department mainly focuses on airfreight routes from China to India, providing services such as door-to-door collection, packing, customs declaration, customs clearance, inspection, cargo dispatch to the destination port and collection of payment on behalf of customers. Customers can check the information of cargo transfer through the website.
Indira Gandhi International Airport
If you are planning to ship from China to India, you can use any of the following airports as your destination airport.
Delhi's Indira Gandhi International Airport is one of the largest and busiest airports in India.
The airport is located in the NCR area of west Delhi and is named after former Indian Prime Minister Indira Gandhi.
Chennai International Airport
Chennai International Airport is located 7 km from the city centre.
It is the second largest cargo hub in India and the main international hub for cargo arrivals from southern India.
The airport has a sophisticated and ultra-modern design, with excellent connectivity to other modes of transport.
Mumbai International Airport
Also known as Jatrapati Shivaji International Airport, this is one of the largest and most important airports in South Asia.
It is spread over 1,450 acres and has five operational terminals, as well as a dedicated air cargo centre to the west of International Terminal 2.
Together with Indira Gandhi Airport, it handles more than 50% of the country's total cargo traffic.
India has nearly 20 major international airports. But these are the top 3.
Others include; Bangalore, Kolkata, Trivandrum, Cochin, Hyderabad, Ahmedabad and Pune International Airport.
How long does it take to arrive by air in India?How long does it take to arrive by air in India?
India air freight has the advantages of fast time, cheap price and smooth customs clearance, small packages take 7-15 days; air freight special line only takes 5-7 days, sea freight 20-25 days, the specific logistics transport time, but also by the weather, customs clearance and send and receive the geographical factors affected.
Part 4.Express delivery and shipping costs from China to India
What are the costs of shipping by air from China to India
International express shipping includes shipping costs, and fuel surcharges. The value of the goods exceeds the starting point of the local customs tariff will also
Customs duty, India customs duty is relatively high, the normal need for 40%-60%.
China to India by air How much is the express postage to Mumbai How many days to
The minimum charge for air freight is 45KG, less than 45KG should be charged at 45KG, air freight to Mumbai is about 3 working days, need to book a day in advance, express to Mumbai 3-4 working days to, express China to India air freight prices, you need to provide the corresponding China to India air freight prices of weight and product details.
Postage rates from China to foreign countries
The postage rates from China to foreign countries are as follows.
1、China to India air freight price, if you choose to send international express China to India air freight price, then in the four major courier respective standards charged, UPS, DHL, FEDEX, TNT are in accordance with the first weight 0.5KG, and then the renewal weight 0.5KG one step down the billing, this billing method has been to 21KG for the boundary. After 21+kg, the total cost is calculated according to how much a kilo costs. At the same time, for the region you are sending to, compare the discounted price at the time and multiply it by the fuel surcharge for the month.
2、if you choose to take the international special line channel, then according to the corresponding price of the respective agent special line to correspond to the accounting. The special line is divided into (double-clear tax and double-clear not tax).
How much is the cost of air freight from China to India per kilogram?
What is the cargo ah, generally more than 20 per kilogram! But also to see which airport! Shanghai Ocean Express International Air Freight Express.
China to India air freight price of the introduction to talk about it here, thank you for taking the time to read the content of this site, more information about how much to India air freight cost, China to India air freight price do not forget to contact us.
Part 5.FAQ with shipping from China to India
FAQ
Q: How long does it take to ship my cargo from China shipping to India?
A:Even though most companies do not give you an exact date for the arrival of your cargo, they do provide an approximate date.In most cases these dates are reliable.But yet again it depends on the method of shipment and the frequency of the shipping company to your destination.
Q:My supplier has no right to export. Can you help me export the goods?
A: Yes, we can. We can buy the export license, do the customs declarationand ship the goods out to you.