POSTAL SERVICE
We combine domestic and international movement to drive the extra value for your business.
Overview
EMS refers to Express Mail Service. It is the so-called post EMS service. It is a global brand, an idea from the Universal Postal Union, and a truly global service with many useful functions. Compared with other services, packages through the EMS courier service are easy to go through Customs. That is to say, to some extent, it has higher customs clearance priority.

Due to the extensive coverage of the postal network with a huge number of post offices, the EMS courier service has the largest number of customer access points in the world. It also offers the world's largest last-mile delivery backed by a network of premium postal courier services. Post offices in approximately 170 countries and territories around the world offer this premium end-to-end service for documents and merchandise.
How can EMS courier service boost your business?
You can ship your package using any country that offers an EMS delivery option. More than 170 countries offer EMS shipping, including China Post EMS, Japan Post, and even Cambodia Post! To ship your package using EMS, visit the EMS website or contact your nearest national postal service to see if they offer EMS courier service, also you can contact a freight forwarder like JIKEship.
Pick up from anywhere in China
excellent service and reasonable price
Priority processing from acceptance to final delivery
End-to-end tracking
Signature on delivery
24/7 customer service
The key advantage of EMS courier service includes
Very affordable shipping costs
The high clearance pass rate
Attractive Billing methods, generally
①only charge based on gross weight, not volume
②Items under 0.5kg can be calculated at the document price
Able to ship different kinds of items
Food, health care products, cosmetics, famous brand, imitation bags, boxes, clothing, shoes, gifts, and a variety of special goods

However, EMS also has its shortcoming, such as
Transit time is slow and unstable
Website tracking is relatively not timely
Long response time to deal with problems
How long does EMS courier service shipping take?
EMS shipping times will vary, not only because of EMS flight status, but also depending on the size and weight of the package, shipping method, and final destination. In addition, other objective factors may also lead to unstable transit time, such as weather, epidemic, legal holidays, politics, etc.

However, on average, delivery times are 2-7 days within the same continent, 3-7 days for the US, and 7-15 days for other more remote destinations.

Below transit time is only for your reference
Zone 1: Macau, China, Taiwan, Hong Kong, China, around 2-4 days
Zone 2: North Korea, South Korea, and Japan, around 2-4 days;
Zone 3: Philippines, Cambodia, Malaysia, Mongolia, Thailand, Singapore, Indonesia, Vietnam, around 3-7 days;
Zone 4: Australia, Papua New Guinea, New Zealand, around 3-7 days;
Zone 5: United States, around 3-7 days;
Zone 6: Ireland, Austria, Belgium, Denmark, Germany, France, Finland, the Netherlands, Canada, Luxembourg, Malta, South Africa, Norway, Portugal, Sweden, Switzerland, Spain, Greece, Italy, the United Kingdom, around 3-7 days;
Zone 7: Pakistan, Laos, Bangladesh, Nepal, Sri Lanka, Turkey, and India, around 3-7 days;
Zone 8: Argentina, UAE, Panama, Brazil, Belarus, Poland, Russia, Colombia, Cuba, Guyana, Czech Republic, Peru, Mexico, Ukraine, Hungary, Israel, Jordan, Uruguay, Lebanon, around 3-7 days 7-15 days;
Zone 9: Oman, Egypt, Ethiopia, Azerbaijan, Estonia, Bahrain, Bulgaria, Botswana, Burkina Faso, Congo (Brazzaville), Congo (Gold), Kazakhstan, Djibouti, Guinea, Ghana, Gabon, Qatar, Cayman Islands, Cote d'Ivoire, Kuwait, Croatia, Kenya, Latvia, Rwanda, Romania, Madagascar, Mali, Morocco Mozambique, Niger, Nigeria, Senegal, Cyprus, Saudi Arabia, Tunisia, Uzbekistan Uganda, Syria, Iran, Iraq Chad, Algeria, around 3-7 days.
How do I track my China post EMS service package?
To track your package, you can search on the EMS website, you can also use JIKEship's powerful tracking tool for real-time end-to-end EMS tracking. JIKEship's global tracking system can provide tracking information for EMS and other express shipping, including some private couriers. Our system will find your package's latest location and status information. JIKEship's tracking is 24/7 available, and its multi-courier tracking capabilities mean it's a one-stop logistics supplier for all your tracking needs..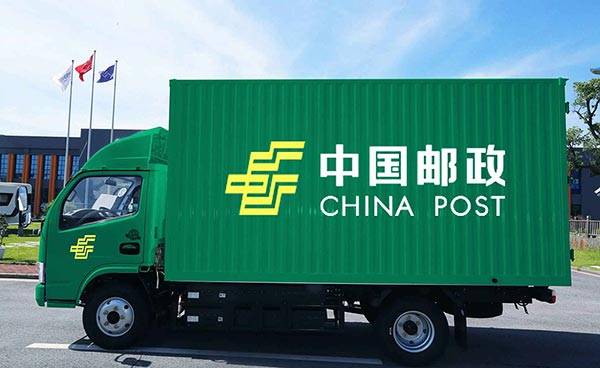 The EMS Cooperative is an agency of the Universal Postal Union, and more than 170 member countries jointly offer EMS service (post EMS service) – one of the fastest cross-border postal products. EMS Cooperative promotes cooperation among its members to provide high-quality and competitive EMS courier services to customers around the world.

EMS is awarded bronze, silver, and gold awards each year based on its annual performance, which gains fame for its service. Many transportations and logistics companies offer EMS-like services (such as DHL and FedEx), however, despite competition from private couriers, EMS is still popular (such as China Post EMS). The EMS partnership continues to strive for best practices with the support of the UPU.

√ If you are interested in EMS courier service, please let JIKEship serve you.