This guide is designed to show everything you need to know about developing a strategy for shipping to Fiji. Unleash your growth with our expertise in shipping millions of shipments to Fiji.
Guide to shipping methods
With our many years of experience in freight forwarding, we not only have expertise on the best freight routes for shipping to Fiji and freight methods, but it has also allowed us to build important relationships with carriers. This enables us to offer the cheapest way of shipping to Fiji and to ensure space availability when the goods are transported.
However, it is important to note that transport times and costs should be taken into account when choosing a method of transport.
Containerized cargo
There are two sizes of standard containers: 20ft and 40ft. The temperature-sensitive cargo can be packed in refrigerated containers called reefers (e.g. food and pharmaceuticals). Liquid chemicals can be packed in ISO tanks.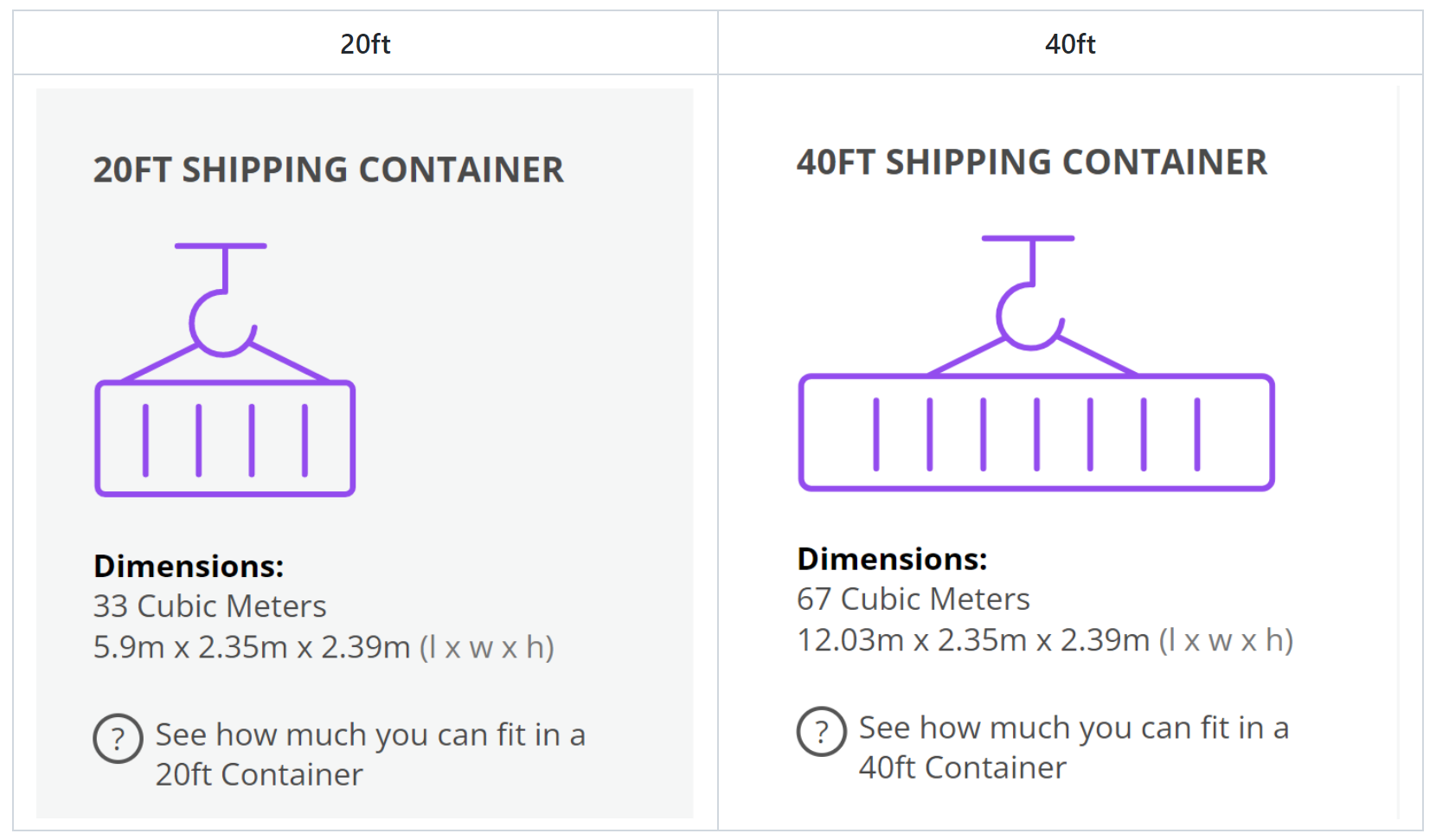 Bulk cargoes
Large quantities of solids (minerals, sugar, rice, wheat, etc.) and liquids (chemicals, oil, etc.) are transported as bulk cargo by specialized ships. JIKEship has extensive experience in this type of service, and we guarantee safe shipping to Fiji from China.
The best solution based on cargo information.
Competitive freight rates for bulk carriers.
Extensive experience in bulk cargo loading port ground services.
Loading supervision services
Roll-on/roll-off cargo
Roll-on roll-off cargo is usually used for cars, trucks, or other wheeled equipment that can be rolled on and off a ship. It is safe to transport your vehicle through a ro-ro service. JIKEship is a ro-ro transport specialist from China.
Competitive prices because of the close relationship with the carriers.
Rich experience as we have operated many shipments.
Space available
How long does it take to ship by sea to Fiji?
Using sea freight, your goods will be shipped from China to Fiji within 30 to 40 days.
Each company's delivery time may vary. Some companies promise to deliver your goods within 28 days, while others promise to deliver your goods within 30-40 days.
How do I choose between FCL and LCL shipping?
Your choice of FCL or LCL depends on the size and the volume of goods you are shipping to Fiji. Your choice can be based on both, but the below basic rules should be followed.
If the cargo size is between 1 and 8cbm, choose LCL
If the cargo size is between 8 and 15cbm, choose FCL or LCL as appropriate
If the shipment is over 15cbm, choose FCL
Air freight shipping to Fiji
If you are looking for the best way to ship by air from China to Fiji, the first thing to check is basic air freight knowledge.
Advantages of Air shipping
Fast Transit Time
Security
Coverage
Lower insurance cost
Fiji International Airport
Nadi International Airport
Nadi International Airport (IATA: NAN, ICAO: NFFN) is Fiji's main international airport and an important regional hub for the South Pacific islands, located off the coast on the western side of the main island of Viti Levu, 10 kilometers from the city of Nadi and 20 kilometers from the city of Lautoka.
Despite being Fiji's main airport, it is a considerable distance from the country's main population centers. It is located 192 kilometers northwest of the country's capital and largest city, Suva, and its own airport, Nausori International Airport.
The object of airfreight
For goods with high added value, high density, or small volumes, air freight may be a valuable option.
If businesses want to transport their products quickly, airfreight is the preferred option. It is particularly important for temperature-controlled goods, perishable goods, or live animals where time is of the essence.
Specifically, air services are available for the following types of cargo.
Perishable goods/live animals with a limited life span
Very high-value items requiring additional security
Items in small quantities or small metric weights
Items where the urgency is a priority
Air shipping Process
The air shipping procedure is straightforward:
Book your flight through your freight forwarder

Pick up the goods at the factory and deliver them at the designated airport

Provide documents and confirm

Flight departure and arrival

Customs clearance (VAT and other taxes)

Delivery to your address
Fiji customs clearance
Whenever you ship goods to Fiji, you will need to complete a customs form. The customs form contains all relevant information about your goods, including what you are shipping and where you are shipping them. This will be used to determine your duty rate and whether you are shipping anything that is prohibited, it is important to note that your tax rate is determined by considering many factors.
Import taxes and customs charges in Fiji
The taxes in different countries/regions depend on the local GST/VAT, as well as the category of goods and their declared value. The tax and duty threshold is the amount you start paying tax on based on the declared value of the goods.
Fiji uses the CIF method of calculation, meaning that import duties and taxes are calculated based on the value of the imported goods as well as the cost of transportation. Below are details of the duties and taxes in Fiji.
| Currency | United States dollar (USD) |
| --- | --- |
| Calculation Method | CIF |
| Tax Threshold | 200 FJD |
| Tax (VAT/GST) | 15% |
| Duty Threshold | 200 FJD |
| Import Duty Product Categories | |
Prohibited items for transport
The prohibited imports of goods include counterfeit banknotes and coins, weapons, illegal and narcotic drugs, and pornography. The restricted goods require the relevant licenses and permits from government departments and authorities before the goods can be cleared.
It is important to note that the Biosecurity Authority of Fiji (BAF) regulates all food and animal products shipping to Fiji and has strict and costly origin inspection and quarantine requirements for foreign goods.
It is also important to note that Fiji also prohibits the importation of honey from all countries.
For more information on prohibited and restricted items, you can consult our experts.