Demurrage and detention charges
Have you experienced delays in your deliveries and how did you resolve them when you encountered them? It is useful to know what to expect in the event of delays, read the following article to find out more about the meaning of demurrage and detention charges.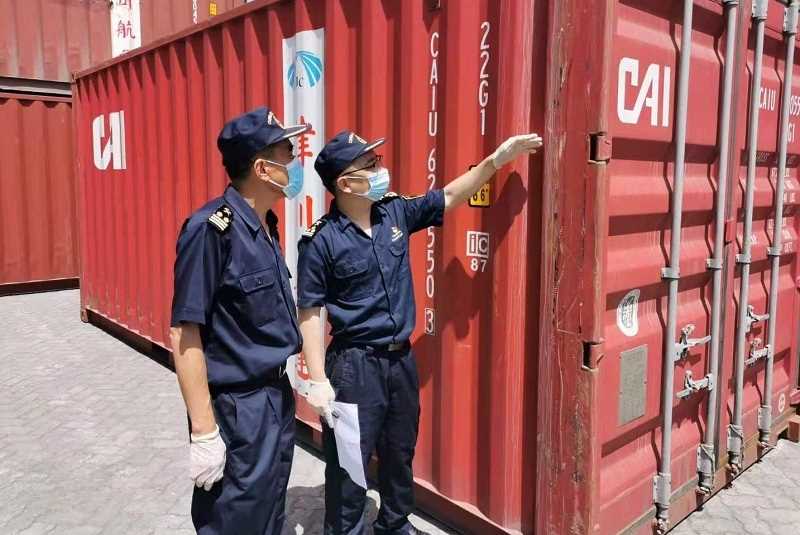 What is Demurrage?
Demurrage is the amount paid by the charterer to the lessor for the delay caused by the failure of the charterer to complete the loading and unloading of the cargo within the agreed loading and unloading time for reasons not attributable to the lessor.
For example, Lessee A and Lessor B entered into a voyage charter contract for the vessel "Peace" to arrive at Xiamen port on 4 October 2019 and be ready for loading, if A fails to prepare the cargo by this deadline, then A should pay demurrage to Lessor B.
In short, demurrage is charged to stop buyers from leaving goods in port for too long, thus ensuring the continued flow of trade.
This can easily lead to problems, such as port overcrowding, when buyers remove containers too late, for example. To avoid such blockages, therefore, it is important that parties turn over their equipment and storage units as quickly as possible
Calculation: There are approximately two specific ways in which demurrage is calculated.
(1) Continuous calculation of demurrage. By continuous, we mean that demurrage is calculated even on Sundays, holidays or when the loading or unloading of goods cannot take place due to bad weather, even if the agreed time is not counted as loading or unloading time. Although there may be a "full working time saved" provision for expedited delivery, demurrage does not take this into account and is included in the calculation of demurrage time as long as the time is continuous, regardless of the day of the week.
(2) On the same day. This calculation method is also called "non-continuous calculation", i.e. demurrage time is calculated in the same way as loading and unloading time. In practice, the former method is more commonly used and the parties can also agree on a different one.
Delays due to incorrect documentation

Delays due to late submission of documents

Delays due to lost documents

Delays due to cargo inspection or customs clearance

Delays due to release of goods at destination

Other physical conditions that may make port operations difficult or significantly slower. These may be: weather conditions, port fullness or staff strikes.
What are detention charges?
When an empty container is not returned to the port from the cargo within a specified number of days, a demurrage charge will be levied when the container has been picked up but not returned to the
When a container is taken but not returned to the carrier, a demurrage charge will be levied and the resulting demurrage charge is also known as a 'daily allowance'.
The number of days the shipper is allowed to keep the container before returning it to the port may also vary and this becomes a 'free days".
There is a tendency for distributors to confuse demurrage with detention charges. Probably the easiest way to distinguish between the two is to remember that demurrage is essentially a charge issued for containers that are loaded in the port.
Demurrage, on the other hand, is a charge for containers placed outside the port (whether they are full or not). For the latter, it is important that you get the goods out of the port on time, whether or not you do. You must also return empty containers on time.
Although, there are some exceptions. Some shipping companies may request demurrage for the use of equipment after an agreed period of availability. You can therefore experience having to pay both demurrage (port use charges) and detention (equipment use charges).
Another aspect worth mentioning is that detention may occur in different situations. The easiest way to understand the differences is to divide them into 2 categories: Per Diem (for equipment use) and Driver Detention (for driver's waiting time)
Similar to demurrage, driver detention can affect both exports and imports. At the import, drivers must wait for the cargo to be loaded. For exports, they must wait for the loaded container to be brought to the terminal ready to be boarded on the correct vessel.
Demurrage charges can be incurred both at export and import. The following are a few of the situations in which these may occur.
Importing
If the recipient cannot be contacted, the courier may not deliver on import. Too much time is spent on loading or unloading the receiver's means. As a result, drivers are delayed by returning containers during free time.
Exports
Lack of Verified Gross Mass may lead to rejection of the shipment. VGM or Verified Gross Mass is the estimated total weight loaded onto a container. This requires official approval. This rule is in accordance with SOLAS (Safety of Life at Sea). The shipper here is always the person responsible for the exact weight.
Both of these costs accumulate every day and can quickly become very expensive, so you should pay more attention to the port so you should pay more attention to the port transportation situation and make reasonable arrangements for your shipments to avoid prolonged hold-ups.