Amazon has become the world's second largest Internet company, is also one of the world's leading e-commerce platform, not only a rich variety of goods, supporting the Amazon delivery method is also noteworthy, today to give you a popular, Amazon's three major shipping methods, so that not done or will be stationed in the Amazon platform partners in advance to understand. At present, there are three types of Amazon delivery methods: FBA, FBA (self-shipment) and third-party overseas warehouse. Here JIKEship for you to do a simple comparison.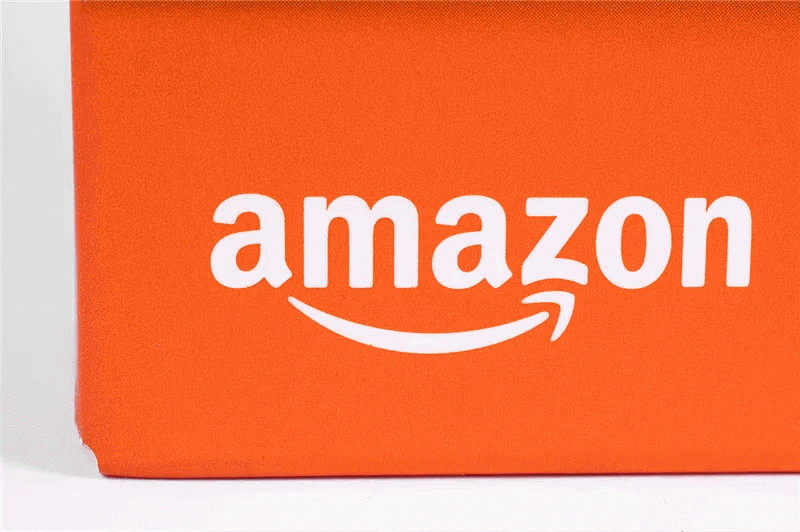 Amazon Delivery Method - FBA
FBA, that is, "Fulfillment by Amazon" abbreviation, meaning Amazon logistics for sellers to carry out related services.
FBA is a service provided by Amazon for third-party sellers since 2007, Amazon will build its own Amazon warehouse open to third-party sellers to use, sellers into the FBA goods, Amazon on behalf of providing warehousing, picking, shipping, customer service, returns and other services, Amazon according to the properties of the goods to the corresponding charges.
FBA is the official logistics service of Amazon, not only the speed of logistics, but also can improve the exposure and ranking of their stores. The seller first sends the goods to the Amazon warehouse in accordance with the official requirements, when the store receives the corresponding order, can be shipped directly from the Amazon warehouse, the entire warehouse operations are completed by Amazon staff; using FBA shipping if the logistics problems received because of customer complaints about bad reviews, Amazon official will directly help solve the problem, no need to worry. This is a good thing for the majority of sellers, because sellers do not have to be like other platforms, to keep an eye on all the time, for fear that a single inattentive to miss a business.
Amazon FBA products, basically not a lot of pre-sales service, sellers prepare the goods in advance, shipped to Amazon warehouses around the world. As for after-sales service, most of it is also taken care of by Amazon. When a seller has an order, Amazon will replace the seller for follow-up work, such as packaging, labeling, delivery and customer service.
But there are positive and negative aspects of everything, FBA provides convenience for sellers while also increasing the risk for sellers. Because once the FBA goods are stalled or off the shelves, the goods in the FBA warehouse become chicken, it is difficult to ship back and clear the warehouse, making many sellers suffer heavy losses. Therefore, new sellers in the selection of products, for Amazon delivery method is to choose FBA or choose FBM (self-shipment), to combine their target market and specific products to choose.
The advantages for sellers using Amazon FBA include: Amazon Prime and free delivery service, pricing, high consumer trust and logistics efficiency. Fast logistics, improved listing ranking, and if a bad review is received from a buyer because of logistics, Amazon will help remove it.
Disadvantages of sellers using Amazon FBA include: slightly higher overall costs, while when the inventory is subject to backlog, you need to pay additional fees; cumbersome headway operations, the need to carry out their own customs clearance; Amazon can unconditionally return goods, buyers return goods at will, prone to high return rates, increasing the cost of pressure, the return address only supports the United States (in the case of doing U.S. FBA); storage, picking, packaging and shipping methods without any control.
Amazon Delivery Method - FBM | Self-Shipment
FBM (Fulfillment by Merchant), which is what we call the "self-shipping" method. Self-shipment is also easy to understand, which means "self responsible for shipping". The FBM method of delivery requires the seller to be responsible for the entire process of sending the goods from his own hands to the customer's hands. Choose a special express logistics line to process the goods.
It has three channels. Each channel has its own characteristics. Merchants can choose according to their own needs, reasonable delivery, reduce inventory pressure and flexible operation. But because choosing FBM will lead to low product ranking, it is difficult for users to know and the cost is not very low, so you need to choose self-shipment according to your situation.
But self-shipment also has its disadvantages: self-shipment mode platform to give low ranking, low exposure; competition Buy Box difficult; sellers may cause bad reviews, or disputes due to imperfect logistics channels.
Amazon Delivery Methods - Overseas Warehouse
Overseas warehouse was once considered to be the best choice of Amazon delivery method.
Overseas warehouse has obvious advantages. Not only can expand the local warehouse market, but also the logistics cost will be much lower than FBA. The most important thing is the super fast shipping speed of overseas warehouse, because the overseas warehouse is built in the local area, which is conducive to the development of the local market, so the delivery can be the first response, which is also the majority of cross-border e-commerce layout offshore destination warehouse.
However, because the overseas warehouse is built overseas, it is difficult to manage. Another problem is that, because of the pressure of overseas warehouse stock, it is difficult to control, easy to backlog goods, resulting in the final scrap, because of the geographical relationship so management is difficult; overseas warehouse stock control is difficult, the risk of inventory backlog is large; third-party overseas warehouse management level varies; the promise of delivery within two days is risky, may bring poor logistics evaluation.