Train from China to Europe Operation Updates (Week 2)
In the second week of 2023, the impact of the cold weather on the Sino-Kazakhstan border is continuing. The westbound Train from China to Europe (including the European and Russian directions) gradually slows down. Transloading and handling at the ports were deferred. According to the estimation of freight forwarders, 60% of the trains are currently parked in Xinjiang and Gansu, and some return vehicles are also reserved along the way in Kazakhstan and Russia. On the other hand, some trains in transit departing earlier in advance of Kazakhstan's windy and snowy weather showed good timeliness, For example, the T/T from Xi'an, Chengdu, Chongqing, Zengcheng to Moscow is 13-18 days; It takes 15-17 days from Changsha, Chongqing Chengdu to Minsk; and the overall duration from Chongqing, Chengdu, Xi'an, and Yiwu to Malaszewicze is about 12-16 days and 20-23 days to Duisburg and Hamburg.

This week, the European-bound and Central Asia-bound service had a sufficient supply of space, and the transport demand declined. The booking price at some terminals showed a decline of about 5%. While the supply and demand of the Russian line remained balanced, and the spot market freight rates to Russia from some regions were lowered by about 200 to 300 dollars. With the Spring Festival approaching, a large number of truck drivers returned home for vacation, and the number of trucks traveling on national highways decreased by 8.64% compared with last month. Trailer prices in North China and South China have increased significantly, by about 3% -5%., East China has not changed much on a month-on-month basis. At the same time, container leasing prices vary significantly in different regions. The difference between the container price of South China to Russia line and that of the Europe line has expanded to 500-600 dollars
After January 8, the Russian New Year holiday is coming to an end, and logistics and trading companies are returning to work one after another According to the weather forecast. on January 12-15 strong cold air will come, and China will suffer from rain and snowstorms, and Cargo Talk will pay close attention to the follow-up impact of the above factors.
Train from China to Europe (Guizhou) launched its first trip in 2023
On January 5, Guizhou's first westbound freight train in 2023 departed from Dulaying Station of Guiyang International Land Port. 55 standard containers are fully loaded with TV sets, vacuum cleaners, radiators, daily necessities, and other goods and are expected to arrive in Vorsino, Russia within 15 days. Guizhou province is expected to dispatch 5 more Train from China to Europe in January, with a total of over 330 TEUs, an increase of 80% over the same period in 2022.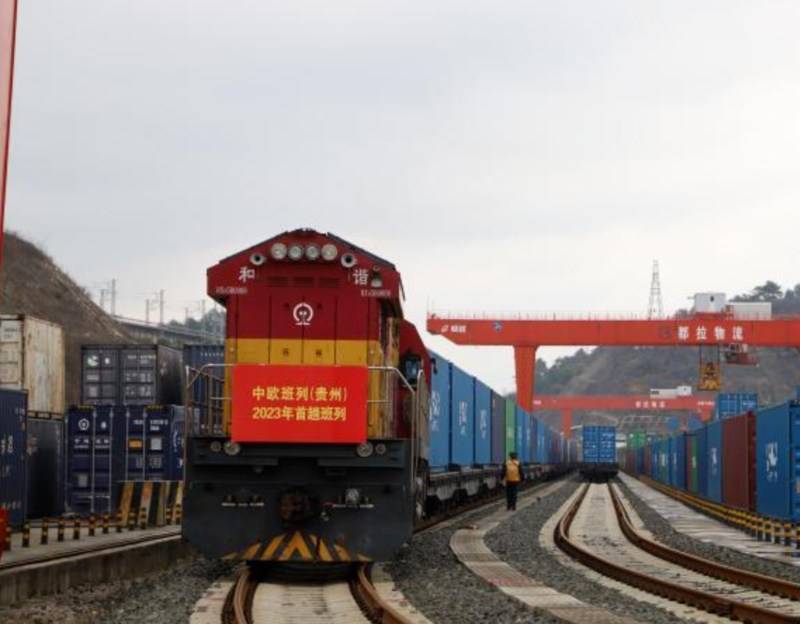 1st "Vietnam-China-Kazakhstan" freight train launched
On December 31, 2022, a special freight train carrying electronic components and other goods departed from Pingxiang Railway Station in Guangxi This train will go to the Xi'an Railway International Port for assembly and transit, and then continue to Kazakhstan through the Train from China to Europe. It is expected to arrive at its destination within 25 days. The successful operation of this train marks the addition of a new route for the Sino-Vietnam and Sino-Europe intermodal trains, providing strong support for the smooth operation of domestic and international transport routes.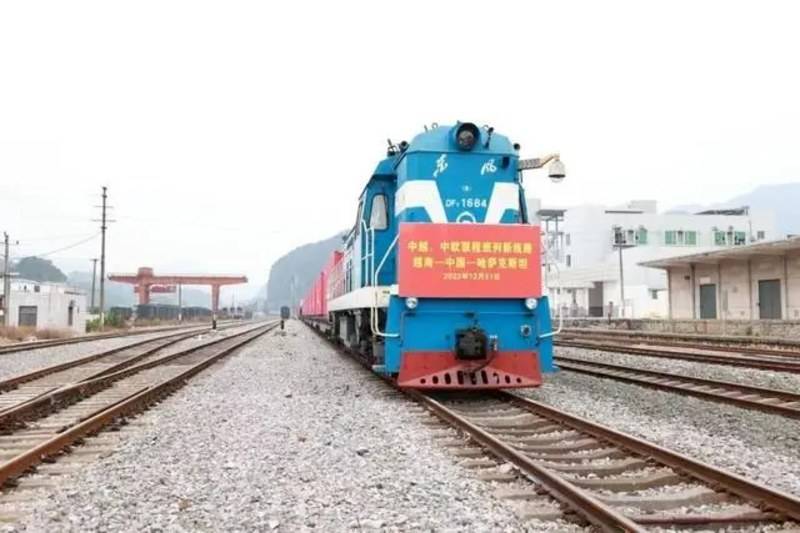 China unveils first 5-year plan to modernize logistics sector
China has released its first five-year plan to modernize the country's logistics industry by 2025, the General Office of the State Council said. The plan emphasizes the need to promote the digital transformation of the logistics industry, improve service quality and efficiency, and enhance the competitiveness of enterprises.
Under the five-year plan, China will promote the use of green packaging materials, prioritize the development of cold chain logistics and further reduce energy use and emissions in the logistics sector. Other key measures in the plan include improving the modern logistics system by taking measures to accelerate the digital and intelligent upgrading of the transport, distribution, warehousing, and packaging sectors, as well as strengthening the weak links in rural areas and cold chain logistics.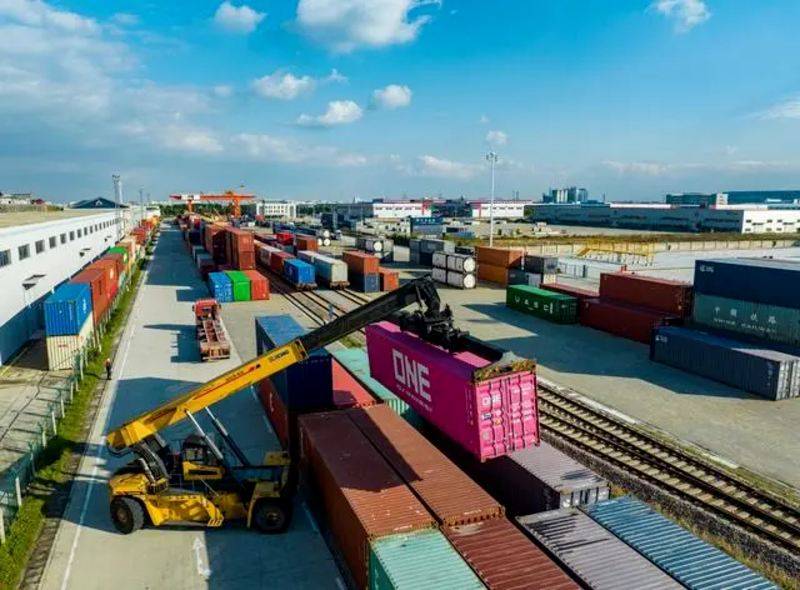 160 Major Projects Implemented by Chengdu, Chongqing in Three Years
Since the announcement of the regional development strategy for the Chengdu-Chongqing Economic Circle in 2020, Chengdu and Chongqing have implemented 160 major projects with a total investment of 188.95 billion yuan (approximately US$27.45 billion), including the construction of a multi-dimensional transportation network. In the first 11 months of 2022, Chengdu and Chongqing launched the China Railway Express (Chengdu-Chongqing), operating over 5,000 trains, and jointly developed a new international land and sea trade corridor covering 393 ports in 118 countries (regions).
Chongqing and Sichuan have been approved as national logistics hubs for production and services due to their commitment to building an integrated and high-level free trade zone. The Chengdu-Chongqing region has now become a window for China to open up to the west and south. To the east, the Yangtze River Golden Waterway strengthens links with the Yangtze River Delta and the Guangdong-Hong Kong-Macao Greater Bay Area, with access to the sea; to the west, the opening of the China Rail Express, which integrates into the Asia-Europe Corridor and opens up a strategic route from Xinjiang to Tibet. To the south, the ILSTC is connected to cover Southeast and South Asia; to the north, international trains from Chengdu and Chongqing can connect to the Beijing-Tianjin-Hebei region, the China-Mongolia-Russia International Economic Corridor, and Northeast Asia.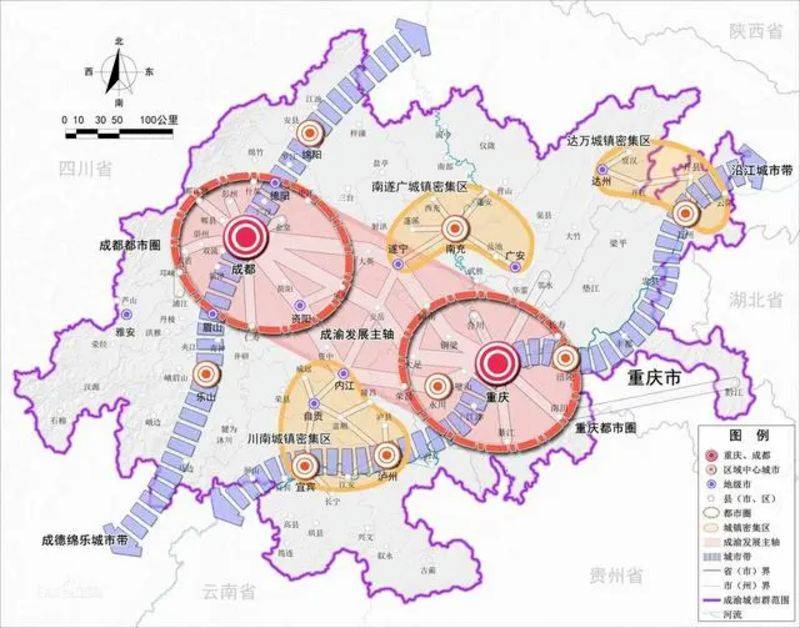 Train from China to Europe (Chang'an) exceed 4,600 in 2022
According to the news at the press conference on the high-quality operation of the Train from China to Europe (Chang'an) on January 5, Xi'an's freight trains exceeded 4,600 in 2022, reaching 4,639 trains, a year-on-year increase of 20.8%, and a total of 16,054 trains.
In 2022, Xi'an became the first city where the annual number of Train from China to Europe exceeded 4,600 in China. Xi'an has operated trains across the Caspian Sea and the Black Sea, and the number of international transport routes has reached 17. At the same time, with the smooth opening of the first "Guangdong-Shaanxi" international train (Guangzhou-Xi'an-Europe) on New Year's Day in2023, the number of "+Western Europe" lines has increased from 15 in 2021 to 18 now.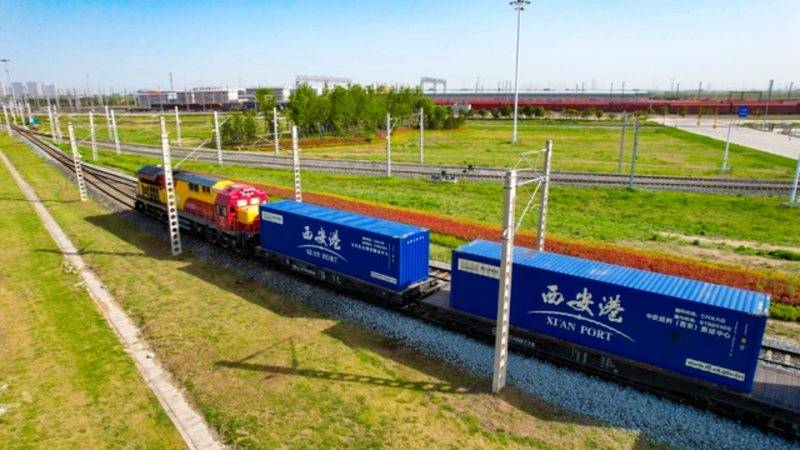 Train from China to Europe (Wuhan) increased by more than 30% year-on-year
According to the railway transportation department, in 2022, The Train from China to Europe (Wuhan) operated a total of 538 trains, of which 267 were westbound and 271 eastbound. Compared with the previous year, the total number of trains increased by34%. The Train from China to Europe (Wuhan) has become an important logistics channel in Hubei. In 2022, a total of 7.934 billion yuan worth of light industrial textiles, electronic components, auto parts, child seats solar modules, agricultural machinery, tea, citrus, and other agricultural and sideline products made in Hubei have been shipped to Germany, Russia, and other countries, an increase of 12.57%; Imported milk powder, red wine, furniture, automobiles, and other products from Europe, with a value of 6.086 billion yuan, a year-on-year increase of 5.89%.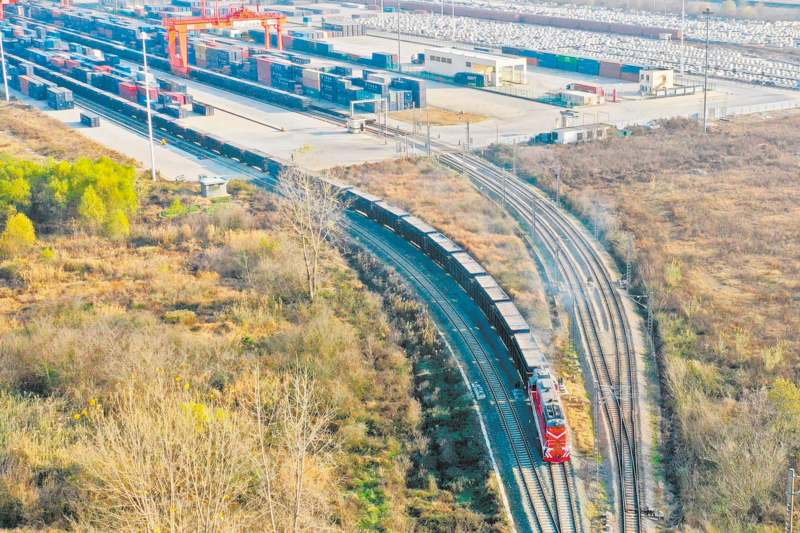 Alashankou launches "direct" service for trucks
Cnr.com reported on January 1 that the Alashankou Port in Xinjiang has recently launched the "direct" service for trucks. This means that Alashankou Port, as a land border port-type national logistics hub, has entered a new stage of high-speed development, adding impetus to the import and export trade in the new year.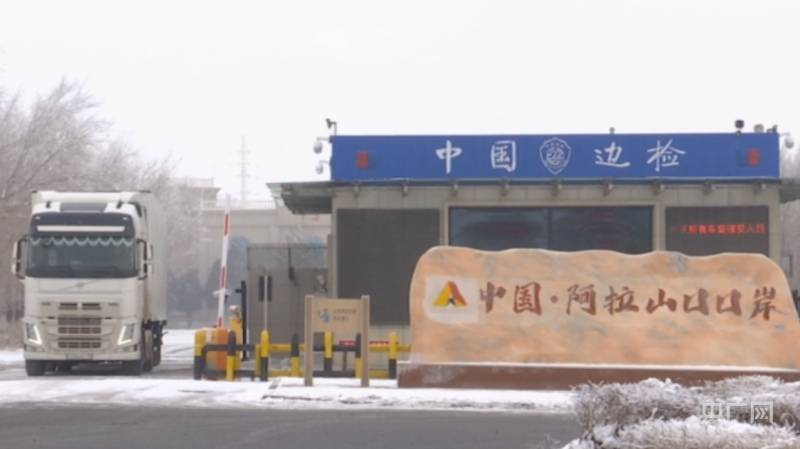 Why JIKEship is one of the best freight forwarders to ship goods by Train from China to Europe? Because we are professional regarding tailor-made shipping solutions, prices, and follow-up. Hope you will get in touch with JIKEship for train service in the future!