Trade Between China And Russia Hits A High Record
Trade between China and Russia has shown amazing dynamism despite all the trials and tribulations. According to statistics released by China's General Administration of Customs on December 7, the trade volume between China and Russia in the first 11 months of 2022 exceeded US$172.4 billion. This follows a meeting between the Chinese and Russian heads of state in which they set the goal of reaching US$200 billion in bilateral trade by 2024, a goal that is expected to be achieved ahead of schedule by the end of 2022!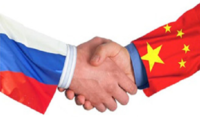 Bilateral trade between China and Russia is growing well
From the January to November figures released by the General Administration of Customs, as for the value of imports and exports between Russia and China, top-ranking products in China's export to Russia, are in the following order: mechanical and electrical machinery, vehicles, and ships, textiles and plastics, and other medium and high-end manufacturing products. On the other hand, Russia's exports to China are mainly mineral and metal-based resource products. From what has been shown we can easily conclude that Trade between China and Russia has obvious complementary advantages.
Obstacles in Trade between China and Russia
More obstacles still need to be removed to take it to the next level. On 22 December, Chinese Ambassador to Russia Zhang Hanhui said in an interview with the Russia Today international news agency: "There are still some constraints to Russian-Chinese economic and trade cooperation. Firstly, there is only one Siberian railway in Russia connecting to the Far East, which has limited capacity; secondly, the throughput capacity of Russian Far Eastern ports has not been fully utilized; thirdly, the bookkeeping and settlement system between China and Russia has not been established; fourthly, offline trade and economic groups between the two sides have not been fully resumed due to the epidemic." In addition, he particularly highlighted the issue of logistics and transportation. The obstruction of transport capacity is also an important reason why Sino-Russian economic and trade cooperation has not been able to move forward in a big way.
Various efforts have been made by both sides to alleviate logistical tensions between the two countries.
On February 4, China and Russia successfully signed an AEO mutual recognition agreement to open up the customs clearance measures implemented by the local customs authorities to each other;
On 10 June, the Russian-Chinese Heihe-Bragoveshchensk road bridge was opened, opening up new international transport access between the Russian Far East and Northeast China;
On 16 November, the first railway bridge between Russia and China, the Tongjiang Railway Bridge, was officially opened for operation and the first freight train slowly sailed through;
Recently, regular passenger flights between Russia and China have resumed to five flights per week.
Between China and Russia, the mainstream freight modes with the highest volumes include rail, sea, and sea-rail transport. Traditional sea transport departs from cities such as Lianyungang, Shenzhen, and Shanghai to reach core areas such as Moscow and St Petersburg. Meanwhile, Russia has high hopes for the Far East Railway, with Russian Deputy Prime Minister Marat Khusnullin noting plans: "This year we transported 138 million tons, but now Russian Railways will give more accurate statistics, which will probably be 140 million tons. The increase in transport will be 18 million tons of cargo, which is very much. in 2023 we hope to transport more than 158 million tons by rail." The ports of the Russian Far East receive a large number of Russian imports and exports across Russia via the Far East Railway and are the first choice of transport for many people. To remove the 'bottleneck', the four major railway authorities in eastern Russia have been jointly taking measures to develop their infrastructure since 2013. A few months ago, Russian Railways also offered huge discounts on transport to attract cargo. Congestion at Far Eastern ports is slowly easing, for example, the Vladivostok trade seaport reduced queues for imported goods waiting for rail transport by a quarter by the beginning of December. Recently, Russian Container Lines also completed the terminal renovation at Transbaikalsk, a Russian-Chinese border station, and the container train handling capacity is expected to increase to 12 groups per day.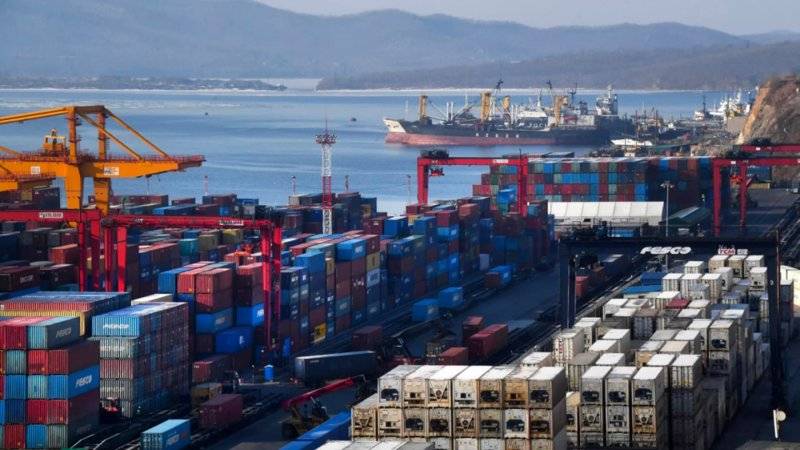 In addition, China-Europe train transport plays an important role in the current Trade between China and Russia. Goods trains from China to stations such as Moscow, St. Petersburg, and Shushare are often in short supply. After the outbreak of the Russian-Ukrainian conflict, which was once price available but no space available, several Chinese provinces and cities have opened Russian lines one after another. According to freight forwarders: "Thanks to the surge in Trade between China and Russia, Russian freight services are very popular".
To further solve the logistics problem, Ambassador Zhang Hanhui said, "Firstly, we should continue to improve the cross-border infrastructure construction between China's Inner Mongolia and Russia's Transbaikal Krai, and increase the capacity and connectivity between the two countries; secondly, we should cooperate to develop the transportation of goods transiting Kazakhstan, and fully exploit and utilize the transportation potential of the China-Europe train; thirdly, we should resume Sino-Russian sea transportation as soon as possible, and vigorously develop sea routes."
The trade between China and Russia has become closer after the shift of the center of gravity of the Russian economy, and a new target of US$200 billion is about to be reached. As trade volumes increase transport faces more challenges.
If you want shipping solutions from China to Russia, please contact JIKEship experts right now. JIKEship will be your best China freight forwarder in trade between China and Russia.