How to shipping to San Marino
China and San Marino have had about 50 years of diplomatic relations since 1971, not to mention close trade ties. Jike has the advantages of shipping to San Marino, bringing you high-quality services and fast feedback. No matter how your goods are transported, we can provide the best solution and provide the most competitive price. We provide the service of starting from FOB, and also provide door-to-door DDU and DDP services. Treat every customer sincerely.
【Customs clearance guide for shipping to San Marino】
I know you are a busy businessman, and all a businessman needs is for us to provide you with the best way to shipping to San Marino.
You must try to import from China to San Marino.
In short, today, I want to make the whole process easy and simple for you to work together.
Part 1. San Marino customs system
The country's products are generally imported from Italy
The country's import indirect tax (equivalent to VAT (value-added tax)), the standard tax rate for such imports is 17% tax base
Other customs clearance document requirements are equivalent to those of the EU.
Customs clearance documents:
(1) Commercial invoice
(2) Certificate of origin (declaration of origin issued by a qualified exporter registered in the REX system or a declaration of origin issued by the exporter for goods whose total value does not exceed 6,000 euros)
(3) Preferential transfer documents
(4) EU outbound transit documents
(5) Goods circulation certificate
Highlights of the accompanying invoice
(1) The recipient is a company: if the recipient is a company, the company registration number needs to be provided.
(2)Recipient is an individual: If the recipient is an individual, which is divided into two cases, local people provide their personal ID number, foreigners provide their passport number, and the shipment needs to declare the IOSS tax number, which is reflected in the waybill and the accompanying invoice.
(3) If the sender fails to provide the items (1) and (2), the goods that the recipient does not comply with the import VAT may be returned or destroyed directly! Also, there may be a high refund handling fee and other related miscellaneous fees in the process.. If there are any fees, they will be borne by the sender by default.
(4) Invoice must have detailed sender information and recipient, including full name/contact phone number/email/address details where they can be reached. If the importer and recipient are different, the importer information must also be written.
(5) Detailed description of the contents of the goods, including detailed product name, HS CODE, material, usage, number of pieces, gross weight/net weight, unit price/total price, currency, unit/quantity, etc. Note that the English expression must be correct, for example, HS CODE is Harmonized System Code, cusoms code, commodity code, etc. cannot be used. The correct value of the item needs to be listed separately, such as the value of the goods, freight charge..., insurance, etc.
(6) Indicate the country of origin, trade term (DAPEXWCIF), reason for export (such as permanent, repair, temporary, gift), etc.
(7) Invoice number and date
San Marino Customs Tax San Marino Customs uses CIF to measure the value of the goods, that is, cost + insurance + freight (price + insurance + freight)
Parcels below €22: no customs duties
Italy's VAT (value-added tax) is 22%, and the tariff depends on the specific commodity. Electronic products are usually free of tariffs, and the tariffs on clothing and other textiles are around 10%-20%. San Marino does not charge VAT
The Italian customs inspection is extremely strict. International express delivery to San Marino must be imported through Italy. Please send sensitive items carefully.
Part 2. What are the modes of shipping to San Marino?
air transport:
San Marino does not have an airport in the country and usually needs to be transferred to an airport in a neighboring country before being transported within its borders. The air freight line from China to San Marino is mainly transported to Rimini Airport in Italy for transit, and then shipping to San Marino by truck. The timeliness is relatively fast and the security is relatively high, which is suitable for the transportation of valuables.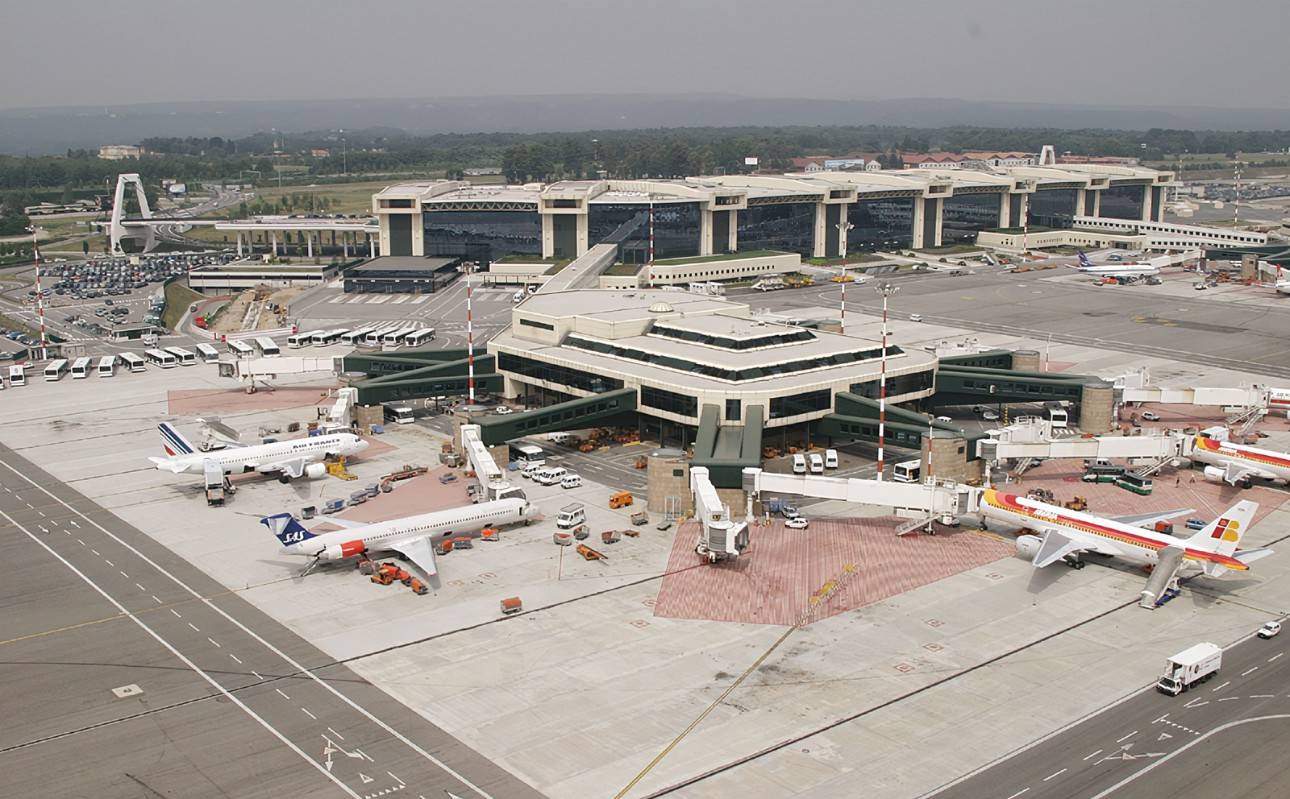 Federico Fellini International Airport
| Airport three-character code | RMI | ICAO | LIPR |
| --- | --- | --- | --- |
| Airport name | Federico Fellini International Airport | City | Rimini |
| Area | | Country | Italy |
| Time zone | 1:00 | Continent | Asia |
| Customs airport | YES | Bank information | Closed on Saturday and Sunday. |
| Airport profile | Rimini Airport (three-word code: RMI; LIPR), also known as Aeroporto Internazionale Federico Fellini, is located 5 km southeast of Rimini, Italy, 16 km from the Republic of San Marino, and is a shared airport between Rimini and San Marino. | | |
Ocean shipping:
San Marino is a landlocked country without a port. The sea line also requires a transit before being shipped to San Marino. The shipping line has a large carrying capacity and is suitable for the transportation of some large products.
How long is the time limit in San Marino?
By air: about 6-10 working days
By sea: 35-45 days after sailing to complete door-to-door delivery
Part 3. Express delivery from China to San Marino
The packaging of the goods must be strong, intact, and light in weight, and only when the packaging is damaged, the contents are leaked or lost during transportation; the shape of the package should be suitable for the nature, condition and weight of the goods, and it is convenient for handling, loading, unloading and stacking; Incoming materials (such as wood chips, paper chips) must not leak out.
Volume and weight limit for China Post EMS to San Marino The weight of packages sent to San Marino using China Post EMS must not exceed 30 kg, the size of any side of the package must not exceed 1.5 meters, and the maximum horizontal perimeter length other than the length and height must not exceed 3 meters.
Timely delivery to San Marino
International Express: 3-5 working days
International parcel: 15-20 working days
EMS: 5-7 working days
*China Post EMS and Hong Kong Post EMS are faster, and Singapore Post EMS takes longer to deliver, about 20 working days
*The above times are normal delivery times, however, final delivery times are subject to various factors such as weather, environment, customs, etc.
Part 4. Restricted and Prohibited Items in San Marino
All countries have a list of prohibited items. San Marino International Express imports and delivers from Italy. Please abide by the relevant Italian customs policies.
Items prohibited or restricted from import include:
● Compilations of any kind (photographs, postcards, stamps, etc.).
● Weapons Weapons.
● Diethyl ether and chloroform.
● Platinum or gold items, jewelry and other valuables unless they will be packaged as insured International Priority Mail.
● Lighters and their parts, including flints.
● Lithium ion cells and batteries - includes articles containing 135.6 lithium cells and batteries.
● Cured, smoked or otherwise processed meats, fats and lard.
● Wooden toys.
● Handling and fur.
● Weapons and spare parts of any type
etc...
Part 5. Frequently Asked Questions about Shipping from China to San Marino
FAQ
Q: How long will it take for my goods to shipping to San Marino(from China)?
A: Even though most companies don't give you an exact date when your shipment will arrive, they do provide an approximate date. In most cases, these dates are reliable. But again it depends on the shipping method and frequency shipping company to your destination.
Q:My supplier does not have export rights. Can you help me export the goods?
A: Yes, we can. We can buy export license, do customs clearance and ship the goods out to you.