Rail Freight from China to Europe Operation Update (Week 48)
In the 48th week, 20,Nov.-26,Nov., the Rail Freight from China to Europe ran smoothly with good efficiency. In the direction of the European-bound line, the Transit time from terminals like Chongqing, Chengdu, Xi'an, Yiwu, and others to Malaszewicze, Poland is about 10-16 days, and to Duisburg and Hamburg, Germany is about 18-22 days. It takes longer from Changsha to Mala, about 23 days. As for the Russian-bound line, it takes 15-20 days for Chengdu, Chongqing, Guangzhou, Yiwu, and Hefei to get to Moscow, and around 28 days for Chengdu to leave the country via Erenhot. Due to the epidemic, the handling at some inbound terminals like Chengdu, Xi'an, and Chongqing suffered a slight delay, and the detention took about 2-3 days. At Xi'an. truck drivers are not allowed to get off after entering the station, where closed-loop management is implemented.
This week, the Russian line market continued to be hot. Most space scheduled in December at the major platforms was fully booked, and even those in the coming January were mostly occupied. The spot freight rates were the same as last week. The number of containers in circulation also continued to shrink, and the leasing price increased slightly. Overall, the rental price from inland China to Moscow/St. Petersburg is slightly higher than those coastal areas. After New Year's Day, Russia will usher in a long holiday, and China will also celebrate the Lunar New Year. Many freight forwarders will stock up in advance for this reason. The demand for cargo transport is expected to decline after late January 2023. Affected by the loom of ocean transport, the European line market has not changed much in quantity and price. Some insiders predict that the eastbound service from Europe will increase by 200-300 dollars/FEU from December.
According to some points of view, the spot market freight rate has hit the bottom, and it is expected to recover slightly in the next month.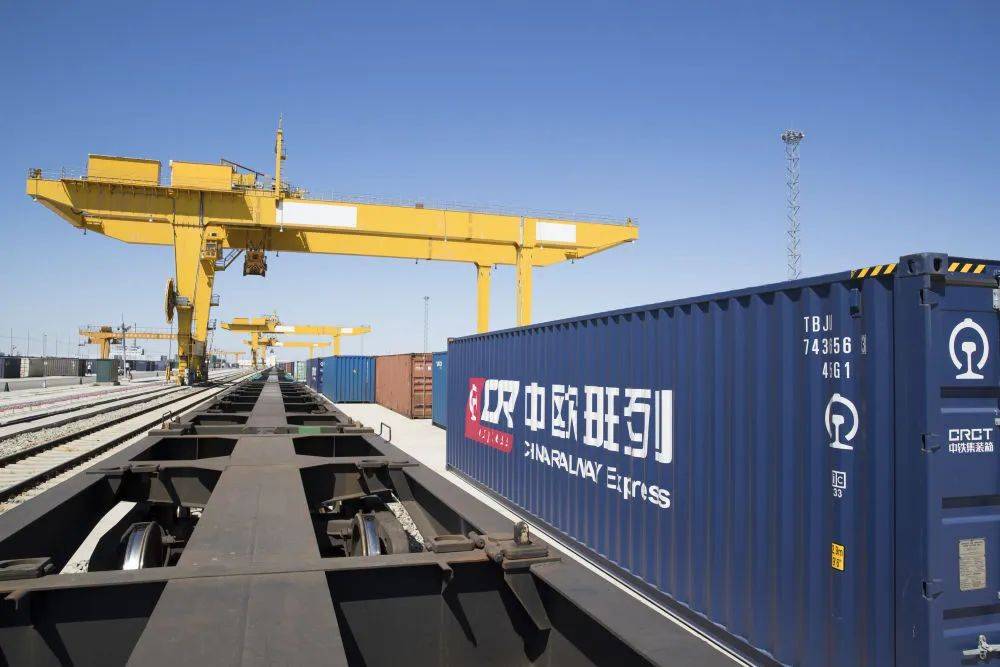 Xiamen dispatched the first Rail Freight from China to Europe of Xiamen-Minsk.
On November 20, the Rail Freight from China to Europe of the train (X8098) from Xiamen to Minsk, Belarus dispatched from Haicang Station in Xiamen. It is the first China Europe train from Xiamen to Minsk. This train will leave from Alashankou to Minsk, covering a journey of 10540 kilometers, which is expected to take 16 days.
Since the Rail Freight from China to Europe trains(Xia Rong Ou) first launched on August 16, 2015, Xiamen rapidly developed a network of routes from China to Europe, Central Asia, and Russia which connect destinations such as Lodz. Malaszewicze and Poznan in Poland, Hamburg, and Duisburg in Germany, Budapest in Hungary, Moscow in Russia Almaty in Kazakhstan, and Tashkent in Uzbekistan According to the data, as of the end of October. China-Europe (Xiamen) Express had run 1189 trains in total, with a cargo value of nearly 30 billion yuan.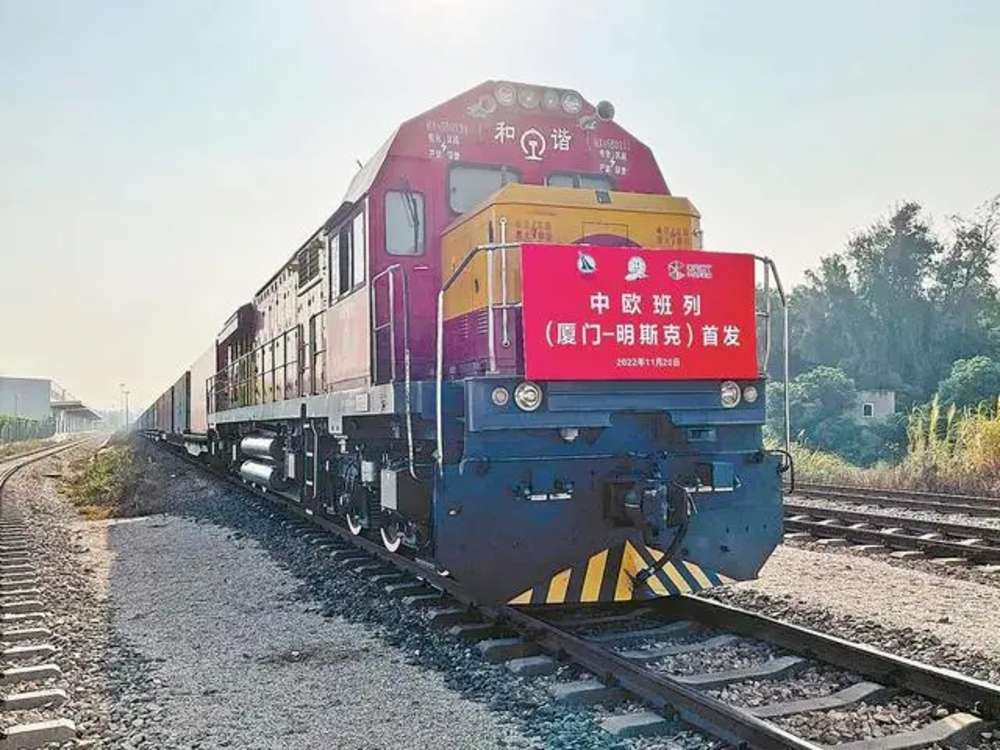 The first Rail Freight from China to Europe train customized for NEVs left Wuhan for Europe
On November 25, the Rail Freight from China to Europe train X8202, which is loaded with 100 new energy vehicles made in Wuhan, left Wujiashan for Europe via Erenhot. The whole journey takes about 18 to 20 days. This is the first time that the China-Europe freight train (Wuhan) has transported exporting new energy vehicles to Europe.
Hubei's automobile industry laid a solid foundation for the manufacturing of NEVs, which accelerates leading the industry nationwide. Therefore, "Made in Wuhan" new energy cars have taken over the overseas market in recent years. It is reported that Rail Freight from China to Europe train (Wuhan) will run chartered trains to move new energy vehicles regularly soon.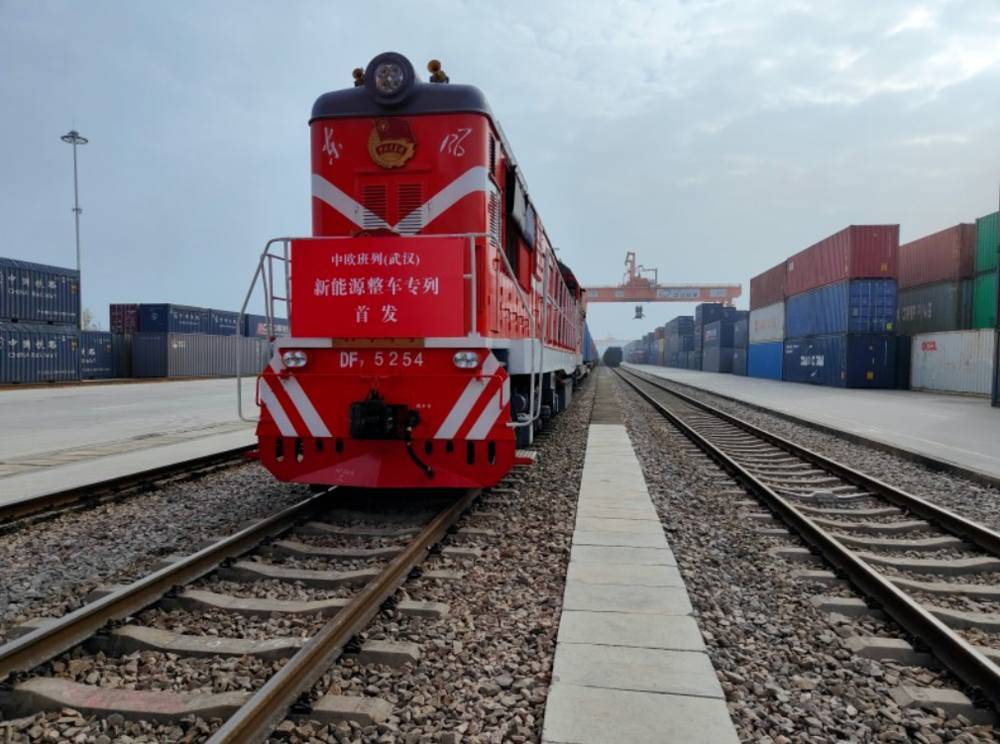 Russia discussed what is needed to transport five container trains per day in open-top railway cars.
In November, Russian Railways' cargo traffic to Far Eastern ports reached its maximum since the beginning of the year. For 17 days of November, the throughput rose by 19.7%, as Sergey Kobzev, First Deputy Head of Russian Railways, announced on November 18, 2022, at a briefing for shippers and rolling stock operators. He noted that the focus is still on the export of goods in containers. From the beginning of November, more than 1,300 containers with imports have been shipped daily from the ports of the Far East, and more than 1,000 containers go to the ports.
The technology of transporting containers in open-top railway cars is being developed to eliminate the imbalance between exports and imports, and empty platforms are supplied to the ports after unloading at the Far Eastern border crossings. Russian Railways head Oleg Belozerov held a working meeting with operators to discuss the scope of facilities required for the daily shipment of five container trains consisting of open-top railway cars.
Sino-Mongolia in closer economic cooperation as state visit set to boost tie
Frequent talks are underway between China and Mongolia ahead of a planned state visit to China by Mongolian President Ukhnakin Khulesukh, with market observers predicting closer economic and trade cooperation in many areas, including resources, agriculture, infrastructure, and regional connectivity.
China's Minister of Transport Li Xiaopeng and his Mongolian counterpart held a video meeting on Nov.23, during which the two sides discussed plans to enhance cooperation in highways, railways, and civil aviation." We hope that the transport authorities will further strengthen the transportation interconnection between China and Mongolia, ensure the safety, stability, and smooth flow of the logistics supply chain, promote bilateral transportation cooperation to a new level, and better serve the economic and social development of both countries for the benefit of both peoples,' said Li.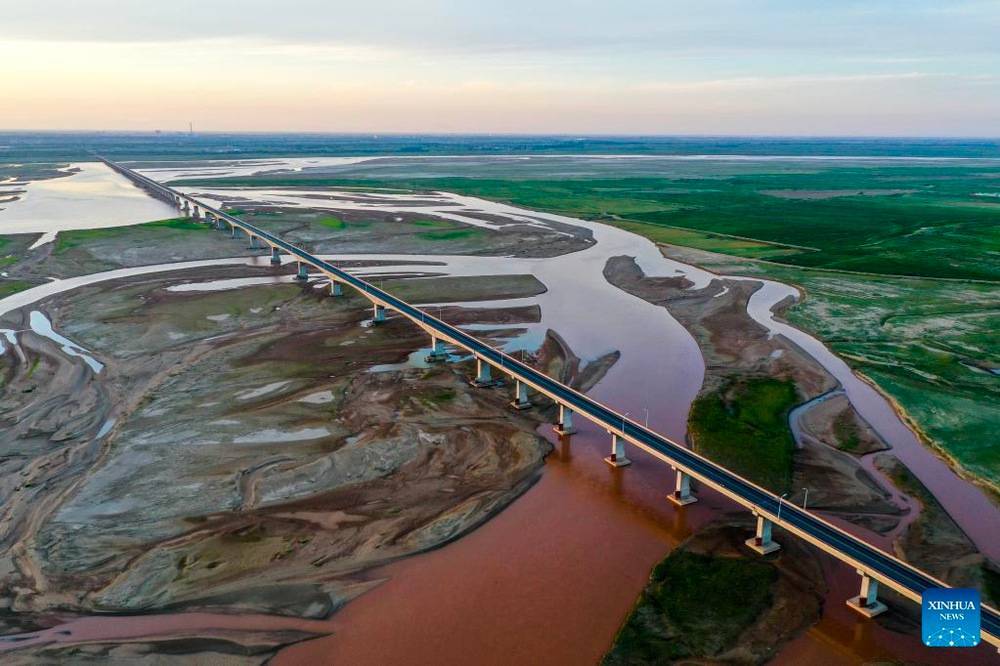 Sea-rail container transport for new energy vehicles exports was launched
The port of Ningbo-Zhoushan in eastern China's Zhejiang Province has become a new gateway for new energy vehicle (NEV) exports through a sea-to-rail container service. On Nov. 25, 402 domestic NEVs arrived on a container freight train from neighboring Jiangsu province. The vehicles will be transferred to a container ship bound for Europe.
According to the China Association of Automobile Manufacturers, China's NEV exports almost doubled year-on-year to 499,000 units in the first 10 months of this year.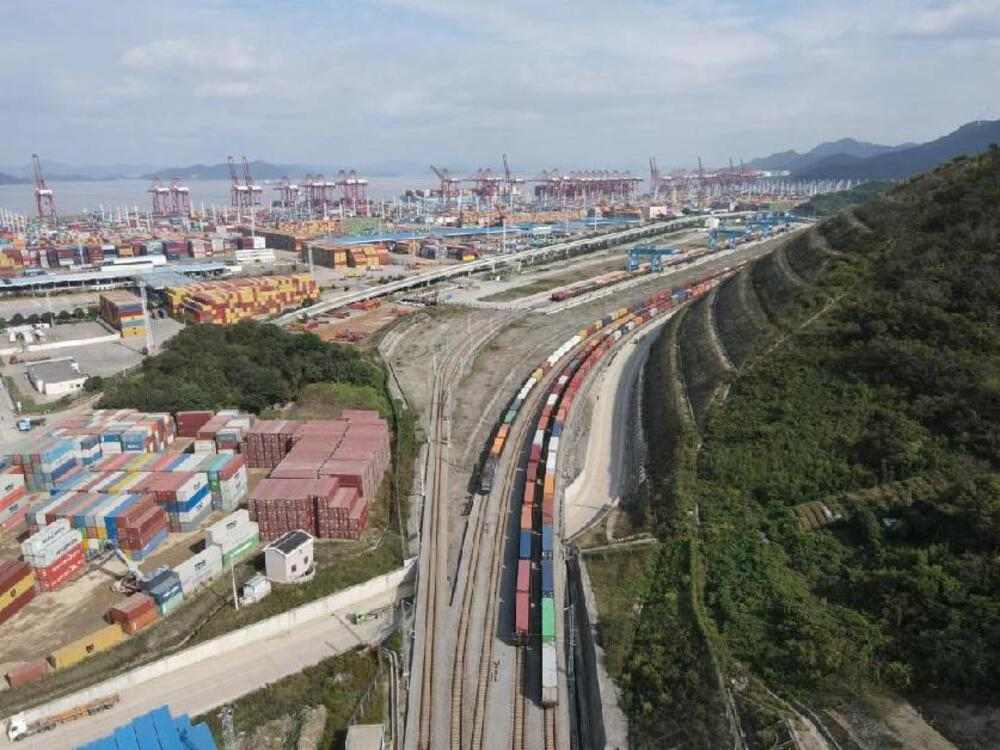 Ganzhou, Jiangxi: The first "Rail Express' Rail Freight from China to Europe runs smoothly
On the afternoon of November 25, the first Rail Freight from China to Europe (Ganzhou), which adopted the "rail express" mode, drove out slowly under the supervision of Ganzhou Customs. This train is loaded with 100 TEUs of fiberglass cloth, toothpaste, hardware and machinery, and other goods. The total weight of the goods is 816 tons, and the total value of the goods is about 5.06 million dollars. It will leave the country from Manzhouli and finally arrive at Yekaterinburg, Russia. This marks that Ganzhou and the port have cooperated on the customs operation to speed up the operation of the China-Europe freight train.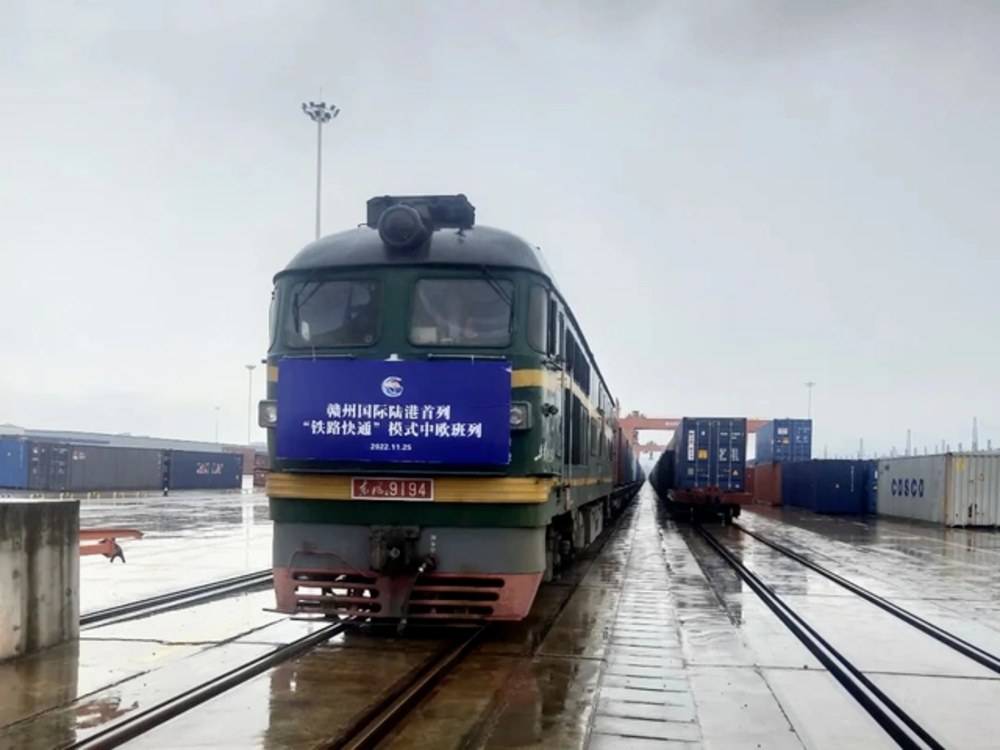 In the first 10 months, the import and export trade value of Alashankou Port exceeded 260 billion yuan
The latest statistics from Alashankou Customs and Alashankou Station of Uzbekistan Railway Bureau show that in the first ten months of this year. the import and export trade value of Alashankou Port was 261.55 billion yuan, a year-on-year increase of3%; the freight volume of Alashankou was 11.377 million tons, an increase of 18.5% year-on-year;5,193 trains bound for Europe and Central Asia pass through Alashankou, a year-on-year increase of 7%.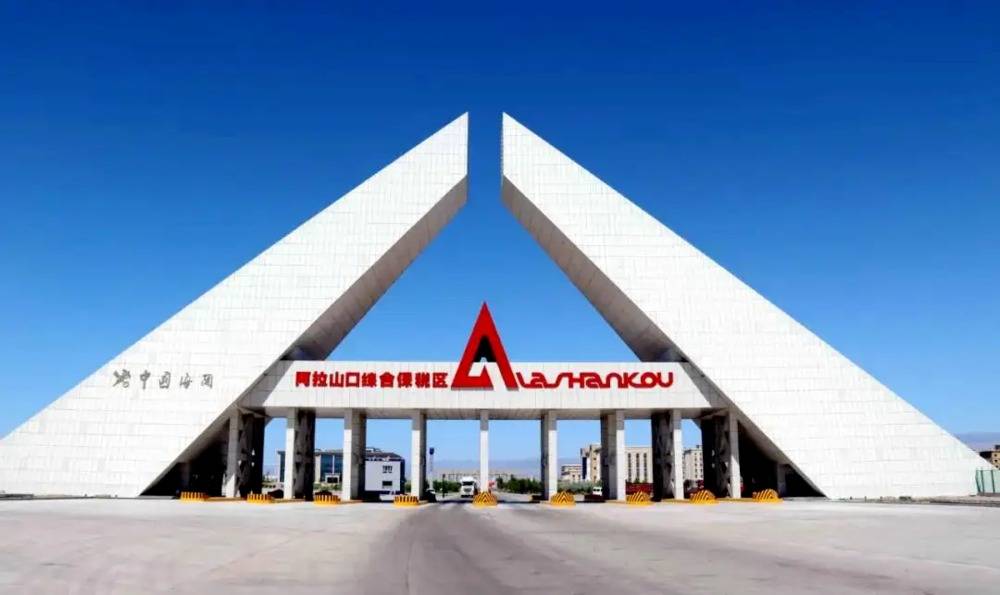 A freight train carrying 1,000 tons of Central Asian barley arrives in Zhangye, Gansu
According to the Gansu Provincial Department of Commerce, the second batch of barley freight trains jointly imported by Lanzhou High-tech Zone and Zhangye City recently arrived at Zhangye Jiian Logistics Park. A total of 1,300 tons of barley were transported by 50 containers on this trip. The first shipment of 1,300 tons of barley arrived in Zhangye on October 15.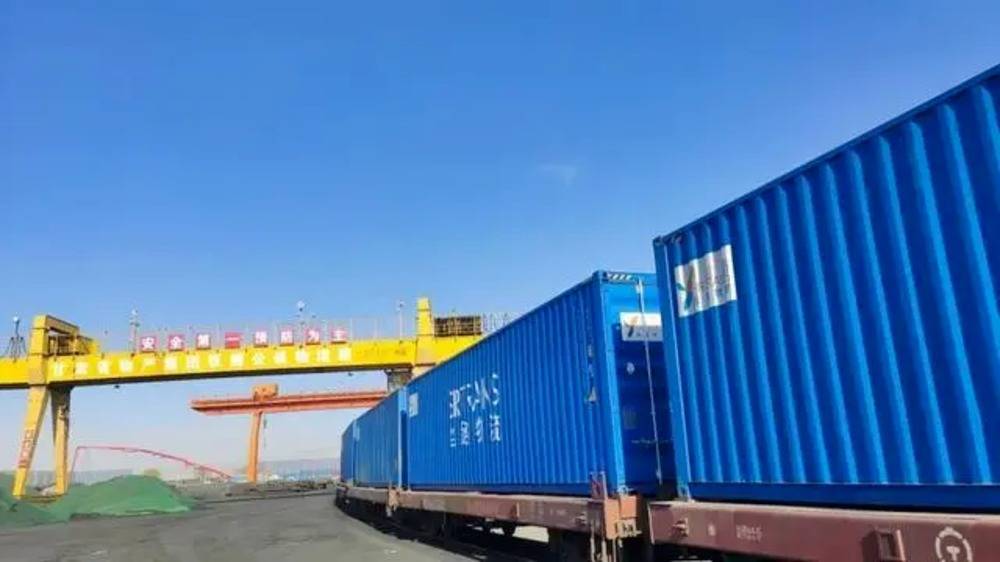 Feel free to contact JIKEship for checking railway freight from China to Europe/Asia!