Four Logistics Trends for 2023 
In 2023, logistics will face old and new challenges. From the growing importance and urgency of sustainability to the discovery of new digital logistics solutions. Amidst the difficulties, opportunities present themselves for those who are best prepared. Here we provide you with some of the logistics trends we believe will shape the major ones in 2023.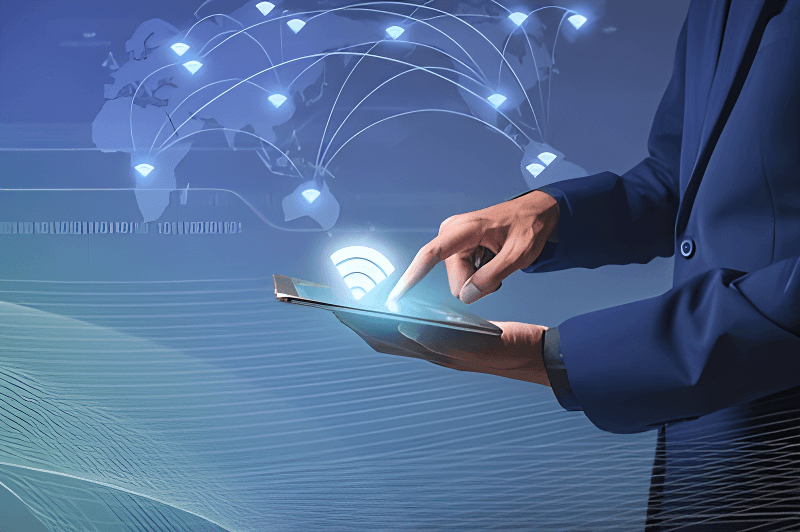 Sustainability on the agenda
From falling water levels in the Mississippi River to heat waves in China and hot summers across Europe - the effects of climate change have never been more evident. 2023 could put supply chains at risk of climate disruption - while also shouldering a significant responsibility to improve conditions through decarbonization and increased The supply chain is at risk of climate disruption in 2023 - and also has a major responsibility to improve conditions by decarbonizing and improving sustainability. 
Today's consumers are increasingly aware of and concerned about the impact of their purchasing habits. They want to know what their carbon footprint is, and how they can take steps to reduce it. At AP Moller Maersk, we have integrated sustainability into our strategy for the year (and years) ahead - setting ambitious goals such as achieving net zero greenhouse gas emissions by 2040. 
Companies that prioritize reducing emissions in their logistics and daily operations, and are open with their customers about what this means for them; will benefit from greater brand loyalty. They will also be part of the positive change toward a more sustainable future. 
Digital is here to stay 
According to the Digital Container Shipping Association, if 50% of the container shipping industry adopted electronic bills of lading, global savings would be around £3.6 billion per year. Meanwhile, the International Chamber of Commerce (ICC) estimates that the international business of small and medium-sized enterprises could grow by 13 percent if trade were digitized.  
This is just one example of the positive potential of digitizing logistics.   
Since we created the JIKEship platform, we have driven the power and potential of digitization in shipping logistics. One of the biggest benefits for our customers is the ability to upload documents on our platform, allowing partners and suppliers to view and download documents as needed during shipment.   
With the ability to upload and view documents online and instantly view competitive pricing; as well as track shipments as they travel, intuitive platforms like ours provide greater transparency, visibility and flexibility for businesses. Streamline shipping on your own terms.   
Overcoming challenges and seizing opportunities in 2023
The worst disruptions of recent years seem to be happening behind the scenes for companies in the logistics industry.  Sea Intelligence Consulting recently reported that, in the absence of unexpected disruptions, shipping pressures will return to normal by March 2023. However, as old challenges recede, new ones will take their place. Understanding logistics trends and preparing for all scenarios by prioritizing resilience and agility will be part of the solution.  
2023 will be a distinctive year for the logistics industry and the need to be prepared for any challenge. 
Digital logistics trends are in the spotlight
Most industries are undergoing digital transformation, and logistics is no exception. Digital logistics uses technology to coordinate and control the movement of goods.   There are many advantages to digital logistics trends, including  
The ability to better measure and meet supply and demand 
Opportunities to improve efficiency 
Increased ability to centralize and analyze data 
Automation and simplification of tasks 
According to Allied Market Research, the global digital logistics market is expected to grow at an average rate of 23 percent over the next few years. It starts at $2.92 billion in 2020 and will reach $22.9 billion by 2030. This equates to more than 8 percent of the total global logistics market, and 2023 is a key year for innovation and growth. 
The growing importance of digital logistics trends may also contribute to more consolidation in the industry, as companies seek to improve their technological capabilities. 
Get more supply chain insights in our BLOG hub
Want more supply chain insights and logistics trends to prepare for the coming year? Check out our BLOG center and browse a series of articles from our experts. Or fill in your information in Free Quote and we'll get back to you within 24 hours. Stay tuned for our regular logistics news and updates.