China-Europe Railway Freight Operation Updates (Week 46)
In Week 46 (06, Nov.-12, Nov.), China-Europe railway freight continued to operate stably. According to the customs statistics, the volume of trains dispatched from major terminals has increased by 10% - 37% compared with the same period in 2021. Rail enquiry is also gradually growing this week.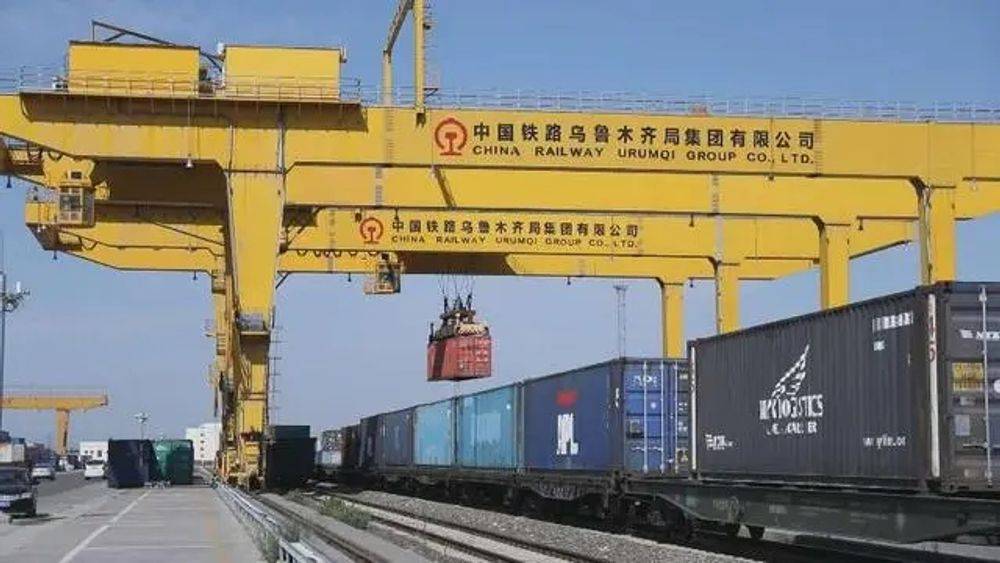 Four major ports, Alashankou, Khorgos, Manzhouli, and Erenhot, optimized and improved the efficiency of customs clearance, and the handling at each generally costs about 2 days. The transit time of railway freight bound for Europe proved to be good. It takes 10-12 days for Xian, Chengdu, Chongqing, and other terminals to reach Malaszewicze, 18-20 days for Duisburg, Hamburg, and 18-20 days for Minsk. The Russian-bound service performed quite impressively. It takes only 18-20 days to get to Moscow from Yiwu Ganzhou, Chengdu, Chongqing, Xian, Guiyang, and other stations, and 20-22 days to get to St. Petersburg. On November 7, the first full-time recorded China-Europe freight train arrived in Duisburg, Germany, with a record T/T of 11 days, 1 hour, and 35 minutes.
As the new year is around the corner and enterprises in Europe and Russia began to stock up for the holidays, both the volume and the cost of transportation grew accordingly. As the capacity of chartered trains is limited, the insiders claimed that the supply of the spaces on the major platform are fully booked recently. The spot freight rate in the market rose slightly, with a 5% increase in Europe-bound service and about a 10% increase in Russian-bound service.
In addition, due to repeated outbreaks of Epidemic in China, shortage of labor force for handling, and continuous rise in the price of refined oil, the spot freight rate of trucking in various regions stays high, and the price of trailers picking up cargoes from yards in East China, South China, and other regions remains around 10,500-11,000. The container leasing price saw no significant growth compared with last week.
New rail-sea lines to speed up China-Africa trade: Chengdu -Casablanca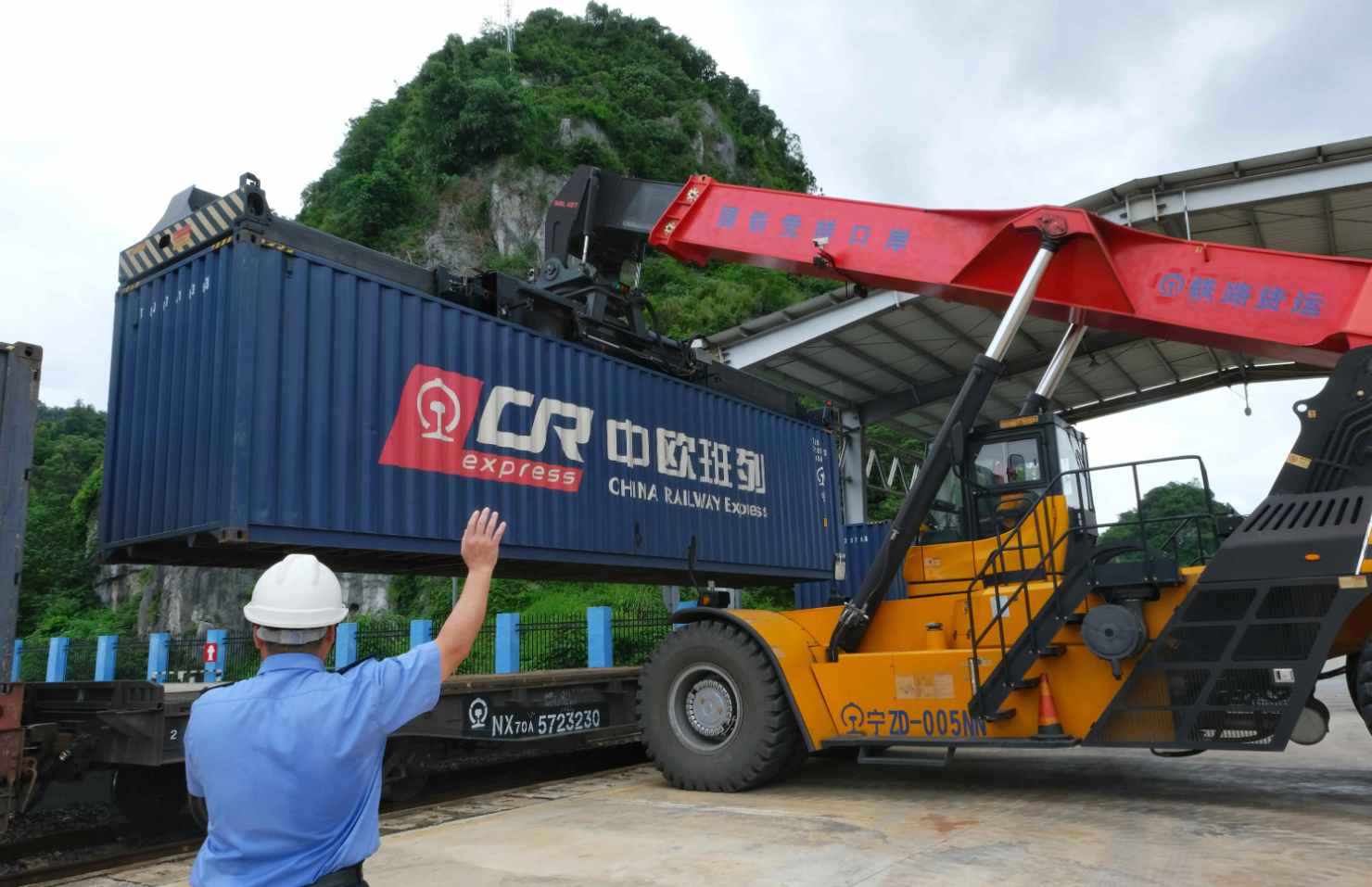 China is using multimodal rail-sea lines to bypass cargo chokepoints to speed up trade with Africa. New rail-sea hybrid transport options stretching from western China as far as Europe, which is speeding up goods movement to Africa, imply the belt and road plan is working, and they are also in line with China s aim of boosting exports from less-developed western regions.
The Chengdu-Europe-Africa rail-sea transport line opened recently can move freight to Morocco via the German port of Hamburg, as the North African nation emerges as the center for tripartite trade. When the train from Chengdu in southwestern China arrives in Hamburg via the China-Europe freight train, the goods will then travel by sea, reaching their final destination.
Sino-Vietnamese cooperation to build standard gauge railway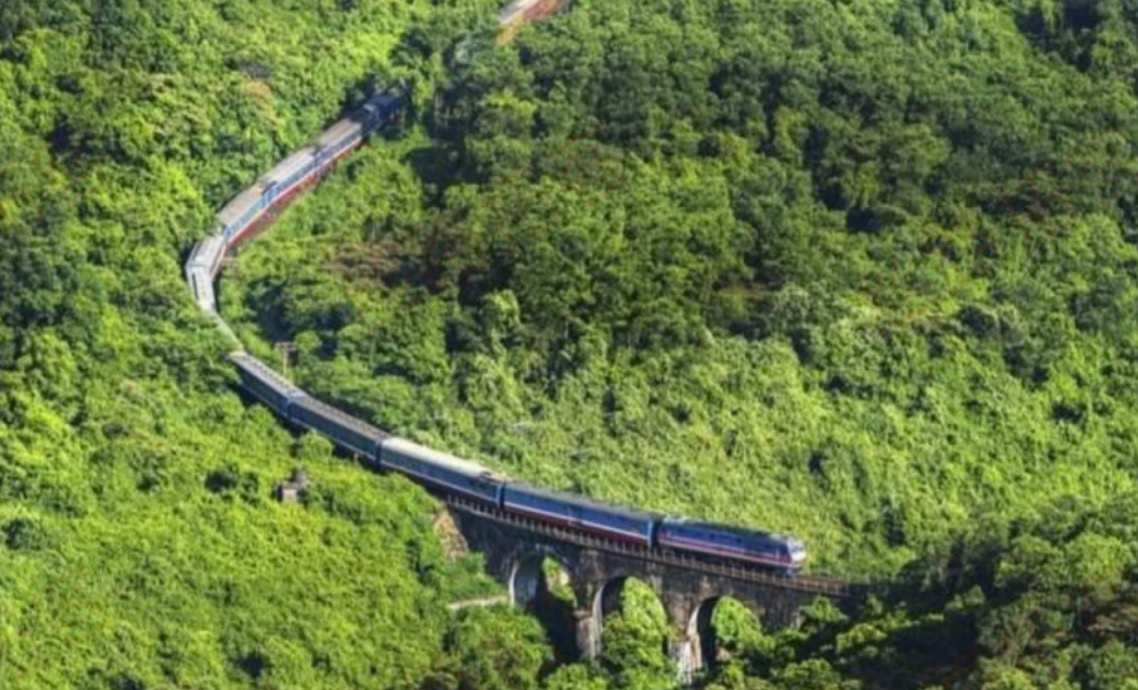 During the visit of Vietnamese leader Nguyen Phu Trong to China, China and Vietnam reached a series of consensuses. One of them is that Vietnam agreed to align railway freight standards with China. The two sides emphasized in a joint statement that "the planning review of the Lao Cai-Hanoi-Hai Phong standard gauge railway should be completed as soon as possible".
It is reported that the railway freight mentioned in the Sino-Vietnamese joint statement connects Kunming, China, and Haiphong, Vietnam. In recent years, China-Vietnam trade cooperation has been closer, and China has been Vietnam's largest trading partner for many years. Many fruits, agricultural products, and coffee in Vietnam are sold to China, and the bilateral trade volume exceeds 230 billion US dollars in 2021.
China-Laos railway freight passes the 10-million-ton mark for cargo delivery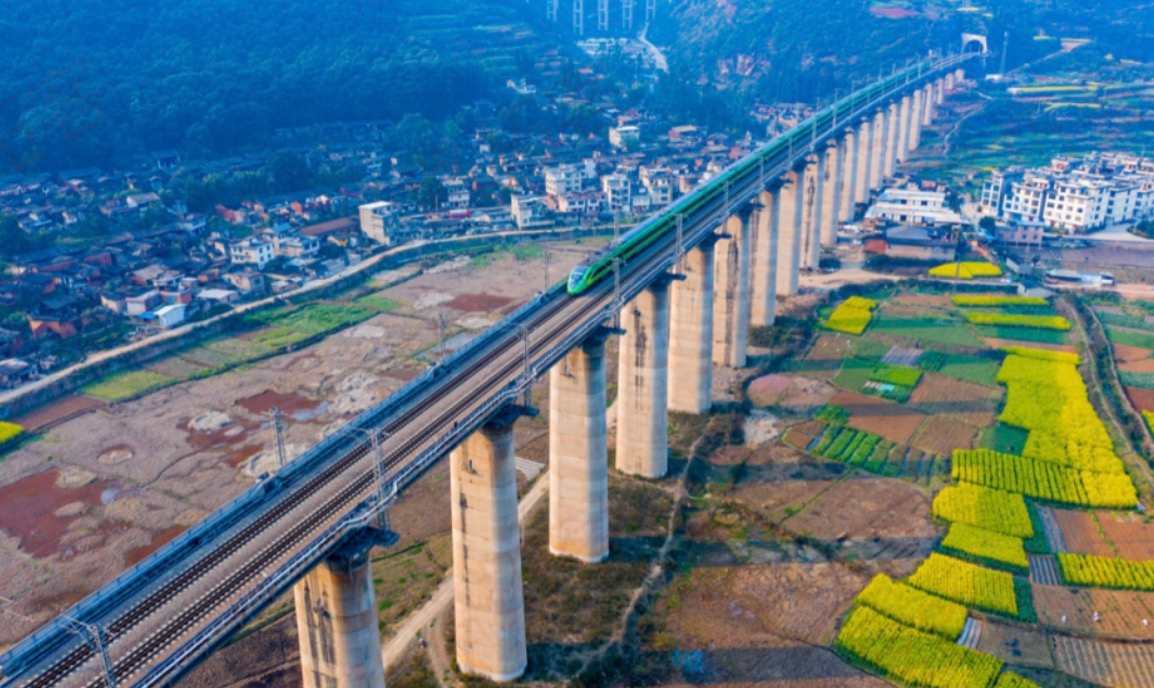 China Railway Kunming Bureau Group said that since the opening of the China-Laos Railway in December last year It has achieved capacity improvement for several consecutive months, and the freight volume exceeded the benchmark of 10 million tons on Nov. 7. The smooth operation of this 1,035 kilometer-long transport line is not only to meet the transportation needs of China and Laos but also to meet the logistics upgrading needs of the entire surrounding region. The capacity demonstrated by the railroad is direct evidence of its success.
China's first China-Europe freight train on a timetable arrives in Germany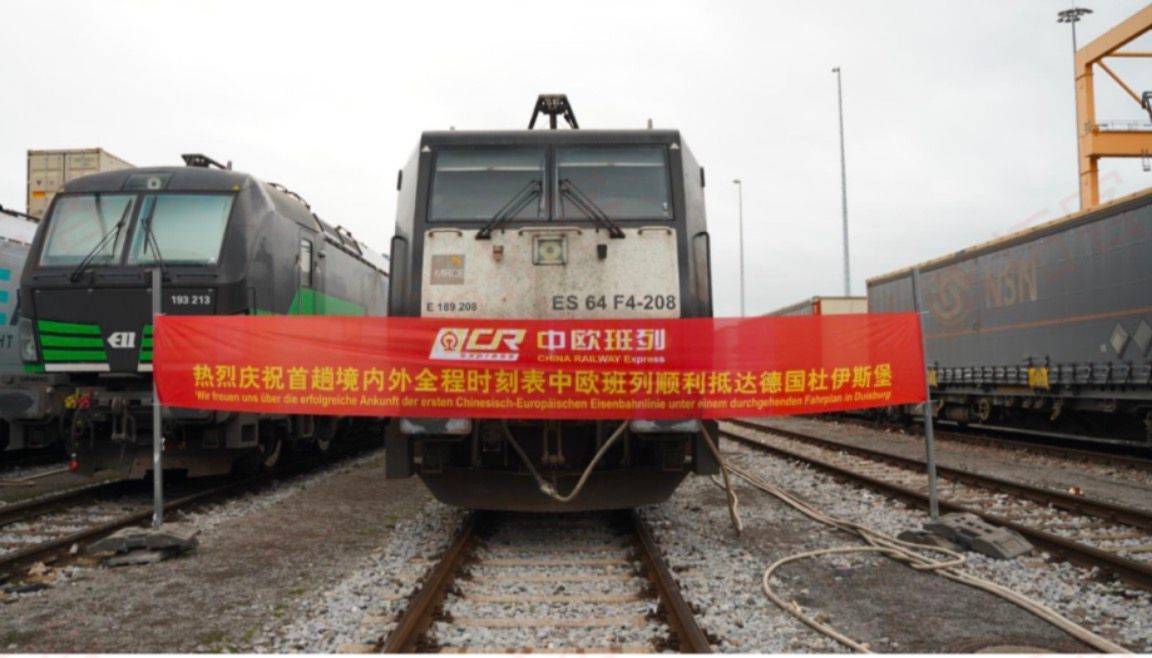 A welcome ceremony for the first China-Europe freight train on a timetable to arrive in Duisburg was held on Nov.7 in Germany. After the timetable China-Europe freight trains started running, the schedules of each section of the domestic and foreign railway trains are linked throughout the whole journey, and the arrival and departure time has been clarified which helps control the operation time of each link and manages a smooth handover over every section.
Trains from Zhengzhou, China to Novosibirsk, Russia departed for the first time Trains from Zhengzhou, China to Novosibirsk, Russia departed for the first time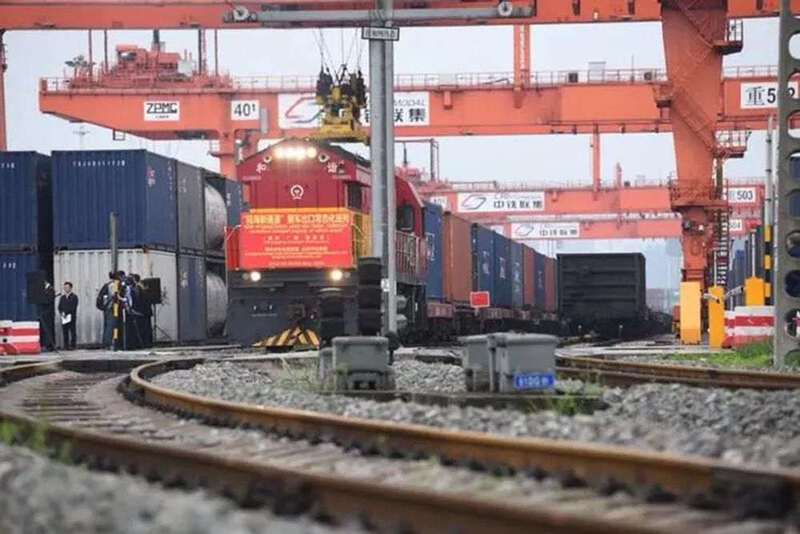 On November 9, the new route from Zhengzhou to Novosibirsk, Russia, organized by Zhengzhou International Land Port Company, operated its first train. In the afternoon of the same day, the train loaded with household appliances and IT products set off from Zhengzhou Central Station of China Railway Freight Containers. After leaving the country through Erlianhot, it sailed to Novosibirsk, Russia, which marked a new line to the China-Europe freight train (Zhongyu). So far, the number of direct overseas stations in Zhongyu has increased to 20.
Railway freight from Jiaozhou increased by 36.3% year-on-year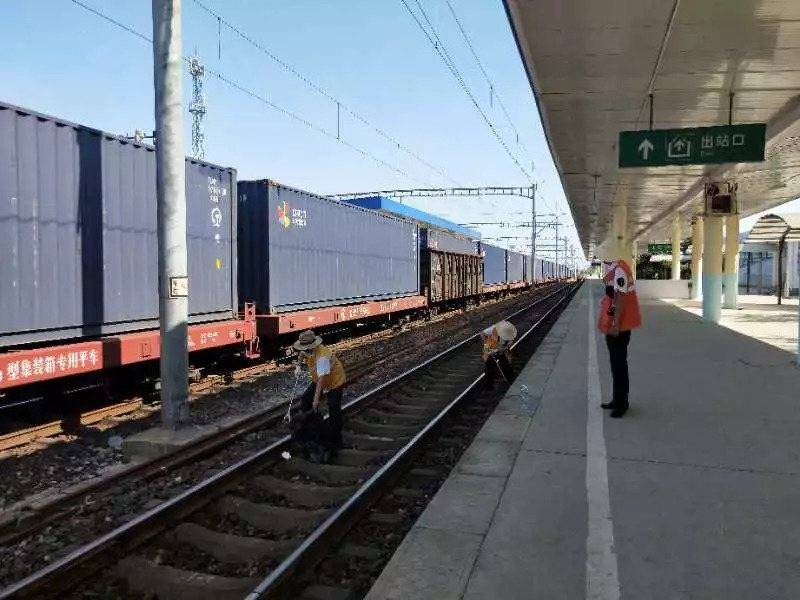 According to the statistics of Jiaozhou Customs, in the first 10 months of 2022, a total of 620 China-Europe freight trains were dispatched from the multimodal transport center in the Shanghai Cooperation Demonstration Zone, a year-on-year increase of 36.3%. Among them, there are 366 westbound trains, accounting for 59%, and the main export commodities are mechanical and electrical products, chemicals, and daily necessities; 254 eastbound trains, accounting for 41%, the main imported commodities are primary products such as plates, soybeans, and wheat bran particles. China-Europe freight trains ensured the safety and smoothness of the industrial chain and supply chain and promoted the stability and quality of foreign trade. —-
Over 6,000 train shave passed through Khorgos Railway Port this year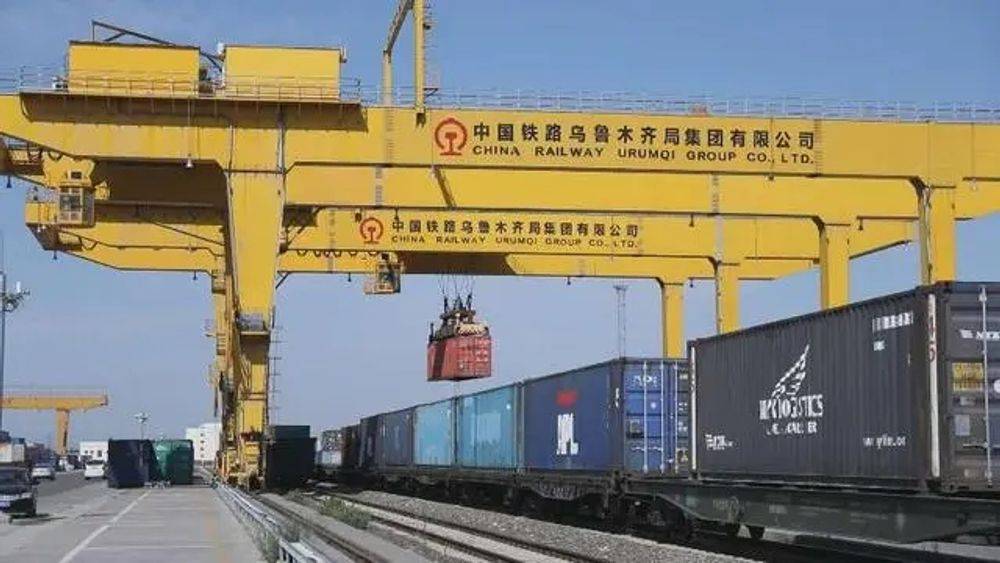 On November 8. a train loaded with daily necessities, mechanical and electrical products, clothing toys, and other goods left from Khorgos railway port to Belarus. Up to now, the number of trains bound for Europe &Central Asia passing through Khorgos this year has exceeded 6,000, 34 days earlier than last year.
JIKEship is a professional in railway freight between China and Europe/Asia. Any rail enquiry and question will be kindly answered.