China Europe Block Train Operation Updates (Week 51)
In the 51st week, the smooth operation of the China Europe Block Train was challenged by various factors. Chengdu International Railway Service announced on December 16. reminding that some trains have been delayed due to the unstable capacity of the China Europe Block Train, the shortage of the rail chassis, the congestion at overseas stations, and other factors in recent days. In terms of the Europe-bound lines, the overall transit time from Chongqing Chengdu, Xi'an, Yiwu, and Changsha to Malaszewicze is 12-15 days, with some exceptions exceeding 20 days According to the insiders, trains scheduled to be dispatched from the main terminals have suffered from some delays, 7-10 days respectively. While the transit time of trains running on the Russian lines varies greatly on different passages. It only took about 15-16 days for trains to leave from Chengdu to Moscow if they went through Alashankou and Khorgos, while it took almost 28 days to go through Erenhot; the average transit time from domestic terminals to Minsk via Alashankou is about 15 days, but it takes about 25 days to leave via Khorgos.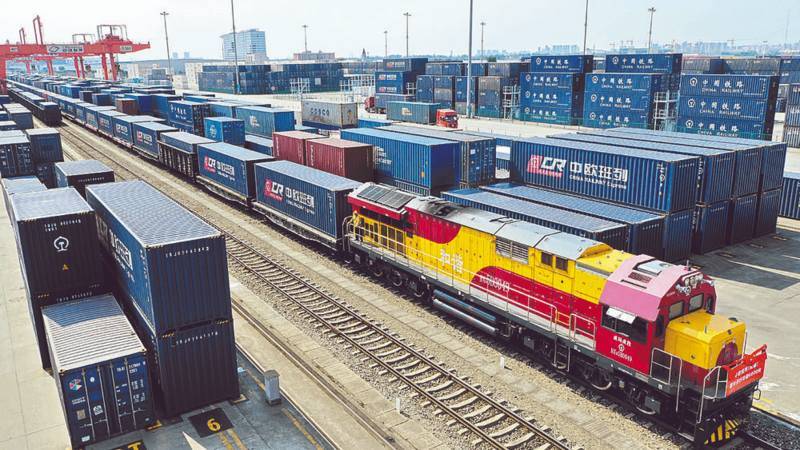 This week. the demand for transportation on the Europe-bound lines has improved slightly compared with the previous week. The main platforms updated the shipping schedule and prices in January. From the market feedback, the spot freight rates will not fluctuate too much. The popularity of the Russian line market continues. The shipping spaces of the main stations before January 20 have been fully booked, and agents have raised the freight rates, generally by 8% -12%. In addition, freight forwarders have been notified that since January 2023 the transportation cost of overseas sections will rise again, by about 300-400 dollars. As a result, rail freight will surely be on the rise.
There was no significant change in container leasing prices this week, the cost of renting a container is $200-300 higher in inland areas than that in coastal areas. The trucking prices in East China and South China remained stable, while those in North China were likely to rise by 500-1000 yuan. Due to the adjustment of epidemic policy, reported positive cases in big cities are on the rise, and many drivers are isolated at home. According to the tips of the trailer enterprise, the capacity of trucking is sure to be limited and those with demands need to book in advance.
From January to November, China Europe Block Train delivered a total of 3.571 billion tons of goods, a year-on-year increase of 5.2%
According to China Railway, from January to November this year, rail freight continued to maintain efficient operation, with a total of 3.571 billion tons of goods delivered, an increase of 180 million tons on 5.2% year-on-year.
In the past 11 months, we loaded 177,800 vehicles per day, a year-on-year increase of 5.9%, of which the average daily loading of containers was 43,051 vehicles, a year-on-year increase of 20.3%. A total of 15,162 China Europe Block Trains has been dispatched and 1.475 million TEUs of goods have been delivered, a yearly increase of 10% and 11% respectively. A total of 687,000 TEUs of goods have been delivered by sea-rail combined transport in the Western Land-Sea New Corridor, a year-on-year increase of 18.9%. In November, the daily average of transshipment vehicles at five major ports, including Alashankou, Khorgos, Manzhouli, Erenhot, and Suifenhe, exceeded 4,500 vehicles.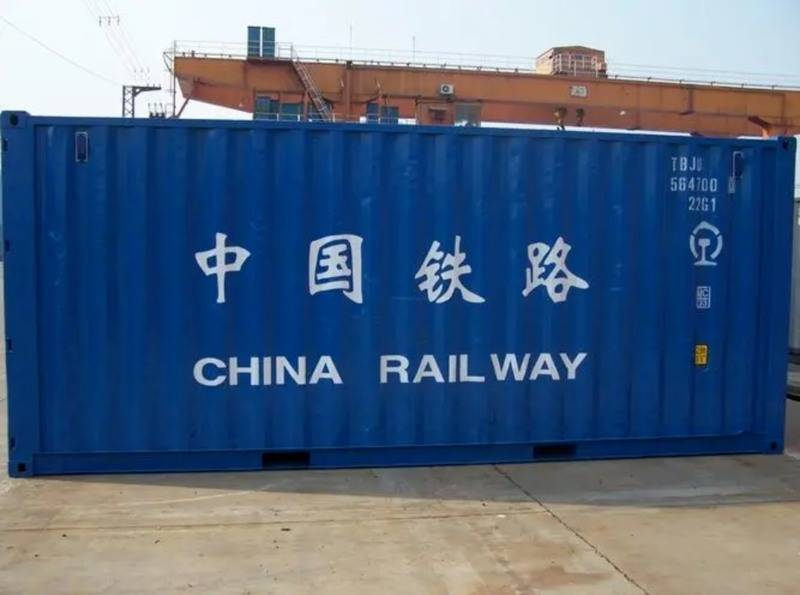 China-Laos Railway's first cold-chain train with bananas arrives in Changsha
China-Laos Railway's first cold-chain train with bananas arrived in Changsha and was loaded at the Hunan (Red Star) Agricultural Products Circulation Industrial Park. On December 7, the train loaded with 500 tons of Lao fresh bananas departed from Vientiane, Laos, along the China-Laos Railway all the way north.
With the successful test of the fruit cold chain train on the China-Laos Railway, purchasers of the Red Star Industrial Group Co., Ltd. are going to take advantage of China-Laos Railway to purchase high-quality fruits from Laos and other neighboring countries regularly, including tropical fruits such as durian, dragon fruit, and mango. They hope to run three trains a week in the future, and the annual import volume is expected to exceed 50,000 tons.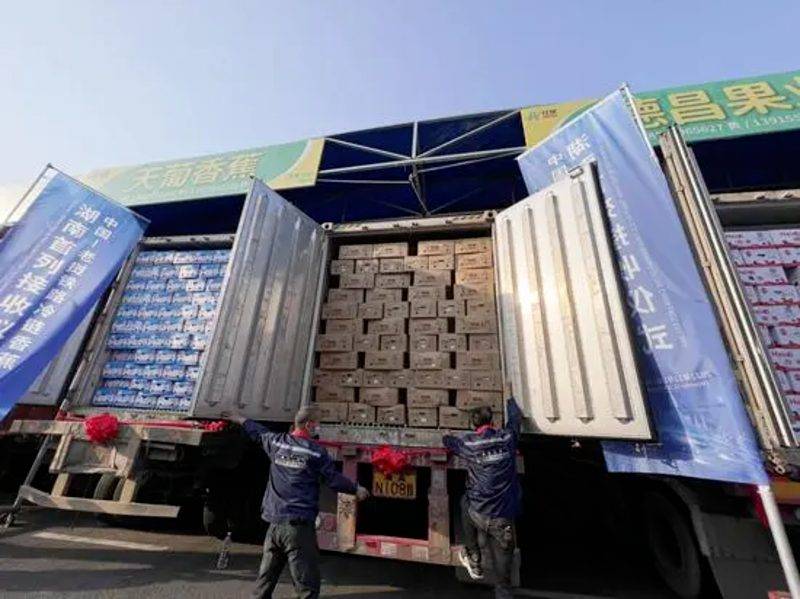 Imported raw sugar logistics trade in Northwest China -a new transportation route in Mumbai, India
On December 13, a sea-rail intermodal train carrying 5,300 pieces of raw sugar imported from India successfully departed from Qinzhou Port in Guangxi and galloped north to Lanzhou, its destination. This is the first time that raw sugar from India has been transported to Lanzhou, Gansu through West Land-Sea New Corridor. The value of this raw sugar is 150,000 US dollars, with a total weight of 265 tons and 10 containers. After being transported by sea from Mumbai, India to Qinzhou Port, Guangxi, sugar was transferred via train through the Western Land-Sea New Corridor. It is expected to arrive at Lanzhou Zhongchuan North Station in 7 days and will be used as the main raw material for feed. As of December 11, there will be 8,345 sea-rail intermodal trains operating in the Western Land-Sea New Corridor in 2022, a year-on-year increase of 45%.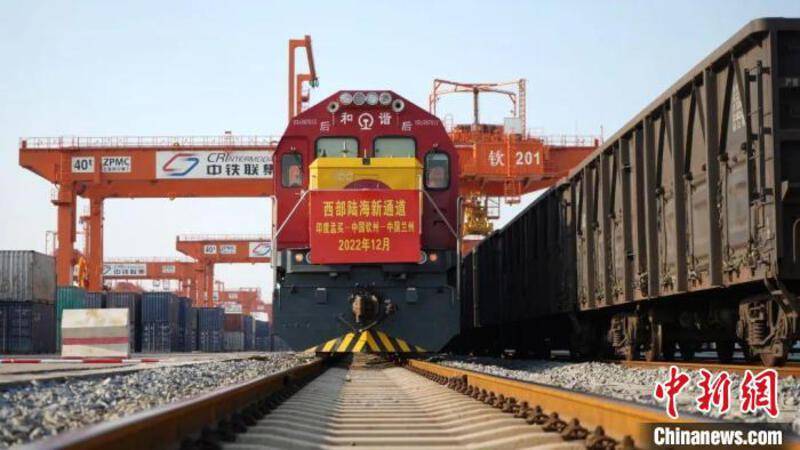 The number of China Europe Block Train passing through Alashankou exceeds 5,900, 22 days earlier than last year
Alashankou rail Port completed the number of trains passing through the whole year last year 22 days ahead of schedule, realizing the further increase and speed-up of the China Europe Block Train. According to the statistics of the Alashankou Railway Department, as of December 13, 5,918 China Europe Block Train were passing through. Besides, 29 new routes were developed, and the total number reached 94, covering 24 provinces, autonomous regions, and cities in China. It can arrive in 18 countries, and the transportation coverage and product categories are constantly expanding.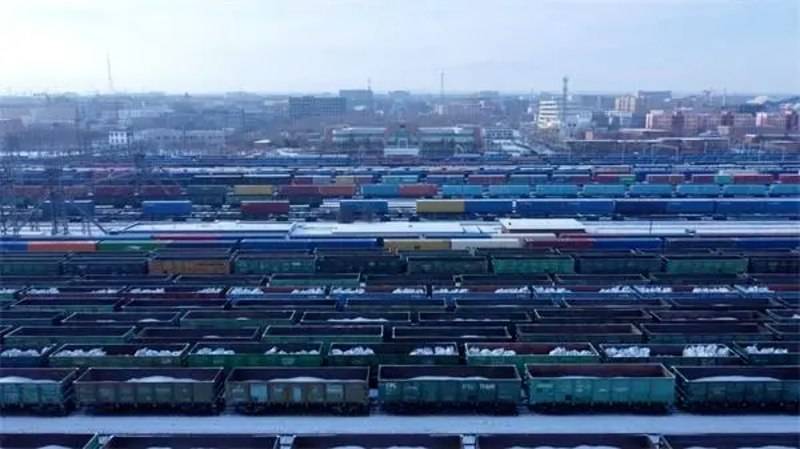 The China Europe Block Train (Xiamen)dispatched the first Cold Chain Train
Recently, the first cold chain train of the Xiamen departed from the Xiamen Free Trade Zone and would leave the country through the Manzhouli Port It is expected to arrive in Moscow, Russia in 15 days. This train loaded Fujian's local frozen squid slices, okra strips, and other high-quality seafood and fruit products, with a total of about 906 tons and a cargo value of nearly 30 million yuan. The special train adopts the international leading cold chain container, which guarantees the cold quality and safety of the goods to the greatest extent.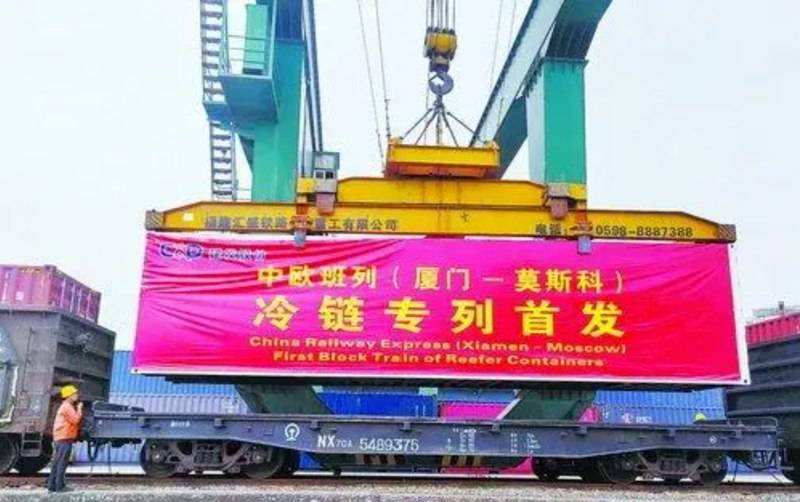 The China Europe Block Train (Qilu) launched a new trip across through Caspian and Black Sea
On Dec 18, the China Europe Block Train (Qilu), the southern passage of the "Trans-Two Seas"(Caspian Sea and Black Sea) line, which is coordinated and operated by Shandong High-speed Group, departed from the Shanghai Cooperation Demonstration Zone for Koper, Slovenia's largest port This train is full of new energy vehicles, solar energy modules, daily supplies, and other goods, the value of which is about 12 million yuan. This train departs from the Multimodal Transport Center of Shanghai He Demonstration Zone(Qingdao Central Station of China Railway Container) and will leave via Khorgos port. It will pass through Kazakhstan, Azerbaijan, and Georgia, cross the Caspian Sea and the Black Sea, and arrive at Koper in about 30 days. Goods will eventually be distributed to Western European countries by rail.
Any Inquiry for China Europe Block Train shipping costs will be quickly answered.