CNY 2023 | 2023 Chinese New Year Trade and Logistics Tips
The 2023 Chinese New Year is coming. This folk festival combines worship of the gods, prayers to ward off evil spirits, family and friend reunions, celebrations, entertainment, and food. It is the most important traditional festival for the Chinese nation.
Someone might say the festival only lasts for 7 days so there is nothing to worry about. However, the truth is that most Chinese factory will start their holiday much earlier. That is why we write this article for you, hope it will help you with Chinese orders.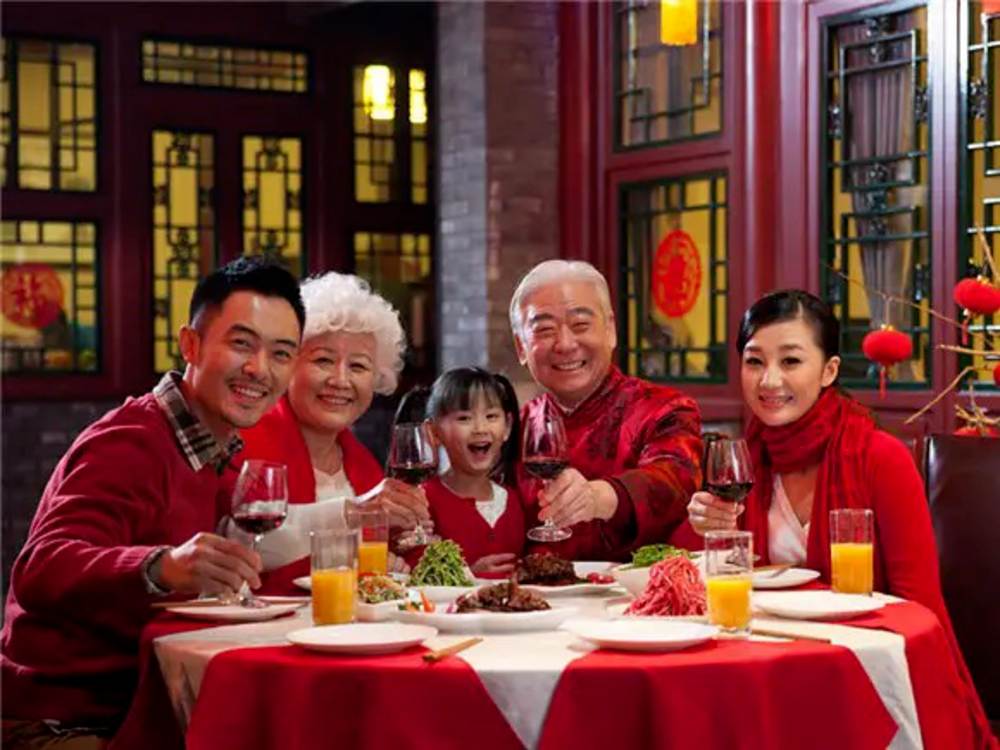 Festival Time: 22nd Jan.
Legal Holidays: 21st Jan.-27th Jan.
Chinese New Year Animal: Rabbit
Why does CNY 2023 Chinese factory close earlier than before?
1. Declined orders in the grip of economic depression
Chinese New Year is approaching, which is usually the traditional peak season for China's foreign trade, but this year turns out to be a " dull season ". The latest data from the US financial website CNBC's supply chain statistics show that the US, as one of China's most important trading partners, manufacturing orders in China have fallen by 40% due to a plunge in demand. Such a situation does not come as a surprise. As we predicted according to the logistics market and situation of foreign trade exports, foreign trade in the fourth quarter is facing downward pressure, the peak era in Europe and the United States market has passed, and the route cargo volume to Europe and the United States may continue to decline sharply.
Recently, a Chinese factory's 100-day holiday notice from 25 October 2022 to 2 February 2023 has been spread on the internet, with the factory mockingly stating that "our factory will not go bankrupt " and asking employees "not to change jobs". Although this is just an example, it shows the dilemma faced by Chinese factories in the general environment.
Fewer export orders mean that some factories cannot start work properly. Even if there are orders, they are at a low price with thin profits. Taking orders to start work can only feed the workers, rather than make a profit. What's worse, factories need to face the risk of difficult payments received during holidays, like clothing and textiles. Early holidays or conservative development can keep the cash flow, one of the ways that many companies are coping with downside risks and uncertainties at the moment. In addition, production has been hampered by a shortage of raw materials, and many factories have had to go on an early New Year holiday since December.
2. The change in policy on the epidemic arise people's homesickness
Since December 5th, China authority has been relaxing their policies in epidemic prevention and control. The new policy has been announced.
For example:
Non-essential, no-nucleic acid test
Newly crowned infected people with home isolation conditions can isolate themselves at home without having to be dragged to a square cabin for isolation
Non-high-risk areas no longer restrict the movement of people and are not allowed to suspend work, production or business, etc.
Due to three years of blockage, many people working from their hometowns didn't spend the Chinese New Year with their families for several years. The optimization and relaxation of the epidemic prevention and control policy have also prompted factories and workers to take an early holiday.
To sum up, the downward pressure on the economy and the homesickness of the epidemic policy relaxation have pushed many Chinese factories to have an earlier and longer CNY 2023 holiday.
Tips for 2023 Chinese New Year trade and logistics
Since New Year, Christmas, and the 2023 Chinese New Year are coming, factories and logistics companies might take an early close. As a Chinese freight forwarder, we have below tips:
Remember to place your orders with factories in advance or delay making orders after the CNY 2023 holidays. It is no doubt that production takes time. Now the shipping costs are somewhat reasonable and cost-saving, which is a good time to ship your goods before a tight logistics market arrival.
Also, Keep in mind that let your freight forwarder arrange pick-up and freight booking in advance in case of any loss.
We hope that all your goods can arrive smoothly without the impact of the 2023 Chinese New Year.
JIKEship promise to take good care of every shipment before and during the CNY 2023, just like what we did in the previous Chinese New Year. With us, you are hassle-free.