Leading global sourcing platform Alibaba already generates more online sales than the entirety of American retailers, including eBay, Amazon, and Walmart. Alibaba helps and supports companies of all sizes and in all sectors.
With millions of suppliers and millions of products on Alibaba, it might be a little confusing for the inexperienced. I'll give you a Alibaba sourcing guide that, as a freight forwarder, can help you avoid a lot of trial and error and streamline your Alibaba product procurement.
Steps To The Alibaba Sourcing Guide
PART 1 Understand your needs
Before sourcing from Alibaba, You must ascertain your needs and financial restrictions. Do your market study because there will be a huge variety of vendors who can provide the products you need.
You must have knowledge about the kind of goods you require, the amount, the required quality standards, the delivery date, and the cost. You should also think about shipping fees and techniques.
Analyze the search results, are you dealing with a factory or a trading company? When you browse the supplier pages on Alibaba sourcing, look carefully at the product categories. Are they trying to sell too many different types of products? If they are listing too many different types of products, then they are probably a trading company rather than a factory that makes the product.
Sometimes it is good to deal with a trading company because they can often offer you products in lower quantities (MOQ) than some factories. When dealing with some trading companies, it is difficult to control the consistency of quality because they buy products from different factories for each order. This gives them little control over delivery times, quality control, packaging, etc. Dealing with the factory is always the best option.
PART 2 Find reliable suppliers
Alibaba has a large number of suppliers, however not all of them can be trusted. The following factors should be taken into consideration while looking for a supplier:
The supplier's credit rating: Each supplier on Alibaba has a credit rating, and you can use this rating to determine the provider's dependability;

The provider's transaction history can be viewed to gain insight into how well the supplier has performed on Alibaba;

Communication with suppliers: Prior to making a purchase, you should speak with suppliers in order to learn about their offerings, including their prices, quality, and other details. You should also use this time to get a sense of the suppliers' professionalism and customer service stance.
PART 3 Multiple quotations
When analyzing suppliers' quotations, if a particular supplier's pricing seems too good to be true, then this is usually the case. Carefully compare the supplier's price VS. quality VS. specifications VS. minimum order quantity VS. track record.
Always compare all quotes from suppliers in detail, as the cheapest option can become an expensive trap. You can narrow down your search to 2 or 3 potential suppliers before proceeding to produce samples. Is their minimum order quantity (MOQ) too high? Sometimes you can negotiate a lower MOQ, but be prepared to pay a higher price.
Another thing you can do is to ask for a smaller 'trial' order. For example, explain to the supplier that you would like to place a 'trial order' for a few pallets so that you can receive and test them in the marketplace before moving on to a more significant order.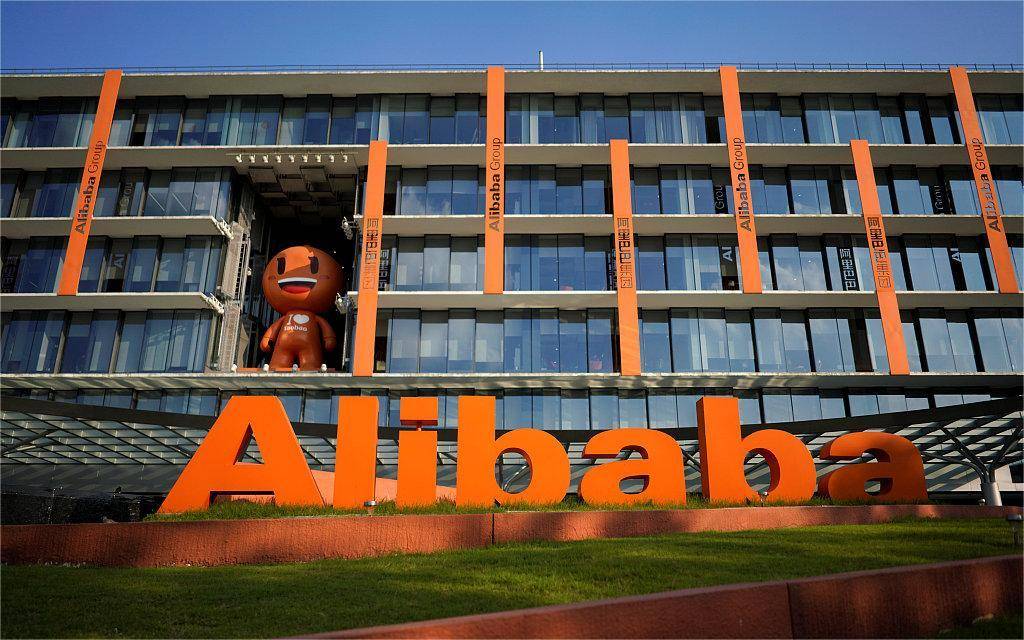 PART 4 Negotiating and placing orders online
Buying on Alibaba is completely safe if you take the following precautions.
Verify your suppliers - buy from Alibaba's verified suppliers. Check customer reviews and feedback. Don't hesitate to call the supplier's office, arrange a Skype meeting and ask for a copy of their business license or a photo of their factory. For a little extra money, you can also hire a third-party inspection company to visit them. Make sure you know whether you are dealing with a manufacturer or a trading company.

Verify quality - ask for samples before you place an order. You can also purchase products from SpeedyBuy first to check quality.

Communicate - ask your supplier for information on minimum order quantities, production times, sample pricing and payment options. Send a Request for Quote (RFQ). You can request a quote through the JIKEship service and use its comparison tool to check quote details and supplier background.

Stay away from branded items - selling these items without permission is illegal and can lead to legal action. On the other hand, they may also be fakes.

Pay securely - While you can pay for your purchase in a number of ways, some methods are more secure than others. Paypal and escrow are considered to be the safest. You can also use Trade Assurance, which sends your funds to a bank account designated by Alibaba and keeps them until you receive the product. Often, suppliers may encourage you to make payments outside of the Alibaba platform, which may not be a good idea.

Watch out for red flags - Some common warning signs are suppliers offering incredibly low prices, suppliers asking for advance payments or seemingly more interested in the payment process than anything else. Avoid them whenever possible.
PART 5 Ordering Confirmation
The following needs to be verified prior to an order being confirmed:
The products' quality and specifications: You must ensure that the items you've purchased fulfill your standards for both;

Ensure that the supplier can deliver the goods to the place you choose within the designated delivery period by checking the delivery time and location;

Price and payment method: Verify that the price and payment method satisfy your needs.
If you find the aforementioned tasks difficult or you lack the time to complete them, you can hire a China sourcing agent to handle all of your Alibaba sourcing needs.
PART 6 Alibaba Sourcing Agent
If you find the aforementioned tasks difficult or you lack the time to complete them, you can hire a China sourcing agent to handle all of your Alibaba sourcing needs.
The following advantages can result from using an Alibaba sourcing agent:
Greater sourcing efficiency: Sourcing agents can save you time and effort by handling all the sourcing specifics and assisting you in finding trustworthy suppliers promptly.

Reduced sourcing risks: Sourcing agents have extensive sourcing knowledge and experience, which they may use to assist you detect and steer clear of potential sourcing issues as well as lower sourcing risks.

Obtaining better conditions and cheaper costs through pricing negotiations with suppliers is possible with the assistance of purchasing agents.

Convenient international freight arrangements are available from sourcing agencies to make sure your goods arrive at their destination on time and to prevent shipping issues and delays.
Choosing an Alibaba sourcing agent can, in short, help you accomplish effective, low-risk, low-cost sourcing, while also decreasing your sourcing burden and allowing you to concentrate more on your business.
PART 7 Arrangement Shipping
Percentage of exports to the US (or wherever you enter them). It is important to find out if they have experience selling to your market Do you understand the FBA packaging requirements? Does the product meet the country's certification (if applicable) Do you offer DDP parity? What products are your factories best at producing? What is your turnaround time?
After making the product purchases, delivery must be organized. You can select from a variety of shipping method, including air, rail, and the sea. Finding a dependable freight forwarder is also necessary to organize your products' transportation and customs clearance processes.
In short, there are a lot of shitty suppliers on Alibaba, but there are also a lot of legitimate suppliers willing to work with you. Do everything you can to protect yourself just in case, but don't let it paralyze you and you don't want to pull the trigger on anything. Good luck!
In Conclusion
Finding suppliers can take a lot of time, whether you are sourcing from Alibaba or other online trade platforms. However, the secret to your import/export success is choosing the appropriate provider. Select a reliable supplier, and take your time.
As a freight forwarder, I advise that prior to sourcing, you thoroughly understand your demands, locate trustworthy suppliers, validate order specifics, and set up shipping and customs clearing procedures. This will guarantee a seamless sourcing process and provide you the finest sourcing experience possible.Therefore, you should never make a decision in a hurry.