Door-to-door shipping to Latvia
Latvia is one of the big cargo countries from China to Europe, if you want to shipping to Latvia from China, Jike can help you with everything when it comes to shipping all kinds of cargo, on this page we will consolidate the needs you may use and information on the various modes of transport.
Our professional freight forwarding service provides the best air freight or the most suitable transportation solution according to any information customers need from China to Latvia, such as Latvian airports, airports in Riga, etc.
【Latvia Customs Clearance Guide】
I know you are a busy businessman and just need to provide the best way to transport your goods.
You must try to import shipping to Latvia from China.
Well, today, I want to make the whole process simple and easy.
Part 1.Customs system in Latvian
[Overview]
Import taxes are subject to import duties and fees whether individuals or business entities are engaged in the import of goods (imported from countries outside the European Union) in Latvia. All import taxes are calculated entirely at the value of the shipment, i.e. CIF.
[Tariff]
Latvia's tariff rate is basically between 0% (such as books) and 17% (such as Wellington boots). Certain goods, such as laptops, mobile digital cameras, and console consoles, are exempt from customs duties. Certain goods may be subject to additional taxes, calculated according to the country of origin, such as bicycles made in China are subject to an additional 48.5% anti-dumping duties.
[VAT]
Latvia VAT = Standard VAT Rate 21% x (CIF price Import Duties)
[Threshold]
Latvia has a threshold for import taxes and fees, the value of imported goods (FOB) does not exceed 150 euros, exempt from customs duties: the value of imported goods (FOB) does not exceed 22 euros, exempt from VAT. [Other]
Excise Duty: Taxes levied on specific goods such as tobacco products. Additional Customs Fees: Fees levied for the inspection, inspection and testing that imported goods must perform when passing through customs. Latvian tariff threshold
If the declared value is €22 or more, the consignee EORI code must be provided in the invoice and additional costs such as customs duties will be incurred, and the customs clearance time will be extended:
Customs clearance in Latvia
1.B2B or B2C goods sent to the country, proof of payment (POP) are required
2.Affected by the latest EU tax policy on July 1, 2021, from now on, all goods sent to Latvia require customs clearance documents:
It's a basic process and you need to look at it with a clear head.
1)Commercial invoice
The accompanying invoice must state:
① The recipient is the company: provide the company registration number.
② The recipient is an individual: the local person provides the personal id card number, the foreigner provides the passport number, and the IOSS tax number must be declared for shipment, which is reflected in the waybill and the accompanying invoice.
③ If the sender is unable to provide these (1) (2) items, the goods that the recipient does not cooperate with the import VAT may be directly returned or destroyed! At the same time, there may be high refund fees and other related miscellaneous fees, and if there is a cost, it will be borne by the sender by default.
④ The invoice must have detailed recipient/sender information, including detailed address/full name/contact number/email address, etc. If the importer and the recipient are not the same, the importer information must also be written.
⑤ Detailed description of the contents of the goods, including detailed product name, HS CODE, material, use, number of pieces, gross weight/ net weight, unit price / total price, currency, unit / quantity, etc. Note that the English expression should be correct, such as HS CODE is Harmonized System Code, and can not use cusoms code, commodity code, etc. The correct value of the item needs to be listed separately, such as the value of the goods, freight FREIGHT CHARGE.., insurance INSURANCE, etc.
⑦ Invoice number and date.
2)Certificate of Origin (Declaration of Origin issued by an eligible exporter registered with the REX system or a declaration of origin issued by any exporter for goods with a total amount not exceeding 6,000 euros)
3)Preferential transfer documents
4)EU external transshipment documents
Part 2. Air freight from China to Latvia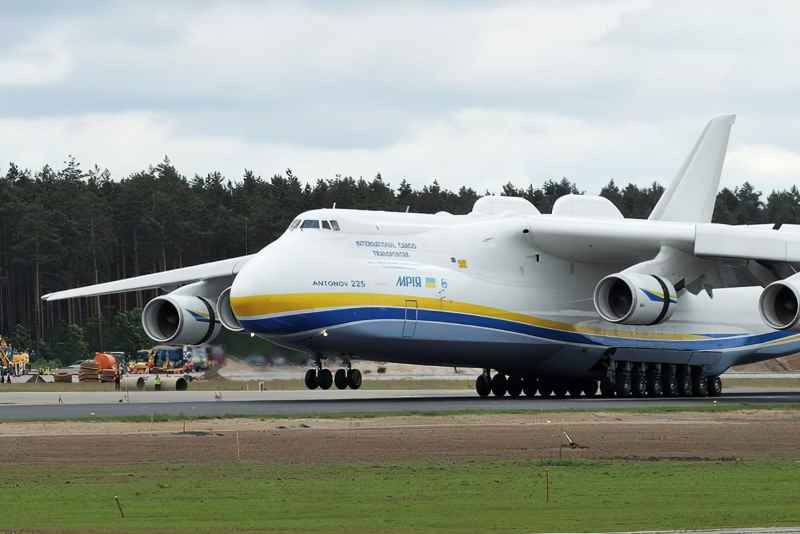 Freight to Latvia, in addition to international express delivery, there are Latvian special lines; Latvia currently has three ways of air, sea and rail transport, and sea and rail transport are more commonly used because the carrying capacity is relatively large and the price is relatively cheap. However, for some products with relatively high value and more urgent, it is recommended that you choose a special air freight line that is better and the safety is relatively high.
Latvia has a total of 81 aircraft, with a total length of 8,400 km of international routes, including Riga International Airport, Ventspils Airport and Liepāja Airport.Founded in 1995, Air Baltic is Latvia's only international airline, with a 99.8% stake in the state and 28 aircraft, including 5 Boeing 737-500 aircraft, 9 Boeing 737-300 aircraft, 6 FOXKER-50 aircraft and 8 Bombardier Q400 aircraft.
Airport in Riga
Riga International Airport (Latvian: Rīgas Starptautiskā Lidosta, IATA:RIX, ICAO:EVRA), was built in the 1970s to replace the old Spilway Airport. Located 13 km southwest of Riga, the capital of Latvia, the airport is the largest airport in the Baltic States and has direct flights to more than 60 cities in more than 30 countries. Latvia's national airline, Baltic Airlines, has Riga International Airport as its hub.
In 2012, Riga International Airport carried 4.767 million passengers. Riga currently has direct international flights to Moscow, Renten, Manchester, Stuttgart, Vienna, Paris, Rome, Milan, Frankfurt, Dublin, Munich, Brussels, Stockholm, Helsinki, Copenhagen, Warsaw, Tel Aviv, Prague, Tallinn, Vilnius, Kiev, Odessa, Minsk, Tashkent, Istanbul and more.
China to Latvia Air Freight Program
Shenzhen(SZX) → Latvia. Riga (RIX)
| +45 | +100 | +300 | +500 | +1000 |
| --- | --- | --- | --- | --- |
| ¥0 | ¥19.5 | ¥19 | ¥18 | ¥18 |
How many days can Latvian air transport be arrived?
Air freight: 6-10 days or so.
Airlines operating from China to Latvia include Air China CA, Hainan Airlines HU, China Eastern MU, German Airlines LH, Turkish Airlines TK, Finnair AY, SwissAir LX and so on.
Latvia is an important partner of China in the Baltic Sea region and within the European Union, and the two countries have great potential for cooperation in the field of logistics, and China will further strengthen cooperation with Latvia in areas such as ports.
Part 3. Sea freight from China to Latvia
Latvia is located on the eastern shore of the Baltic Sea, and the port transport industry has always been one of Latvia's pillar industries. Latvia has a total of 10 ports, of which 3 are large, namely Ventspils, Riga and Liepaja. The seven small ports are mainly used for domestic transportation, while the three major ports are mainly used for the transshipment of goods from circumscribed countries.
The three major ports in Latvia are year-round freeze-free and are the northernmost non-freezing ports in the region. The port is protected by breakwaters, and ships can enter the harbor smoothly regardless of the weather conditions. It is an important outlet for the transshipment of goods from the CIS countries and even the future Eurasian land bridge passage. Shenzhen to The Port of Riga in Latvia has a sea voyage of about 32 days, and the known sea freight to Latvia has the following schemes, let's take a look at it.
There are four options for shipping from Shenzhen, China to Latvia:
a. First shipped to bremerhaven in Germany and then shipped inland.
b. First shipped to the port of Rotterdam in the Netherlands and then transported by truck to Latvia.
c. First shipped to Hamburg, Germany (DEHAM) and then shipped inland to Latvia.
d. First by sea to the port of Tanjung Pelepas in Malaysia, and then by sea to Latvia.
How long does it take to ship from China to Latvia
| The port of loading | The port of destination | Transmission time |
| --- | --- | --- |
| Shanghai | Rica | 40 |
| Shenzhen | Rica | 38 |
| Guangzhou | Rica | 38 |
| Ningbo | Rica | 42 |
| Qingdao | Rica | 48 |
| Tianjin | Rica | 53 |
| Xiamen | Rica | 39 |
| Dali | Rica | 50 |
Part 4.International express delivery from China to Latvia
Recommended logistics methods for international couriers to Latvia
DHL International Express – Fast, guaranteed timeliness, no need for an Eori number
Fedex International Express – moderate speed and competitive price
TNT International Express - in Europe has a line advantage, strong customs clearance capabilities
Hongkong Post EMS - 6kg or more price has an advantage, according to the actual weight
China Post EMS - small parcel prices have advantages, fast speed, charged according to the actual weight, easy customs clearance
*If you don't mind the delivery time, it is recommended to use a postal packet, the probability of tax collection is low.
China Post EMS volumetric weight limit for shipments to Latvia Parcels sent to Latvia using China Post EMS must not weigh more than 30 kg, the dimensions of any side of the parcel must not exceed 1.5 meters, and the maximum horizontal circumference other than the length and length shall not exceed 3 meters in total.
Timeliness of courier to Latvia International Express: 3-5 working days
International packets: 15-20 working days
EMS: 5-7 working days
*China Post EMS and Hongkong Post EMS are faster, and Singapore Post EMS delivery time is longer, about 20 working days
*The above time is the delivery time under normal circumstances, and the delivery time is affected by factors such as weather and customs.
Items for which latvian customs prohibits or restricts the import of goods (including but not limited to)
To avoid customs problems, you need to know about prohibited and restricted goods in latvian.
Here is a list of restricted goods you need to know when importing from China to latvian.
● Animals and other products
● Animals, live
● Ammunition, explosives and similar items
● coins
● Guns and gun parts
● Drugs, and the equipment they use or make
● Organic and inorganic chemicals
● Precious metals and gemstones
● Pearl
● Pornography
● Printing industry - offensive nature of products
● Plant products - hyacinth bulbs, carnations and chrysanthemum seedlings and cuttings, legumes, weeds are subject to quarantine seed seeds
● Animal offal
● Various securities payable to bearers
● Weapons and all components
Part 5.FAQ with shipping from China to Latvia
FAQ
Q: How long does it take to ship my cargo from China to Latvia?
A:Even though most companies do not give you an exact date for the arrival of your cargo, they do provide an approximate date.In most cases these dates are reliable.But yet again it depends on the method of shipment and the frequency of the shipping company to your destination.
Q:My supplier has no right to export. Can you help me export the goods?
A: Yes, we can. We can buy the export license, do the customs declarationand ship the goods out to you.