Are you looking for a guide to finding out what maritime insurance is?

If so, you've come to the right place. Insurance is "protection against future loss". maritime insurance applies to ships, vessels and most importantly to goods carried by any mode of transport.

Among the four modes of transport (road, rail, air and water), maritime cargo is more likely to cause much concern for carriers. Not only because of the presence of natural phenomena that can affect the cargo and the ship, but also other events and signs that can cause significant damage to the carrier and the transport company. Maritime insurance has therefore become a requirement. Let's take a closer look at maritime insurance, how it works and everything you may need to know.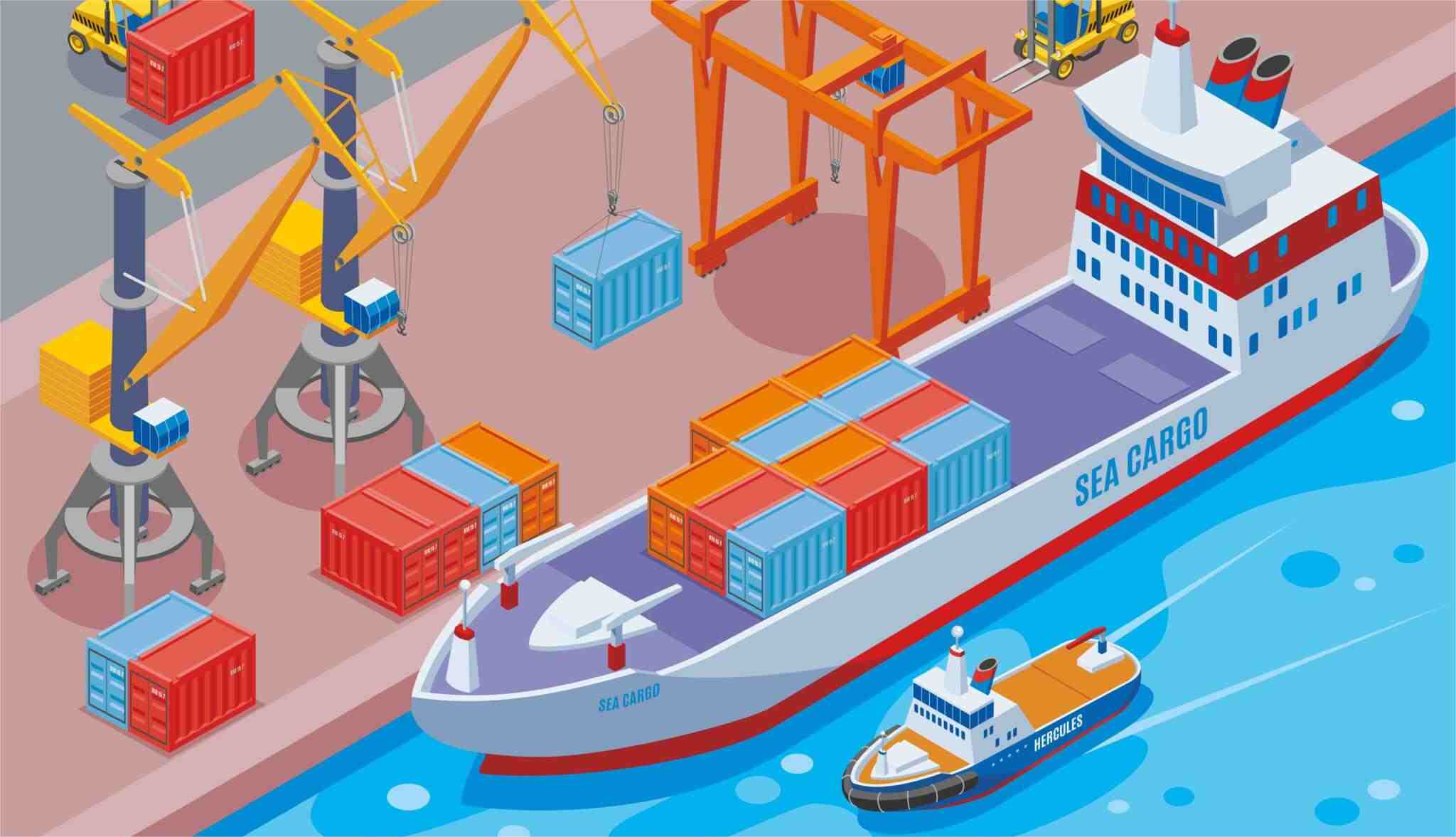 What is maritime insurance?
Maritime insurance is a type of insurance that covers loss or damage to goods or cargo in transit between the point of origin and the final destination. Marine insurance policy cover all modes of transport, such as road, rail, air, sea, courier and postal services. Of course, certain criteria define the scope of coverage and what it may involve, which will determine the security aspects that affect your premium.
Marine cargo insurance mainly covers damage caused by fire, explosion, hijacking, accident, collision and overturning while in transit. We offer special planning to cover the risks of theft, malicious damage, non-delivery of goods, damage during loading and unloading, and mishandling of goods. Insured persons can choose coverage based on specific business needs and the policy applies to them if you are trading goods.
Why should you take out cargo insurance?
Many people try to save money by not insuring their goods, but here are 4 important reasons why you should consider insurance.
Reducing the risk of financial loss
If you are an exporter who has not received payment for the goods at the time of shipment, or an importer who has paid for all or part of the goods before receipt, you will face financial loss if the goods are lost or damaged in transit.
You may be required to pay a security deposit in order to obtain the release of your goods, even if there is no loss or damage to your goods. By taking out insurance, your insurer will cover this and speed up the clearance of your goods.
Coverage for limited carrier liability
Under the law, carriers are not liable for many common causes of loss that occur during transit (such as natural disasters, common features, etc.). And, even if they are liable, either by contract in the bill of lading or under the law, the carrier's liability for the loss is limited. In most cases, you will only recover a few cents from the carrier.
Better control of insurance terms
Relying on the buyer's or seller's insurance is a viable option, first you must ensure that the insurance is purchased and that the conditions, costs, and coverage limits offered by each insurer meet your needs. If the request is for a foreign insurer, it will be in a different language and could end up being time-consuming and frustrating. If there is a problem with a claim, you will usually have to deal with a foreign court.
CIF + 10%
(Commercial invoice value + Insurance costs + Freight)= CIF value x 110%)
Note: 10% for any unforeseen costs or expenses
This type of insurance also covers your shipping costs in the event of damage or loss which must be repaired or replaced at a place other than the consignee's location. In the case of partial loss/damage, recoverable freight charges may be pro-rated according to the portion of the shipment that is damaged. If damage occurs and the repair takes place at the final destination of the goods (the consignee's facility), no refund of freight charges will be made.
Often, the total insured value can exceed the actual value of the freight plus an additional 10% incidental charge in the event of damage, which is 110% of the CIF or equivalent value.
You should also be aware that in most cases the additional value of the claim cannot exceed 30% of the CIF value for any reason (customs duties, taxes, etc.) unless the underwriter has expressly agreed to this in writing.
What is covered by maritime insurance?
All modes of transport such as air, sea, express, rail, and road are covered by this policy.
Your goods are protected against vehicle collisions, capsizing, derailments or accidents anywhere in transit from source to destination. This cover can also be extended to loss or damage to goods due to theft, strikes, riots, terrorism, and other man-made hostile acts by selecting the appropriate cover for your own needs.
This means that it is your responsibility to ensure that you have adequate maritime insurance. This will help you to gain the trust of your customers by providing insurance services, especially when the freight forwarder is handling the transportation of their cargo.
For your information!
There are five conditions that carriers can use to deny liability for freight claims. The carrier has the burden of proving that one of these five conditions is met and that the damage to the goods was not caused by their negligence.
An act of God is a disaster that the carrier could not reasonably have predicted and avoided. The defense of an Act of God is available when the carrier can prove that the loss was caused by a physical phenomenon or natural disaster beyond his control. Some examples: floods, tornadoes, earthquakes, and similar events.
"Public enemy" or "act of war".
A carrier cannot be liable for a cargo claim if the damage is caused by a hostile act of an armed force that is an enemy of the government. It may not cover acts of terrorists, hijackers, or rioters, but there is no case law to determine how the Carmack Amendment applies in such circumstances.
Acts of public authorities.
The carrier is not liable for damages when the government ("public authorities") has damaged the transport or seized the goods. Policies such as road closures, quarantine, product recalls or trade embargoes apply under the exclusion clause.
The acts of the shipper are mostly related to improper loading or packing. However, the shipper's error may not be apparent under normal observation; if this is the case, the carrier is obliged to refuse the carriage of the goods.
Inherent defects in merchandise
An inherent defect in merchandise means that it is subject to natural defects, decay or disease and other factors that deteriorate over time. Examples include rotten fruit, spoiled cheese, etc.
The onus is on the carrier to prove that the damage was caused solely by the goods themselves and not by their negligence. For example, failure to comply with the shipper's processing instructions.
Frequently Asked Questions
| What is not covered by maritime insurance? | What documents are required to support a claim? |
| --- | --- |
| Planned or intentional damage or misconduct | Claim form |
| Riots, strikes and war damage | Certificate of insurance and policy number |
| Damage caused by improper packing of goods | Original bill of lading or other shipping - documents |
| Delays in transit and associated costs | Investigation report or other evidence of loss or damage |
| Wear and tear or leakage of cargo | Invoice, packing list and shipping details |
| Insolvency or financial distress of shipping companies | Log-in accounts/destination weight tickets/accumulation broker records |
| Removal of wreckage | Any correspondence with carriers or related parties |
JIKEship has competitive prices, convenient claims solutions and free advice, so don't hesitate to contact us!