How to transport to Ukraine
Ukraine is located in the east of Europe and has excellent natural conditions. Ukraine is relatively developed in industry and agriculture, heavy industry occupies a major position in industry, and China and Ukraine have established economic and trade cooperative relations for more than 20 years. The prospects for Sino-Ukrainian cooperation are infinitely broad. If you have questions about how to transport to Ukraine, please feel free to ask JIKE.

Jike is an expert in providing shipping services from China to Ukraine, you can rely on us, we will be your best freight forwarder and partner in China.
Guide To Customs Clearance For Transport To Ukraine
Are you trying to find the best way to transport to Ukraine?
Or, you plan to import from China.
Well, I'll cover everything you need to know when shipping from China to Ukraine to make the journey easy
Part 1.Customs system in Ukraine
①The Ministry of Economic Development and Trade of Ukraine is the competent sector authority of the State for foreign economic relations and trade and is responsible for formulating and implementing foreign trade policies.
②According to the Customs Law of Ukraine, customs declarants can only be Ukrainian citizens, and foreign enterprises or cargo owners can only entrust Ukrainian customs brokers or customs brokers to handle import declaration procedures.
③In order to ensure the balance of State payments and the maintenance of order in the domestic commodity market, Ukraine implements licensing quotas for import and export commodities.
④With the exception of livestock and fur products, non-ferrous metals, scrap metals and special equipment, Ukraine is exempt from export duties on other export commodities, including quota licences for export-controlled goods.
⑤The body in charge of the quality inspection of imported goods in Ukraine is the National Standard Measurement and Certification Committee of Ukraine, the National Standards and Measurement Certification Committee of Ukraine and the 25 standard certification centers of each oblast responsible for the inspection and certification of imported goods.
Calculation method of import duties by Ukrainian customs
(1) Ad valorem tariff calculation method: that is, customs duties are levied on imported and exported goods and goods as a certain percentage of the customs value;
(2) Piece-rate tariff calculation method: that is, a certain customs tariff is levied on import and export commodities and goods in pieces;
(3) Mixed tariff calculation method: that is, customs duties are levied on the above two methods of mixing import and export commodities and goods.
Ukrainian customs use the ad valorem tariff calculation method (also known as the percentage method) in the vast majority of cases. Piece-rate tariff calculations are usually used only for Ukrainian restrictions on imported goods, such as hunting guns and other weapons with barrels, which currently have import tariffs of €20 each. Ukrainian customs has adopted less and less mixed tariff calculation method, before the Ukrainian customs has adopted the mixed tariff calculation method for automobile imports, that is, a certain percentage of tariffs are levied according to the customs value, but the exhaust volume per milliliter must not be less than a certain amount, which has been revised to a unified automobile import tariff rate of -20%.
Tax policy on imported goods from Ukraine
● Ukrainian customs import duties are differential taxes.
● Zero tax rate for import-dependent goods; Imposition of a 2%-5% tariff on goods with insufficient domestic production capacity; Import taxes of more than 10% are levied on goods with large domestic production that can basically meet demand; High tariffs are imposed on goods with high domestic production and meet export needs.
● Commodities of countries and regions that have concluded customs agreements and international agreements with Ukraine are subject to special preferential tariffs or even exemption from import duties in accordance with the specific terms of the agreement.
● Full ordinary import duties are levied on goods from countries and regions that have not yet signed free trade agreements, preferential economic and trade agreements with Ukraine, or goods whose specific country of origin cannot be determined.
● All imported goods are subject to a 20% VAT at the time of import, and some goods are subject to GST.
● China is included in the ranks of countries enjoying preferential tariff rates (50%), and goods are imported directly from China; The producer is an enterprise registered in China; Issue a FORMA Certificate of Origin to enjoy preferential tariffs.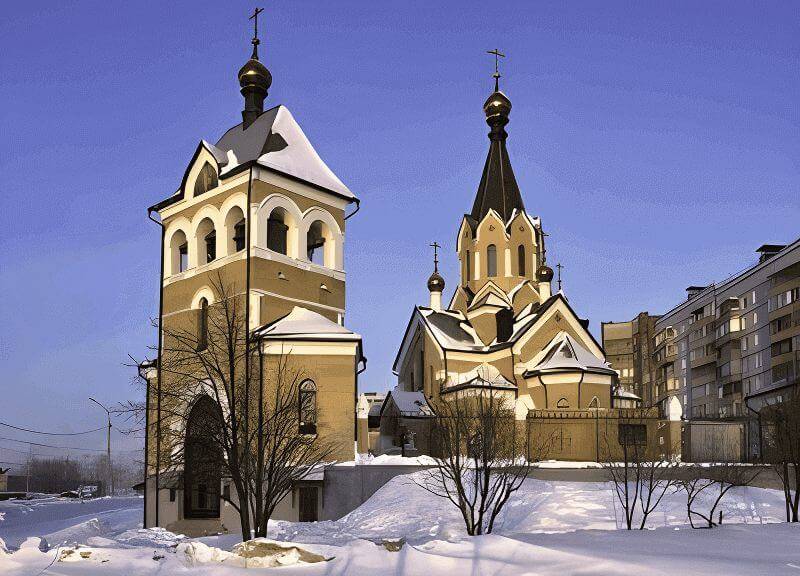 Part 2.Ocean Freight From China to Ukraine
Located in the east of Europe, Ukraine has a total area of 603,700 square kilometers, making it the largest country in Europe except Russia. It borders Belarus to the north, the Black Sea to the south, Poland, Slovakia, Hungary, Romania and Moldova to the west, and Russia to the east.
Odessa Port (Odessa): is an important commercial port in Ukraine, and is the largest port on the north coast of the Black Sea, the port is about 18km away from the airport, there are regular flights to all parts of the world, the main imported goods are crude oil, coal, cotton and machinery, etc., export goods mainly include grain, sugar, timber, wool and groceries
Illychevsk Port: It is one of the main seaports in Ukraine, and the main import and export goods are bulk cargo, liquid cargo and general cargo. During holidays, jobs can be scheduled if needed, but overtime pay is payable
Nikolayev Port: Is a port in southern Ukraine, located on the eastern side of the Usnibug River in Ukraine
China shipping to Ukraine contains the route
There are four main routes for inland cities shipping from China to Ukraine:
①All-rail transportation through inland ports such as Manzhouli and Alashankou. If there is no backlog of goods at the port, the transportation speed is faster, but the cost is high; If there is a backlog of goods at the port, it is difficult to guarantee the transportation time.
②By sea to Dongfang Port or Vladivostok and then transferred by rail. In the Oriental Port or Vladivostok, there will be poor transshipment of goods, and the cost of this solution is also higher.
③Sea freight to Okee Port, then transshipment to St. Petersburg, Klaipeda and other ports, and then by rail or truck to the inland. The advantage is that the cost is lower than 1 and 2, but the transport time is long, and there is a freezing period of several months in St. Petersburg in winter, during which the transshipment cost is high and the speed is slow.
④By sea to a Black Sea port such as Odessa, Illichevsk or Novorossiysk, and then transfer to a railway or truck. The route has the characteristics of reasonable transportation time, low cost, and the Black Sea port is basically unaffected by the ice period.
You can select the verified route channel according to the weight range and aging requirements of the goods
What are the shipping methods for transport to Ukraine?
Transit or direct:
At present, China to Ukraine shipping, there are direct or transit, mainly to the port of Odessa as a basis, the direct timeliness will be faster, the price will be relatively high, the transfer may involve some additional costs, specific can think of our consultation, we will have experts to give a professional answer.
FCL or LCL:
The main difference between FCL and LCL transportation is that the cargo owner has more or less cargo, if the amount of goods reaches 75% of the container, then it can take the whole container transportation, otherwise it can only be LCL with others, both of which provide door-to-door delivery services.
How many days by sea to Ukraine?
It takes about 30 working days for the port of Odessa, Ukraine and 40-50 days for the port of Elizevsk, both of which are completed in time for door-to-door delivery service.
The specific limitation period is related to the entry and exit port, as well as some factors in transit, and the specific limitation period provided by the service provider shall prevail.
Part 3.Air transport to Ukraine
 The capital of Ukraine is Kiev, and Kiev has two main civil airports: Boryspil International Airport, which is dominated by international flights, and the smaller Kiev International Airport, which is dominated by domestic and a few neighboring countries.
The main airport of Ukraine
Kyiv Boryspil International Airport
(IATA code: KBP; ICAO code: UKBB) is the largest airport in Ukraine, the airport connects the intersection of many air routes in Asia, Europe and the Americas, there are about 50 domestic and foreign airlines and airports are open to navigation, there are more than 100 passenger and cargo routes, the airport can receive all types of aircraft.
Donetsk International Airport
(3-word code: DOK; Four-character code: UKCC), located in Donetsk, Ukraine. It was built between 1940 and 1950 and rebuilt in 1973. Service companies include Aerosvit, Austrian Airlines, Donbass Airlines, Lufthansa, Turkish Airlines, Pegasus, Starcome, etc.
Uzhhorod International Airport
(IATA code: UDJ, ICAO code: UKLU) is an airport located in Uzhhorod, Transcarpathian Oblast, western Ukraine. It is one of the largest airports in All of Ukraine. Uzhhorod International Airport serves Uzhhorod with neighboring cities. Uzhhorod International Airport has only one passenger terminal.
Odessa International Airport
(3-word code: ODS; UKOO) is an international airport located 7 km (4.3 mi) southwest of Odessa, Ukraine.
They can be divided into:
Ordinary goods
They refer to things like electronics, medicines and watches.
These items are often considered highly valuable and are often at risk of being lost, which is why they need to be transported more quickly to their destination.
Globally, these projects account for 40 per cent of the entire international air cargo industry.
They need to be transported in good condition, which is why air freight is usually used even when transportation costs are too high compared to sea freight services.
The price of items is usually high compared to the cost of transportation.
Special cargo
They are cargoes that include live animals, dangerous or temperature-controlled cargoes (such as Marine animals), weapons that need to be transported quickly to their destination.
There are also chemicals and perishable goods that need to be refrigerated and frozen throughout the transport chain.
Perishable or dangerous goods are subject to strict regulations compared to general goods.
These goods need to meet standards and be thoroughly inspected, so not every airline is willing to accept them for transport.
Part 4.Rail freight service from China to Ukraine
Ukraine has just ushered in another new line of container train service from China. This time, it connects Xi'an, one of China's most important hubs, with the Ukrainian capital. This is yet another testament to the growing importance of Ukraine as a destination for goods from China and other Asian countries.
The train travels across the African continent, through Kazakhstan, Russia, Belarus, Lithuania, Kaliningrad Oblast and Poland, and finally reaches Ukraine in 10-13 days.
It used to take 18 days, but managed to speed up the journey through the Mamonovo-Branievo border between Russia and Poland.
Part 5.About the express service from China to Ukraine
Recommended logistics methods for international express transport to Ukraine
DHL International Express – One stop shop for express pickup and delivery. Fast, guaranteed timeliness, no Eori number required.
Fedex International Express - the price is cheaper than DHL, the off-season price advantage is obvious, the speed is faster, and international shipping is easier than ever.
The odds of various ems being detained in Ukraine are very high (including China Post, Singapore Post, Hongkong Post), it is recommended to take postal surface mail and express delivery.
China Post EMS shipped to Ukraine volumetric weight limit
The weight of packages transport to Ukraine using China Post EMS shall not exceed 30kg, the size of any side of the package shall not exceed 1.5 meters, and the maximum horizontal length and circumference shall not exceed 3 meters.
Timeliness of transport to Ukraine
International Express: 3-5 working days
International packets: 15-20 working days
EMS: 5-7 working days
*The delivery time of Hong Kong Post EMS and China Post EMS in EMS is faster, and the delivery time of Singapore Post EMS is longer, about 20 working days
*The above time is the delivery time under normal circumstances, and the final delivery time is affected by factors such as weather, environment, and customs.
Restrictions and precautions for transport to Ukraine
● Customs clearance documents: bill of lading, box list, invoice, Form A certificate of origin, according to the customer's requirements
● Customs value of more than 100 euros need to indicate the country of origin on the invoice, and provide the original signature and stamp of the commercial invoice for customs clearance, please ensure that the shipping information is correct and valid before posting the goods, otherwise the shipment arrives in the local area because it is impossible to clear customs and the relevant responsibilities and costs are borne by the consignor
● Ukraine has requirements for the packaging of pure wood, which requires a fumigation certificate
● With regard to the food industry, Ukraine prohibits the import and sale of products containing more than 5% phosphate
● Regarding the shipment requirements for battery export, the outer packaging must be packed in a carton and cannot be in PAK bags
Part 5.FAQ with transport to Ukraine
FAQ
Q: How long does it take to ship my cargo from China to Ukraine?
A: Although most companies don't give you an exact date when your shipment will arrive, they do provide an approximate date. In most cases, these dates are reliable. But again it depends on the shipping method and frequency of the shipping company to your destination.
Q:My supplier has no right to export. Can you help me export the goods?
A: Yes, we can. We can purchase an export license, do your customs clearance and ship the goods out to you at the same time.