Peace, development and cooperation are the trend of the world today. Since the reform and opening up, China has responded to the trend of economic globalization, continuously expanded its opening to the outside world, and actively engaged in economic and trade cooperation with other countries in the world on the basis of equality and mutual benefit. After years of development, foreign trade has become one of the most active and fastest-growing parts of China's economy, and China has become one of the world's leading trading nations. The development of China's foreign trade has brought China and the world closer together and has given a strong impetus to China's modernization, as well as to the prosperity and progress of the world.
China is the most populous country in the world, with more than 100 cities with populations over 1 million. There is a fast-growing commercial and consumer market. Even with slow economic growth, the Chinese economy offers great opportunities. In order to make your products exporting from China smooth, we present to you the basic process of how exporting from China, so that you can be aware of the export process and be sure of it. The process of exporting goods mainly includes: quotation, order, payment method, preparation, packaging, customs clearance, shipping, transportation insurance, bill of lading, and settlement of foreign exchange. Some customers may have some questions about export licenses, customs procedures, etc. For this reason, we will post more questions about exporting from China in this section. In addition, you can learn more about other importing in our website. We recommend you to consider every detail, as it can be very useful and save you valuable time.
What is an export license
In China, foreign trade companies must have an export license if they want to export goods. An export license is a legal and valid certificate issued by the State Administration of Foreign Economic and Trade on behalf of the State to approve the export of certain goods. It is also the basis for customs audit and release of exported goods as well as bank settlement.
Who will provide the export document?
Export license is a legally valid certificate issued by the State Administration of Foreign Trade and Economic Cooperation on behalf of the State to approve the export of a certain commodity. It is also the basis for customs inspection and release of exported goods as well as for foreign exchange settlement by banks.
Exporting from China requires customs procedures
Restrictions The Chinese Ministry of Commerce classifies goods into three categories to determine what type of export license is required for each type of goods: permitted goods (automatic license), restricted goods and prohibited goods. Restricted goods can be exported, but license approval or annual quotas allow them to be controlled and regulated. Exports of prohibited products are absolutely prohibited and cannot be traded.
Export Tax Only a few goods and semi-finished products are subject to export duties. As of January 2020, China continues to impose export duties or temporary export tariffs on 107 goods with fixed rates of duty.
Export Customs Clearance Foreign Trade Companies (FTC) need an export license once they want exporting from China. However, this may not be required if the goods are under the International Trade Terms FOB (Free on Board). An export license or permit is a document that collects information about the exporter, buyer, goods, value and mode of transportation and is issued to the company by the Ministry of Commerce (MOFCOM).
Required Declarations
In general, suppliers provide.
Export license or permit
Certificate of origin
HS code
Invoice
Packing list
Certificate of fumigation
Value and description of the goods
Commodity composition
Finished/semi-finished products
Supplier name/contact information
Product destination
Recipient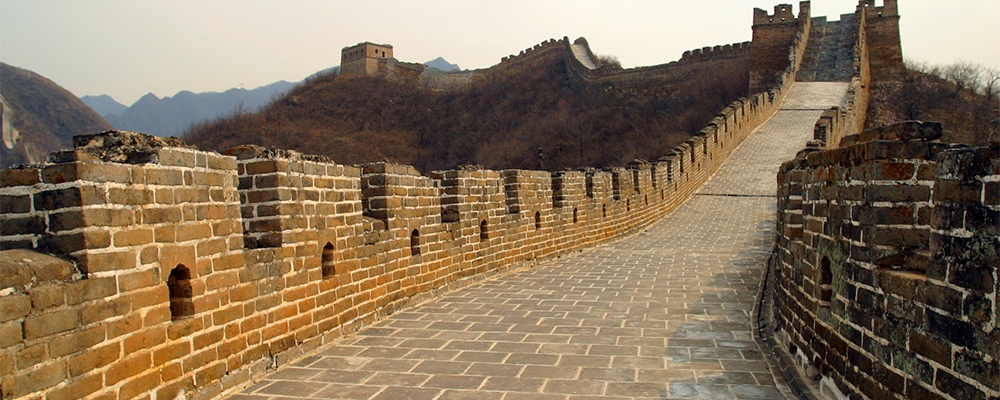 Caution
The Harmonized Tariff Schedule of China is different from that of Europe and the United States. The first six digits of this code are usually the same worldwide, but the last digit may vary.
Each importer in China must have a customs registration code.
All products exported to China must be accompanied by a specific set of documents. Some of the mandatory documents include: invoice with manufacturer information, packing list, certificate of origin and bill of lading.
Some products require additional documentation. Depending on the product, this may need to include a health certificate from the country of origin, date of manufacture or packaging, etc.
Some products require inspection and certification, including China Compulsory Product Certification (CCC). Some products require inspection and certification by the Chinese government.
China has strict regulations on food labeling.
Exporting from China: Obtaining Export Support for International Markets
The import process for exporting from China can be very complex, confusing, and has potential pitfalls that often lead to unexpected results. Expected benefits are often wiped out by long transit times, rising or fluctuating delivery costs, regulatory fees and even potentially dangerous delays. We at JIKEship are here to help you end-to-end through the import process. JIKEship provides one-on-one guidance, expert market information, and access to overseas third-party providers. Customized export services for your business as part of our export support services. Join us today and experience seamless exporting of goods from China.