Company Profile
Founded in 2014 and headquartered in Shenzhen, JIKEship is a freight forwarding company with a core staff that has more than 10 years of industry experience. The company is mainly engaged in international freight forwarding business, with agents in major ports around the world. Focusing on the domestic and international direct cargo owners as a customer group.
We dig deep into the pain points of customers and build international freight forwarding service network with high quality talents to solve customers' problems. We are committed to changing the status quo of the industry, through technology, staff professional standardization to improve the efficiency of online and offline services!
Company Structure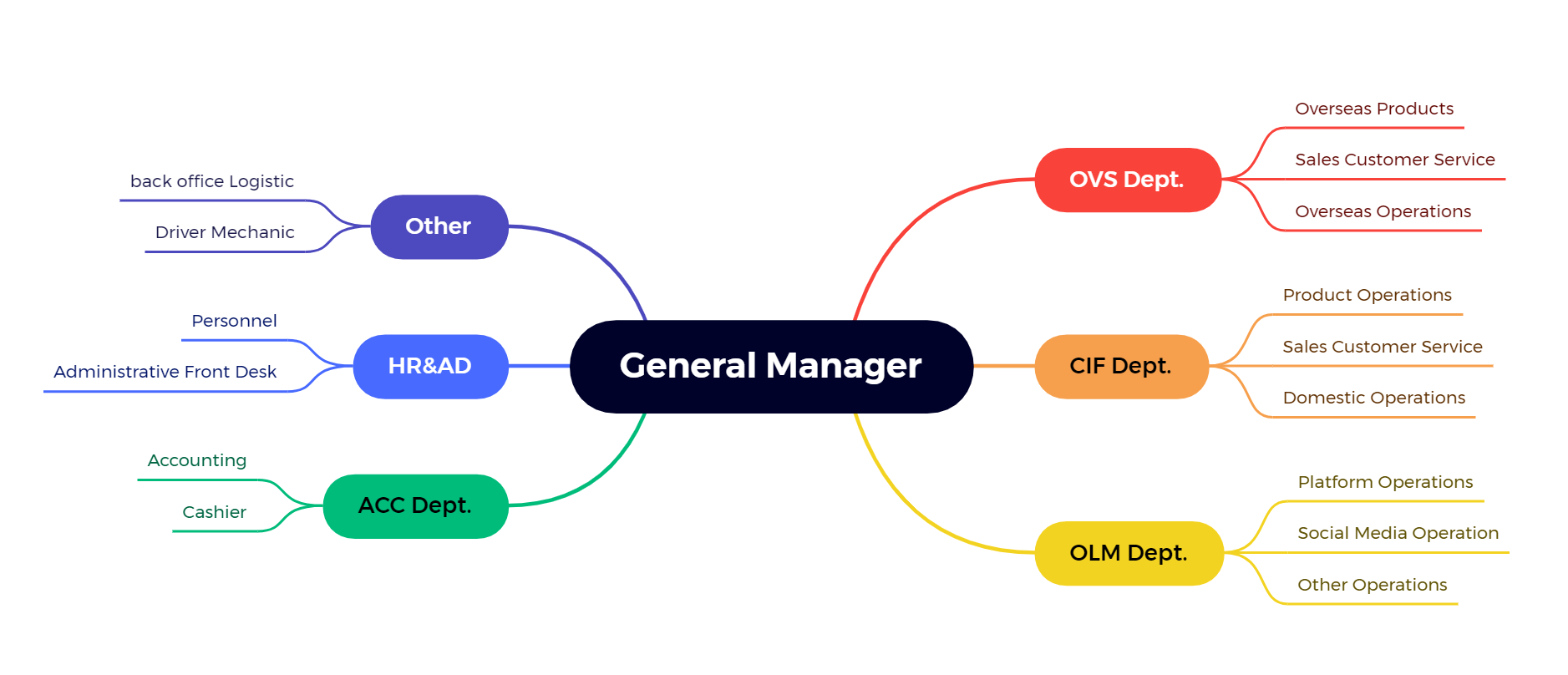 Company Culture
Corporate Mission
We are looking forward to your participation in this exciting business with all of our partners, and we look forward to working with you to develop your business together. We look forward to your participation and that of all our partners in this exciting business, and to grow together with JIKEship Logistics.
Mission made tangible. To make it simpler for shippers to have their needs met and to help shippers reduce costs and maintain timeliness! To make it simpler to put the carrier's requirements in place, helping the carrier to control nodes and improve efficiency! Actively participate in the construction of international logistics, make international logistics more simple and efficient, and promote the global economic development!
Comments. We are engaged in the international freight forwarding industry, is a brokerage agency services industry, is commonly known as the intermediary services industry. Supply and demand is difficult to direct contact or high professional degree requirements of the industry, the existence of intermediaries, and international logistics industry, is the transport provider (carriers: airlines / shipping companies and other people actually responsible for the international transport of goods) is difficult to direct contact with the transport demand side (shippers: global trade import and export buyers or sellers) of the industry, for one, this global transport companies directly serve the local customer base For one thing, such global transport companies directly serve the local customer base and need to pay extremely high costs; for another, the professionalism of international transport is demanding, and shippers need to be extremely professional in order to "cooperate well" with carriers. In addition, international logistics is not only international transportation, it also involves the import and export customs policies of various countries and so on. All kinds of complex factors, the status of international freight forwarding, and because of this, so that all kinds of All kinds of complexities become more simple, is the way of survival of our industry, is the biggest mission of our business development. Although international freight forwarding, but in fact we often assume the role of the carrier, such as a stage in the international transport directly help shippers transport goods, or in the international transport organization multimodal transport, and even provide customers with the whole point to point transport. Thus, in many cases, we also act as a carrier to directly help customers transport their goods, because the increasingly accelerated process of economic globalization, international logistics put forward higher requirements, the traditional port-to-port transport has not been able to meet the needs of the industry, and our freight forwarding industry long-term accumulation of resources in various aspects of international logistics, it is easier to organize tandem to provide more diversified services for shippers. We can also participate in the construction of international logistics, so that international logistics is more simple and efficient, to help the global economic development.
Corporate Vision
To be the most respected freight forwarding company The vision is embodied in Always listen to customer needs, meet and exceed customer needs, and win customer respect Give full development opportunities to employees, enhance their sense of honor, and win their respect Promote the healthy development of the industry, grow with partners, and win the respect of the industry Focus on corporate responsibility, serve with heart and soul, actively give back to society, and earn the respect of society.
Corporate Values
Passion: Commitment and enthusiasm Integrity Concretization: Integrity and honesty, compliance with laws and regulations Efficient: efficient execution, result-oriented Innovation: Innovation beyond, exploration first
Our mission is to provide innovative freight management solutions through a high-performance culture that emphasizes collaboration, responsibility, safety and service excellence, and is committed to maintaining high quality transportation services through our global network of agents to meet the needs and requirements of each and every customer. Become the preferred logistics partner for customers.