Shipping To Serbia
In recent years, economic and trade cooperation between China and Serbia has gradually entered a better state, and bilateral trade has grown rapidly. China is Serbia's third largest trading partner, and China is also Serbia's second largest source of imports, are you looking for business here?

Jike is one of the NVOCC freight forwarders in China, we are experts in providing logistics solutions for any type of cargo you ship to Serbia, guiding you to find the decision that suits you best.
Guide To Customs Clearance For Shipping To Serbia
China can be said to be the largest producer of exports to different markets around the world.
And Belarus is obviously one of the largest markets for various Chinese products.
You will then learn the basics of Shipping To Serbia
①The competent government department for serbia's foreign economy and foreign trade is the Ministry of Trade, Tourism and Telecommunications
②The Serbian Foreign Trade Operations Act provides that all economic entities legally registered in Serbia shall have the same right to operate foreign trade. With the exception of individual commodities, Serbia has no restrictions on imports. Serbia has abolished import quotas, Free import trade is basically achieved
③Serbia has no restrictions on export commodities except for the small amount of agricultural products needed to ensure that the domestic market requires certain export quotas
④Serbia quarantines the import of all types of animal and plant products and verifies the characteristics of the imported products and the information of the importer
⑤In accordance with the relevant Serbian laws, importers and exporters of agricultural products and their processed foodstuffs, livestock products, as well as tobacco and alcohol, shall apply to the Serbian Commodity Quality Inspection Agency for quality appraisal
⑥Animal quarantine shall apply to the Animal Quarantine Bureau and the Phytosanitary Bureau under the Ministry of Agriculture and Life Environment of Serbia for animal and plant import and export inspection, quarantine certificate and import and export license. China has signed a protocol with Serbia on the inspection and quarantine of frozen beef and mutton exports to China
Serbia Import Regulations:
1.Since June 14, 2006, China has applied the MFN rate to goods originating in the Republic of Serbia.
2.The customs clearance materials for export to Serbia are generally bills of lading, packing lists, invoices, and certificates of origin.
Serbia's tax policy on export goods
According to Serbian customs tariff rules, the customs registration tax is 0.5% of the customs declaration base
The average tariff rate in Serbia is 12%, and the rate ranges from 0-30%
Tariffs of 0-1% on raw materials, spare parts and equipment not produced in Serbia
Tariffs on raw materials, spare parts and equipment produced in Serbia are 3%-5%
Tariffs on equipment produced and owned in sufficient quantities in Serbia are 8%-10%
Tariffs on industrial and agricultural products produced in large quantities in Serbia range from 15%-30%
Serbia does not produce, both daily consumer goods, but also recycled data products tariff rate of 10%-20%
For imported daily necessities that will affect the living standards of residents if there is a shortage, the tariff rate is 15%-20%
Serbia has a tariff rate of 18%-25% on daily necessities capable of producing
The tariff rate for luxury consumer goods is 30%
Serbia VAT rate is 10-20% (agricultural products, raw products live necessities and children's supplies 10%)
Part 2.Ocean Freight | Shipping to Serbia
In the case of shipping, because Serbia is a landlocked city, it is transported by sea-land combined transport, which is also chosen by many people. The timeliness and safety of transportation are very guaranteed.
Precisely because Serbia is a landlocked country with no seaport.
(Goods)Shipping to Serbia is generally transshipped to Serbia through the port of Rijeka, Croatia
In the same way, his neighbours, Romania, Croatia and Montenegro, have maritime ports. Sea freight to Serbia can be carried to the port of Constanta in Romania, rijeka in Croatia, and Bar in Montenegro, with a voyage of about 30 days.
Part 3.Air Freight | Shipping to Serbia
It is a fast and reliable option for shipping to Serbia. If you are in a hurry to receive your package, you should use the service of air shipping to Serbia. In terms of packaging, this will be the task handled by our experts by air freight. It is up to us to protect the items until the final destination.
The main airport of Serbia
● Belgrade Nikola Tesla Airport
Belgrade Nikola Tesla Airport (IATA code: BEG; ICAO code: LYBE) is the only international airport in Serbia, located 12 km west of the city of Belgrade. Nikola Tesla Airport is the hub base of Air Serbia, the national airline of Serbia, and it is also the largest airline in the country. In addition, Nikola Tesla Airport is also one of the operating bases of low-cost airline Wizz Air. The airport serves domestic and international routes operated by more than 30 airlines, as well as seasonal charter flights. It mainly serves the country's domestic routes and regional routes between Balkan countries.
They can be divided into:
Ordinary goods
They refer to things like electronics, medicines and watches.
These items are often considered highly valuable and are often at risk of being lost, which is why they need to be transported more quickly to their destination.
Globally, these projects account for 40 per cent of the entire international air cargo industry.
They need to be transported in good condition, which is why air freight is usually used even when transportation costs are too high compared to sea freight services.
The price of items is usually high compared to the cost of transportation.
Special cargo
They are cargoes that include live animals, dangerous or temperature-controlled cargoes (such as Marine animals), weapons that need to be transported quickly to their destination.
There are also chemicals and perishable goods that need to be refrigerated and frozen throughout the transport chain.
Perishable or dangerous goods are subject to strict regulations compared to general goods.
These goods need to meet standards and be thoroughly inspected, so not every airline is willing to accept them for transport.
At present, there is no direct cargo flight from China to Serbia. The transportation arrangement usually involves transshipment to Frankfurt, then shipping to Serbia Belgrade Airport, and final delivery. The whole transportation time is about 6-10 days
Part 4.Rail Freight | Shipping to Serbia
With train-based freight, you will be able to move small and medium sized goods fairly quickly across the continent, which means your business can be tailored to your customer requirements.
Rail transport is also more versatile in terms of the goods that can be transported and the types of goods. Pallets, cartons, crates, and perishable items such as food can be transported by rail.
Note, however, that not all items can be transported by rail, and there are restrictions on certain items (such as hazardous items), and transporting small and high-value items by rail is not recommended, so do your research before deciding on this option.
Train cargoes are usually shipped in containers, and when you book delivery, you can choose full container load (FCL) or less than container load (LCL).
China-Europe Rail Transport Line
Mode of delivery: door-to-door, station-to-station
Transport route 1: Shenzhen - Zhengzhou - Alashankou / Erenhot - Rašević / Warsaw - Hamburg
Transport route 2: Shenzhen - Chengdu - Alashankou - Warsaw / Hamburg / Rotterdam - other stops
Running time: 12-20 days, varies depending on the destination of the train
Part 5.Express service | Shipping to Serbia
Advantages of international express delivery to Serbia
① Low price: Geek has reached a strategic partnership with DHL, UPS, TNT, Fedex and other international express, and you can enjoy a lower price than the official service.
② Easy Shipping: If you don't know how to send international mail, we have dedicated support services to help you plan international shipping safely and quickly.
③Professional handling: If necessary, we will help repack the package according to international shipping standards. Reduce shipping costs and reduce unnecessary packaging. Strengthen your shipment and increase its safety.
④ Efficiency: Parcels can be put into storage on the same day as the parcel is received and the first shipment is delivered, and the parcels paid for at 18:00 Beijing time will be dispatched on the same day.
Recommended logistics methods for international couriers to Serbia DHL International Express – Fast, guaranteed timeliness, no need for an Eori number
Fedex International Express - the distribution of outlets is relatively wide; not only has the price advantage when the weight is less than 10kg, but also has the price advantage when the weight is more than 21kg
China Post EMS——A courier service network that integrates land and aviation, operates efficiently, covers the whole country, and reaches the world
Hongkong Post EMS - High customs clearance efficiency. Hong Kong is a free port, and there is basically no customs deduction.
Timeliness of delivery to Serbia International Express: 3-5 working days
International packets: 15-20 working days
EMS: 5-7 working days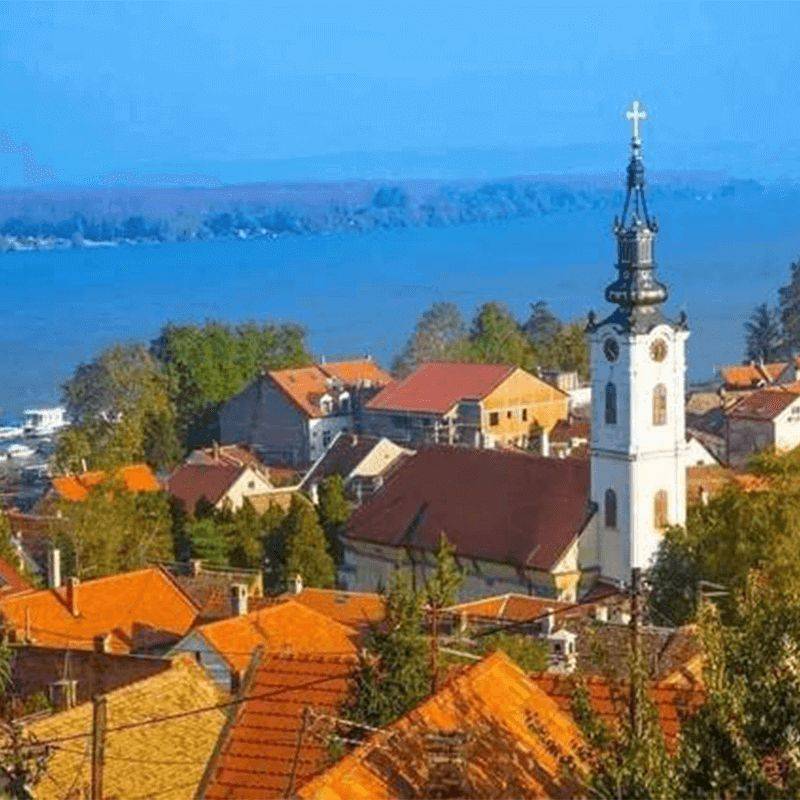 Restrictions and precautions for shipping to Serbia
All countries/territories have specific restrictions on what is prohibited or restricted. You will need to determine the applicable restrictions and whether your goods can be imported across borders.
● Powder, liquid, paste
● Magnetic products
● Andother weapons
● Food, medicine
● Alcohol, disinfectant, etc
● Batteries and other live products
● Prohibited items prohibited by the state and air
Part 6.FAQ with shipping to Serbia
FAQ
Q: How long does it take to ship goods from China to the Republic of Belarus?
A:Most companies do not provide a specific arrival date, but an approximate date. Most of these dates are reliable.
Q:My supplier does not have an export license. Can you help me export the goods?
A: Yes. We can purchase export licenses, issue customs declarations and ship the goods.